I'm waiting for the day that DIY Lasik is invented. Until then, I'm stuck with contacts and glasses. Not long ago, my 2-year-old gave me the gift of pink eye, and that, plus lovely spring allergies, has made wearing contacts almost impossible. So I've been stuck wearing my glasses a lot more since. And it drives me completely crazy how dirty they get. After going through a box of eyeglass cleaner wipes it occurred to me that 1) those individually wrapped wipes are incredibly wasteful and 2) surely I could make homemade eyeglass cleaner myself.
How to make homemade eyeglass cleaner
It takes approximately 1 minute to make this cleaner. And this DIY, I'm embarrassed to admit, has me happier than just about any other project on this blog. No more greasy coconut oil fingerprints on my glasses!
Supplies needed
Rubbing alcohol
Water
Dish soap
Instructions
Combine 3 parts rubbing alcohol to 1 part water in the spritz bottle. Add 1-2 drops of dish soap. Swirl mixture together and replace cap. To use, spritz onto glasses and wipe with a soft cotton cloth.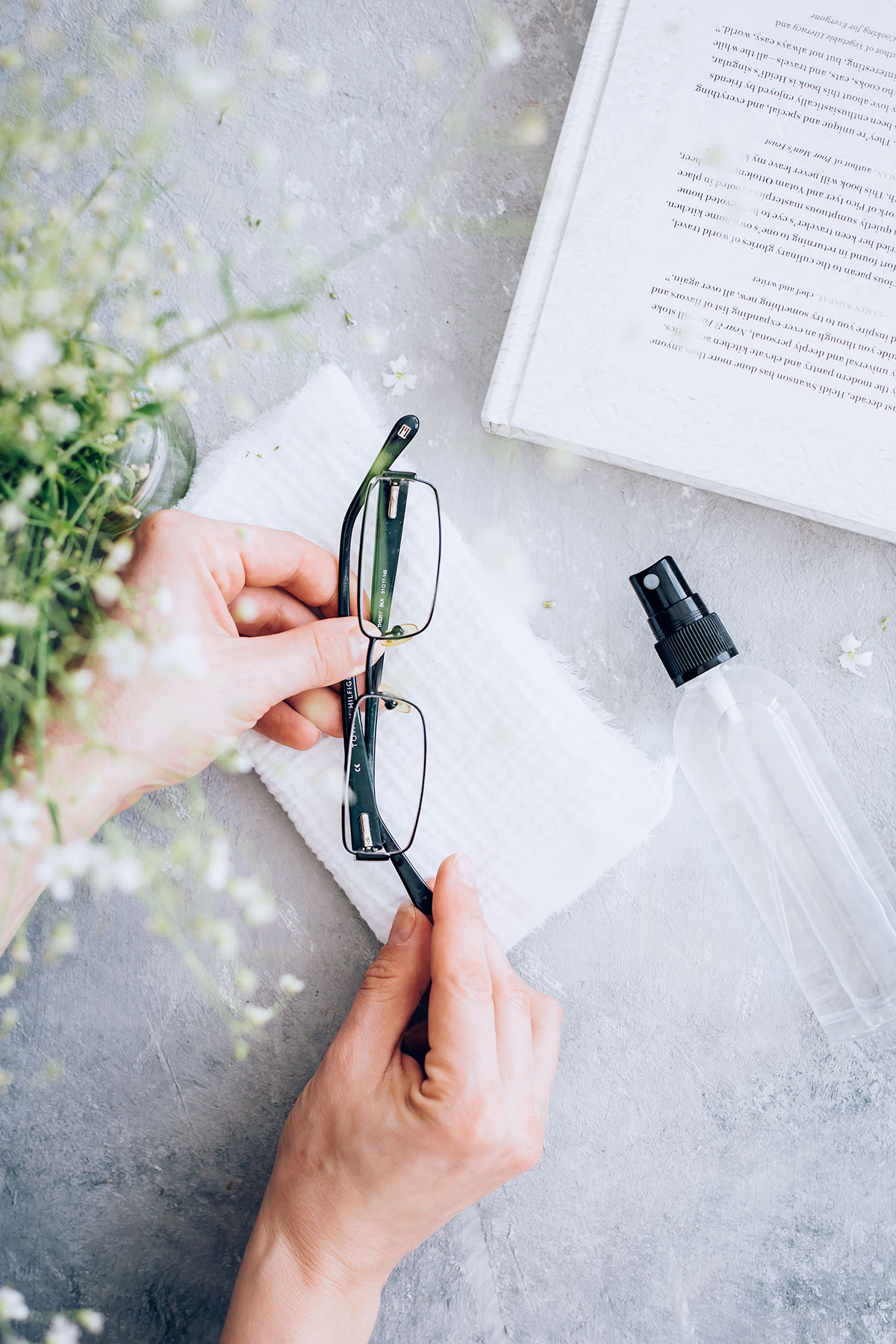 Y'all probably already knew how to make this, didn't you? It's such a life saver! My eyes still can't handle wearing contacts, and I've never worn glasses for such an extended period of time. Now I'm not sure I need to go back to contacts. 🙂
733