Is it just me or is the candle aisle at Target some kind of magic? I could spend hours wandering up and down the aisle looking at all the containers, trying out different scents and basically envisioning my home illuminated by nothing but candlelight. Magic, I say!
Then I look at the price tag and it's lights out (see what I did there?) I can hardly afford one candle this time of year much less a house full, so here we are, making our own. Since you can buy supplies in bulk, it makes candle hoarding that much more affordable. It also lets you go buck wild with an assortment of colors and scents.
These DIY holiday candles kick things up a notch, giving you a pretty color and fresh scent with each layer, so it's just like getting three candles for the price of one.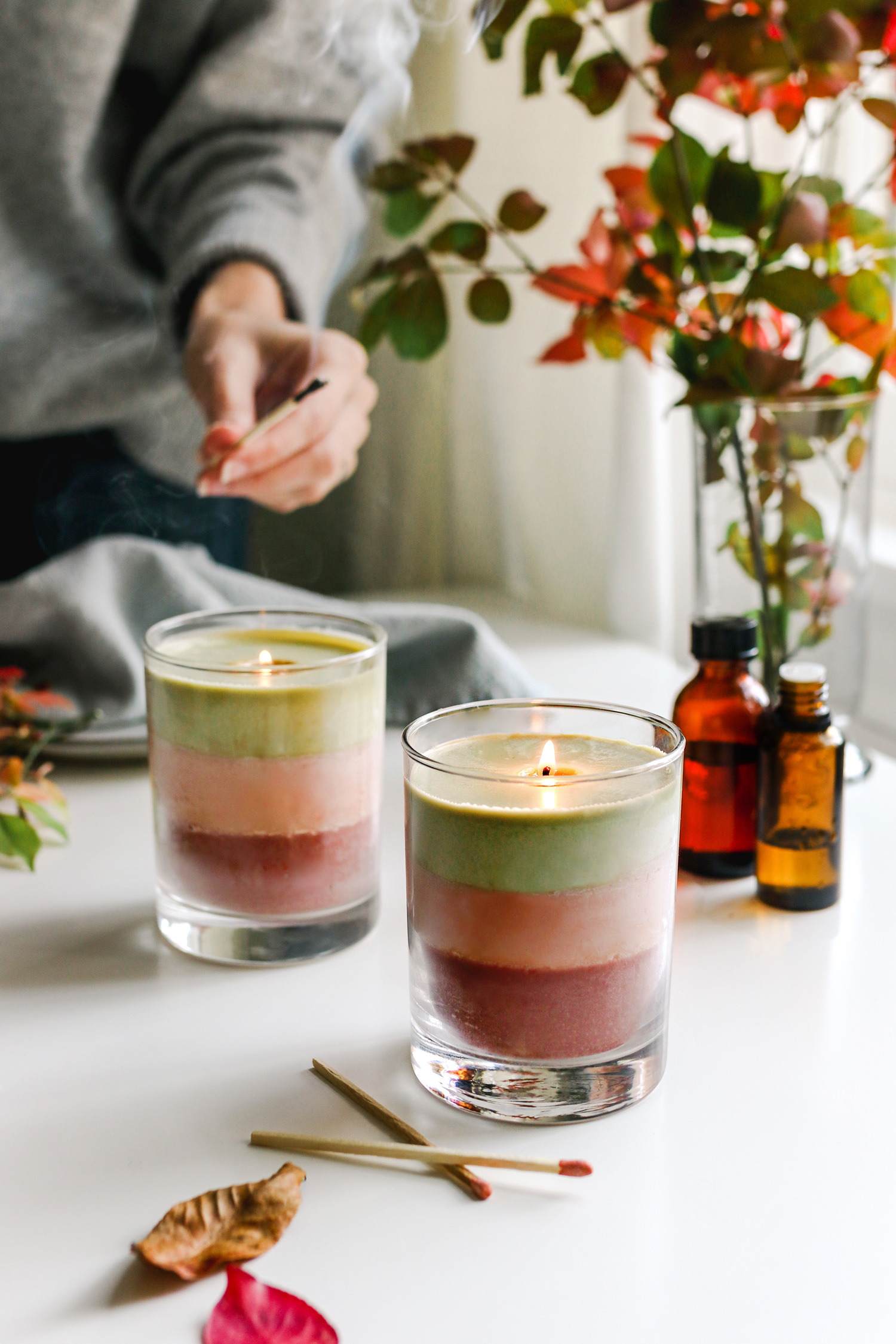 DIY Holiday Candles
Holiday scents never get tired. Ginger, sweet orange, cedarwood and balsam fir make any home feel warm and cozy. And as an added bonus, they make your house smell fresh, which will trick guests into thinking you just cleaned.
As these layered-scent candles burn, they slowly unveil a new scent with each layer so they never feel stale or give you that overpowering scent headache. Just as you get used to one, there's suddenly a new one to enjoy.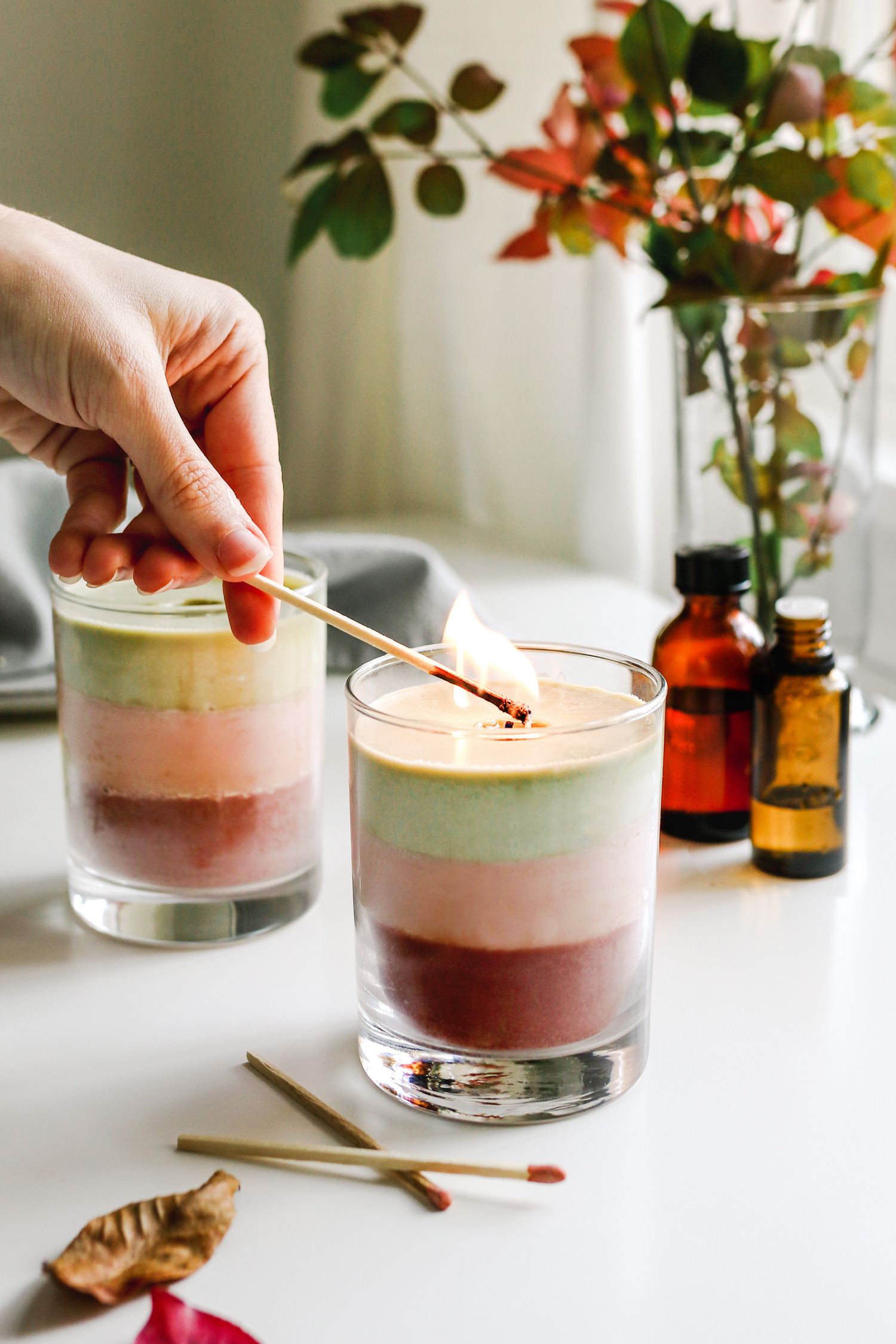 As for the colors, I tried making these with fancy candle dye at first. Then I splurged on a $2.99 box of crayons which I ended up liking a lot better. The weirdo that I am, I wanted the perfect shade of rust red and moss green, and the array of crayon colors was more classic than the fluorescent wax dye I had been using.
They were also easier to mix into the melted wax so I could blend my own shades. So, if you love the idea of coloring your DIY holiday candles, I recommend using crayons. If not, skip them entirely and you'll still be able to enjoy the different scents as your candles burn without having to obsess over colors.
Here's how to make your own DIY holiday candles.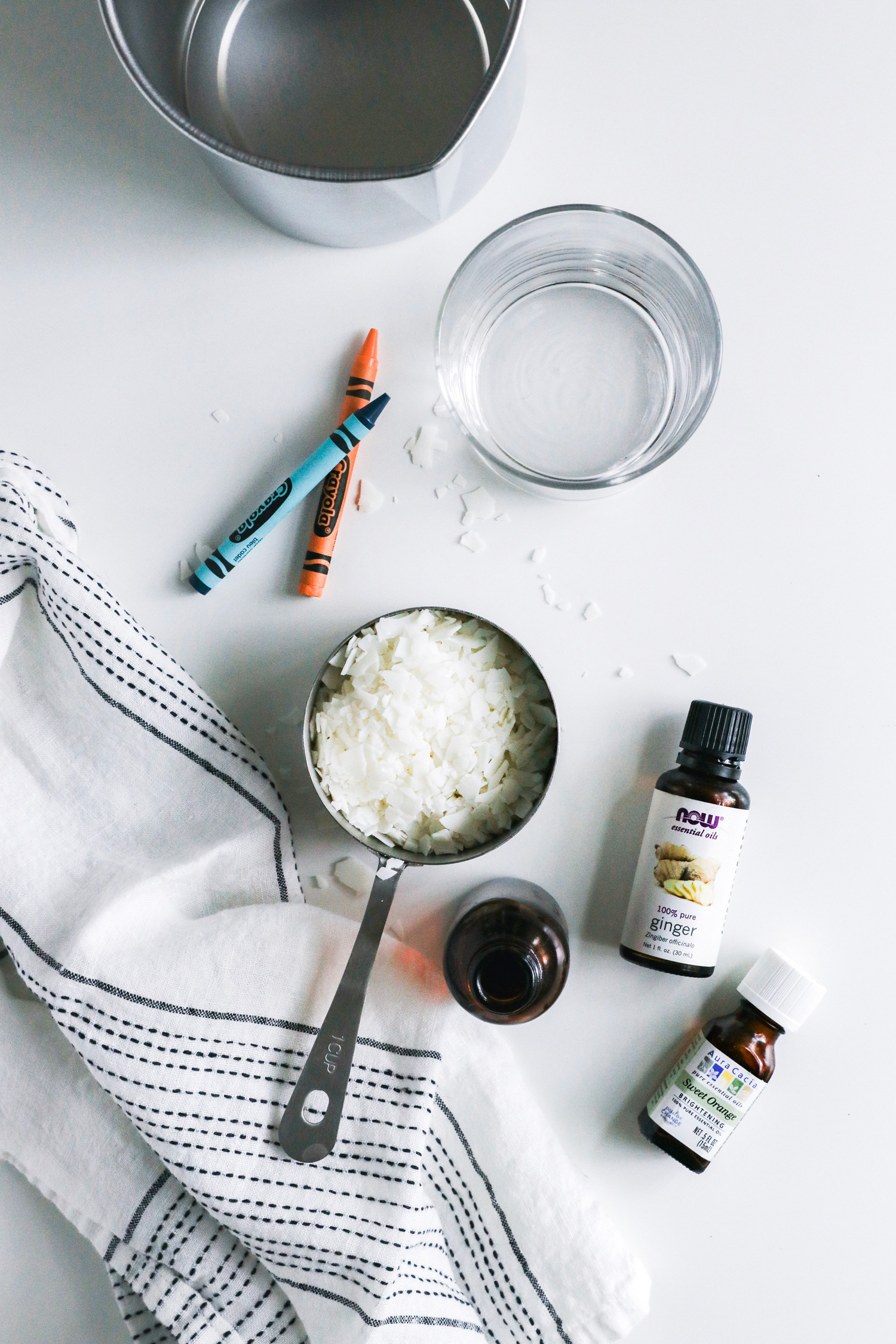 Supplies
1. Place about 1 cup wax flakes in the candle making pitcher. Place it in your saucepan and fill the pan with 1-2 inches of water.
Place the saucepan on the stove and melt wax over low-medium heat. Work in small batches because you'll need each layer to cool completely before adding the next.
2. When the wax has melted, add pieces of crayon (the more crayon you add, the darker the color will be) until you get the perfect shade. Remember that the shade will lighten as the wax cools so don't be afraid to add too much. Stir the wax to disperse the color.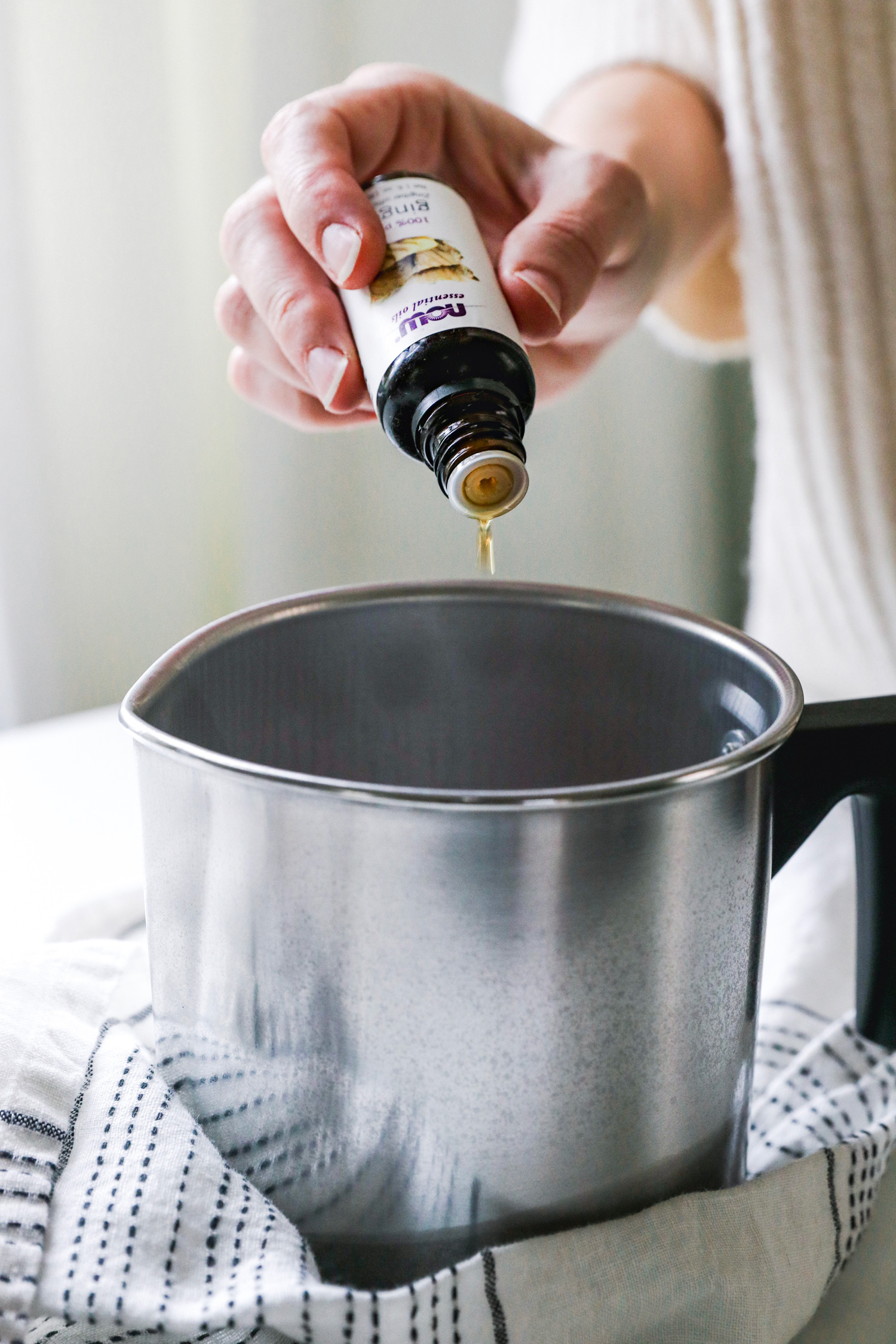 3. Remove the wax from the burner and let it cool for a few minutes before adding your essential oils.
4. Place the wick in the bottom of the jar and hold it in place with tape, string or a clothespin. Pour the first layer of wax into the jar and let cool completely.
To speed up the process, you can place them in the fridge, but I recommend cooling them at room temperature to prevent bubbling and cracking.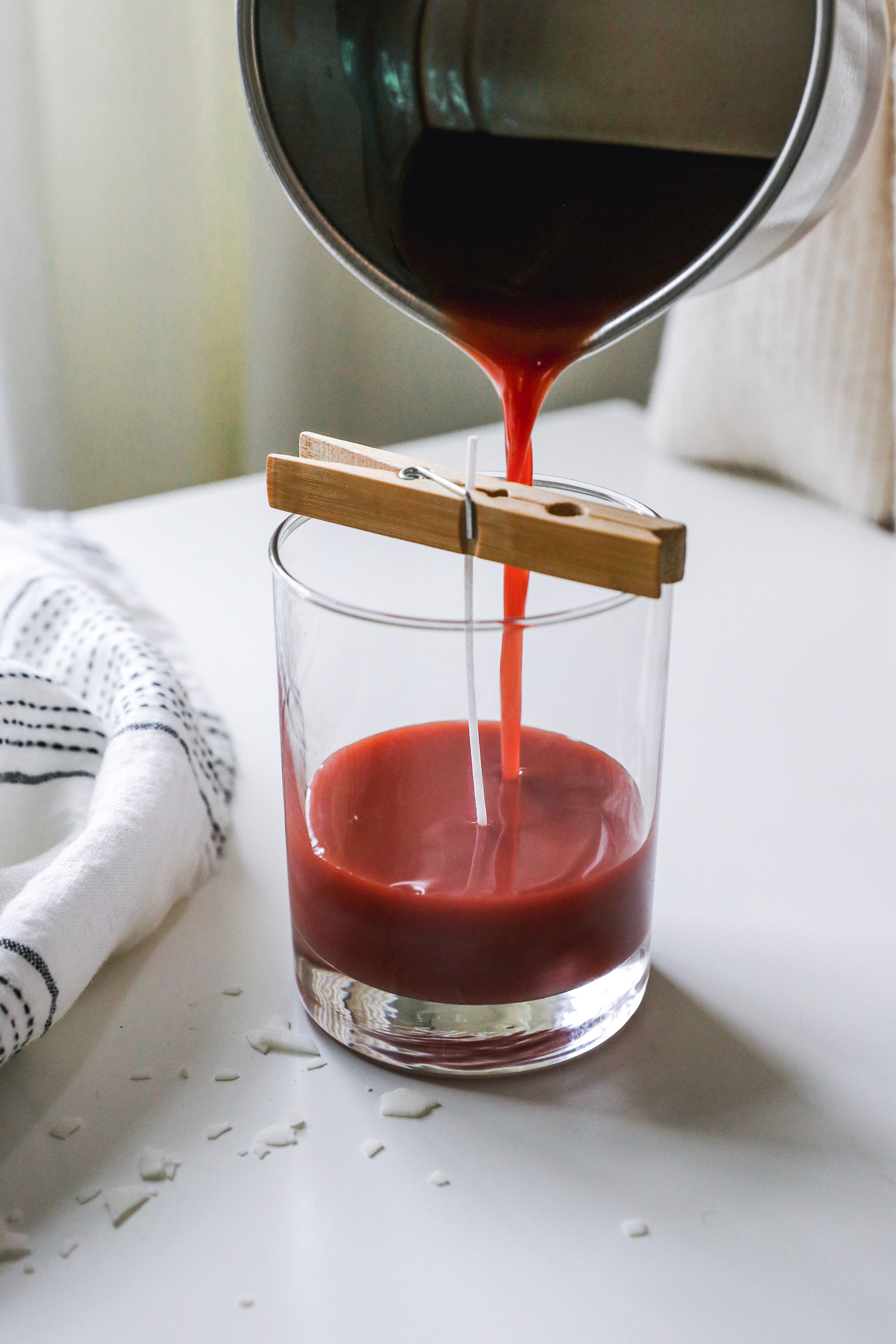 5. Repeat the process with the other layers and scents, allowing each one to cool completely before adding the next.
6. Trim the wicks before lighting.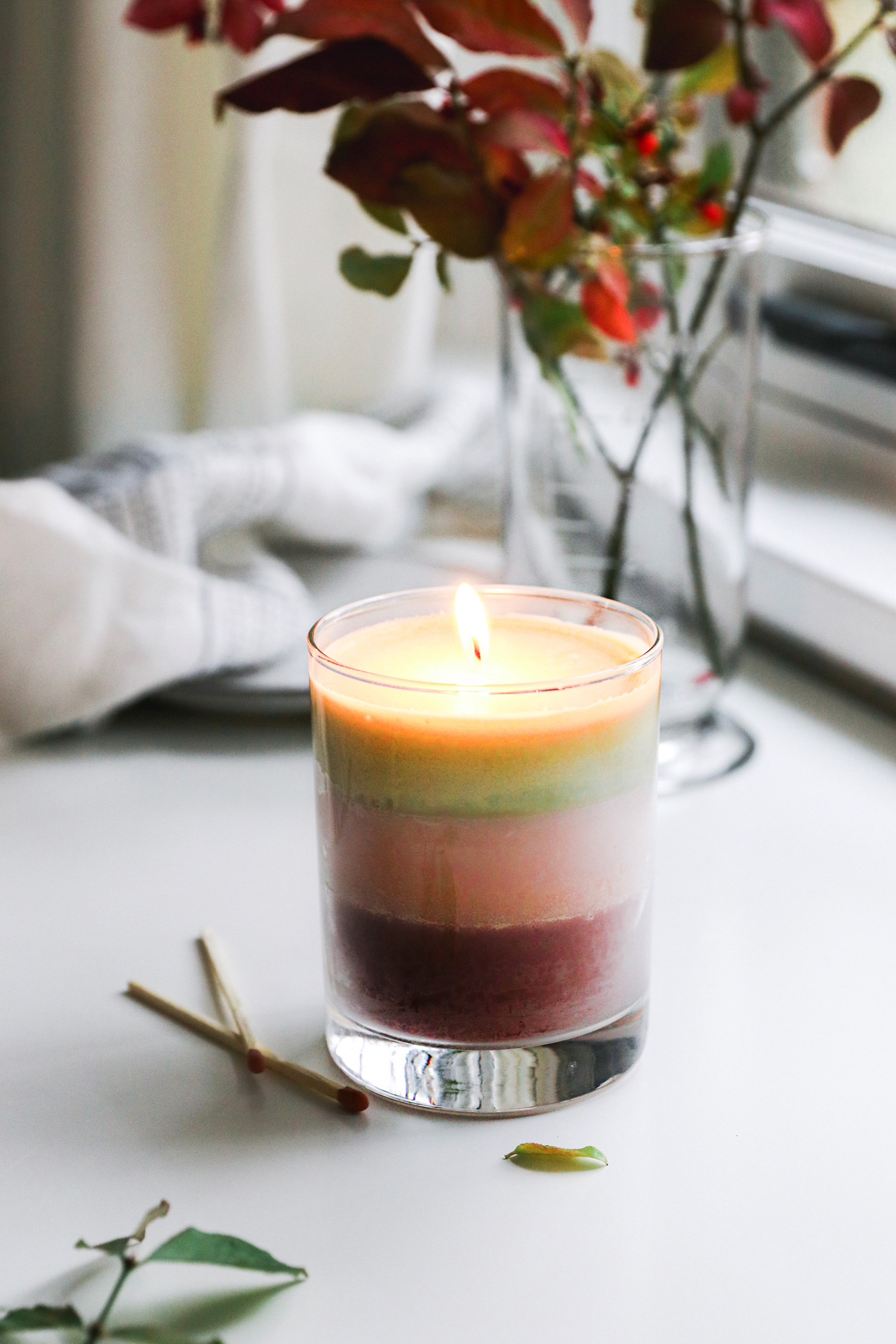 For more DIY holiday candles, check out the candle archives.
58