I think we can all agree on the fact that sweat stains are not pretty at all. I hate to admit, but I have this white sports bra that, after years and years of use, has gotten these yellowish stains on the armpit edge that I couldn't dislike more. I've washed it several times with OxiClean but it really didn't do anything.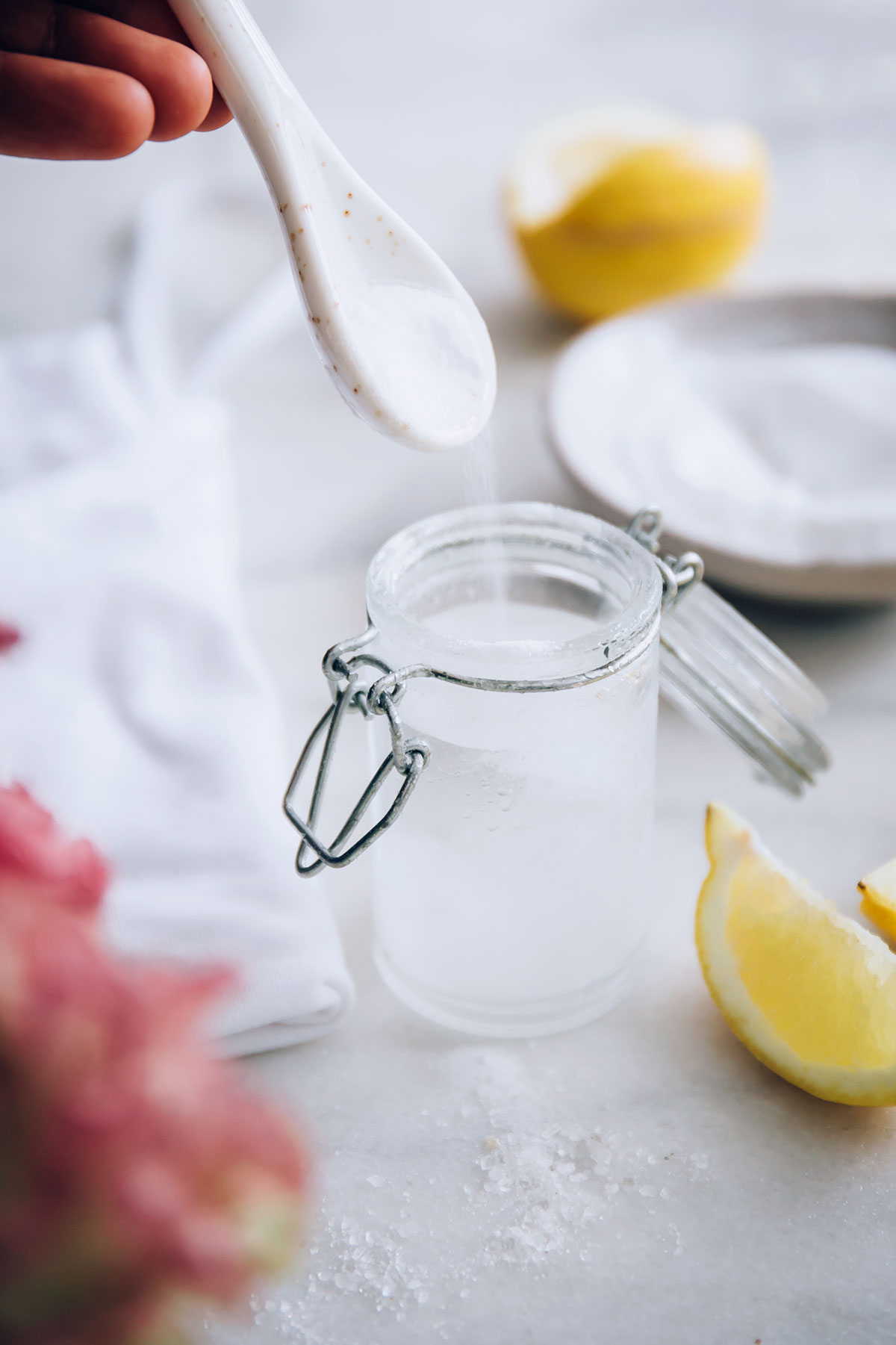 So, after looking online for different ways to remove stains (including this DIY guide to summer stain removers), I decided to combine a couple of methods in one and give it a try. The result? It improved significantly!
All-Natural DIY Sweat Stain Remover
What you need
Equal parts lemon juice and water
1/2 teaspoon salt
1/2 teaspoon baking soda
A small container
An old or unused toothbrush
Directions
1. Combine equal parts lemon juice and water in a small container
2. Add the salt and the baking soda (watch out for the baking soda, as it will react with the lemon water!)
3. Using a toothbrush, scrub the stained area several times. Let sit and scrub some more if needed.
4. Wash in the washing machine in warm or hot water (don't put in the dryer until the stain is completely removed).
5. Repeat if needed.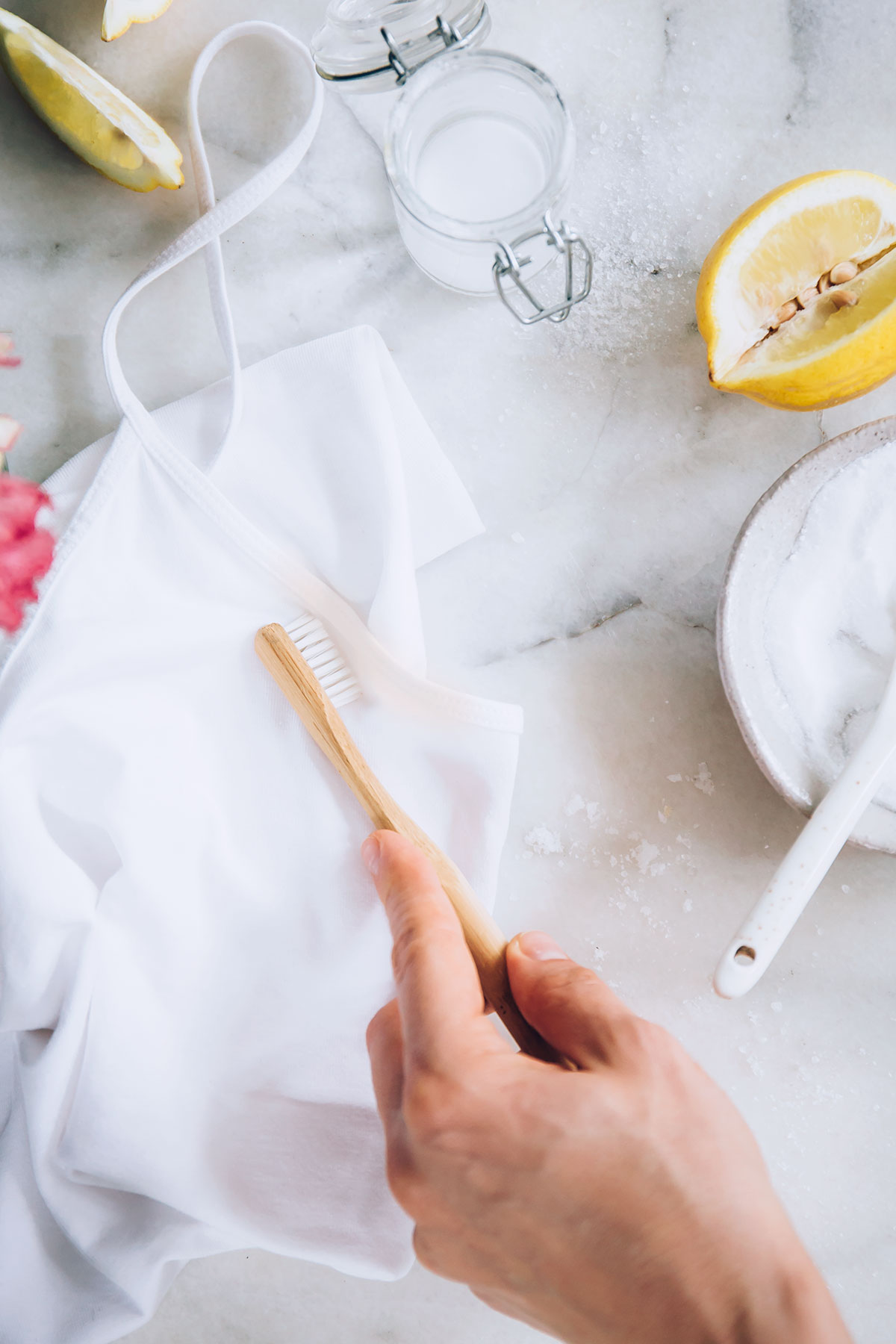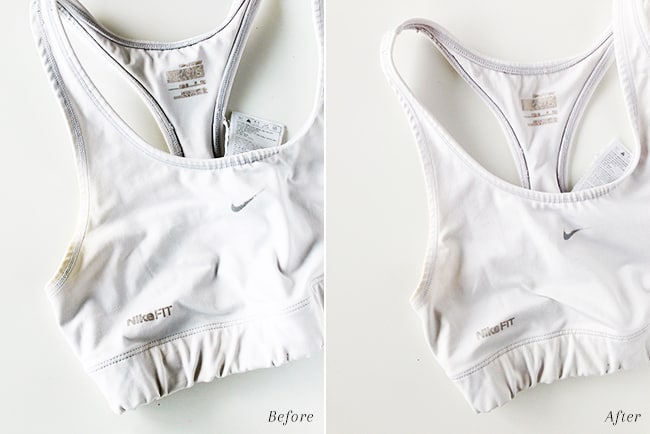 As you can see, the stain vastly improved after just one application. I'm sure that after repeating this another time or two it will be completely gone.
What natural methods do you use to get rid of stains?
34