My birthday falls in late March and every year growing up we'd decorate Easter eggs as part of my birthday celebration. So you can't blame me if I'm still doing it all these years later. These pressed flower Easter eggs are a fun take on traditional egg decorating DIYs.
All you need are pressed flowers (you can either buy some pre-dried or press your own), some eggs and Modge Podge. Once they're completely dry either display them in a pretty bowl or, if you have kids, hide them for your little lambs to find on Easter morning.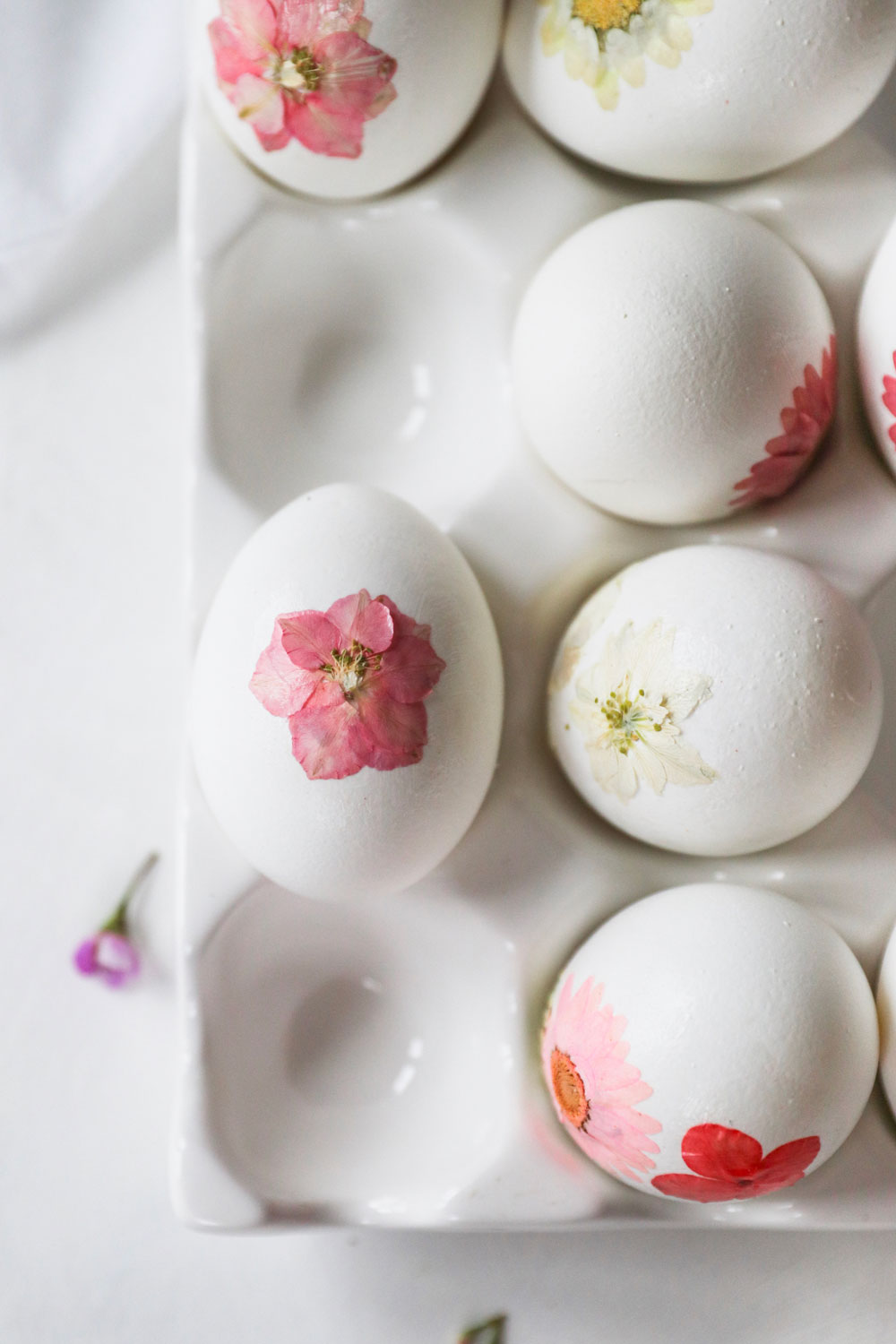 Pressed Flower Easter Eggs
I love me a pretty, simple DIY, and these Easter eggs are as simple as it gets—especially if you don't press your own flowers. If you do decide to dry your own flowers, simply press them under a heavy book for a couple weeks before making your eggs. You want them to be as dry and flat as possible so they'll stick to the eggs without peeling off.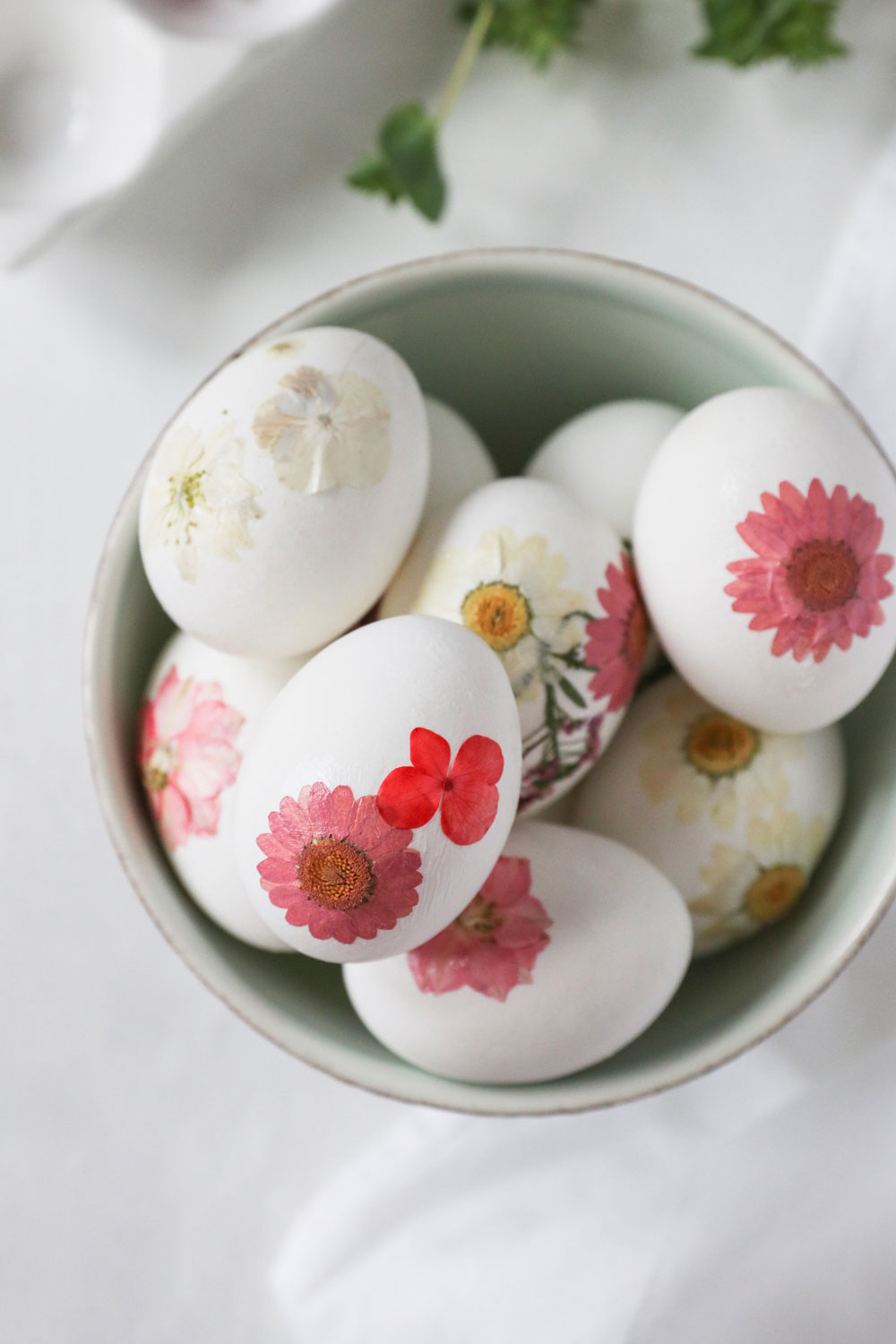 I didn't want to spend weeks drying my own flowers (easy is my jam), so I purchased some pre-pressed blooms from Amazon. They were the perfect size for my eggs, allowing me to either use just one or layer them up.
Having never used dried flowers before, I didn't really know how these would turn out but I ended up being pleasantly surprised. I absolutely love how they look gathered in a small bowl or displayed on an egg tray with all the flowers showing.
Needless to say I'll definitely be using this idea well into the future.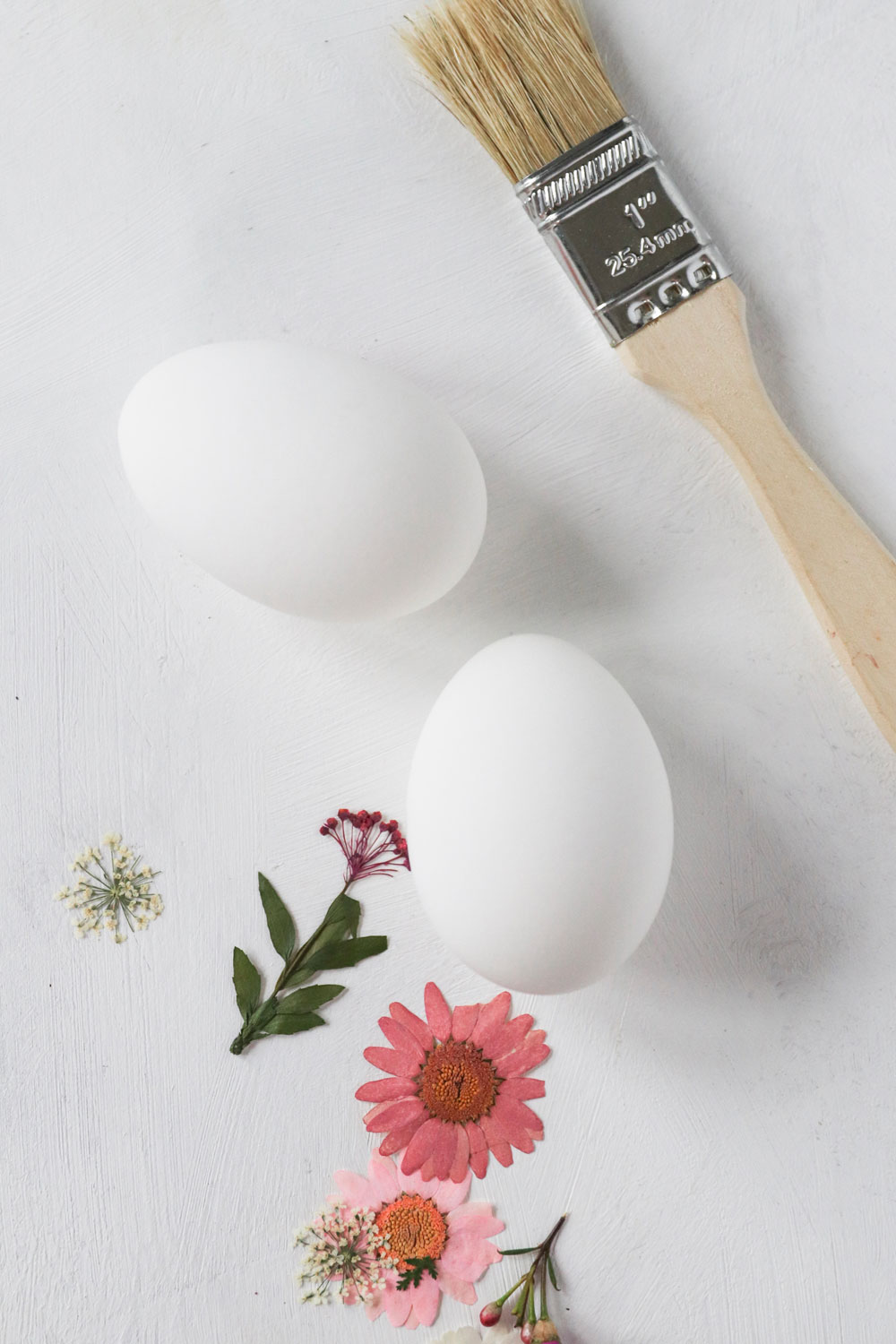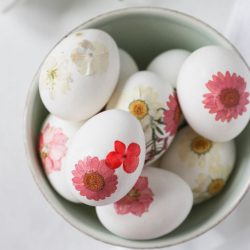 Pressed Flower Easter Egg
Ingredients
A dozen hardboiled eggs

Pressed flowers

I used these in size "1" but there are lots of different ones to choose from

Paintbrush
Instructions
Gently remove the flowers from their package and lay them out on a table. While it's not necessary, I wanted to get a feel for size and arrangements before applying them to my eggs, so I spent a few minutes gathering them into small groups of similar colors and shapes.

Use a paint brush to spread Modge Podge onto the egg. Gently press the flowers into the Modge Podge making sure the petals are lying as flat as possible.

Apply another layer of Modge Podge overtop the flowers.

Set the eggs aside and let them dry overnight before putting them in a bowl or hiding them around the house. If you plan to eat them they should last for a week in the fridge.
6