I don't know about you, but essential oils play a huge role in making our house feel more, well, homey. When I'm not burning candles or running my diffuser, I'm usually diffusing oils in more subtle ways, like with these essential oil fragrance stones. Unlike candles, these are safe to leave out all the time without having to worry about an open flame enticing small, curious children or pets. Just place a few stones in a bowl and set 'em on the coffee table, in the entryway or next to your bed to make any room smell fresh.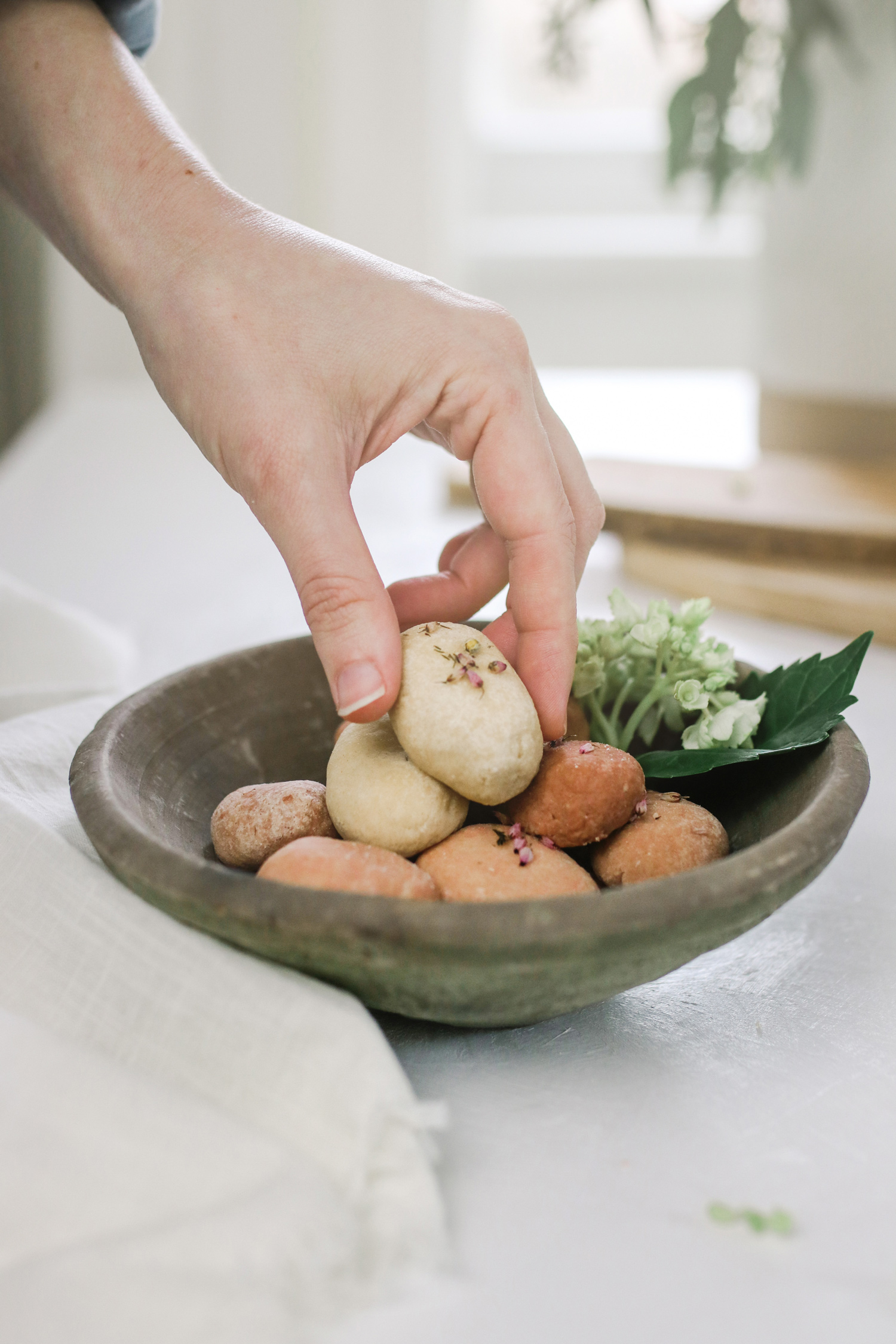 Essential Oil Fragrance Stones
Fragrance stones are "rocks" made from flour and salt that are infused with essential oils for a fresh scent. Like herbal sachets, they can be placed inside a dresser drawer or on a closet shelf to freshen clothes and keep moths away. Or you can stash them around the house to scent entire rooms. The best part is that you get to mix your own essential oils to personalize the fragrance. There are a ton of aromatherapy oil combinations you can make depending on your mood, but I love a fresh, sunny scent that makes my house smell clean.
Here are a few of my favorite essential oil blends to diffuse year round:
Energy Boosting Blend
3 drops wild orange
3 drops frankincense
2 drops lemon
Relaxing Blend
3 drops lavender
4 drops clary sage
3 drops ylang ylang
1 drop marjoram
Focus Blend
2 drops peppermint
4 drops cinnamon
3 drop rosemary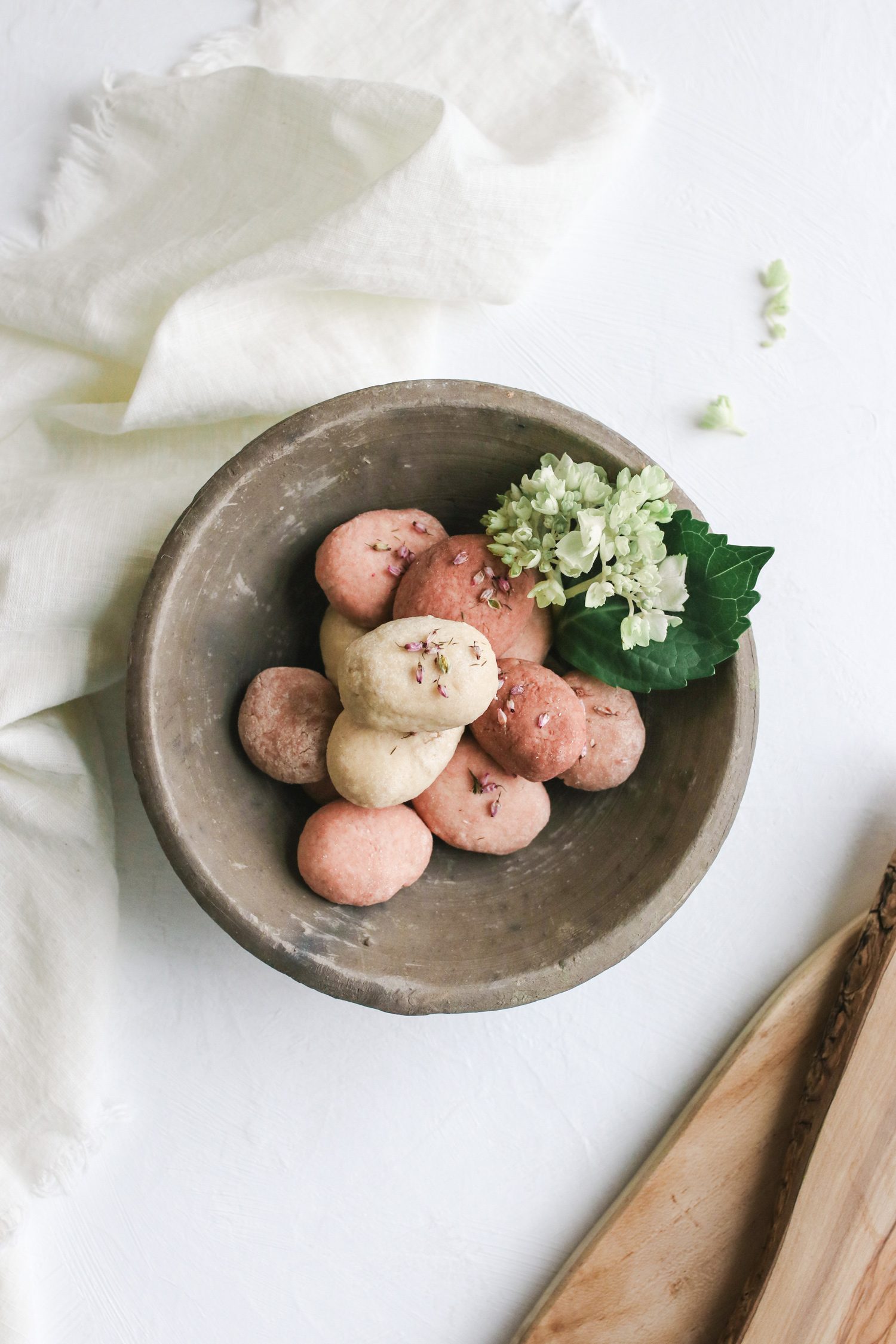 To scent your fragrance stones, I find it easiest to place the oil directly into the dough before forming the stones with my hands. That way it's evenly dispersed and you can figure out how much oil you need to get the optimal scent beforehand. But eventually the scent will start to fade and you'll want to refresh it without making new stones. For that, simply blend your oils ahead of time and use a dropper to place a few drops directly onto the stones. It'll sink in and then slowly be released over time.
As for things like colors, I love using clay or mica for a hint of color and adding dried flower petals for a pretty touch. I created different shades of dough to make several different colors this time around. But when I'm low on time, I usually won't add color at all, and I'll simply enjoy their natural off-white color. You can make them as plain or as colorful as you like depending on your personal style and décor.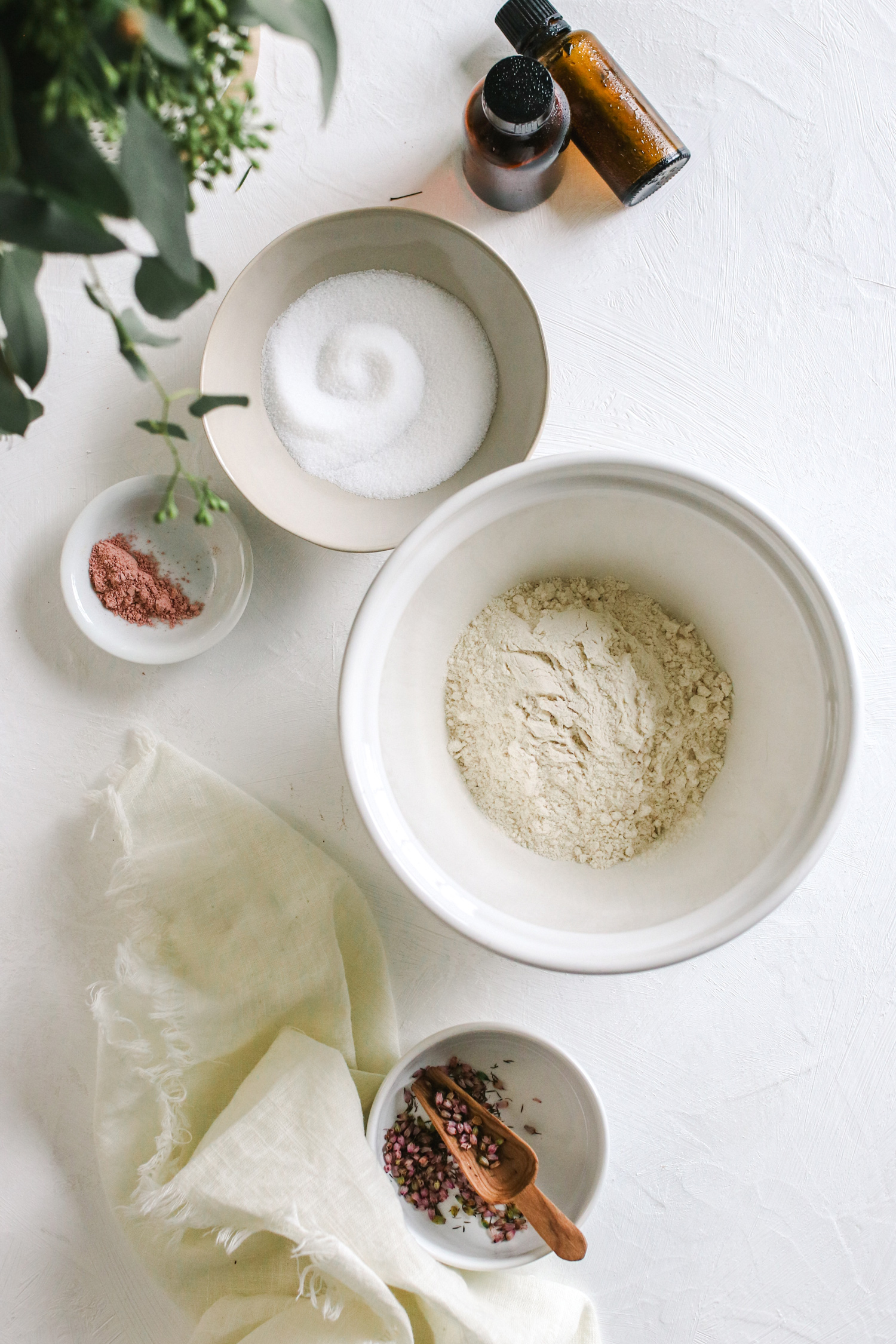 Don't forget, with Galentine's Day and Mother's Day coming up, these fragrance stones would make great (and frugal) gifts! Make several different scents and place them in a gift basket or wrap them in tissue paper and give them to your gals. You can even use cookie cutters or silicone molds to create different shapes. Leave them as-is or punch a hole at the top and tie with a string so they can hang from a windowsill.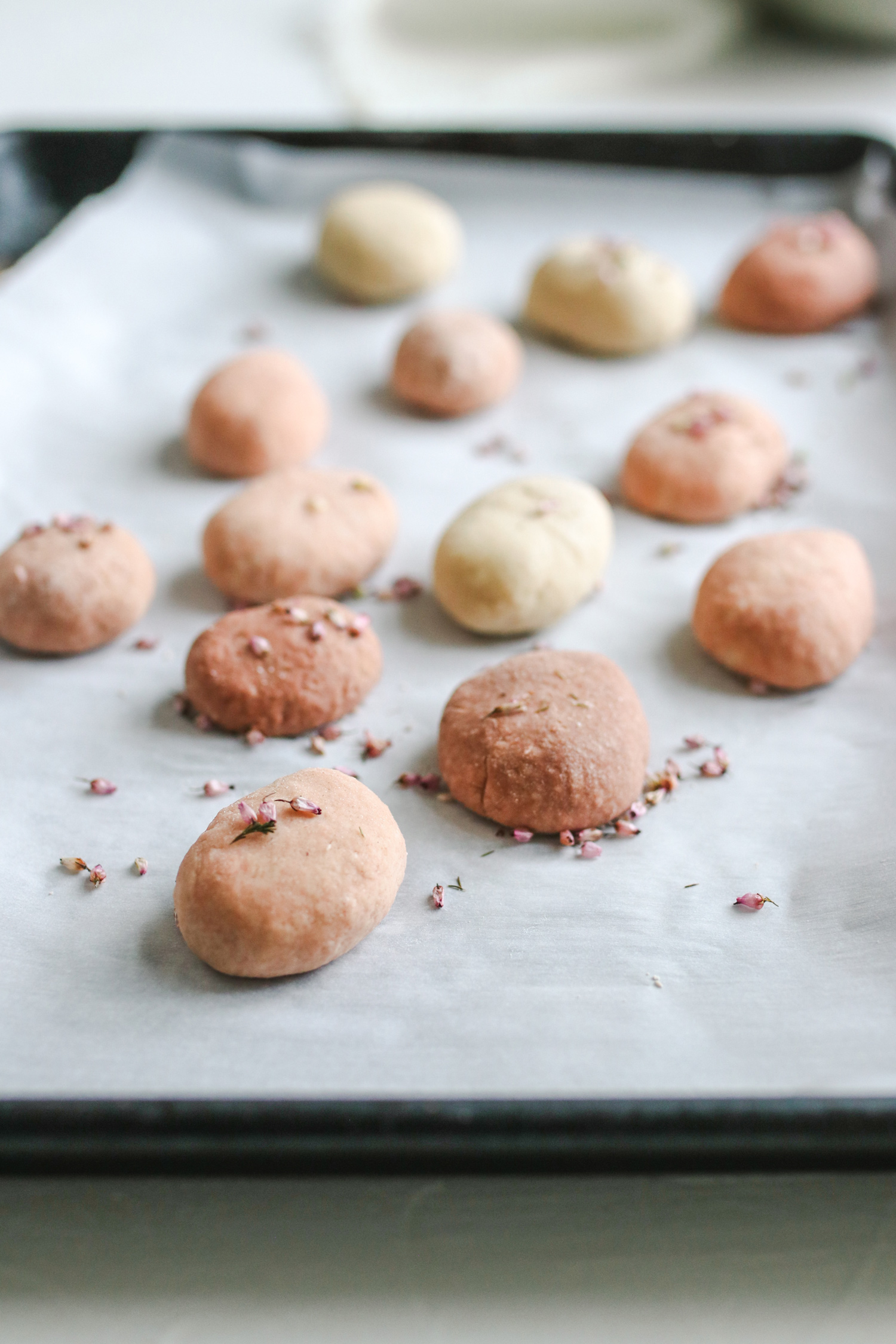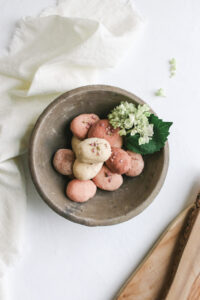 Print
Essential Oil Fragrance Stones
Yield 10 stones
Ingredients
1 ½ cups white flour
1/3 cup salt
1 teaspoon cornstarch
2/3 cup water, brought to a boil
1 tablespoon essential oil or fragrance blend
2 tablespoons dried herbs or flower petals if desired
2 teaspoons mica or clay powder for color
Instructions
Mix the dry ingredients together and set aside.
Add fragrance oil and coloring to boiling water and pour over the dry ingredients.
Stir until a ball of dough is formed.
Knead the dough until it's smooth and the color is evenly distributed.
Pinch pieces of the dough off the main ball and roll into small balls. You can make them any size you like but I kept mine around 2-inches in length.
Sprinkle dried herbs or flower petals on top of the stones and gently press in.
Let dry completely before using or giving as gifts.
123