My day-to-day uniform is usually skinny jeans and a funky t-shirt. It's easy to throw on a cardigan, cute flats and dash out the door. Right after Christmas I bought six long-sleeve Gap t-shirts. They were soft, comfy and on sale! The only downside was that they were a bit plain. A little embellishment goes a long way in jazzing up an outfit and hiding a few figure flaws, right?
So I'm starting the Plain Tee Project – a series of posts about simple, fun ways to fix up a basic T-shirt.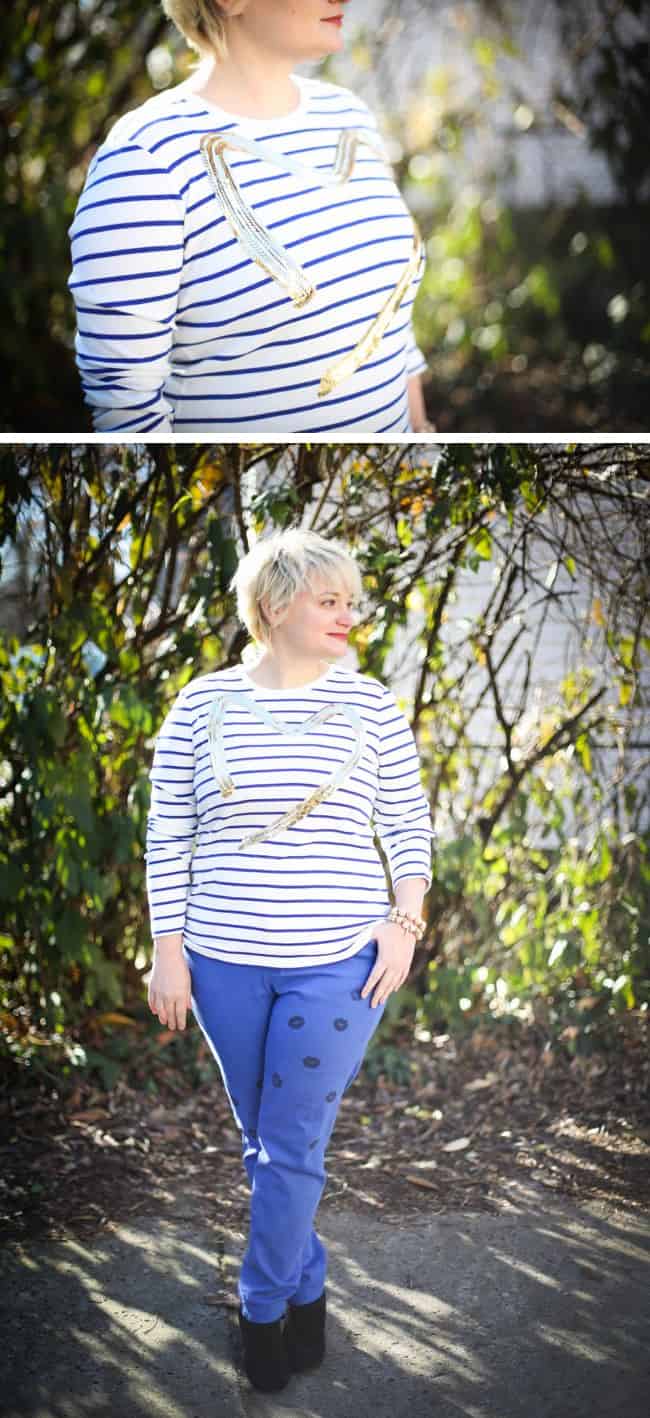 First up, sequins and hearts! Perfect timing! You guys aren't sick of those yet, are you? I hope not because it's still January. We haven't even hit the February hearts and flowers rush. But this DIY t-shirt is totally worth it because you can wear this long after Valentine's Day is over. And when you buy sequin trim to make this lip gloss holder you just need a bit extra to make this shirt.
Sequin Heart DIY T-Shirt
You will need:
A plain T shirt.
Gold sequin trim – available at any craft store.
Jewel glue – I used Gem-Tac
Small paint brush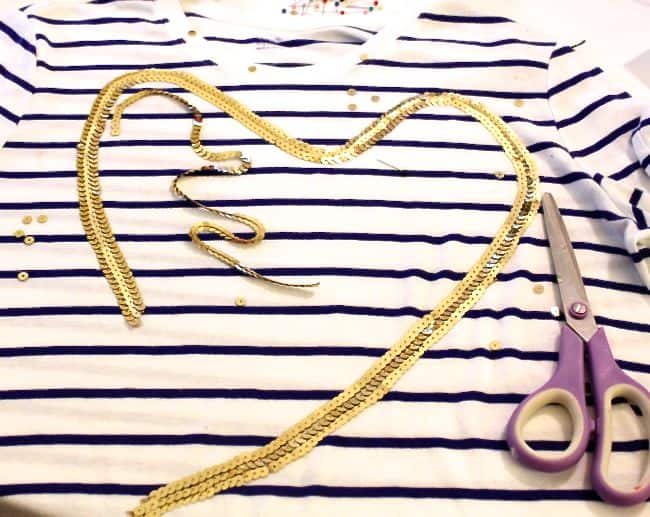 First, lay your shirt out flat and draw out the heart with the sequin trim. I drew a heart that's open and a bit off center but you can do the shape you like. Then use straight pins to pin it in place. Add more rows of trim, slightly overlapping each one, and pin in place.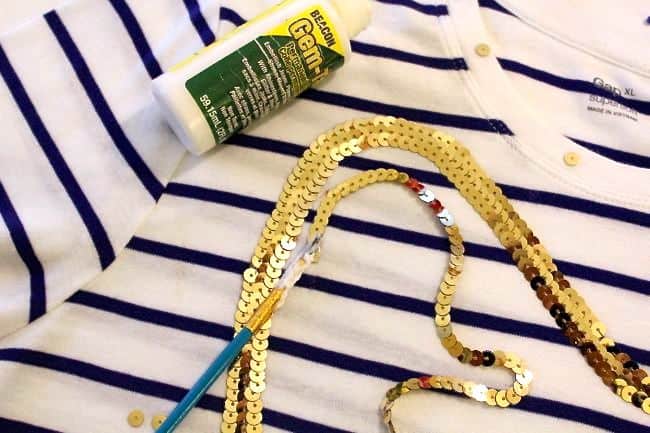 Make the heart as thick as you want. I used 4 rows all the way around, with 5 on the upper left. After the trim is in place, glue each row with Gem-Tac. This stuff is sturdy but I definitely recommend having your shirt dry cleaned.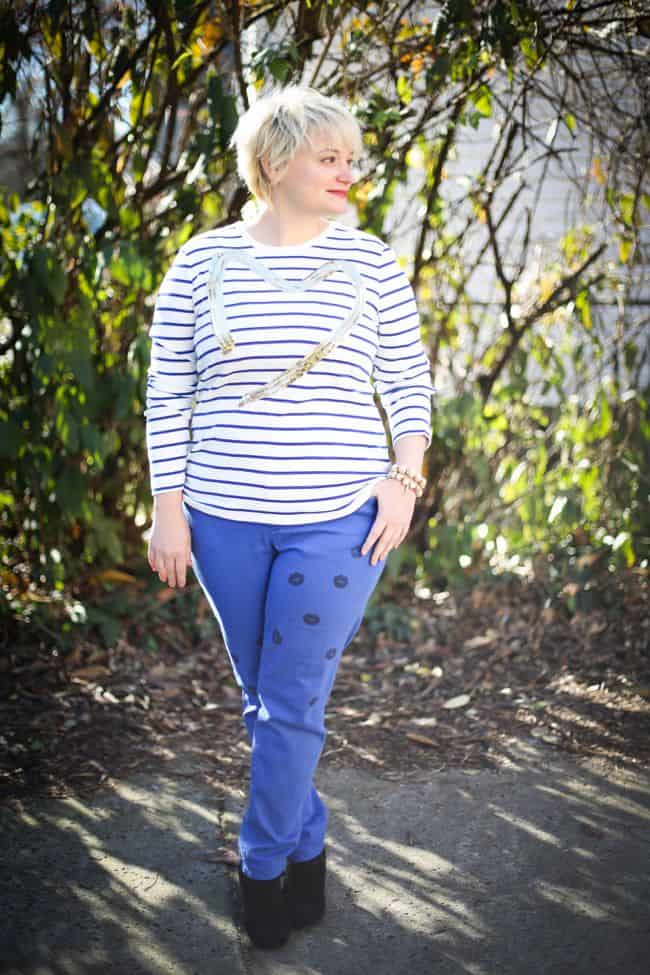 That's it! Wearing with kiss pants is optional.
You might be wondering, 'What is up with her hair? I thought it was brown now?' Or you just might be thinking, 'What is up with her crazy hair?!' That's usually what I say about my hair. Shouldn't short hair be easier?
A little blogging secret is that I took these photos a week or so ago. My photographer friend is only available on the weekends so I scramble to shoot all my projects in an hour before she starts hating me for needing so many dang pictures!
0