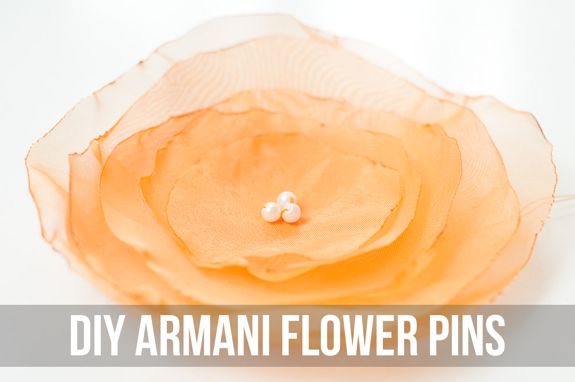 When I saw Emporio Armani's collection for this fall, one thing caught my attention: the oversized flower pins. Playful yet feminine, don't you think? Plus they make quite a statement (always a good thing in my book). And I knew I could easily make them myself!
DIY Armani Flower Pins
You'll need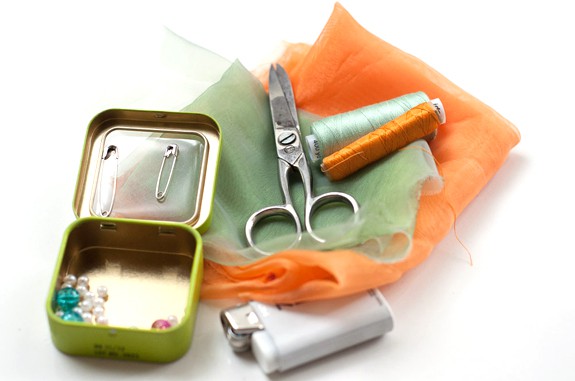 Organza fabric
Needle and thread
Scissors
Safety pins
Lighter
Beads
Instructions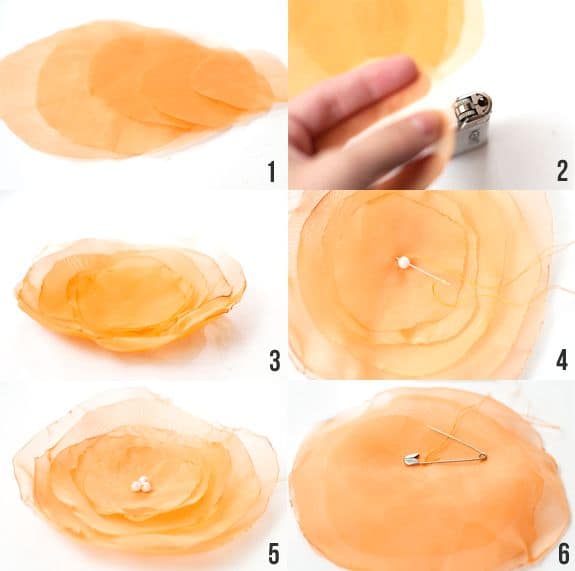 Step 1: Start by cutting 5-6 concentric circles from the fabric – the largest one is the size of the pin.
Step 2: Burn the edges with a lighter. This helps the fabric against fraying, and it gives the flower shape.
Step 3-5: Pass a threaded needle through all the circles, in the desired order, and stitch 3 beads on the front.
Step 6: Continue by stitching a safety pin on the back. You could also glue it, but since the fabric is so thin and sheer, it will show on the front.
That's it! You'll want to make at least two because they look great layered.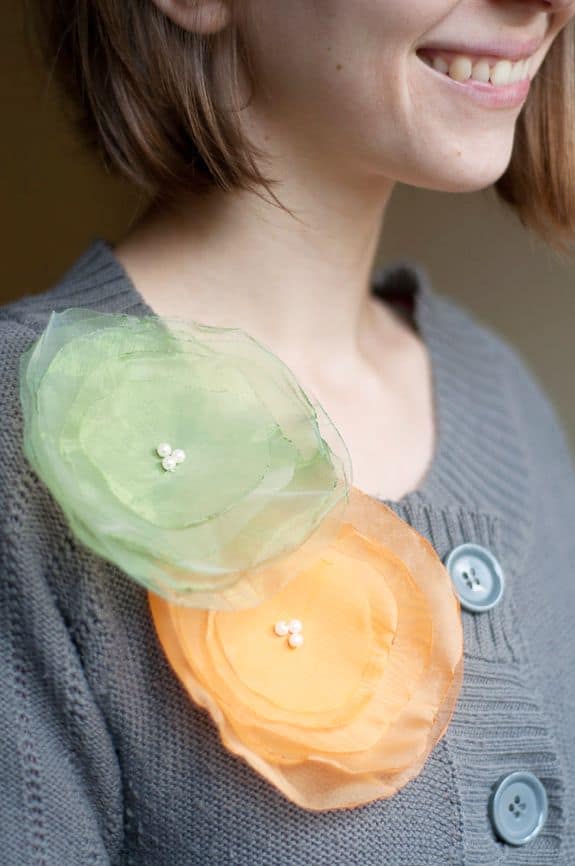 If you aren't into brooches, then you can also pin them to a headband!
0