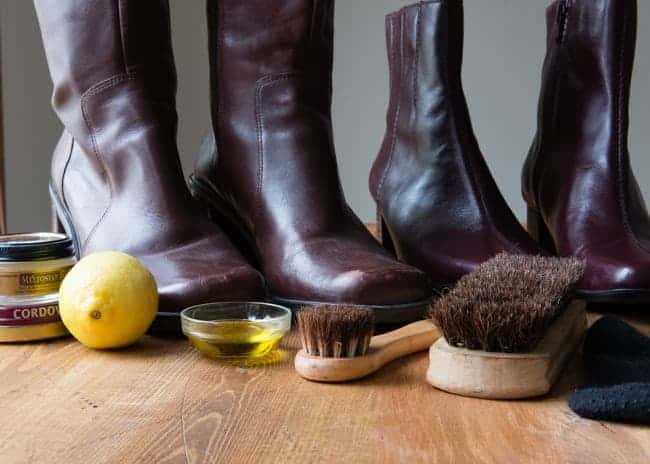 It's officially boot season – are yours ready for wearing? Boots are, in my opinion, the best investment you can make for your fall and winter wardrobe. They seem to look great in just about every situation and they keep those legs toasty warm. But winter weather (all that salt and snow!) takes its toll, especially if your boots are real leather. To keep boots looking their best I've got some quick and easy boot care basics to maintain and protect them from the elements and hazards of normal wear and tear. If your boots are suede, that's a whole nother story, but we've got you covered with this step-by-step guide.
3 Simple Boot Care Solutions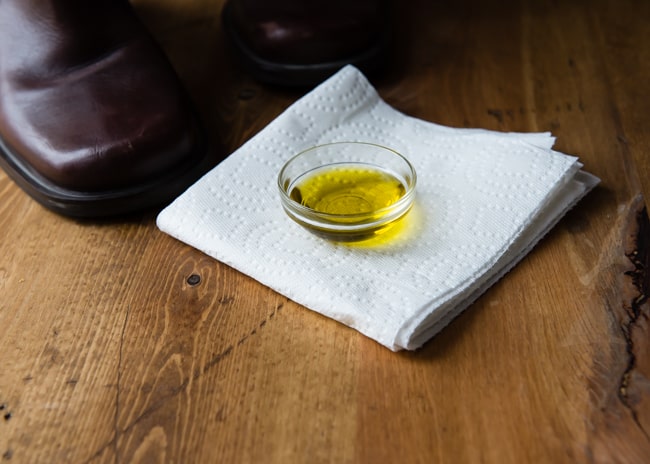 1. Fix Scuffs with Olive Oil
Rubbing the boot leather with a little oil will give them a quick shine. Pure olive oil works fine, It will help condition and soften the leather, too.
To keep them polished, use a cream polish to cover any scuffs and scrapes. The wax is good for protecting them (if you give them a good buffing, they'll shine like a mirror!) and the soles can also be polished or touched up with special polish.
If your boots aren't real leather, try a shoe conditioner made especially for faux leather. Apply one to two tablespoons of conditioner to your boots, massage in, then wipe gently with a clean rag or old tee shirt. Be sure not use more than the recommended amount, just a few tablespoons are more than enough to prevent cracks and peels.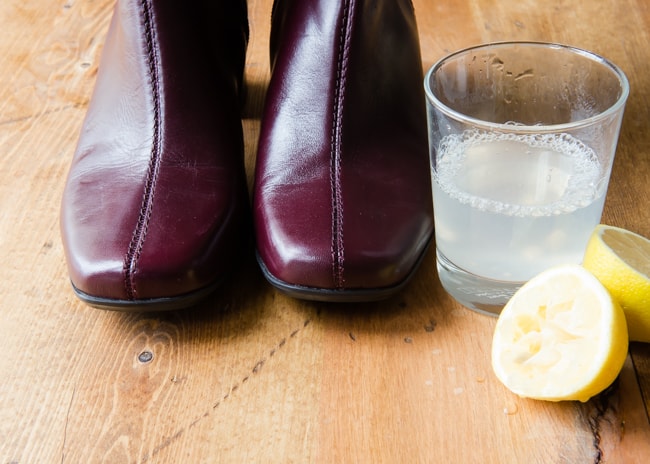 2. Remove salt stains with lemon juice
Dampen a rag with a 1:1 mixture of fresh lemon juice (or white vinegar) and water and gently wipe off dirt, grime, and salt stains. Be sure not to let water sit on your boots for long or you can end up with water stains that are nearly impossible to get rid. Instead, let slightly damp boots air dry and immediately polish or oil.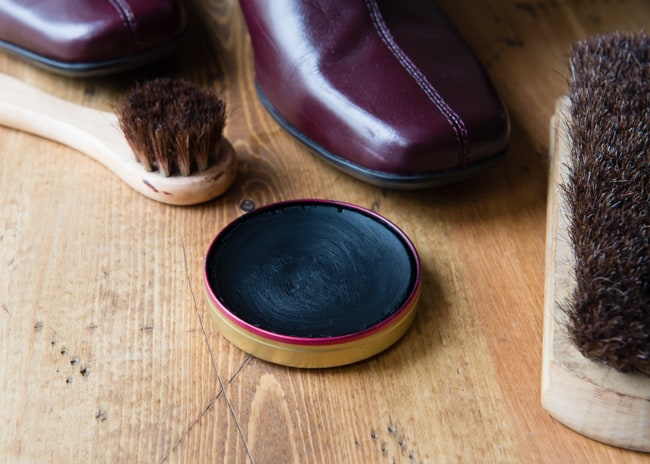 After a long hiatus in the bottom of your closet, chances are your boots will be dusty and may even have some spider webs (eek!). Dust with a soft cloth and polish, if needed. If you polish before storing them for the season, they should only need a quick buffing with a shoe brush.
Use a brush to remove dirt from the sole and upper part of the boots, but use care – you don't want to scratch them. Look for brushes with stiff, but soft bristles. Better yet, store boots in a soft shoe bag (one will often come with new boots) to prevent dust from settling in seams and creating discoloration during summer months.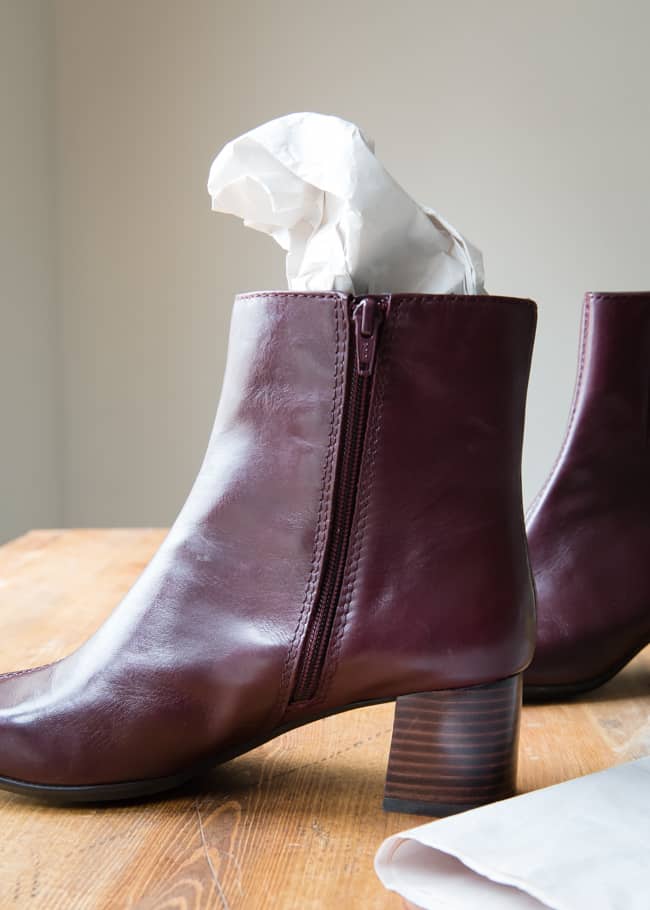 3. Use plastic bags to keep their shape
Stuff the toes and boot shaft with plastic bags to keep them from losing their shape and preventing them from collapsing on themselves and creating fold marks. If your boots come packaged with cardboard forms, keep them and place them inside your boots between wearings. If all else fails, purchase plastic boot forms to help them keep their shape.
For the best, longest storage, keep the boots in their original boxes, if possible. If you don't have them, no worries. Keep them in a place where they will stay cool and dry.
0