Though we should do it all year long, the holidays are a time to reflect on the people who make a difference in our lives. I supposed that's why this season is all about gifts and giving. We want to let the people we care about know that we appreciate them and giving them a gift is one way to show that. I often think that homemade gifts are the best kind to give and to receive. Here's a quick tutorial on putting together a DIY hot cocoa mix gift basket, plus a few add-ins and toppings to make it special.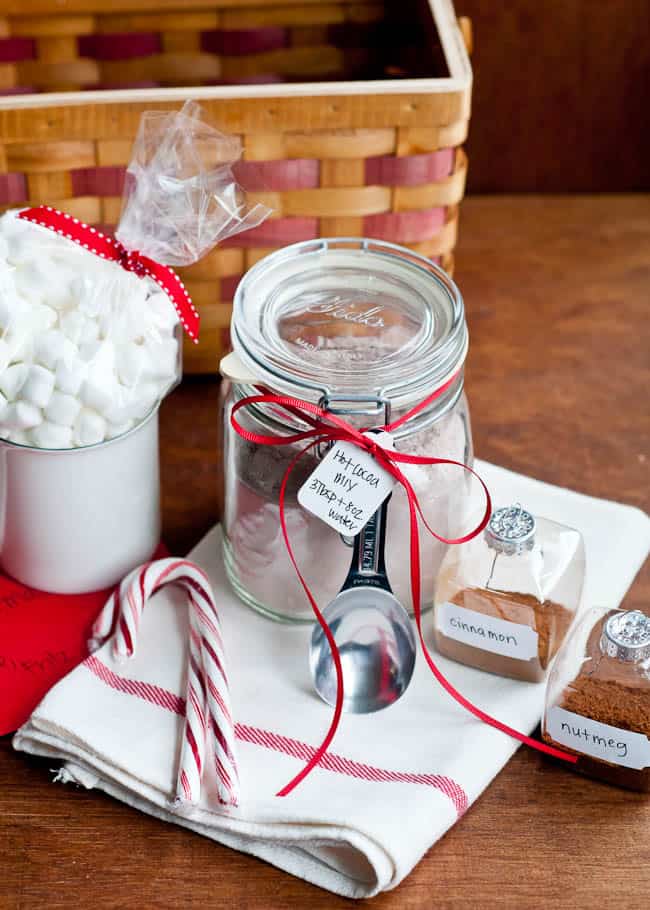 I'm planning to use this as a teacher gift but this would also be perfect for lots of people on your list – coworkers, party hostess, friend, neighbor, mailman, etc. Because who wouldn't love to kick back with a mug a homemade hot chocolate? Here's what you'll need to put together your own hot cocoa mix gift basket.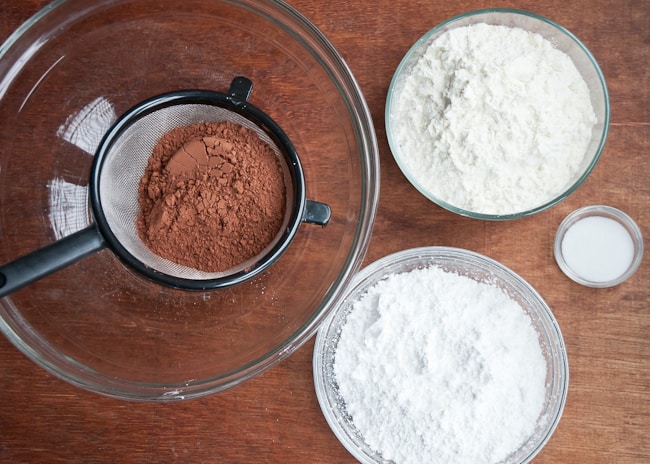 Ingredients needed:
1 cup cocoa powder
2 1/2 cups dry milk powder
2 cups powdered sugar
1 teaspoon salt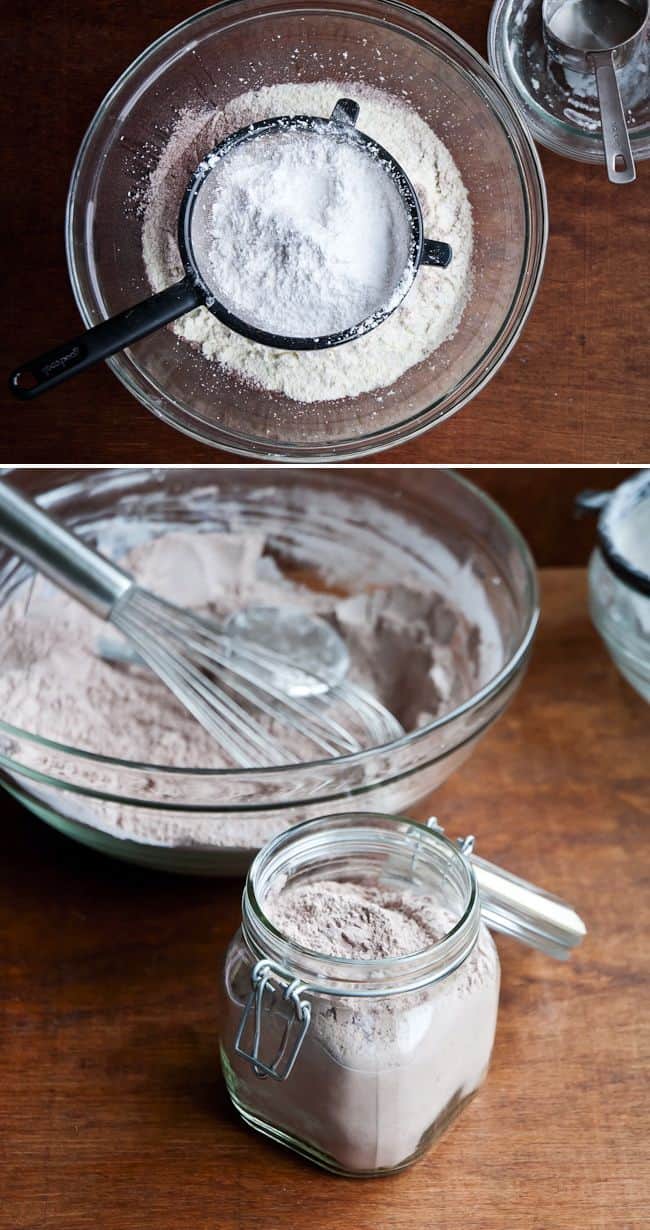 Sift all of the ingredients into a big bowl to remove any lumps. Whisk together to combine. Then pack into jars. This recipe makes enough for 2-3 large jars (less than quart-size, but larger than a pint).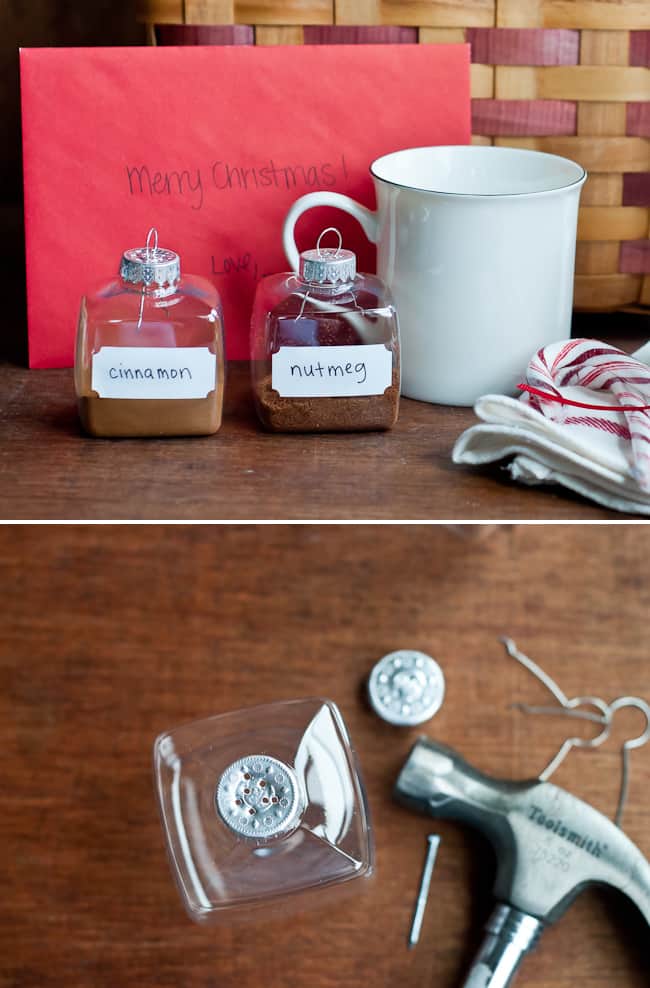 To make these darling spice shakers, I bought plastic ornaments with flat bottoms. You can find them at Michael's or other craft stores. Remove the top from the ornament and poke a few extra holes in the top with a small hammer and nail. Fill with spices and put the top back on. The tops won't stay on securely without the hangers so make sure you keep those on!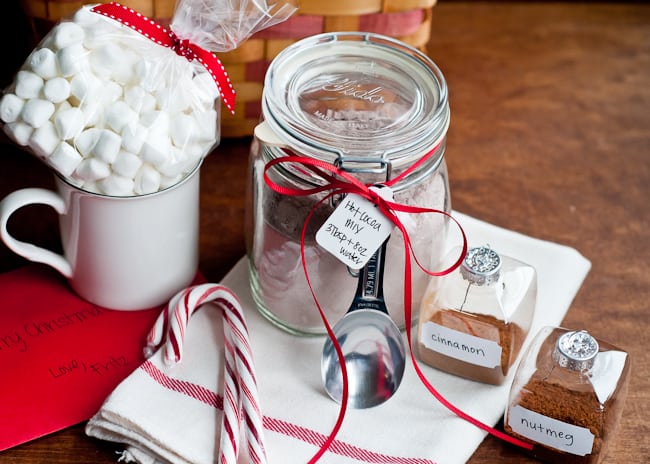 Add a simple metal tablespoon with ribbon as well as candy canes and mini marshmallows. To finish it off, my son wrote a special card for his teacher. That's it! Something really simple but thoughtful to let my kids' teachers know we appreciate them.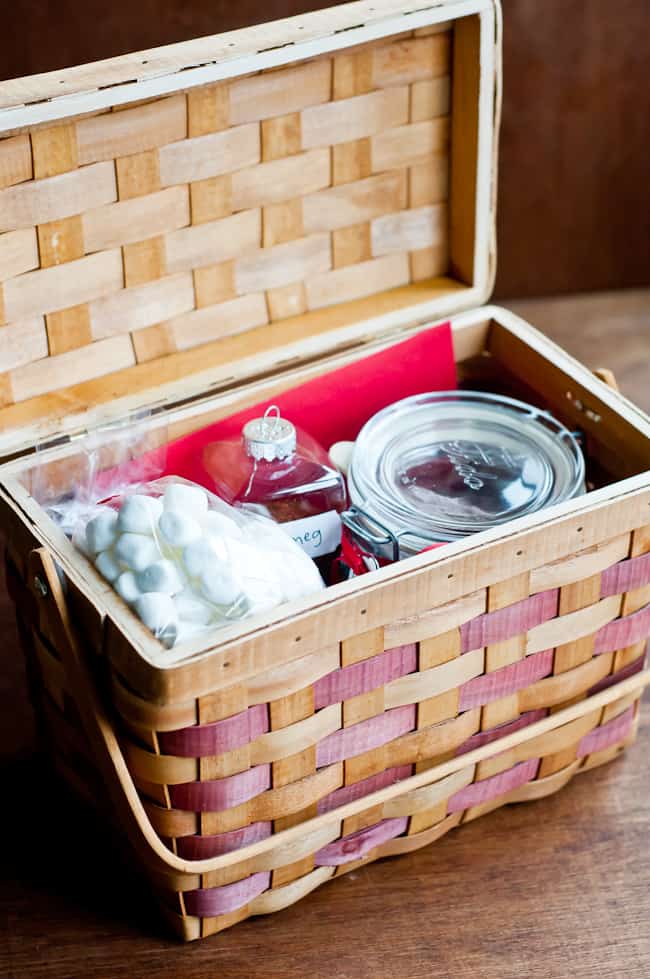 16