Whether you have pets or like to cook a lot or just don't get around to taking out the trash as often as you should (hey! it happens!), sometimes our homes can start to smell a little bit…off. Luckily, there are lots of easy fixes for that. Like taking out the trash! And also: candles, diffusers, room sprays, and incense.
We've rounded up some of our favorite ways to make your home smell amazing—solutions you can buy and solutions you can DIY.
How to Make Your Home Smell Amazing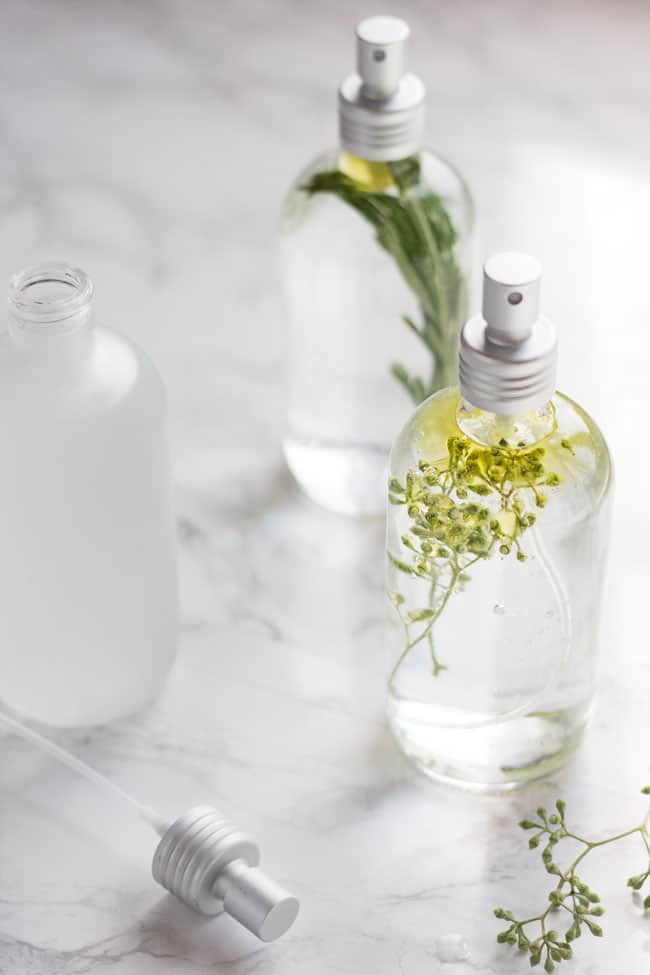 Room Sprays
1. Smudged the Raven Spray // Freshen up not your room and the energy in your home with this smudge spray.
2. Sacred Trio Smudge Spray // This smoky, herbal mist is perfect for apartment dwellers who want to smudge their space without setting off smoke alarms.
3. Hopscotch Rose + Bergamot Room Spray // This multitasker can be used as a room or linen spray, a body mist, or even a toner.
4. P.F. Candle Co. Room Spray // This US-made room spray ticks all the boxes, being travel-friendly and multi-use on linens, furniture, even apparel.
5. DRMTLGY Natural Lavender Linen and Room Spray // If you have a weakness for lavender fragrances, you'll love this phthalate-free room and linen spray.
6. DIY: 3 Bright Sunny Essential Oil Room Sprays // Keep your home smelling fresh all summer long with mojito, island breeze or summer sun scented room sprays.
7. DIY: Essential Oil Air Freshners // These uplifting scents are made with blends of essential oils, distilled water, and vodka.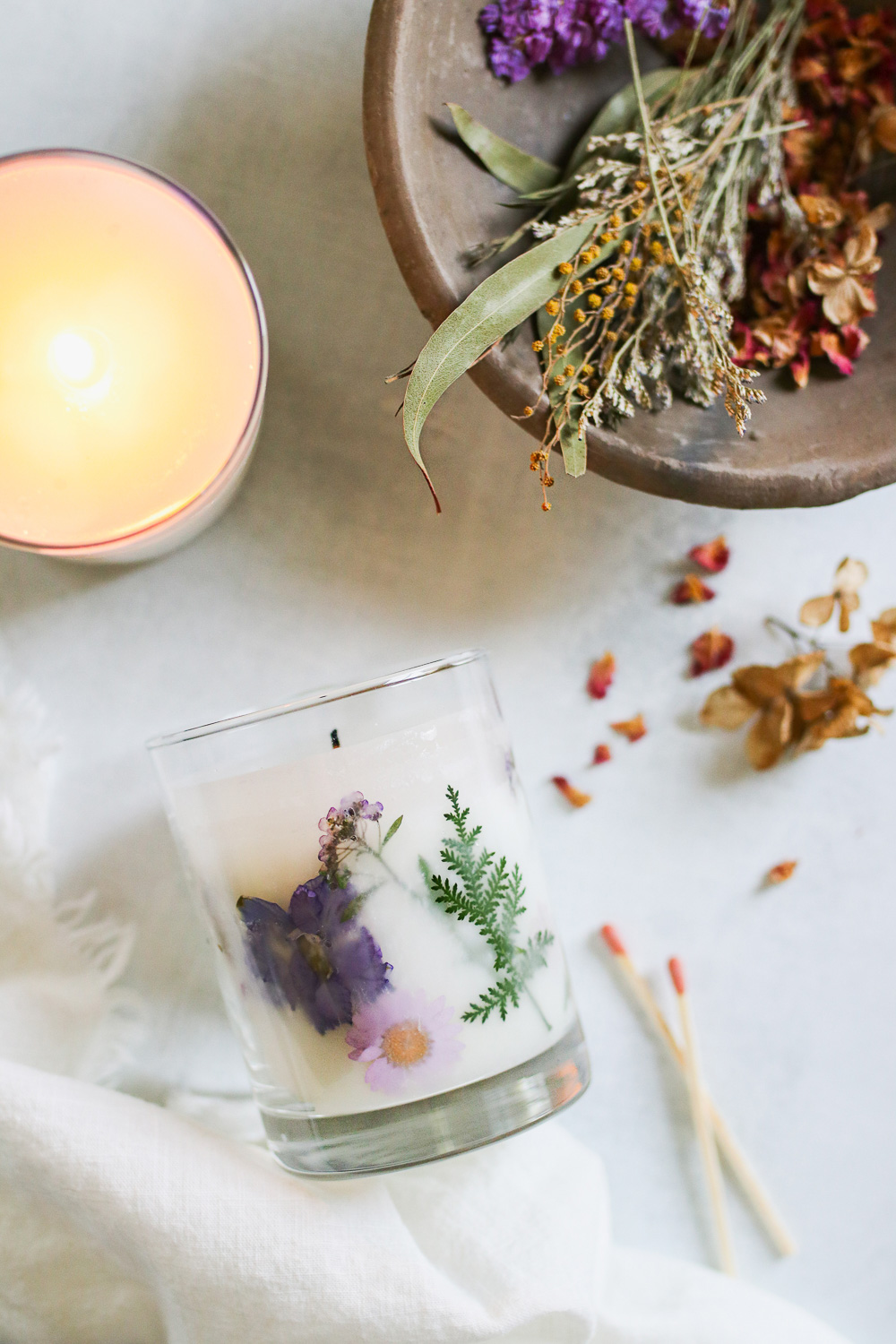 Scented Candles
1. Brooklyn Candle Studio Fern + Moss Mason Jar Candle // You love woodsy scents, but you don't want your house to smell like a cheap imitation of a Christmas tree? This is the candle for you.
2. Peacesake Blue Champa Candle // With a blend of nag champa, sandalwood, and citrus, this is the perfect candle for your meditation space or bedroom. (And you don't even have to light it for it to scent your space!)
3. Northern Lights Lavender and Honey Beeswax Candle // Beeswax candles are great for purifying your space and these gorgeous candles look as good as they smell.
4. Free People Eucalyptus + Siberian Pine Candle // With a rich woodsy scent that brings the outdoors in, this candle is ideal for cold winter days.
5. Mia's Co.N06 Grapefruit Candle // This natural grapefruit candle is made especially for patios and larger rooms, and it blends citrus scents with just a bit of peach.
6. DIY: How to Make Wine Bottle Candles // Get crafty and repurpose old wine bottles into gorgeous natural candles.
7. DIY: How to Make Candles in a Slow Cooker // Want to try making candles yourself? It doesn't get much easier than this slow cooker method.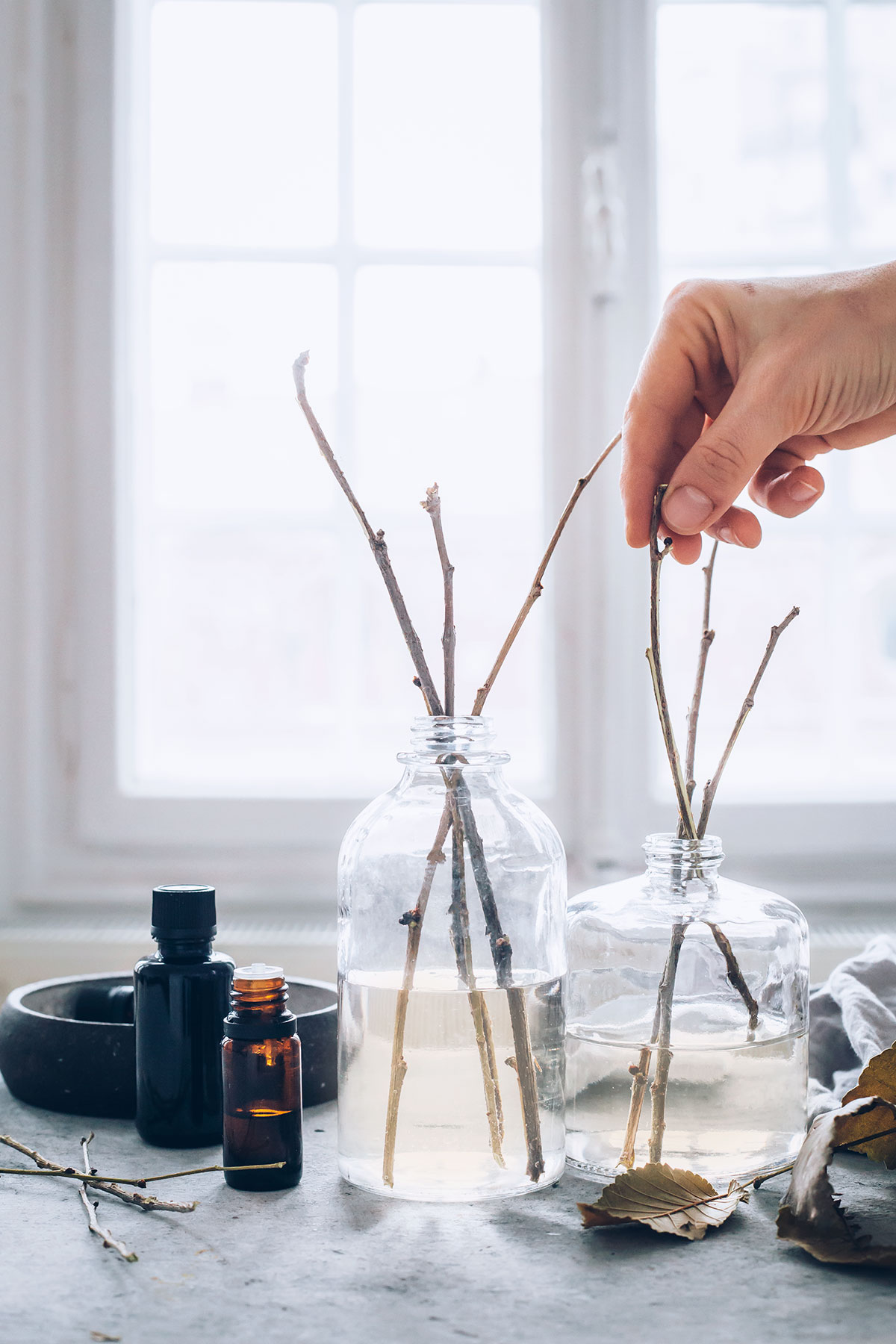 Diffusers
1. kai Reed Diffuser // If, like us, you love the bright, floral scent of kai, you'll be happy to know it comes in the form of a reed diffuser too!
2. Archipelago Botanicals Verbena Basil Diffuser // This uplifting herbal scent works well in the kitchen.
3. Voluspa Japonica Ambiance Diffuser // We adore this gorgeous Japan-inspired diffuser from one of our favorite home fragrance lines, Voluspa.
4. Capri Blue Volcano Reed Diffuser // This stunning reed diffuser will send you straight to Capri island, with its tropical fruits and citrus scent.
5. Good Natured Soy Reed Diffuser // This soy reed diffuser is pretty and unexpected, making a great addition to your home decor.
6. DIY: How to Make Your Own Reed Diffuser // You can put this DIY diffuser together in a matter of minutes and even style it to fit your own space.
7. DIY: How to Make a Reed Diffuser with Essential Oils // Turns out you don't need anything fancy to make your own diffuser – even twigs will do!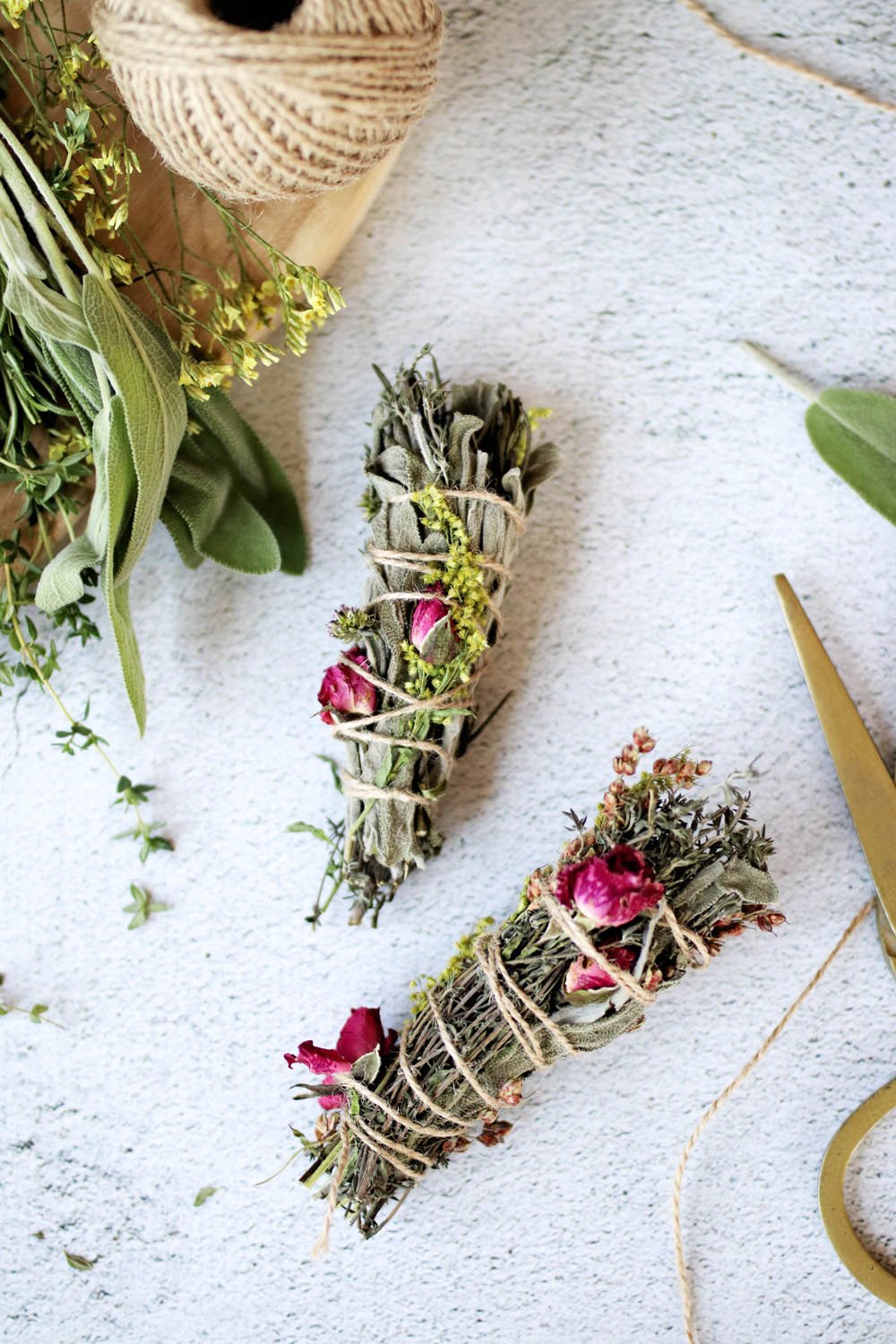 Incense + Smudge
1. Fredericks & Mae Small Citronella Incense// Keep the bugs away naturally with an oversized citronella coil incense.
2. Essential Oil Incense Sticks // The essential oil-based woodsy scent of cedarwood and palo santo is a soothing combination that fills the home with a feel-good energy.
3. P.F. Candle Co. Incense // These popular incense sticks can scent your home with teakwood tobacco, amber moss, coconut grove and more.
4. Bodha Smokeless Incense // For a gentle fragrance and smokeless burn, these Japanese-made incense sticks are natural and look amazing.
5. Shoyeido Plum Blossom Incense // If regular incense overpowers you or you're not a fan of all the smoke, give Japanese incense a try—because it doesn't have a wood core, it burns cleaner and the scent is more subtle too.
6. DIY: Make Your Own Smudge Sticks // Banish bad energy with these DIY smudge sticks made with herbs and dried flowers.
7. DIY: How to Make Your Own Rosemary Sage Smudge Sticks // Herbs and flowers from the garden and cotton twine are all you need to make your own smudge sticks at home.
0