Can you believe the holidays are here again? Not that I'm not excited (oh, I am!) but it feels like we just put away Christmas decorations and thawed out from last winter, no?
Although time has flown a little too quickly, there are some things I'm excited about: sugar cookies, twinkle lights, cozy fires, and parties. And let's not forget all those warm, festive smells. Pine trees, peppermint lattes, hot cocoa, and campfires make the holidays feel like the holidays.
While I usually burn candles to diffuse my scents of choice, lately I have been playing around with holiday room sprays. They're all natural and made with essential oils rather than paraffin wax and toxic perfumes. Plus they smell just like the real thing, so you can spray them all over the house and not even think twice about it!
Holiday Room Spray Trio
These holiday room sprays make amazing gifts for teachers, girlfriends, moms, and neighbors. They're cute, functional, and best of all, nontoxic. Plus, with the right blend of oils, they even have aromatherapy benefits.  Whip up this room spray trio and give it as a gift to your besties or simply stash them around the house and spray whenever you need a quick holiday pick-me-up.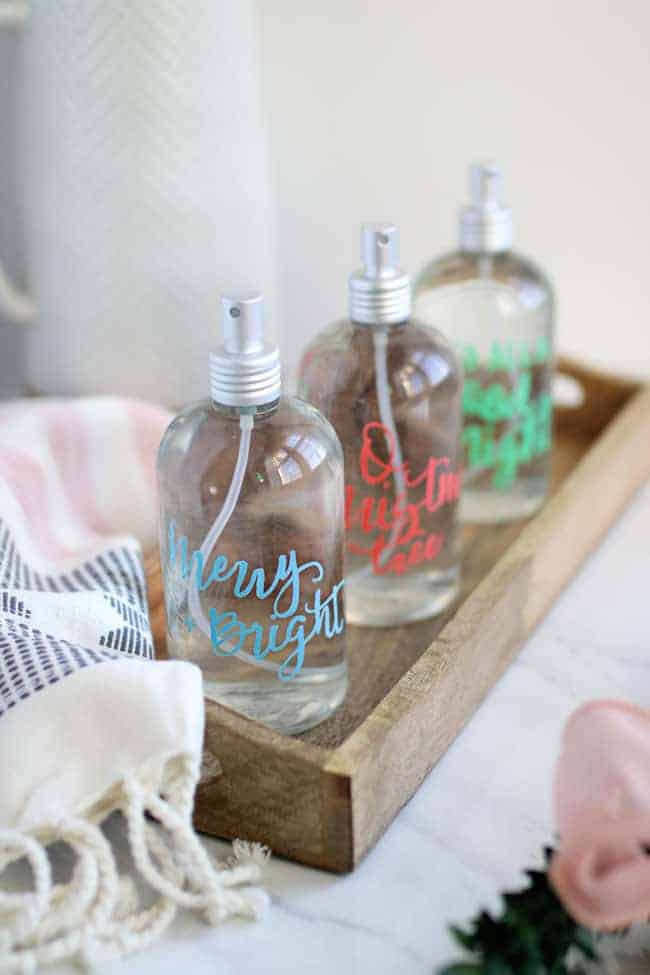 Here's a quick video showing you exactly how to make them.
And in case you missed it, here's the ingredients in my favorite blends.
Oh Christmas Tree
This one smells just like a freshly cut Christmas tree. Spray it around your entryway to give guests a warm welcome as soon as they walk in.
To All a Good Night
Thanks to soothing chamomile oil, this room spray makes a great nighttime blend. When combined with sweet orange and cedarwood oils you're left with a warm and inviting scent.
Merry and Bright
This is a fresh scent perfect for spraying in the morning, or whenever you need a pick-me-up.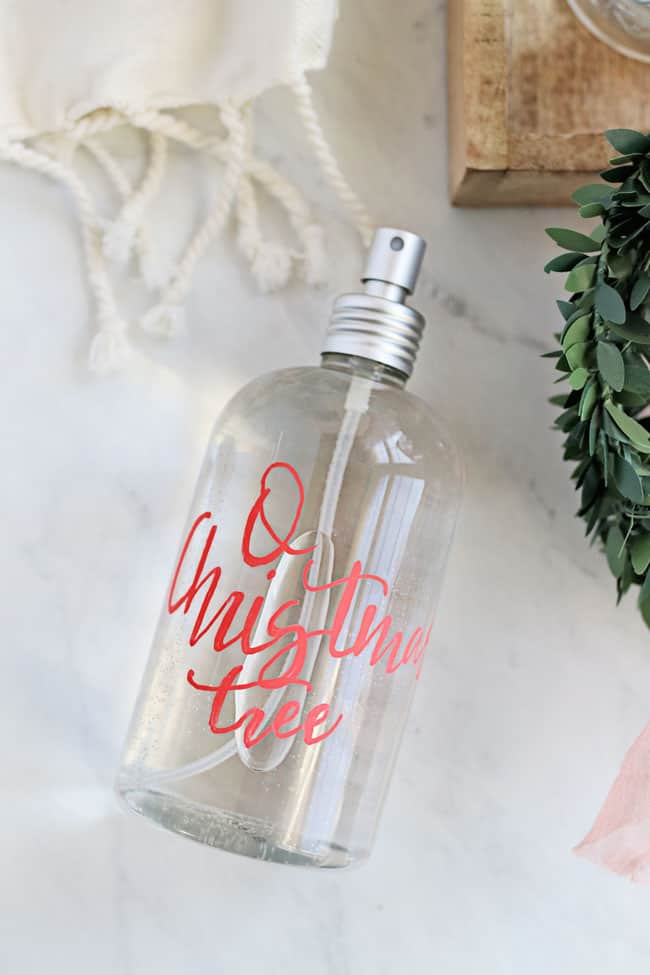 3