If you've ever visited someone for a few days – and we're pretty sure you did – you probably instantly noticed the typical scent of their home. That's something most people can't sense when it comes to their own home.
Spending so much time in your house, especially during the colder months, can leave you immune to the combination of fried onions, laundry detergent and play doh that might dominate your home. Can you guess where we're going with this?
If you have guests this holiday season – and even if you don't – you should consider making a signature holiday room spray! We've got just the tutorials for that – no chemicals, no harsh smells, just pure festive goodness!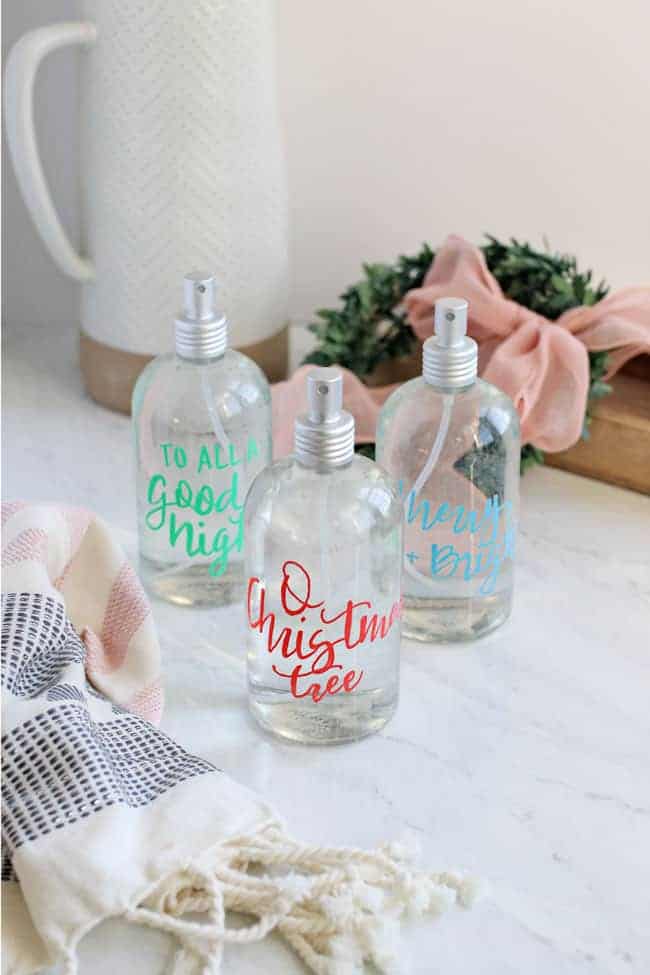 Calligraphy on the bottles makes these room spray highly giftable, but it's the scents scents that will lure everyone in: Merry & Bright, Oh Christmas Tree, and To All a Good Night are the essential oil blends you'll want to rotate between all through the holidays and long after.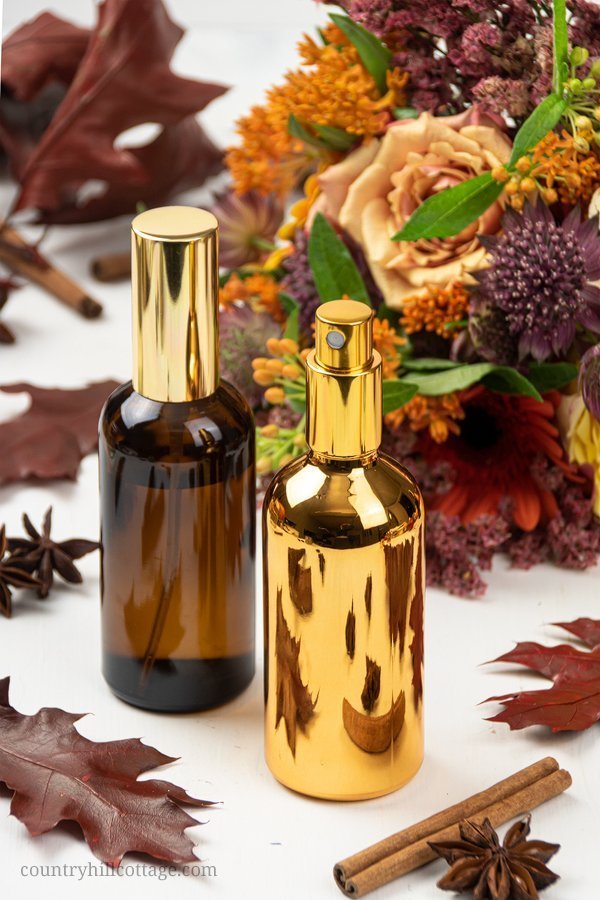 These essential oil room sprays are a celebration of fall in all of its glory. If you're a pumpkin spice enthusiast like us, you'll want to hold on to that smell long after Thanksgiving is over.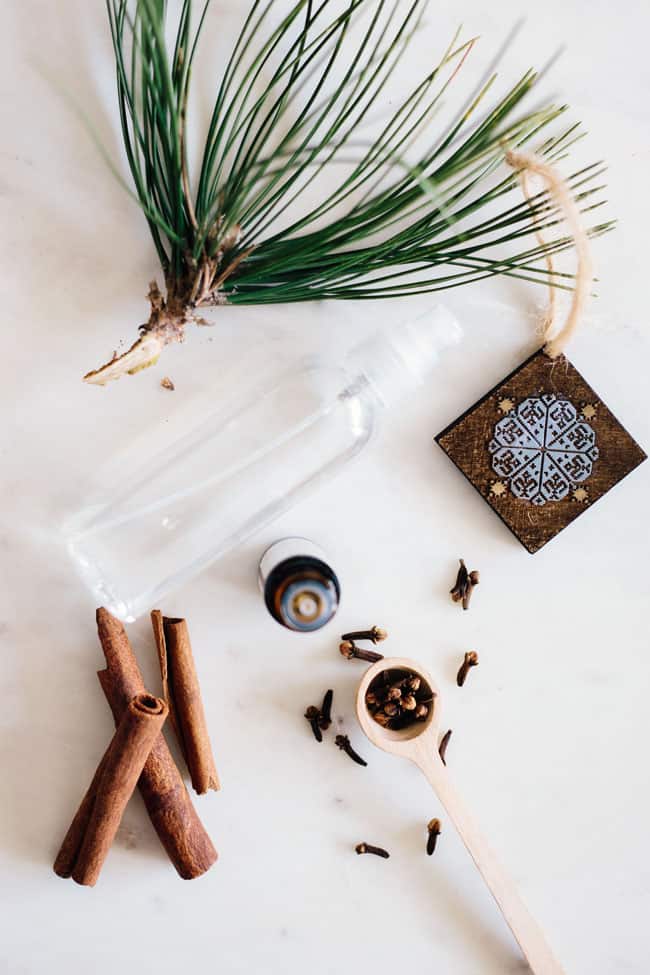 Cinnamon, sweet orange and clove are essential oils meant to brighten even the dreariest of days. It smells like you've been baking something delicious, without even turning on the oven.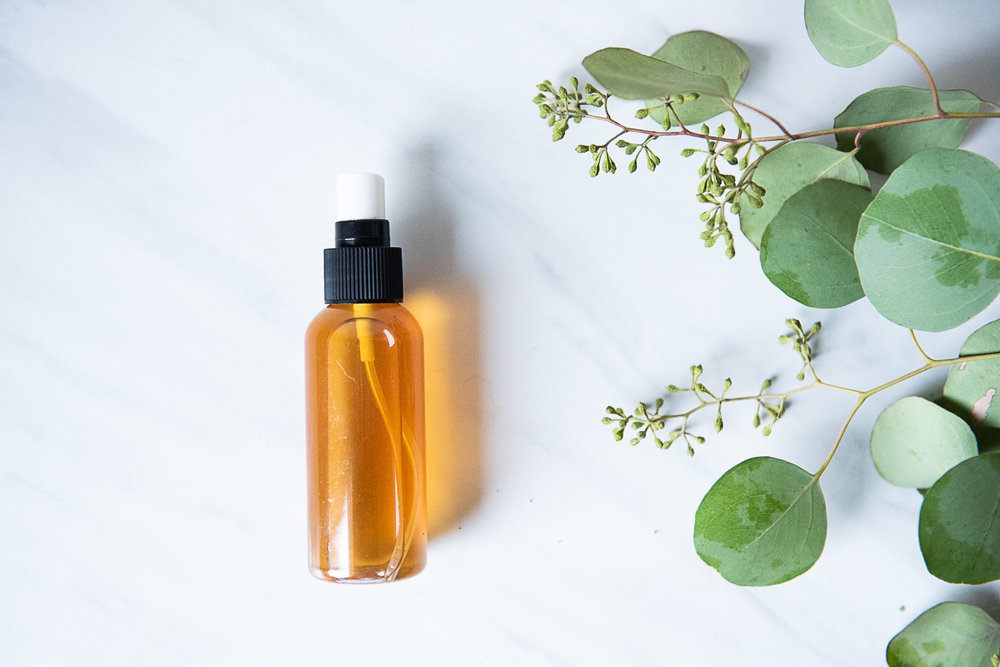 Real eucalyptus and rubbing alcohol are the only ingredients you need for this spray. Spray the bed linens in your own bedroom and in the guest room for a fresh scent that lasts.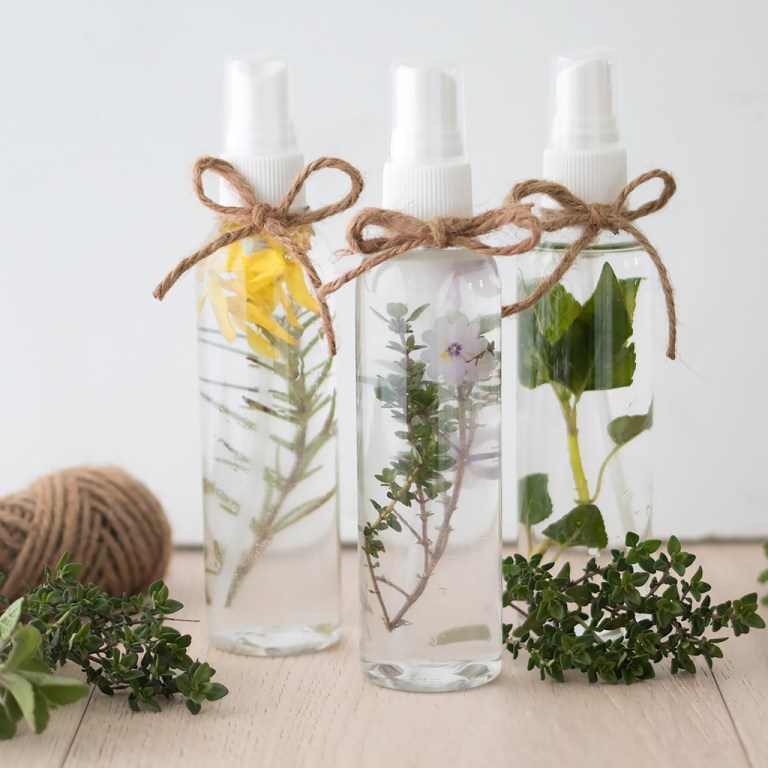 The line between a holiday room spray and a linen spray is a fine one – that's because you can use the same product for both functions! We especially like the simple combination of citrus and mint essential oils for the holiday season.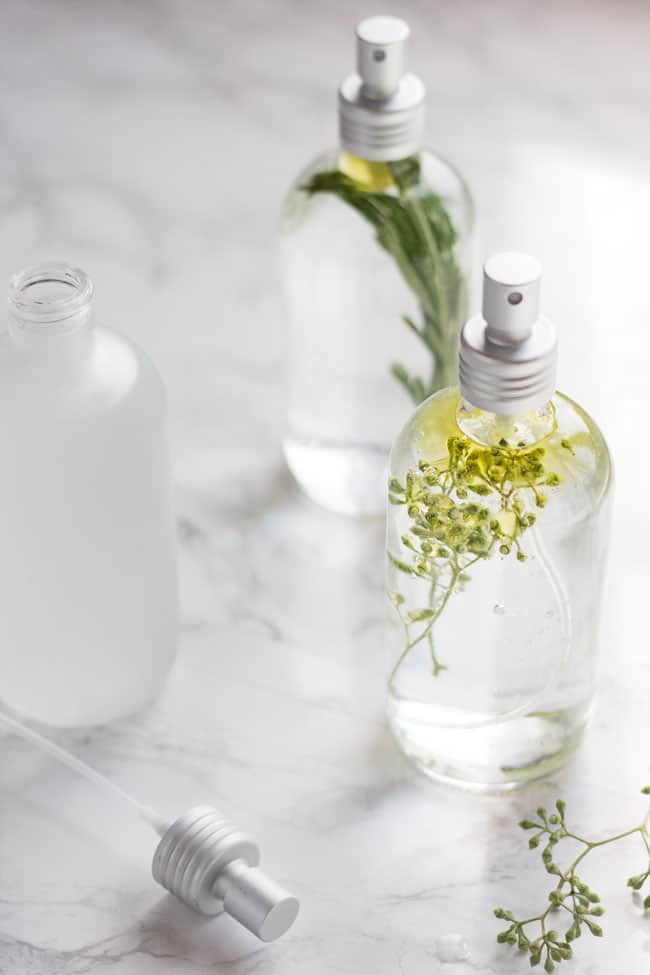 Bergamot has powerful mood boosting and calming effects, which is why this winter room spray uses it prominently. Paired with sandalwood and clary sage, it may not be the typical holiday aroma, but it sure is a pleasant one!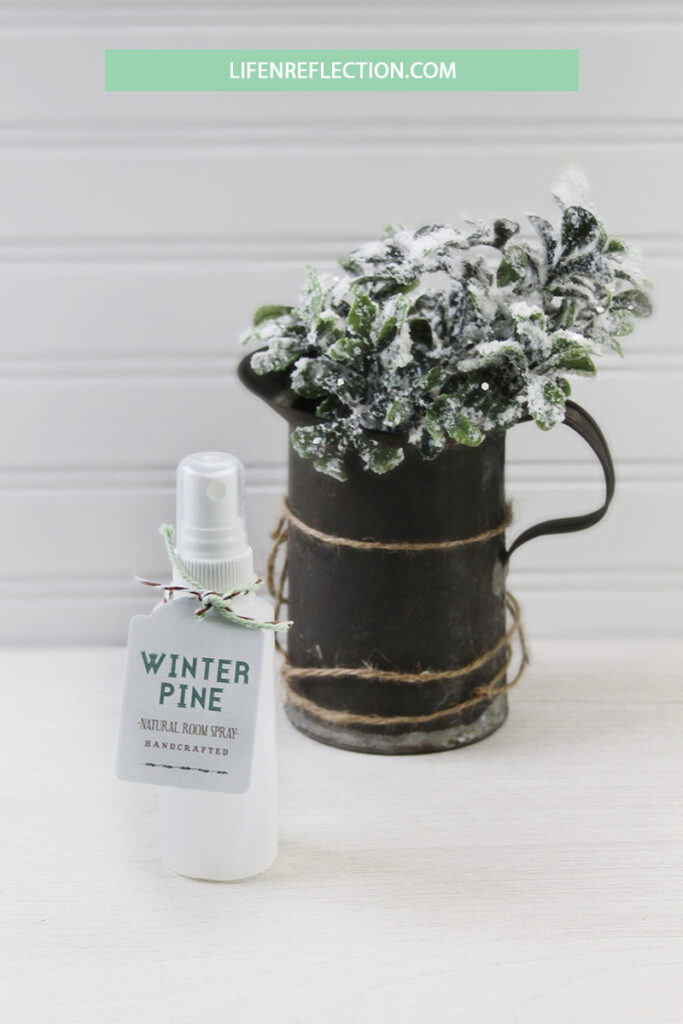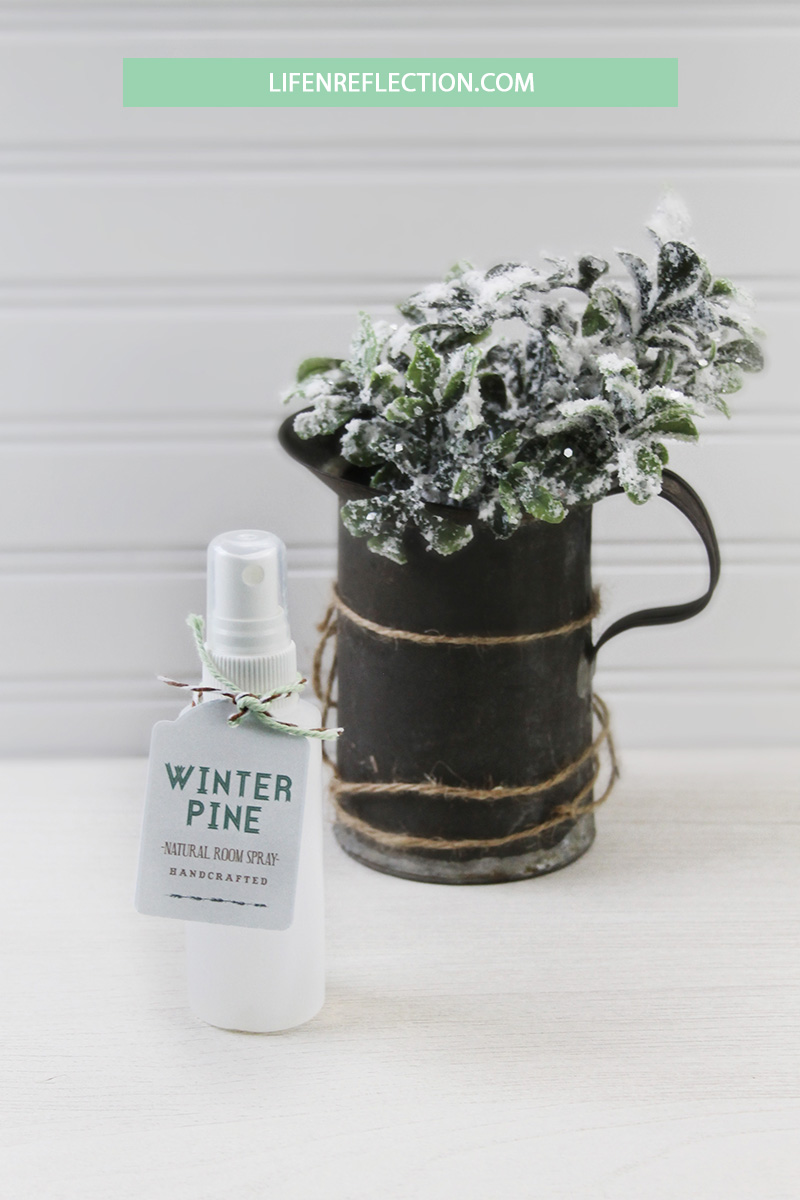 Fresh pine is synonymous with Christmas, and this natural holiday room spray can be just what you needed if you decided to go the eco-friendly option of an artificial tree. With the printable tags, you can make a bigger batch and gift them to the pine tree lovers in your life.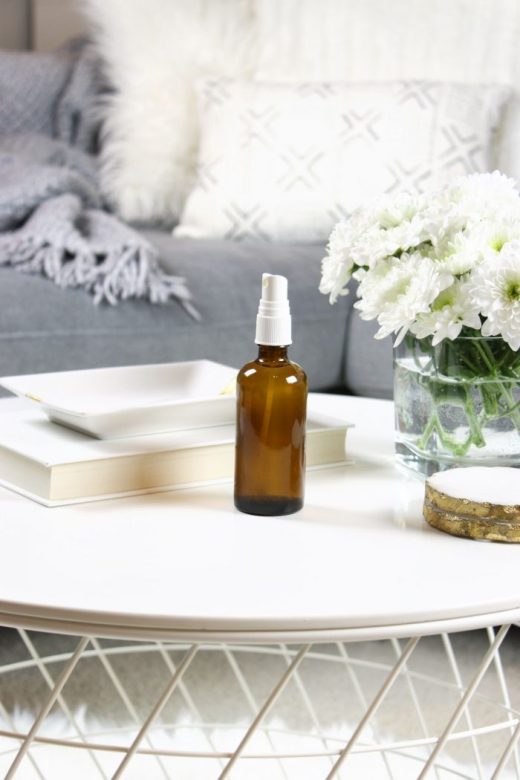 This vodka-based room spray will bring back memories of peppermint hot cacaos by the Christmas tree. A simple blend of cacao absolute oil and peppermint essential oil is all it takes.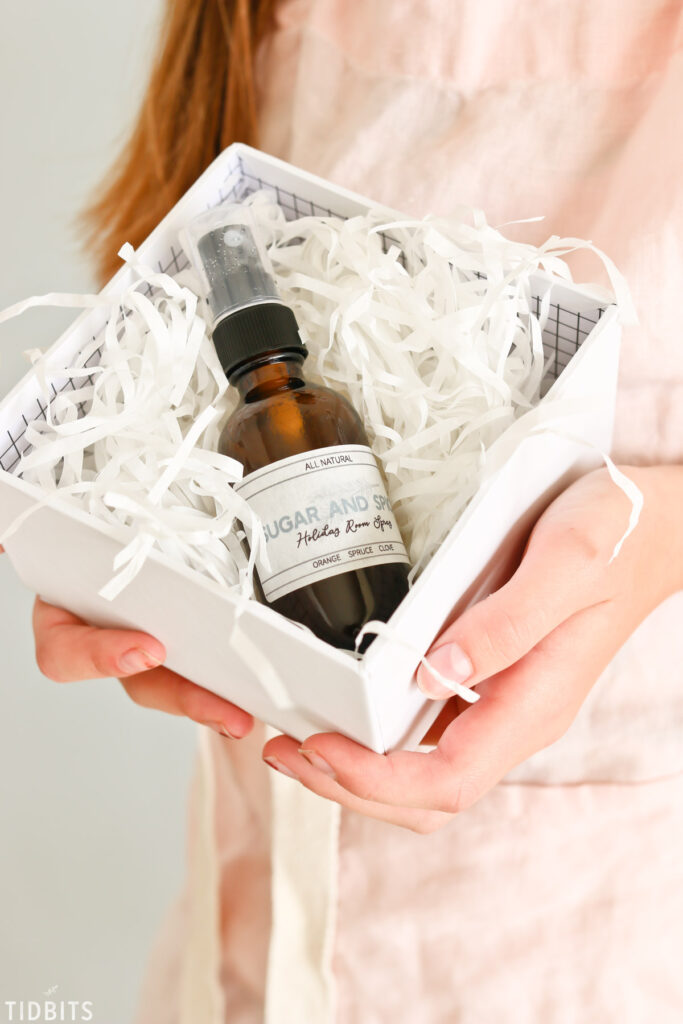 The holiday season bottled up in a lovely giftable room spray set! Winter Wonderland, Candy Cane, Sugar & Spice, and Oh Christmas Tree all sound like the perfect holiday scent.
11