I worked at American Eagle Outfitters all through high school, and if there's one thing they drilled into us (besides always upselling a pair of jeans) it was how to fold a t-shirt like a pro. It sounds like a no-brainer, but having stackable t-shirts is a must for stress-free drawers and a tidy looking closet. And while it's true that I might be a little neurotic, nothing feels better than opening a dresser drawer and seeing your tees lined up in a clean row. Even folding isn't really your thing, I promise that once you get the hang of it you'll never look back.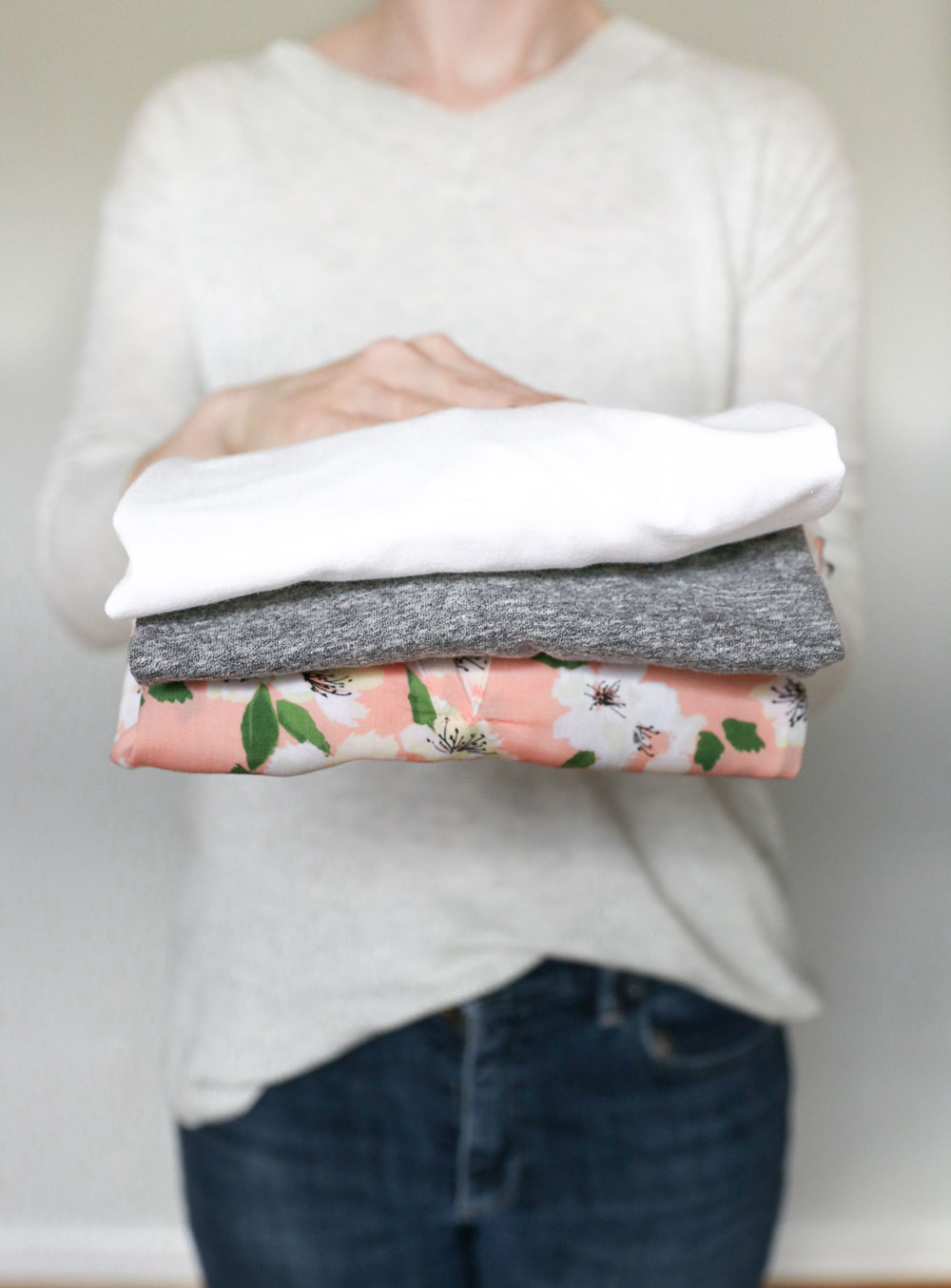 How To Fold a T-Shirt Like a Pro
Whether you're traveling and need to maximize suitcase space or simply want to be able to see all the tees in your dresser at a glance, folding your tees the right way can save your sanity. There are a ton of gimmicky "how to fold a tee shirt in 3 seconds" tutorials floating around. But as someone who actually folded tee shirts for a living, I prefer the old fashioned way. Plus, unlike other methods, this version makes it easy to fold all sorts of shirts so that they take up the same amount of space and stack neatly.
How to fold a tee shirt
1. Lay the shirt face down on a sturdy surface and use your hands to smooth out the wrinkles as best you can.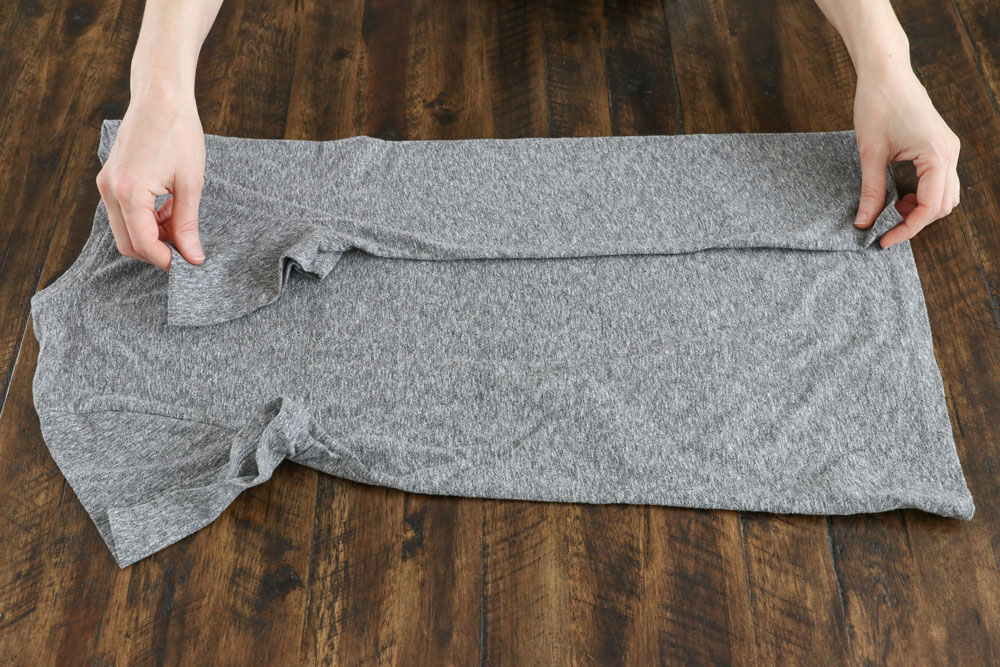 2. Next you'll want to fold the shirt into thirds lengthwise: starting with the left side, fold it over the center and smooth it down. Pick up the left sleeve and fold it back over the center (this is only really required if you're folding a long sleeve t-shirt).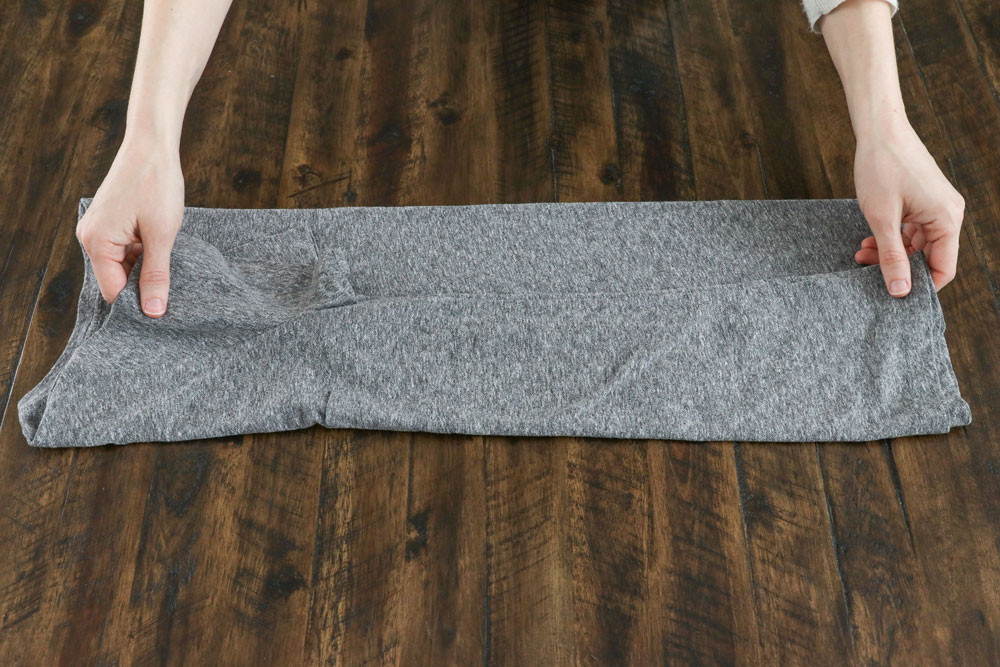 3. Now do the same with the right side, folding it so it slightly overlaps with the left side and forms a rectangle. Fold the right sleeve back to the center.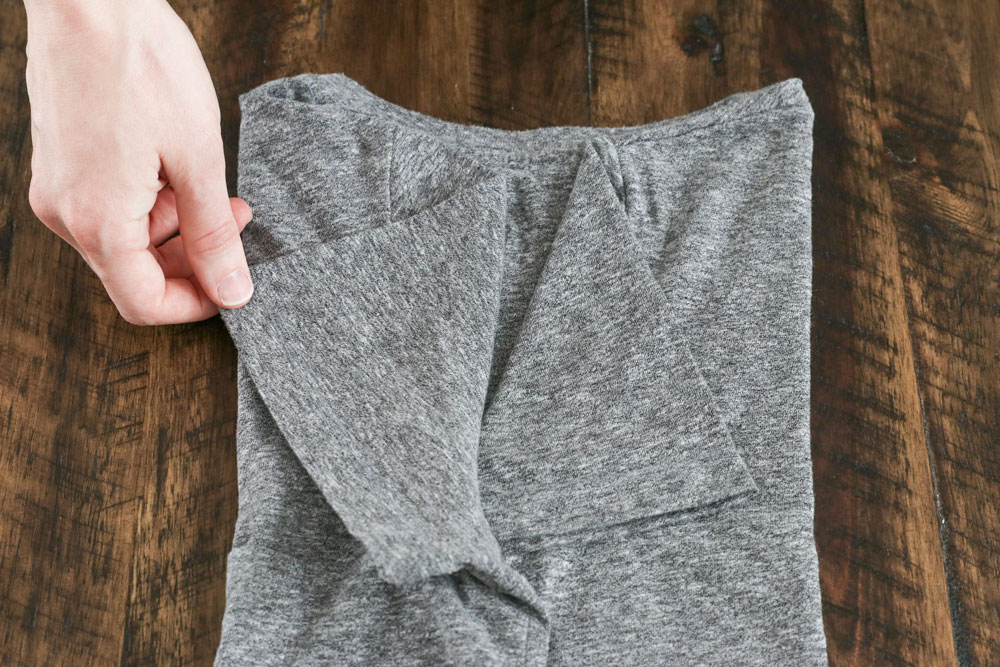 4. Lastly, fold the shirt in half, then fold it in half again so you're left with a tight rectangular package that you can stand upright in a drawer or stack on a shelf.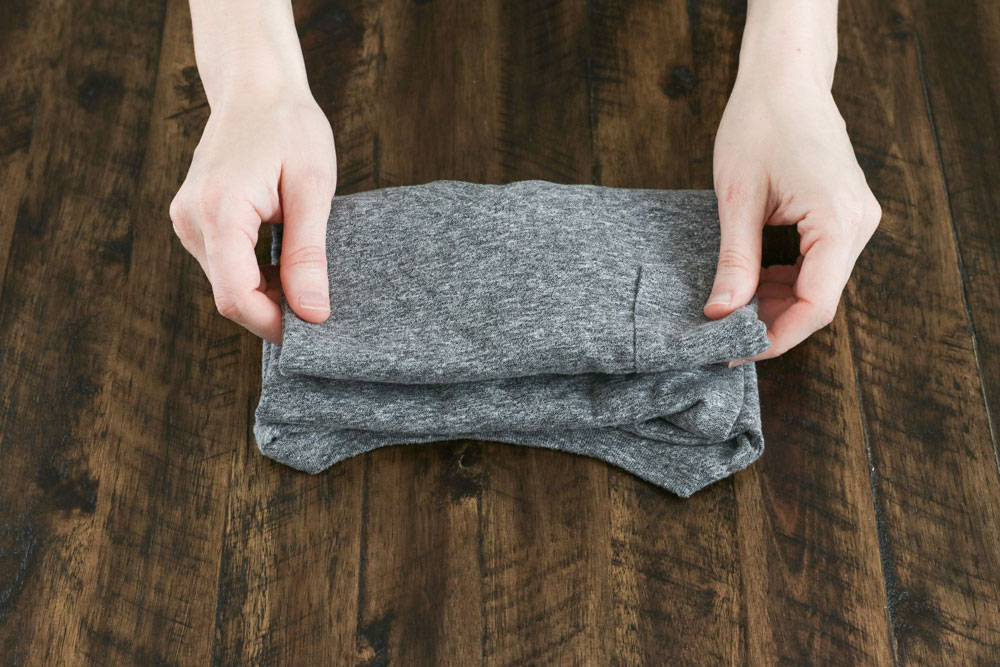 10