There are literally a million and one ways to make your home smell great. Usually I'm partial to candles because they give your home that warm and cozy glow. But as soon as fall rolls around, I'm all about the wax sachets. They're just like candles minus the open flame and they easily count as fall décor if you do 'em right. I love adding things like dried oranges, flowers and spices to my all-natural beeswax sachets because they practically just scream sweater weather. Then I place them in a sunny window and let the aroma of honey and spices fill the air. It's dreamy, to say the least.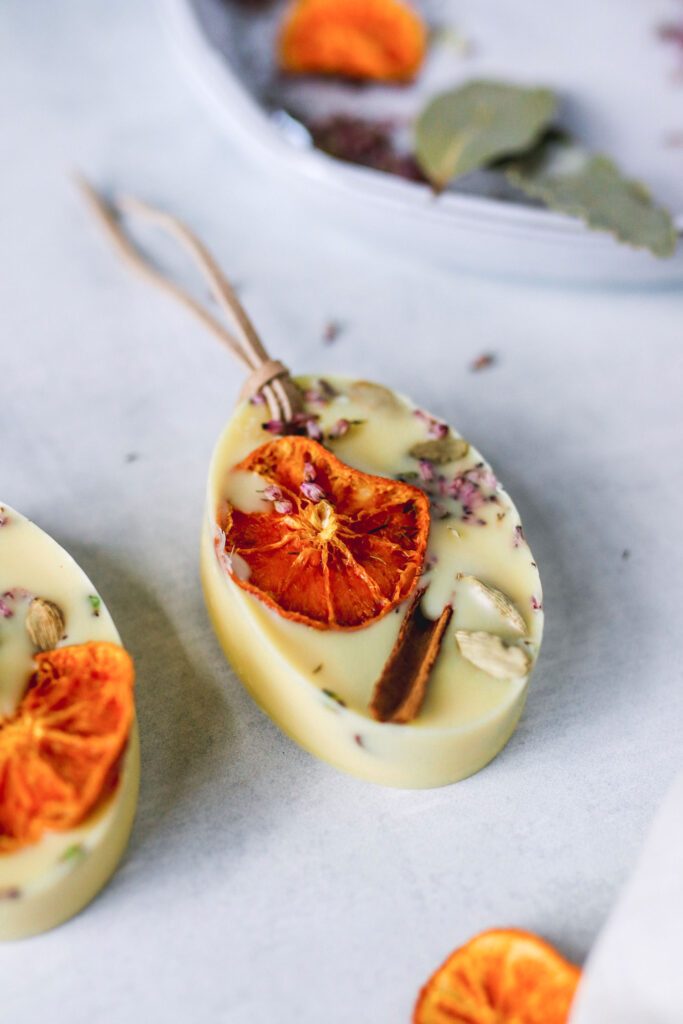 How to Make Fall Wax Sachets
Maybe it's that the heat has finally started to break and the bugs are slowly packing it in for winter, but I woke up the other morning wanting to freshen my space. And at the top of my list was making my home finally smell like fall. So I broke out the leftover spices and beeswax and got to work making a bunch of these gorgeous wax sachets.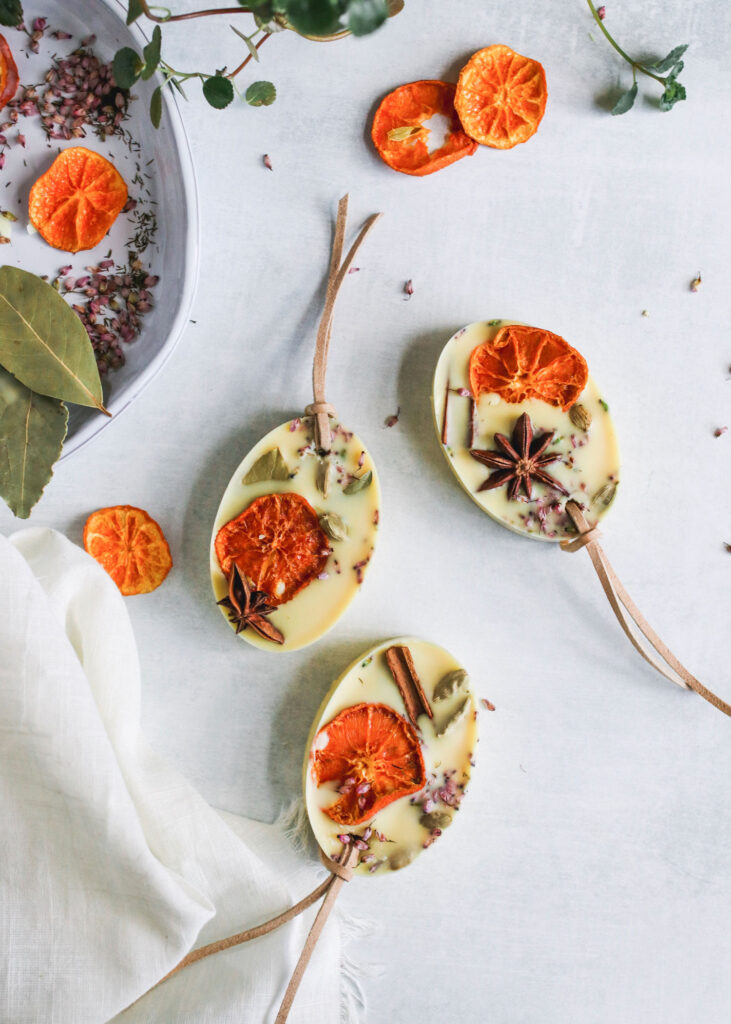 These little sachets came together in about an hour from start to finish. As is my MO, I used a lot of supplies I already had lying around, like dried flower blossoms, cinnamon sticks and star anise and a bunch of essential oils that just scream fall to me. But I also mixed things up by drying some clementine slices and purchasing beeswax to add to the already dreamy scent.
And maybe I'm biased but I just love how they turned out.
Not only do they smell di-vine, but the little leather rope gives them an upscale feel so I'm not embarrassed hanging them around the house or giving them as gifts. And speaking of gifts, these make the perfect DIY presents in a pinch. Chock them full of dried fruit, flower petals and essential oils, then pop several in a small gift box.
They'll look like you picked them up from Terrain or a fancy gift shop (for a fraction of the cost, mind you) and no one will ever be the wiser. And if you want to make them extra special, tailor them each of your recipients.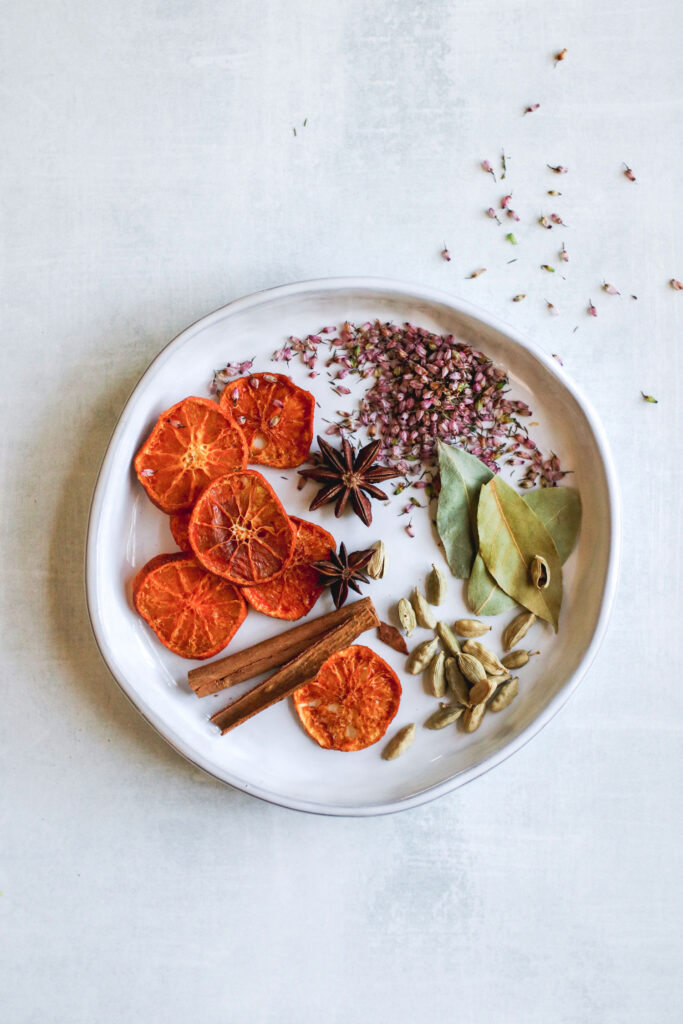 Essential oils are a great place to start because you can choose your aroma therapy benefits based on the needs of your friends and family. Stressed? I'd go with lavender. Tired all the time? Lemon and sweet orange are a good bet. Feeling under the weather? Eucalyptus should do the trick.
Otherwise, stick to the warm, seasonal oils I use in my recipe and you'll end up with the perfect cold-weather scent, that's perfect for just about everyone.
Supplies
1/2 pound beeswax
20 drops of each: cinnamon, clove and black pepper essential oils
Dried orange or clementine slices
Peppercorns
Bay leaves
Flower buds
Silicone mold
Metal nail
Leather string for hanging
Instructions
1. If drying your oranges or clementines yourself, make them ahead of time by cutting them into 1/8" slices and placing them on a parchment lined baking sheet. Bake at 200 degrees F for 3 hours, or until completely dry.
2. Melt beeswax in a double boiler, stirring often. While the wax is melting.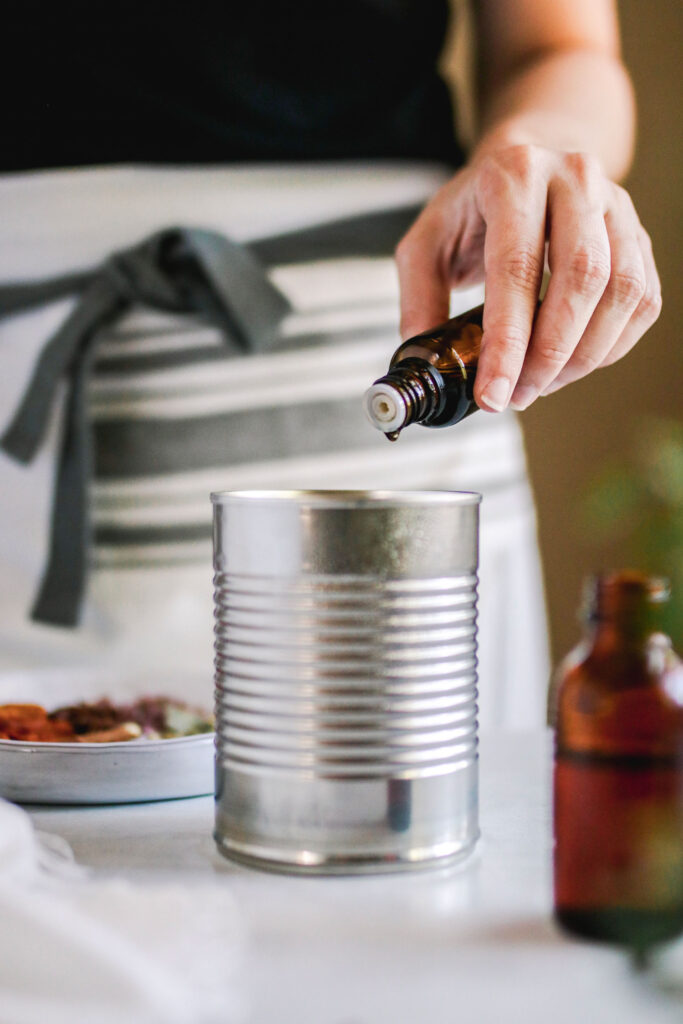 3. Add your essential oils to the melted wax and stir. Pour the wax into your silicone mold and let it sit for a minute.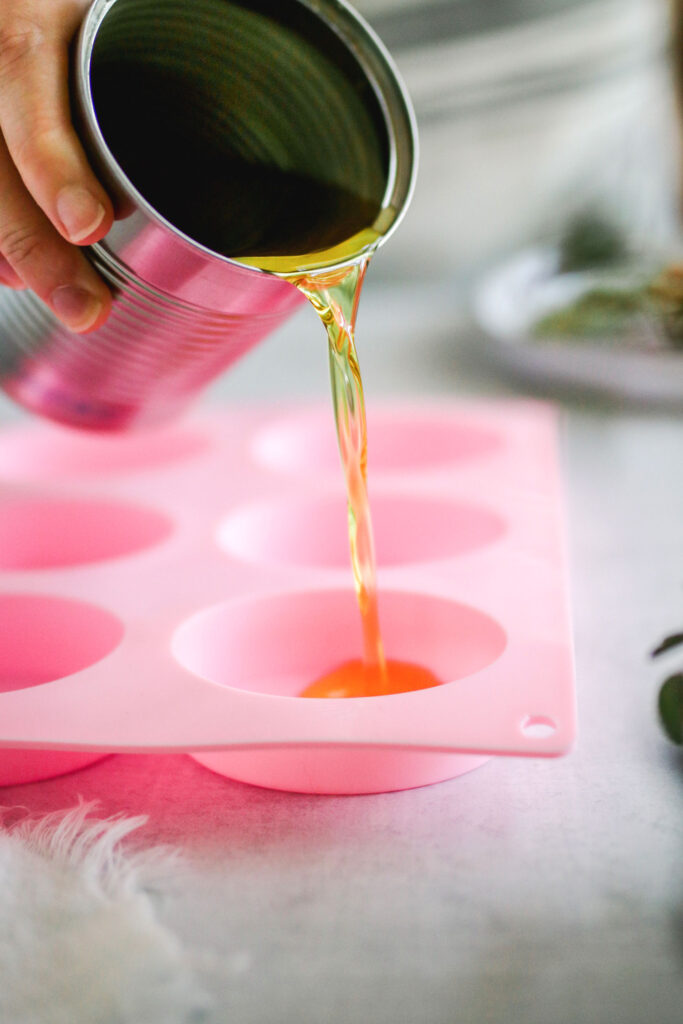 4. While the wax is still hot, press your orange slices, cinnamon sticks and flower petals into it.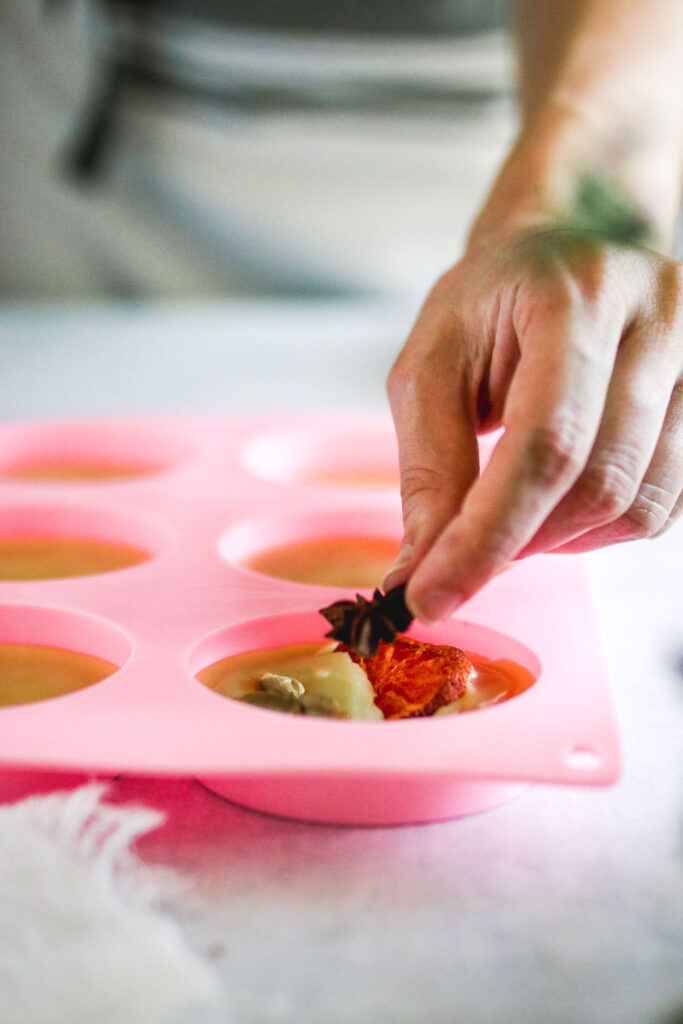 5. Once the wax has set up, but while it's still somewhat soft, use a metal nail to create a hole at the top of your sachets.
6. When your sachets have cooled completely, pop them out of the mold. Pass leather string through the hole. Then hang them around the house or wrap them up to give as gifts.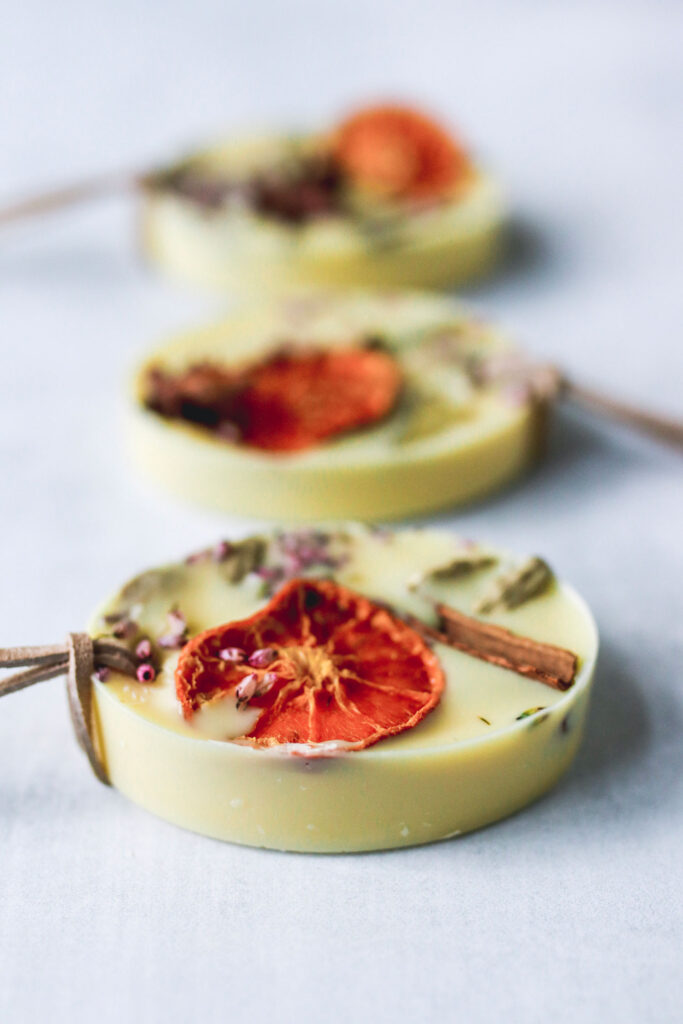 77