Is there anything that deflates quite as quickly as freshly cut flowers? While we might expect flowers from the grocery store to last a few days, at best, even flowers fresh from the garden can wilt overnight if not taken care of properly. Thankfully, with a little TLC and some homemade flower food, you can keep those blooms looking garden center fresh for weeks on end. Here are 6 secrets to keeping cut flowers fresh longer (and reviving them if they've already jumped the shark!)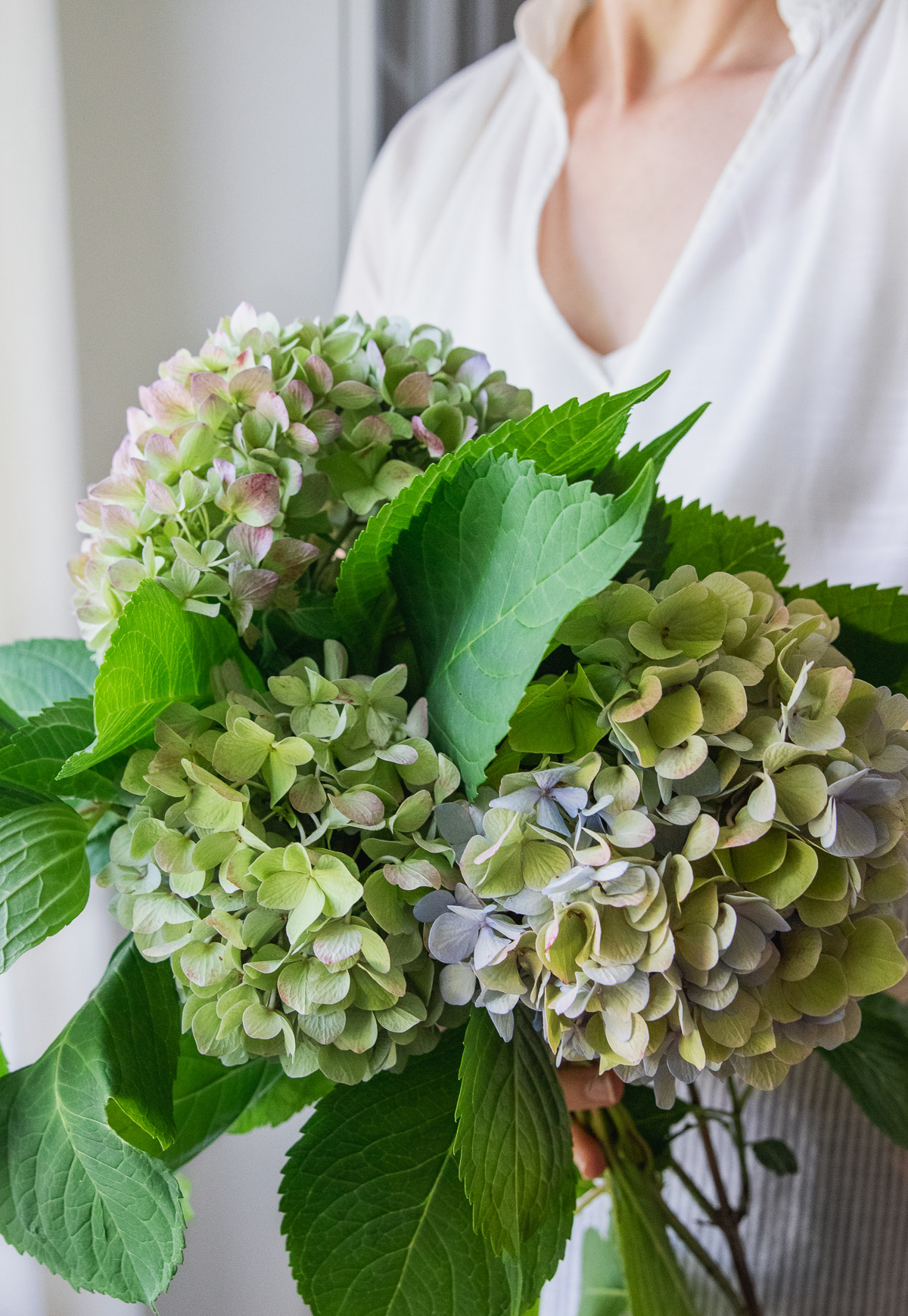 How to Keep Cut Flowers Alive Longer
There are 3 things that make cut flowers die quickly: heat, bacteria and an inability to absorb water. If you control for those three things, your blooms can last for weeks.
1. Remove leaves
Anytime leaves sit in water, you run the risk of them rotting and feeding bacterial overgrowth. So, after trimming the stems, make sure to remove any lower leaves to prevent the foliage from decaying in the water. You might also want to rinse off any dirt or debris clinging to the stems as well.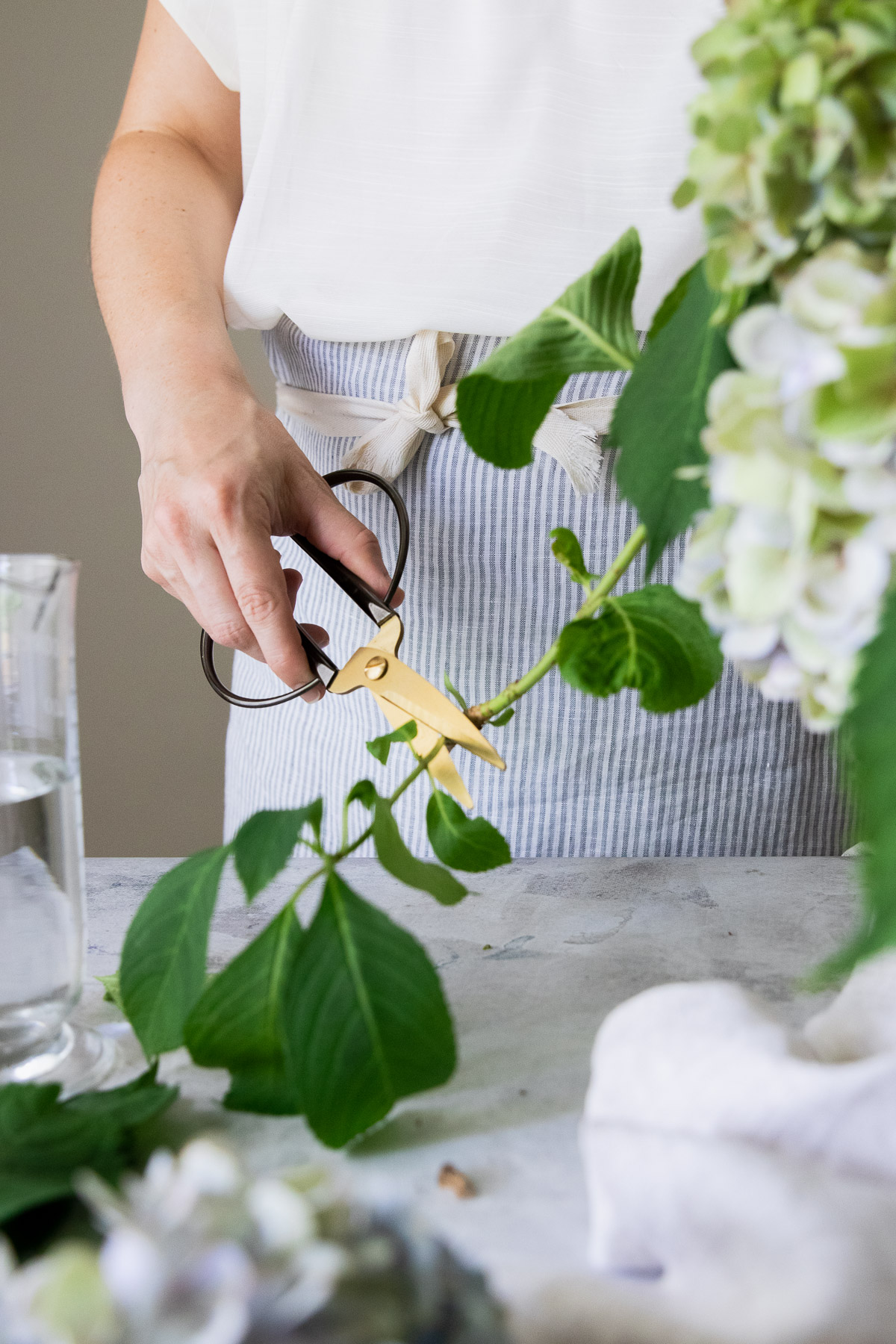 2. Cut the stems at an angle
It seems silly to worry about the stems, but cut flowers continue drawing water up through the stem until the cut dries out or hardens over, making it impossible to draw any more water. That's usually the point at which point the petals dry out and you toss the bouquet in the trash.
Whether you purchased store bought flowers or got them from your own garden, cut each stem at a 45-degree angle roughly 2 inches from the bottom before putting flowers in a vase. The angled cut increases the stem's surface area, allowing the flower to absorb more water and keep the blooms looking fresh.
3. Use a homemade flower food
You know those little plackets of flower food that come with grocery store flowers? You can actually make your own at home with a few pantry staples.
In this recipe, sugar feeds the flowers while citric acid lowers the water pH and bleach keep bacteria at bay. Since sugar feeds bacteria, you definitely don't want to make this without some form of antibacterial ingredient, like bleach or citric acid.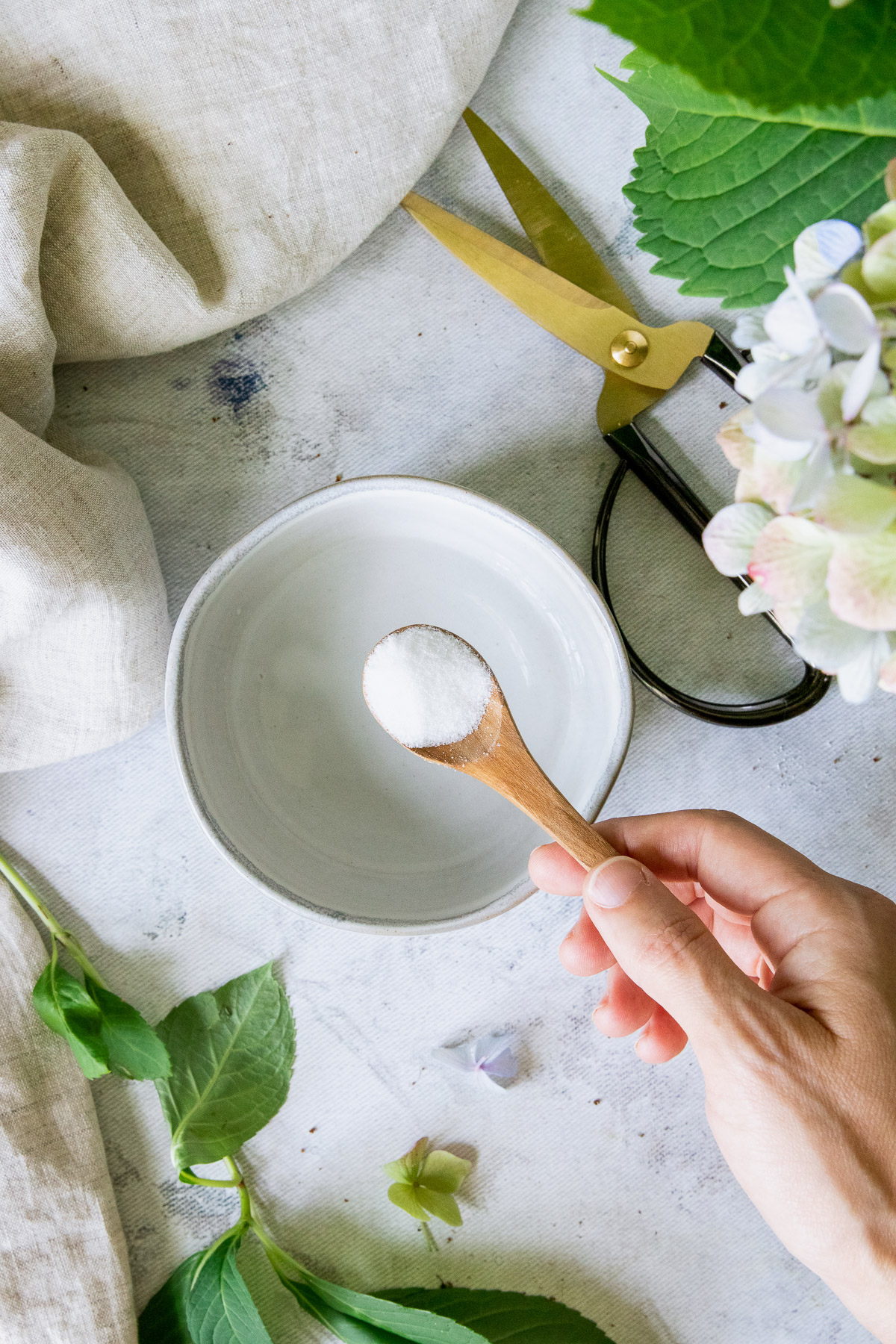 Ingredients
— 1 tablespoon white sugar
— 1 teaspoon citric acid
— 1/8 teaspoon bleach
— 4 cups lukewarm water
In a large bowl or vase, combine the water, bleach, citric acid and sugar. Stir until the sugar and citric acid is completely dissolved. Let the water cool before adding the flowers.
Replace water and add fresh flower food every 2-3 days.
4. Remove dying flowers
Always remove dying flowers as they crop up. Like with decaying leaves, dying flowers introduce bacteria to the water and make it more likely for the other flowers to start decaying as well.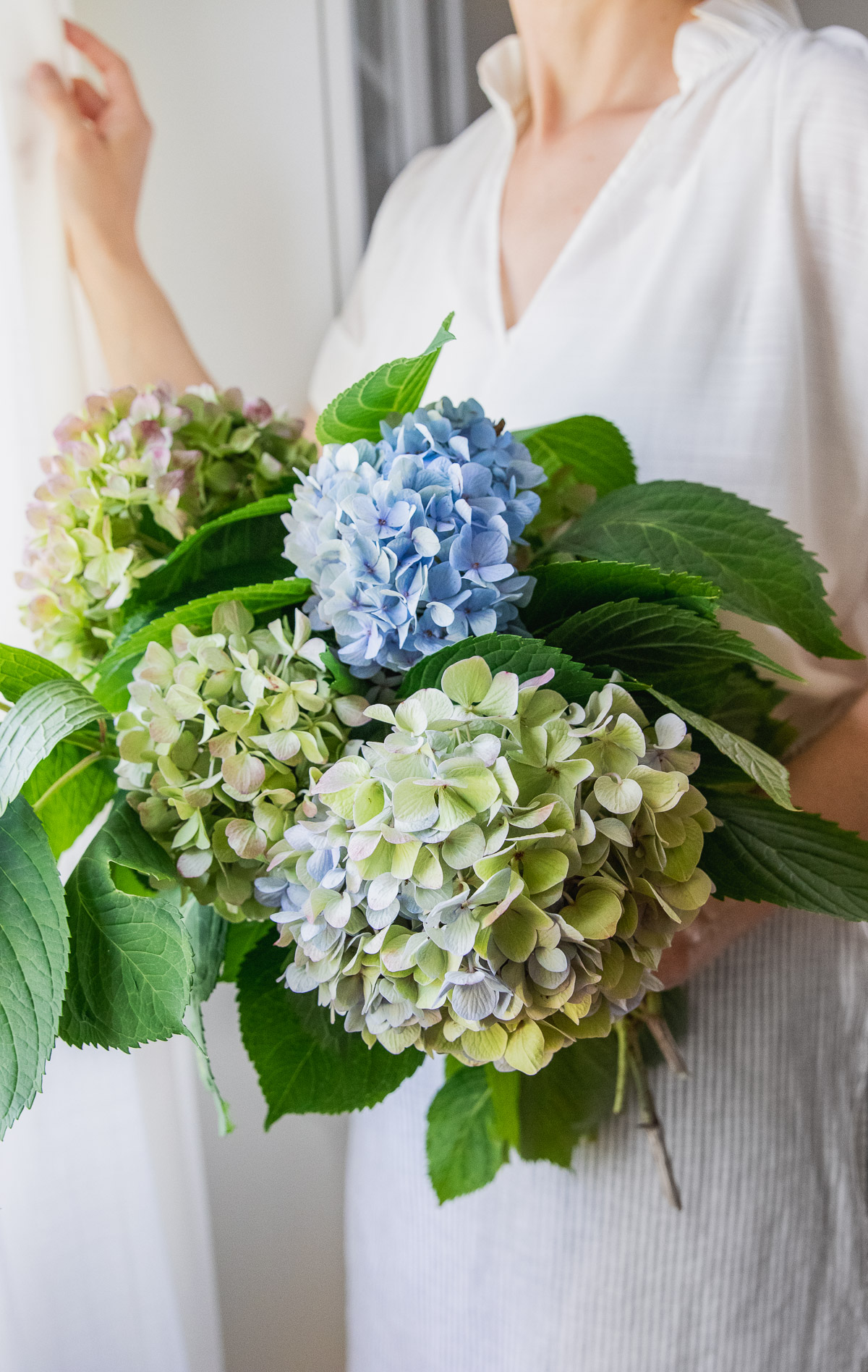 5. Avoid direct sunlight
While a little heat or sunlight is fine, too much sun can dry out your flowers and cause them to droop, wilt or rot. It's best to store flowers in a cool, shady spot, such as on the kitchen counter or dining room table. Basically, anywhere they won't receive prolonged sun exposure.
6. Keep them away from fruit
You know how storing tomatoes with bananas will cause them both to ripen faster? Well, the same goes for your flowers.
Fruit creates ethylene gas as it ripens, which in turn interferes with the ethylene production in flowers. This can dramatically shorten the life of your flowers, so make sure to place flowers away from fruit and vegetables.
How to Revive Wilted Flowers
If your flowers start to wilt ahead of their time, you can perk them up! This works best with sturdier flowers, like roses and hydrangeas, but may help extend the life of delicate flowers, too.
1. Wash the vase they were in and fill it up with lukewarm water. Place 1-2 teaspoons white sugar in the vase and stir until dissolved.
2. Fill a sink up with lukewarm water. Hold the ends under water and clip them at an angle.
3. Immediately place the fresh-cut stems in the vase.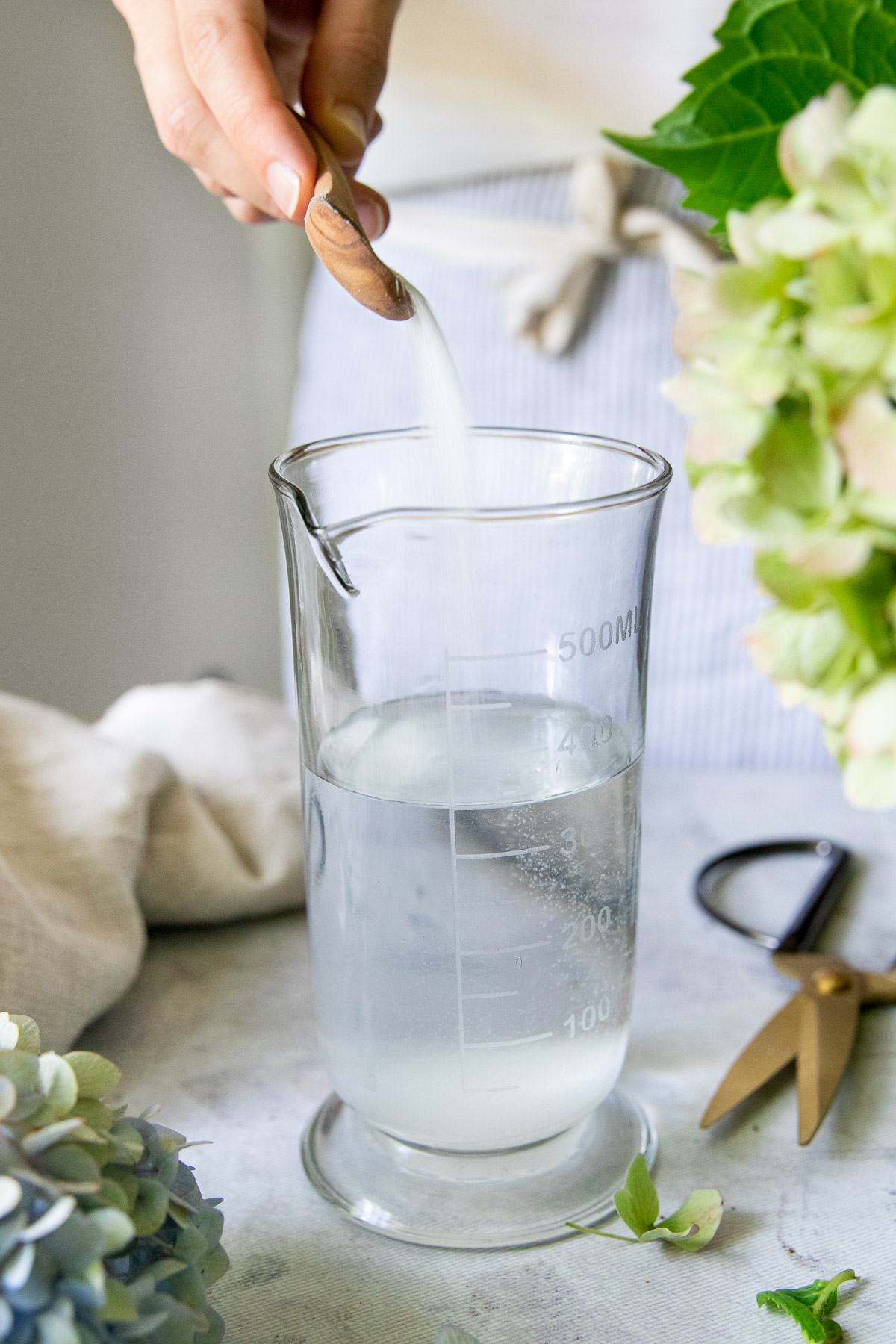 1