What is it about fall that makes us immediately want to rush out and buy all the cozy-smelling candles we can get our hands on? With scents like Snuggly Sweater, Caramel Latte, and Fireside (I kid you not, these are all candles I saw at Target the other day), candles promise us an autumnal wonderland in minutes.
But for those of us with kids (even the furry variety) burning candles isn't always the best option. Between curious hands and happy tails it's often a disaster waiting to happen. That's where gel air fresheners comes in! With just a few ingredients you can make your own cozy scent to enjoy all season long—without the risk of burning the house down.
How to Make Gel Air Fresheners with Essential Oils
The beauty of this gel air freshener is that it uses essential oils, so you can customize the scent however you like. I love fresh scents with a hint of spice, so I used sweet orange oil with a few drops of clove and cinnamon. But you can mix and match earthy oils like cedarwood, balsam fir, frankincense and eucalyptus to create the perfect fall scent. Or you can choose oils with therapeutic benefits like thieves and chamomile to give your body a boost before flu season.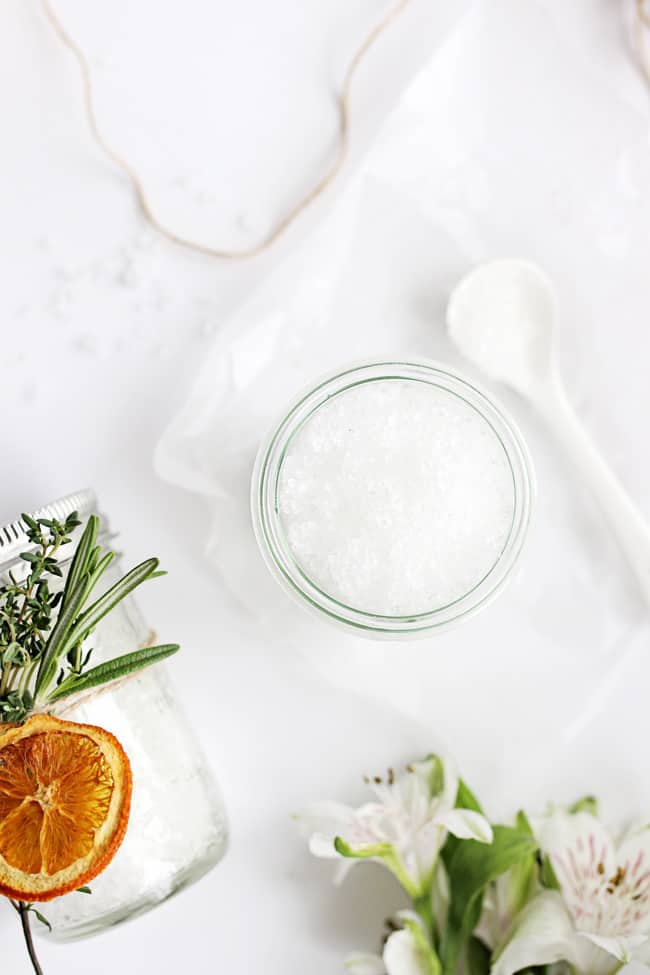 A lot of gel air fresheners use gelatin as the base, but an easier option is to use water absorbing polymer crystals. Typically used for gardening, these nontoxic crystals absorb 10x their weight in water and form a jelly-like substance to which you can add essential oils. Plus, they making DIY'ing your own air fresheners a breeze. Simply combine one tablespoon of crystals with a cup of water and let it sit for half an hour. Then just add your oils and give everything a good stir. Voila!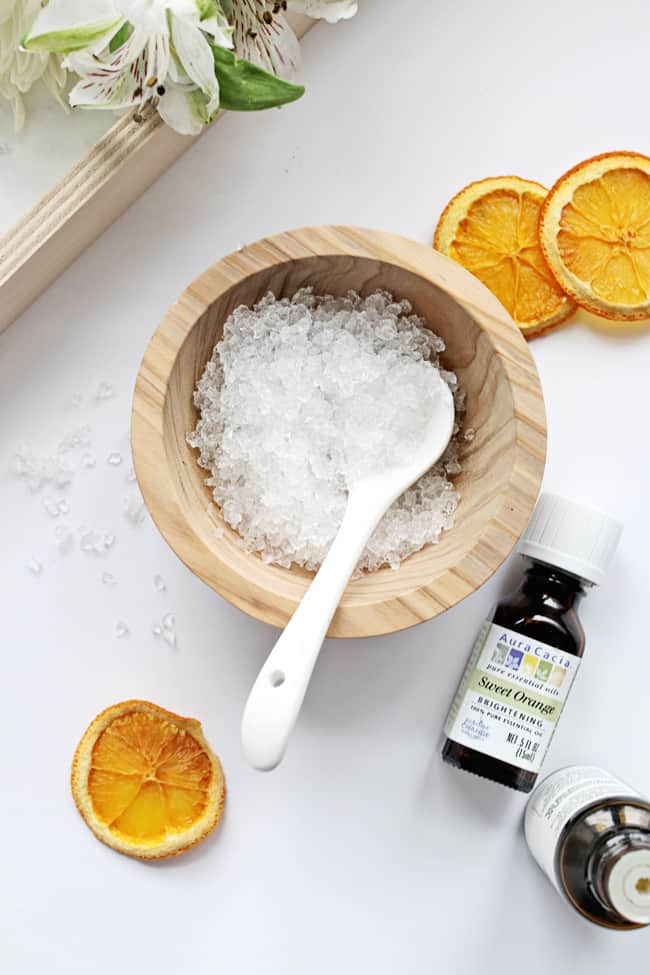 If left out in the open, the crystals retain their moisture for a couple of weeks. But if you notice the scent starting to fade, simply add a teaspoon of warm water and few drops of oil, then give it a good shake. The crystals will slowly absorb the water, and as they do, it will re-energize the fragrance.
Stash them around the house or wrap them up with twine and dried herbs and give them as gifts to friends and family. I personally love to make mine in small Weck jars and then tie them with kitchen string and a couple dried orange slices for added festive flair. But they're not just relegated to the holidays. Use different oils and you can give them out on birthdays, Mother's Day, you name it,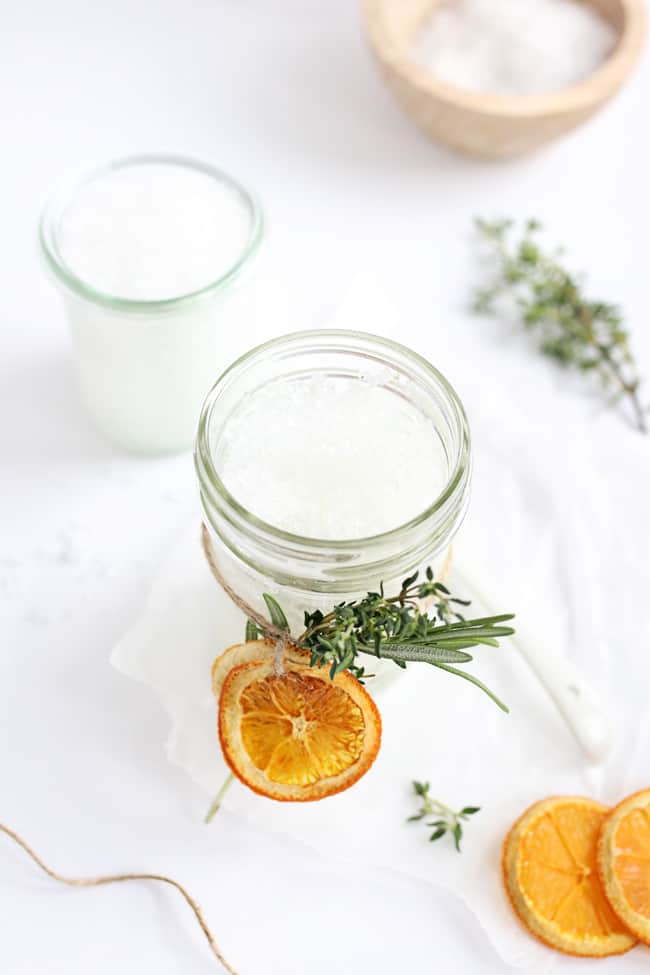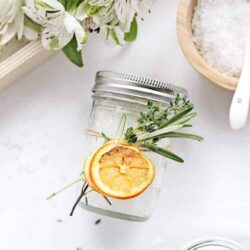 Orange Spice Gel Air Freshener
This essential oil gel air freshener uses a surprising ingredient to help freshen your house for weeks. You'll want to make one for every room!
Instructions
In a small bowl, combine water absorbing crystals with water. Stir the crystals to keep them from the sticking together, then let sit for 30 minutes.

Add essential oils and stir again. Transfer to a jar.

Place around the house or tie with twine, herbs and dried fruit and give as gifts.
Notes
If the scent begins to fade, add more essential oils and give the mixture a stir.
Over time, the water may begin to evaporate as well. Simply add water 1 teaspoon at a time to rehydrate the crystals. 
After a few months, toss out the crystals and make a fresh batch. 
1