Homemade mango-kiwi fruit rolls are perfect for packed lunches, road trip treats, or as a quick snack on your way back from the gym. Fresh fruit and a bit of patience are just about the only things you need to make these healthy snacks.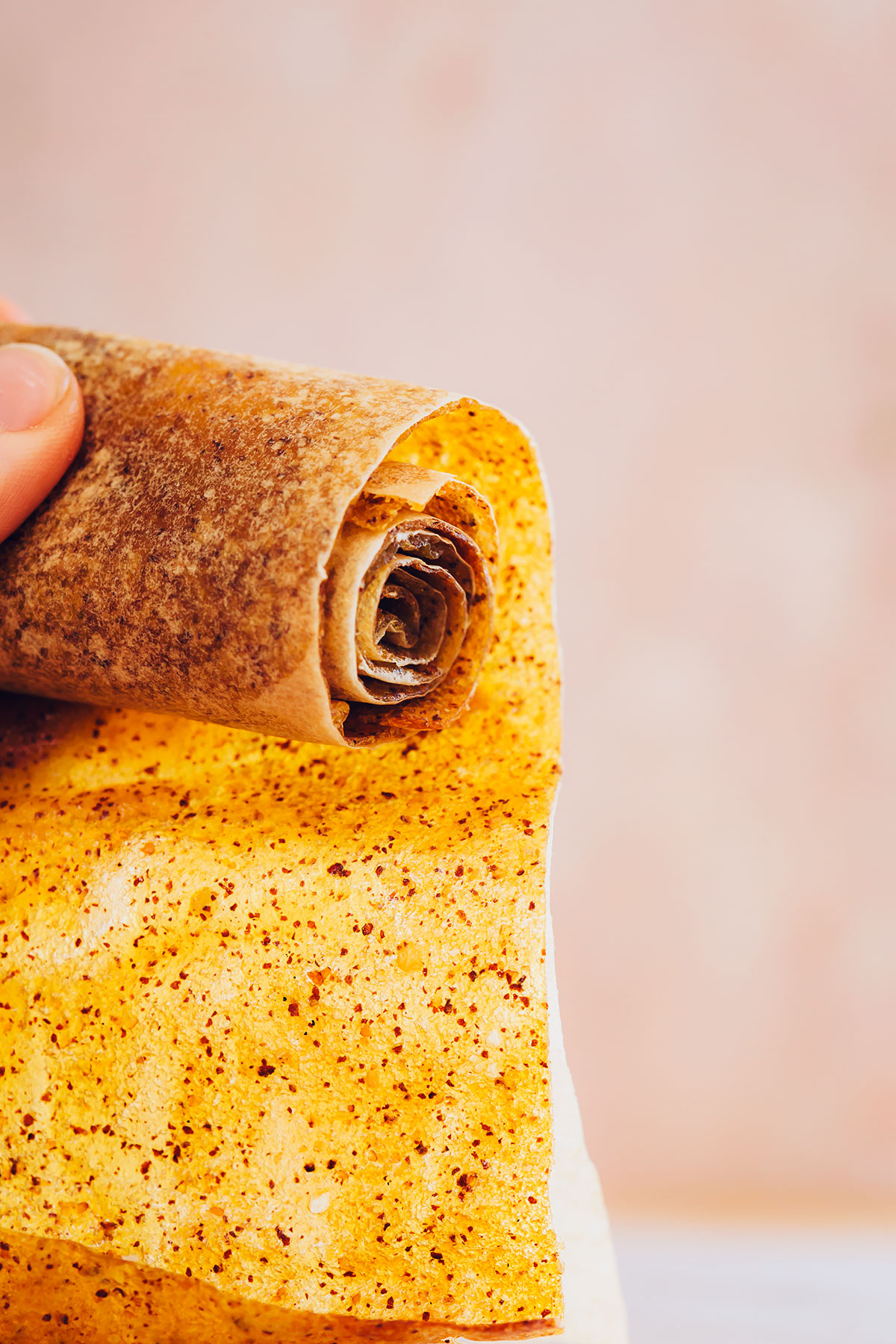 I decided to use sweet, seasonal mangoes and a little kiwi for this recipe, but just about any fruit works well. If you decide to use fruit with seeds (think strawberries, raspberries, etc.), I would definitely use a fine mesh strainer to separate the seeds from the fruit after you puree it.
If you use fruit with a thin skin (peaches, apricots, etc.), peel it before pureeing it. The key to this recipe is ripe fruit, but if your fruit isn't as sweet as it could be, consider adding a little more than 1 teaspoon of sugar to the mix.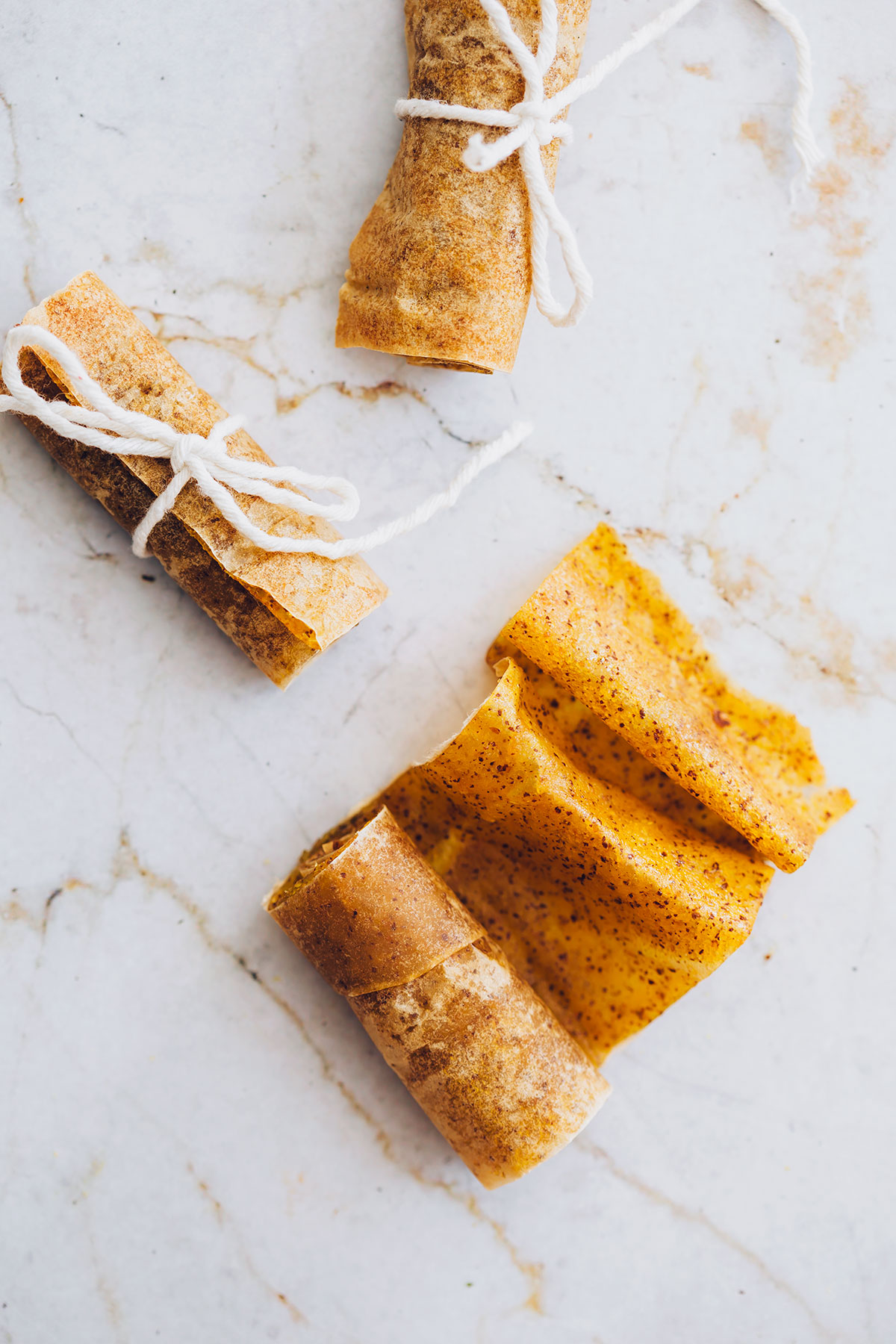 How do homemade mango-kiwi fruit rolls compare to the packaged ones you pick up at the store? They're better, in my opinion! How could they not be? You won't find any artificial colors added to them, there's practically no extra sugar included, and you won't find any weird ingredients in them, either.
Keep these fruit rolls in a storage container with a lid. They should keep for several days…but they probably won't last that long!

Mango-kiwi homemade fruit rolls
2 cups diced mango (2 large mangoes)
1 kiwi, diced
1 teaspoon sugar
1 teaspoon lemon juice
waxed paper
Preheat your oven to its lowest setting (my setting was 170 degrees F.). Line a baking sheet with a Silpat or silicone baking mat.
Puree the mango and kiwi using a blender or food processor.
Add the fruit mixture to a sauté pan over medium heat. Add the sugar and lemon juice and cook for 8-10 minutes, stirring occasionally, until the mixture thickens a bit. Remove it from the heat and pour it over the baking mat.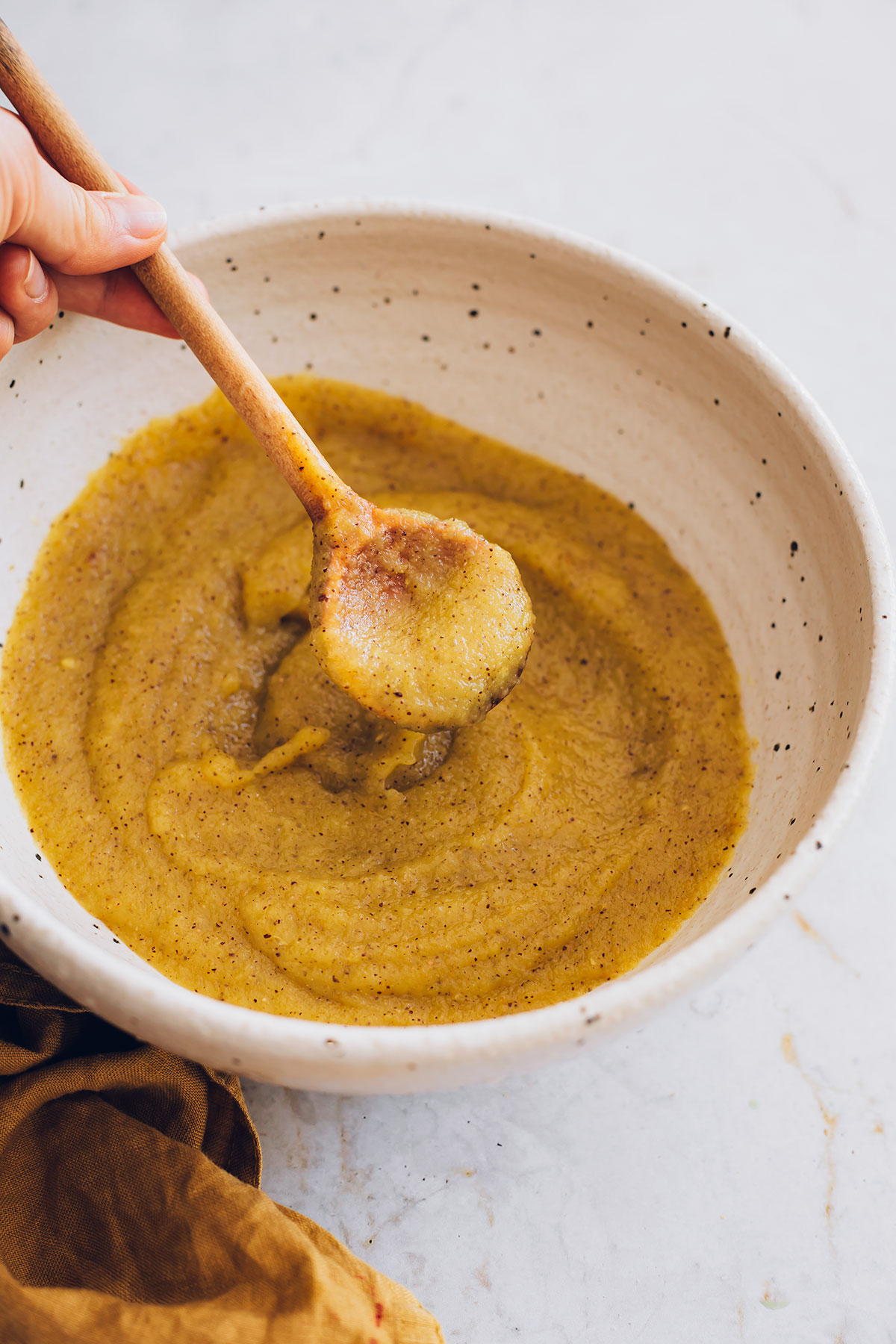 Use an offset spatula (the kind used for frosting cakes) to spread the fruit mixture as evenly as possible over the baking mat, to about 1/4-inch-thick.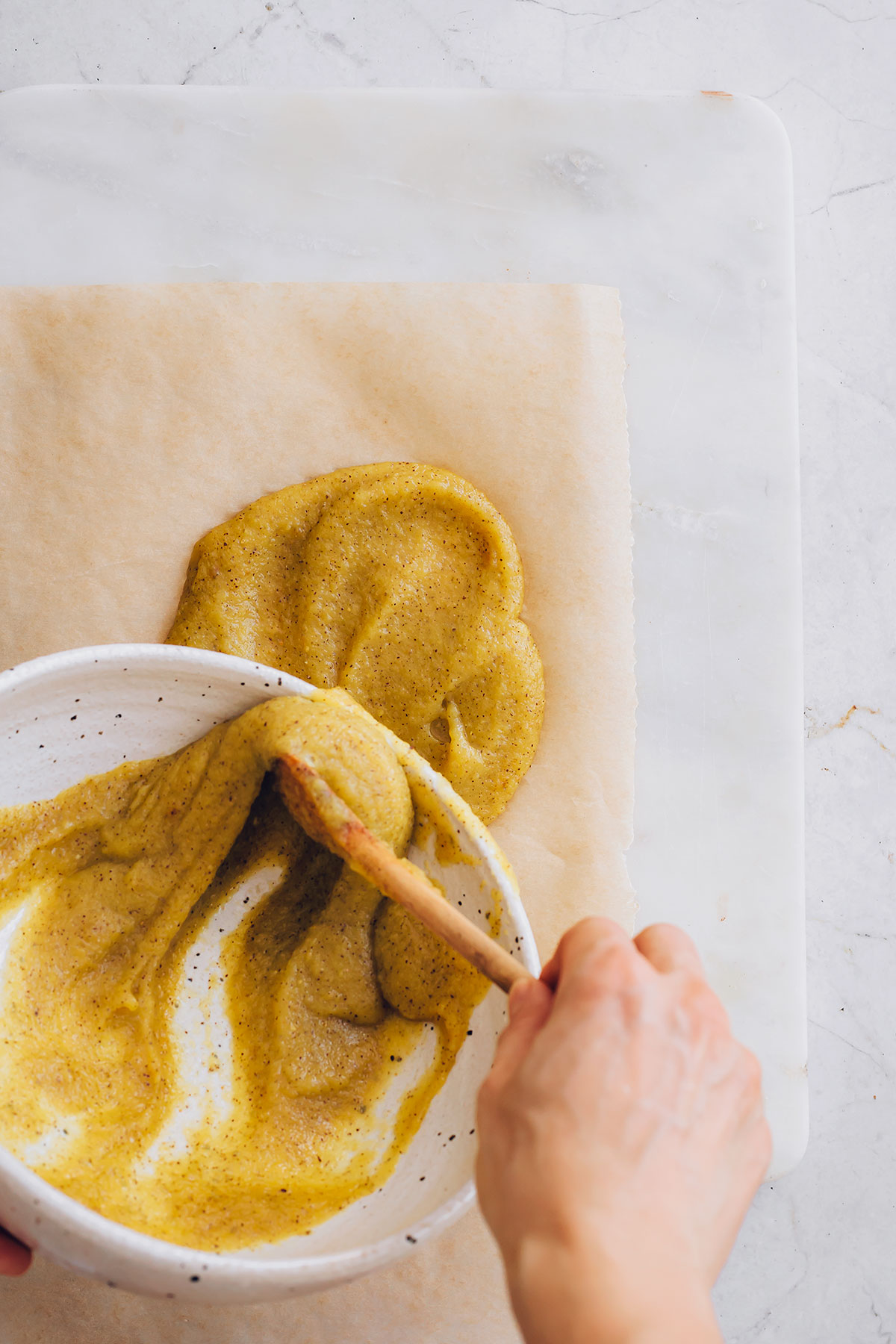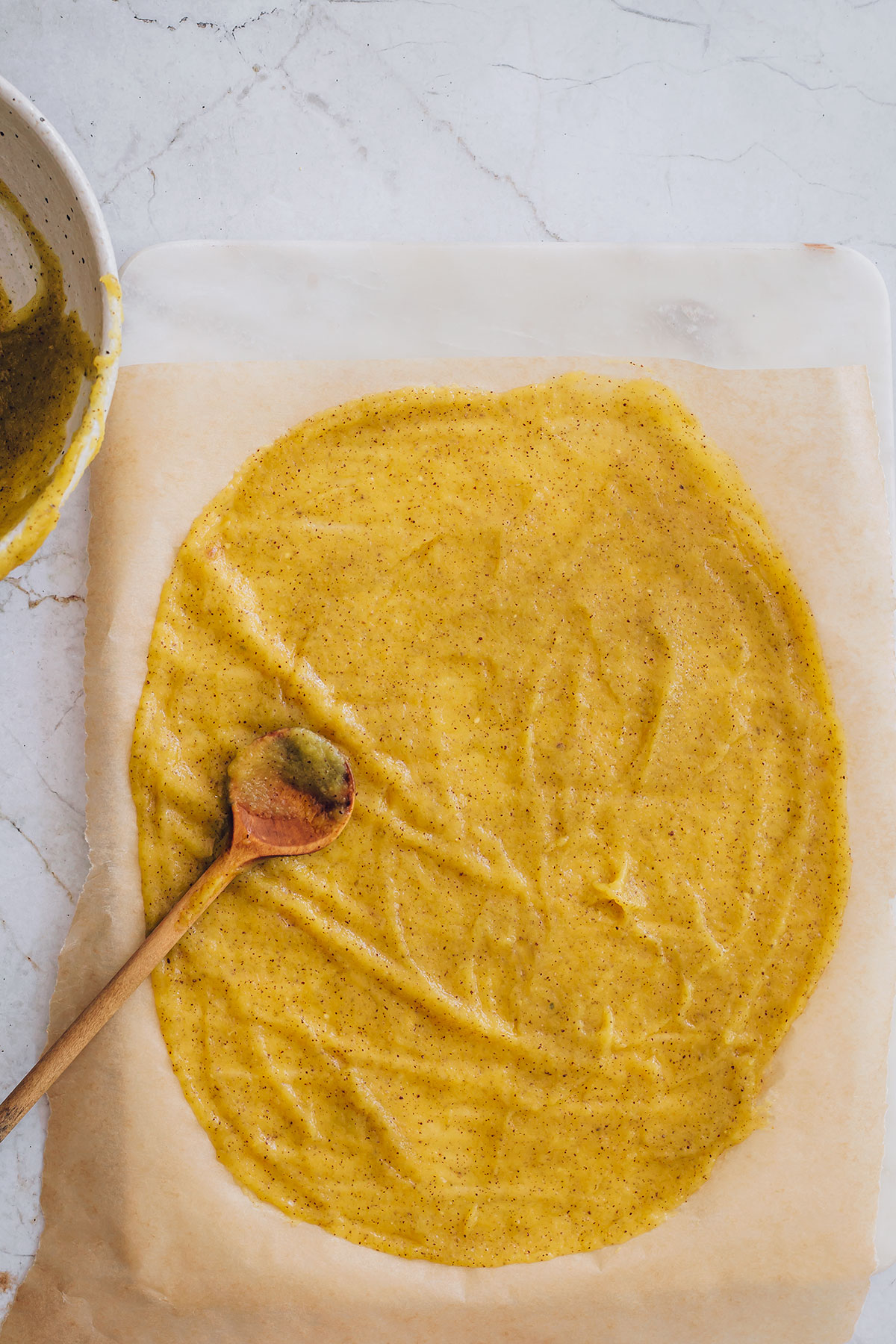 Bake for about 4 hours, or until the fruit spread is tacky to the touch. Cool the dried fruit slightly, then place it on a piece of equally sized waxed paper.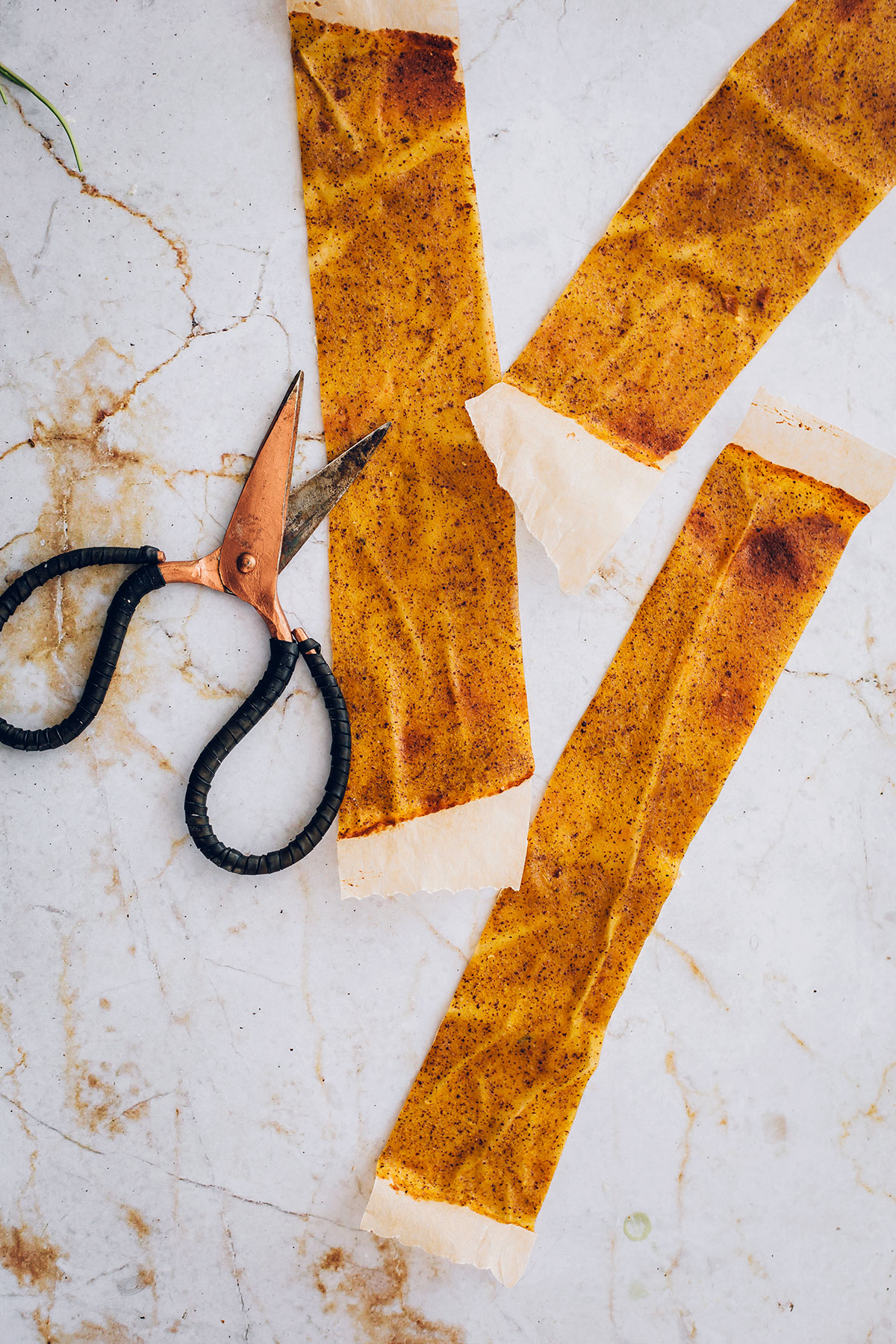 Use kitchen scissors to trim the edges (the thin edges harden and become brittle). Start from the short end of the rectangle and cut the dried fruit into long, 3-inch strips.
Roll up the fruit with the waxed paper as backing, and secure with kitchen string.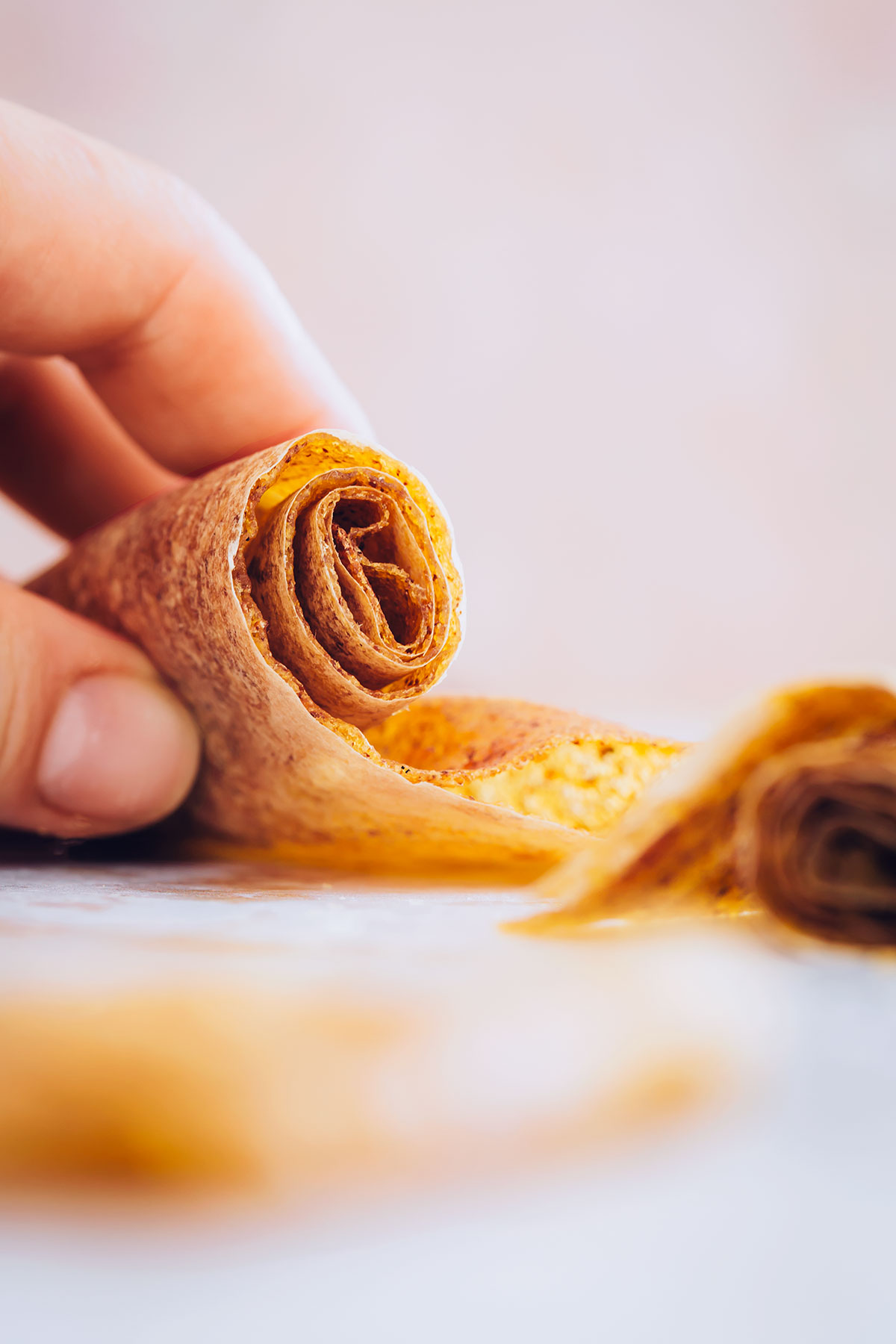 0