Herbs are one of those things I love to buy from the grocery store but never actually use. At least not before they turn into brown, moldy tumbleweeds. Either I only use a tiny bit at a time, or I forget about them until it's way too late. So I decided long ago it's best if I just grow my own.
Not only are freshly-grown herbs a healthy addition to home cooked meals, but they also double as décor when tucked into jars and placed on windowsills or sunny shelves. Any kind of pot will do when it comes to herb gardening, but mason jars are easy to find and nice to look at. And since you can actually see when the soil's dry you don't have to worry about your brown thumb getting the best of you.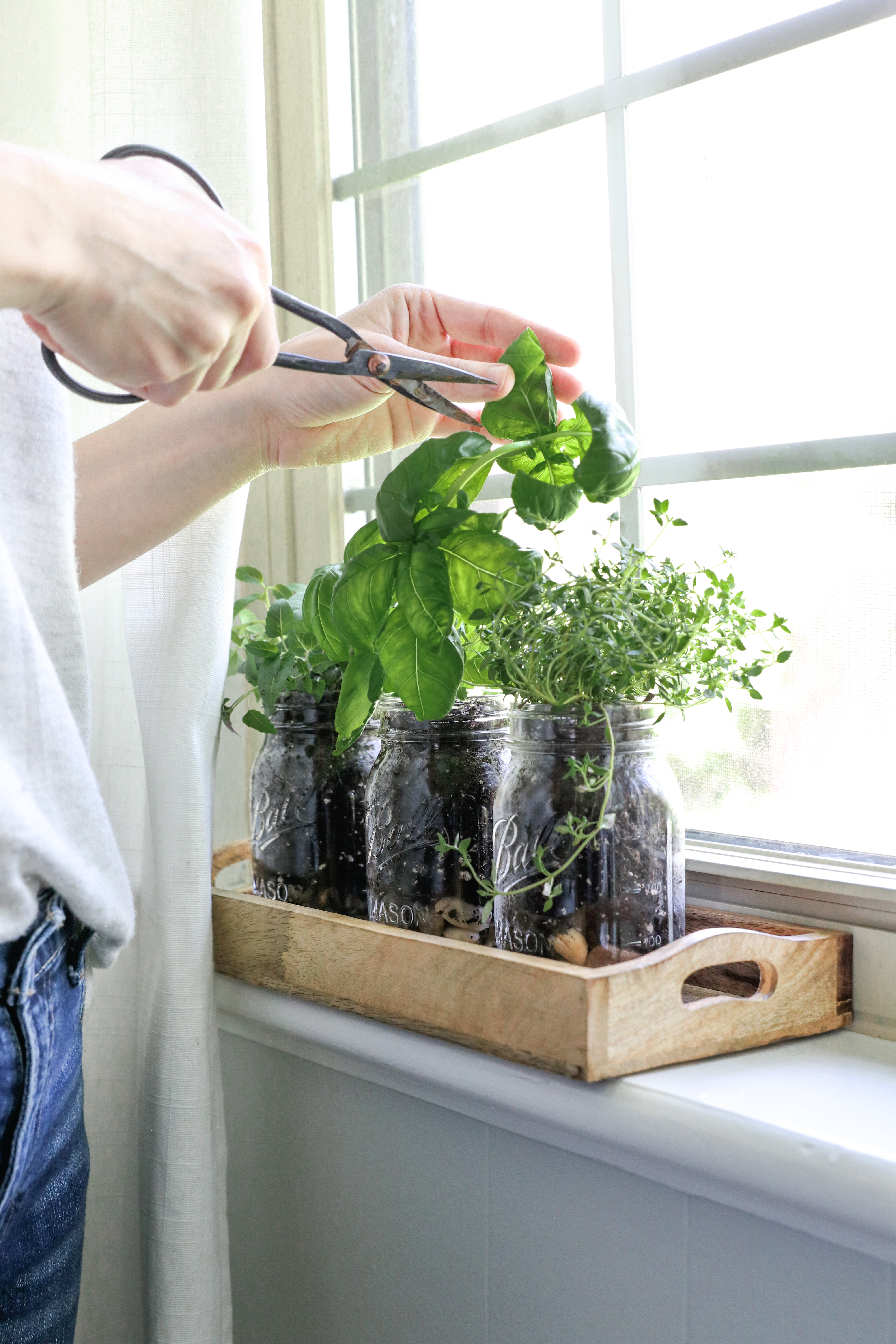 How to Make a Mason Jar Herb Garden
You don't need lots of yard space or a south-facing patio in order to successfully grow herbs–those babies were practically made for a sunny windowsill. Just gather together some old mason jars and a bag of potting soil.
Since mason jars don't have great drainage, I also recommend picking up some small stones to give your plants some lift. And lastly, pick out your herbs (either seeds or pre-started seedlings will do). Things like basil, thyme and mint are easy to care for and sure to get a lot of usage, but any herbs will work.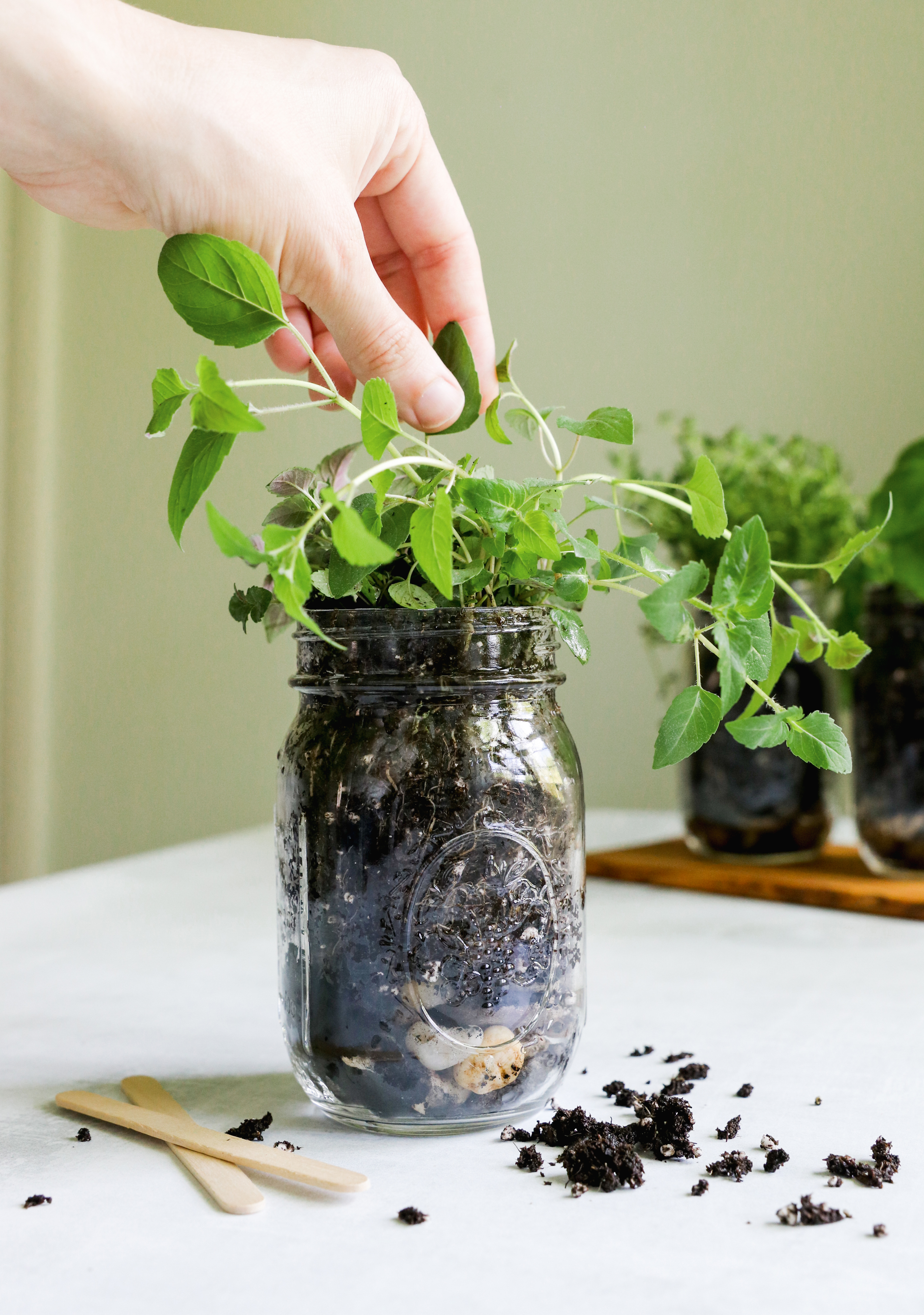 The key to a mason jar herb garden is to not over-water (the stones will help with this) and to refresh the soil every year or so. And once your plants outgrow their jars, transplant them to larger jars or even small pots, to keep them happy and green.
Supplies
Small stones (I got mine from the dollar store)
Herbs (either seeds or pre-grown seedlings)
Potting soil
Activated charcoal
Popsicle sticks to label your plants
Instructions
1. Place a 1-inch layer of stones in the bottom of the mason jar.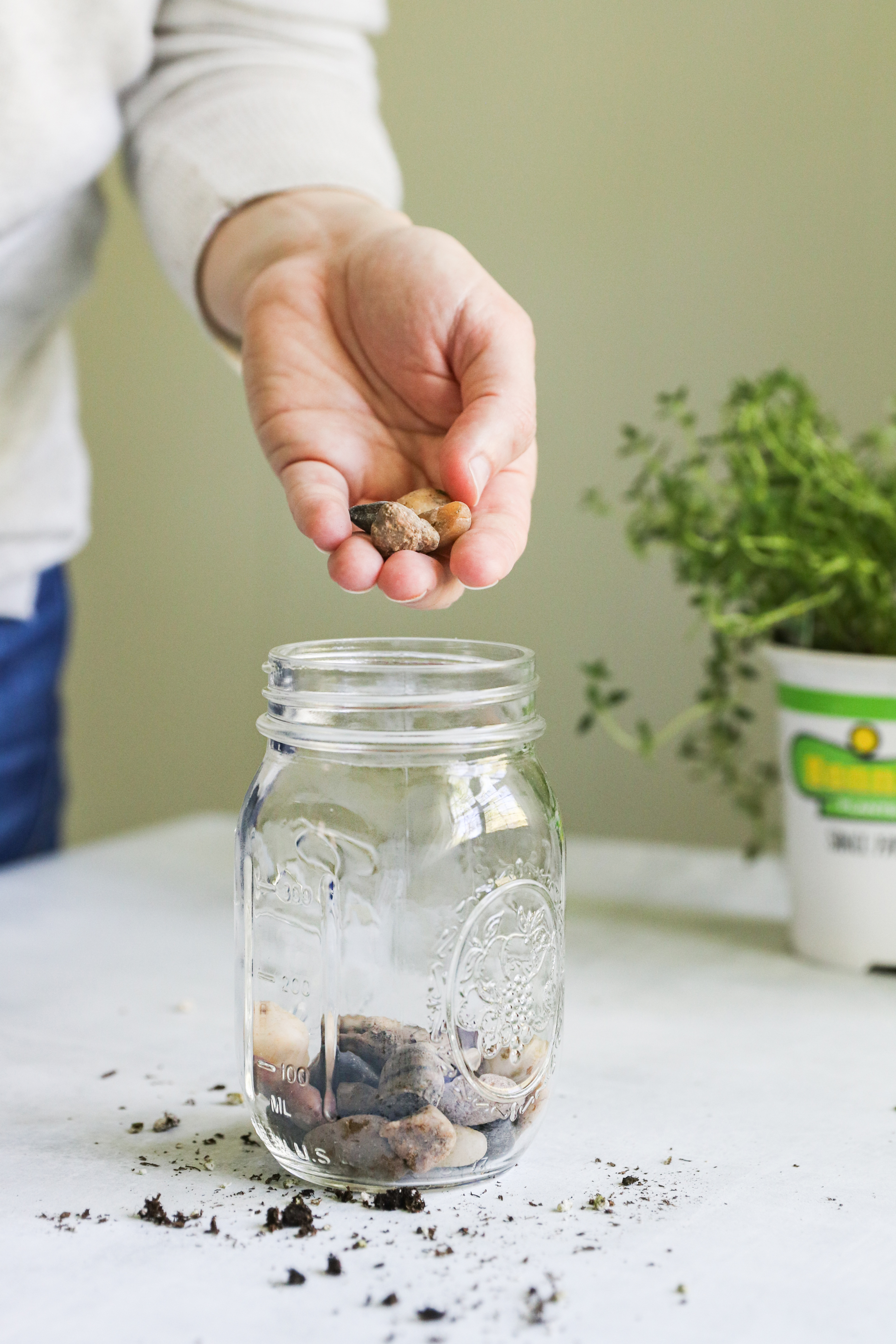 2. Add a thin layer of activated charcoal on top of the stones.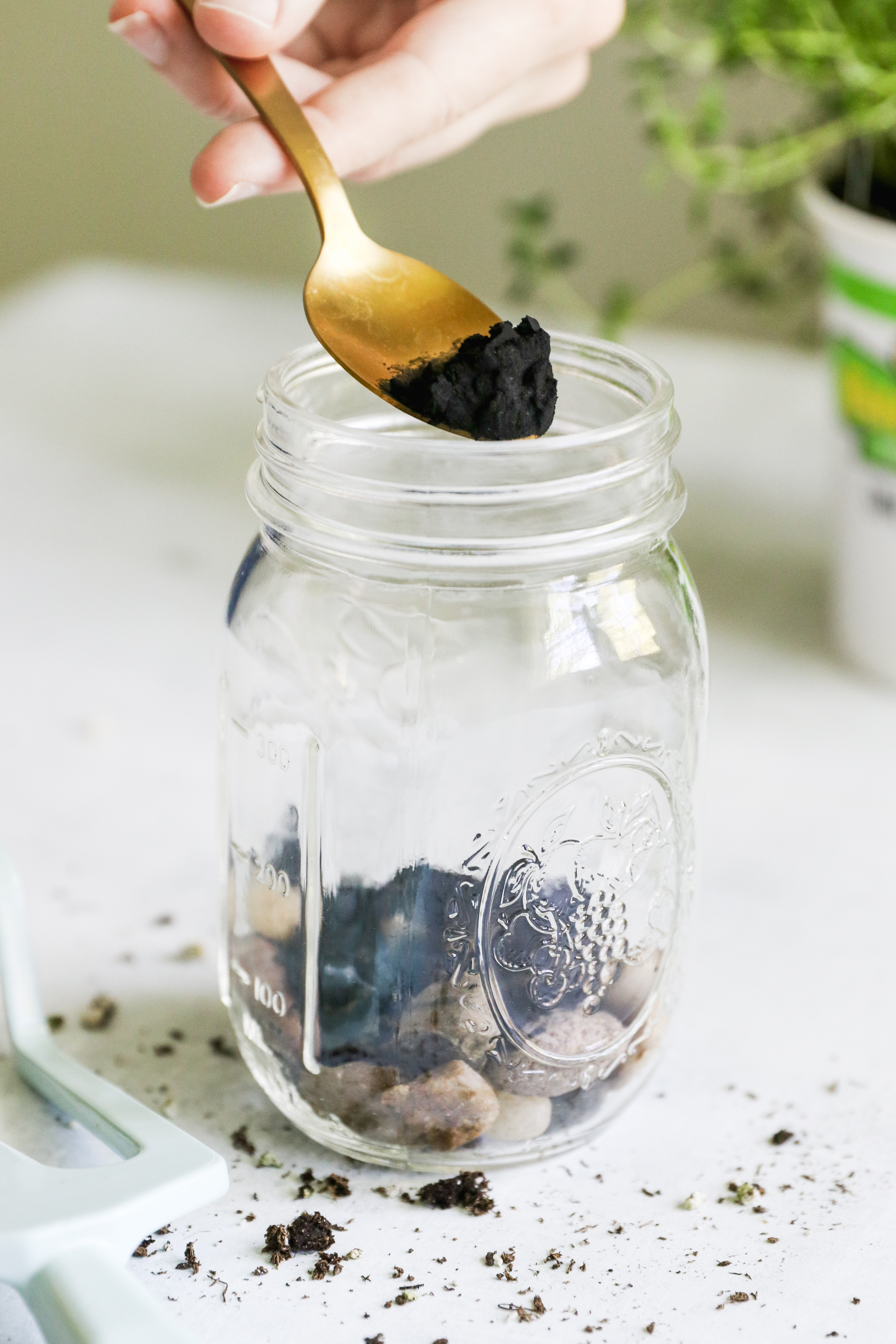 3. If planting seedlings, fill part way with potting mix. Then add your seedling and fill in around it with more soil.
If planting seeds, fill to 1/2-inch below the edge of the jar. Place 3 to 4 seeds in the center and press into the soil slightly. Cover with a shallow dusting of soil. Water so soil is damp but not waterlogged.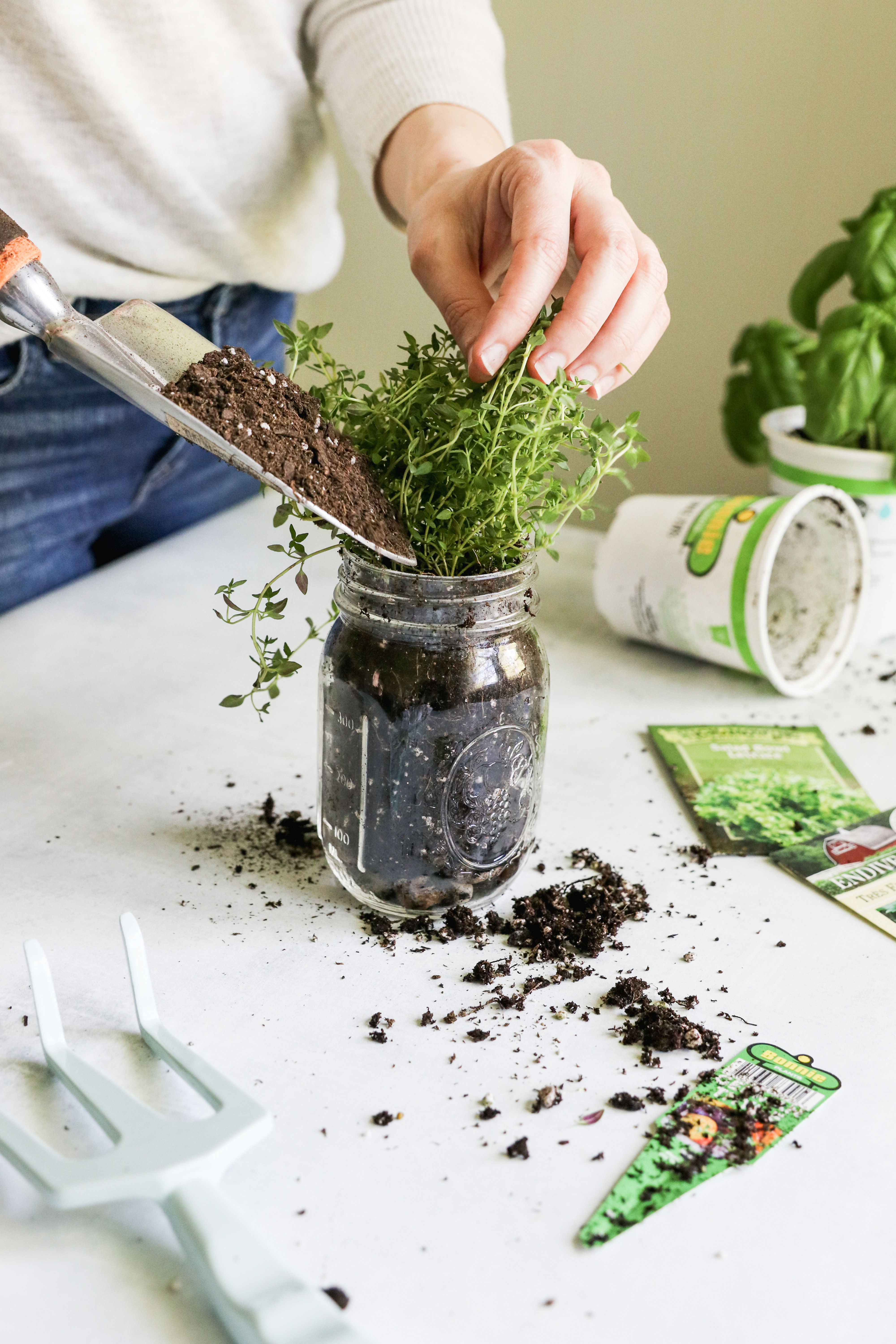 4. Place jar(s) in your sunniest window and water only when the soil 2 inches below the surface feels dry to the touch.
5. If growing from seed, once your seedlings are 1-2 inches tall, pluck the thinnest, weakest looking plants so only the strongest one remains. If starting with seedlings, trim your plants every so often so they grow short and full, not tall and sparse.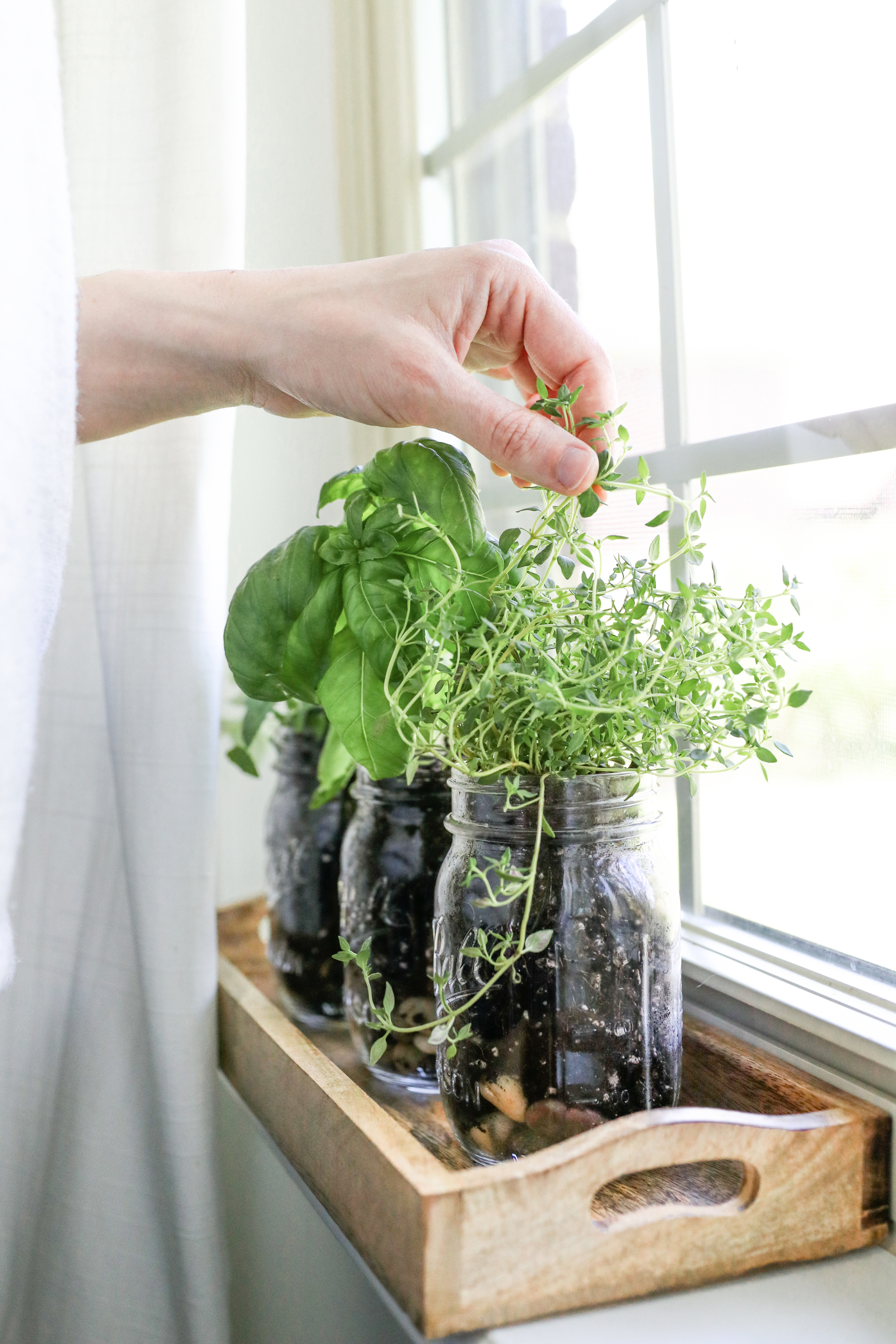 46