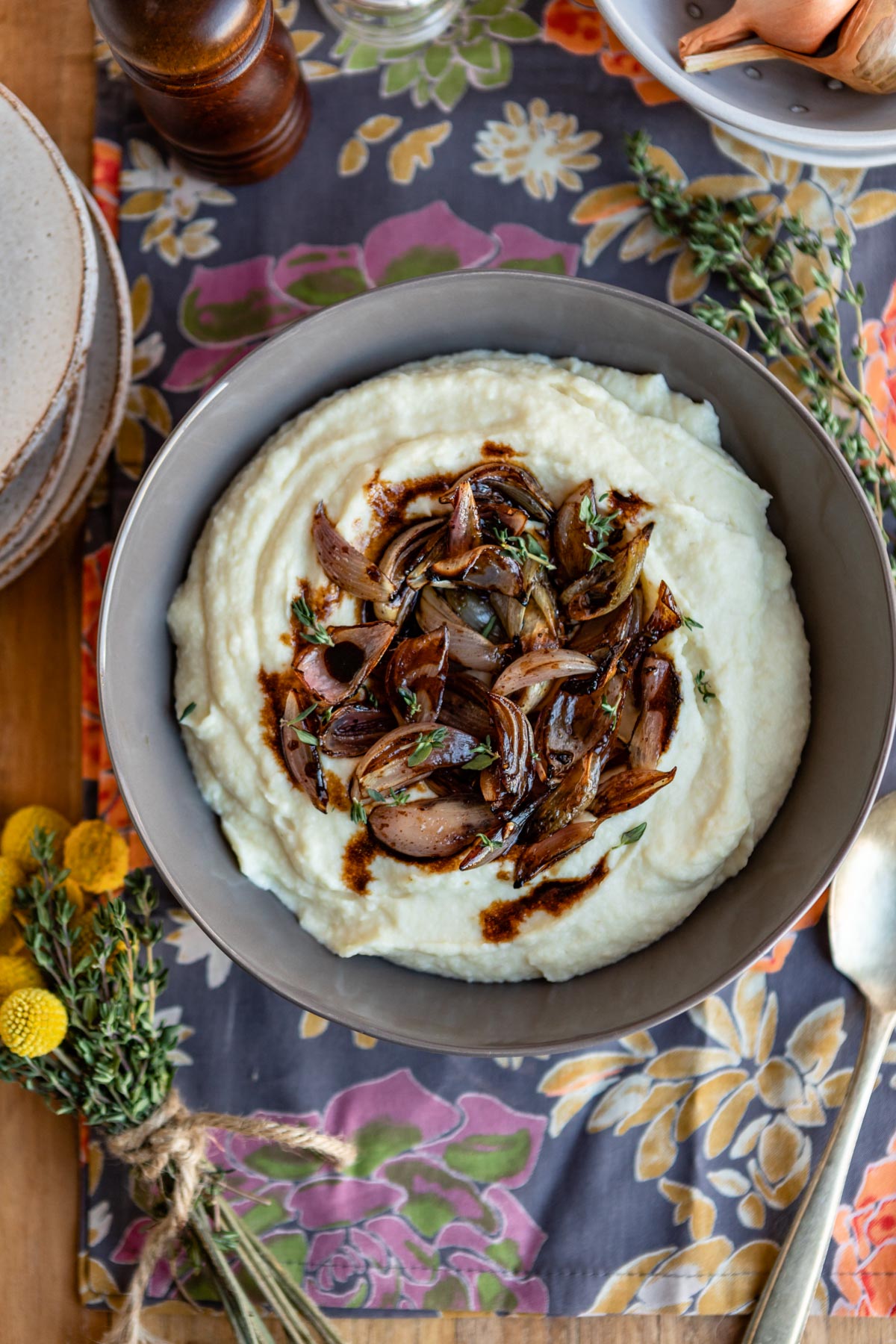 Celeriac is not the most glamorous of vegetables. Also called celery root, it's basically… a big root. Root vegetables aren't really lookers to begin with, but celeriac is probably one of the uglier root veggies, making it easy to ignore when you're in the produce section.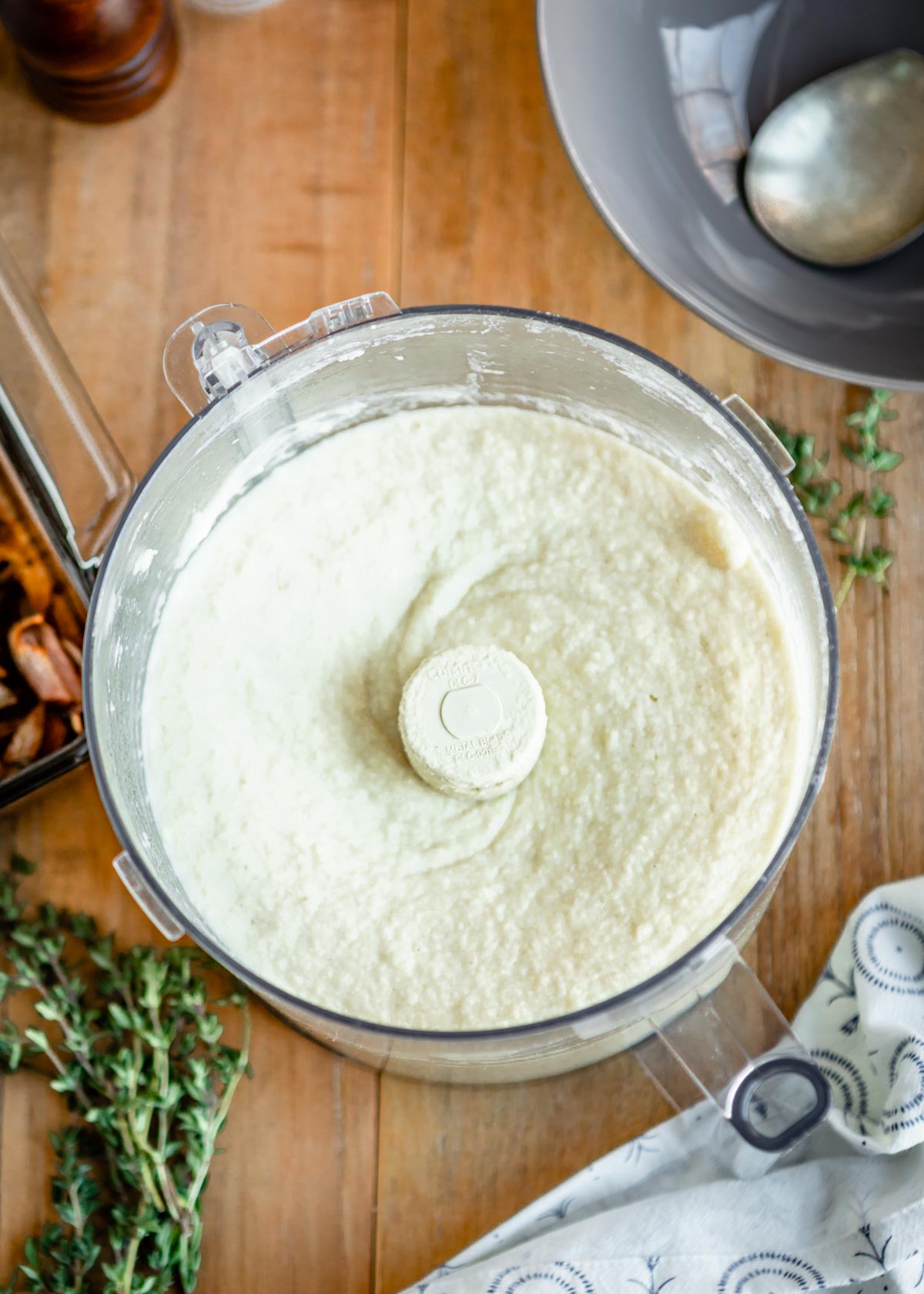 However! Get past the rugged exterior and you'll find a mild celery flavor and a root vegetable that can be pureed into the creamiest, dreamiest side dish. I've tried celeriac in other forms–roasted, raw–but for me, nothing tops a celery root puree.
A few years ago, I discovered this recipe from Running to the Kitchen, for a celery root puree topped with balsamic roasted vegetables. A meal bowl with pureed celery root as a base? Yes! My favorite part of that bowl was the roasted pearl onions, so inspired by those bowls, I came up with a celeriac puree side dish topped with balsamic roasted shallots.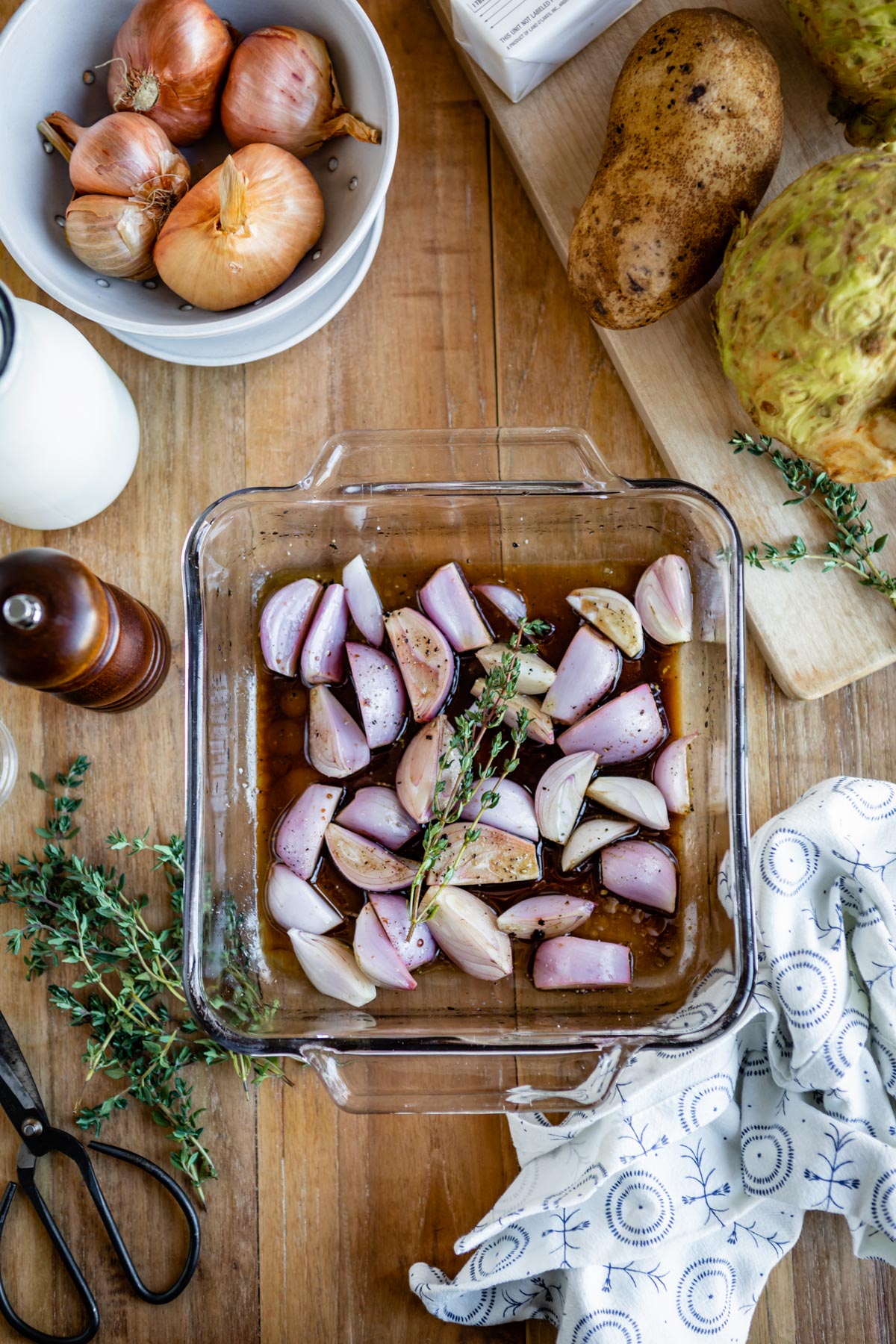 If you're not a traditionalist, this dish makes a fantastic substitute for mashed potatoes on the Thanksgiving table—especially if you're not going to be whipping up a vegetarian gravy. (Although, if you can't do Thanksgiving without gravy, you can totally skip the balsamic shallots and pair the puree with a good homemade mushroom gravy instead.) Both the puree and the shallots can be made in advance; refrigerate them in separate containers, then when you're ready for dinner, heat them and transfer to a serving bowl.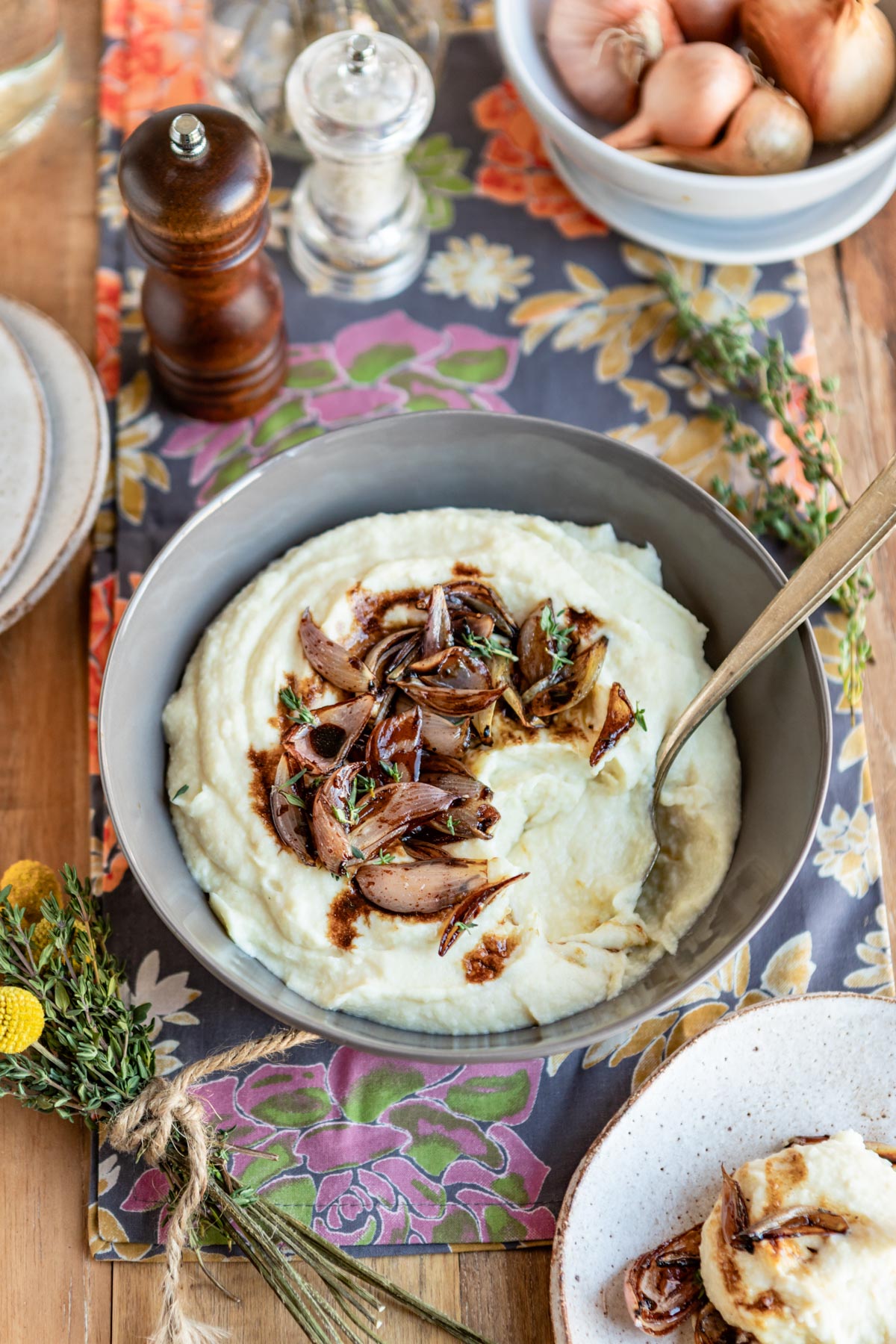 Photos by Lindsey Johnson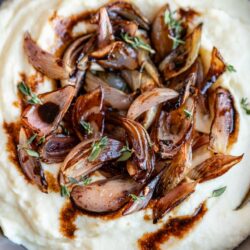 Celery Root Puree with Balsamic Roasted Shallots
Ingredients
4

shallots

peeled and quartered

1

tablespoon

olive oil

1

tablespoon

balsamic vinegar

1

sprig fresh thyme

Salt and ground black pepper

to taste

4

cups

water

2

cups

whole milk

1

tablespoon

salt

2

large celery roots

about 2 1/2 pounds total, peeled and cut into 2-inch cubes

1

medium russet potato

about 10 ounces, peeled and cut into 2-inch cubes

4

tablespoons

butter

cut into 1 tablespoon portions

Ground white pepper

to taste
Instructions
Preheat oven to 425ºF.

Toss the quartered shallots with the olive oil, balsamic vinegar and thyme in a small baking dish. Season with salt and pepper. Bake for 40-50 minutes, stirring every 15 minutes or so, until the shallots are tender and beginning to brown. Set aside.

While the shallots are roasting, start the puree. Combine the water, milk and salt in a large saucepan set over high heat. Bring to a boil, then add the celery root and potato; return to a boil. Reduce heat to medium and simmer until the vegetables are tender, about 30 minutes. Drain.

Combine the celery root, potatoes and butter in a food processor and puree until smooth. Season to taste with salt and white pepper.

Transfer the celery root puree to a serving bowl and form a well in the middle; spoon the balsamic roasted shallots into the well and serve.
0