When it comes to homemade holiday gifts, I believe the simpler the better. And these DIY beeswax candles are seriously as simple as they come. With the sun setting earlier and the days feeling noticeably shorter, candles are an easy way to warm up a home and make the transition to winter a little easier. Plus, they have a sort of old school charm, no? Just purchase a few sheets of beeswax (you can find it easily online) and in less than an hour you can have almost everyone crossed off your gift list.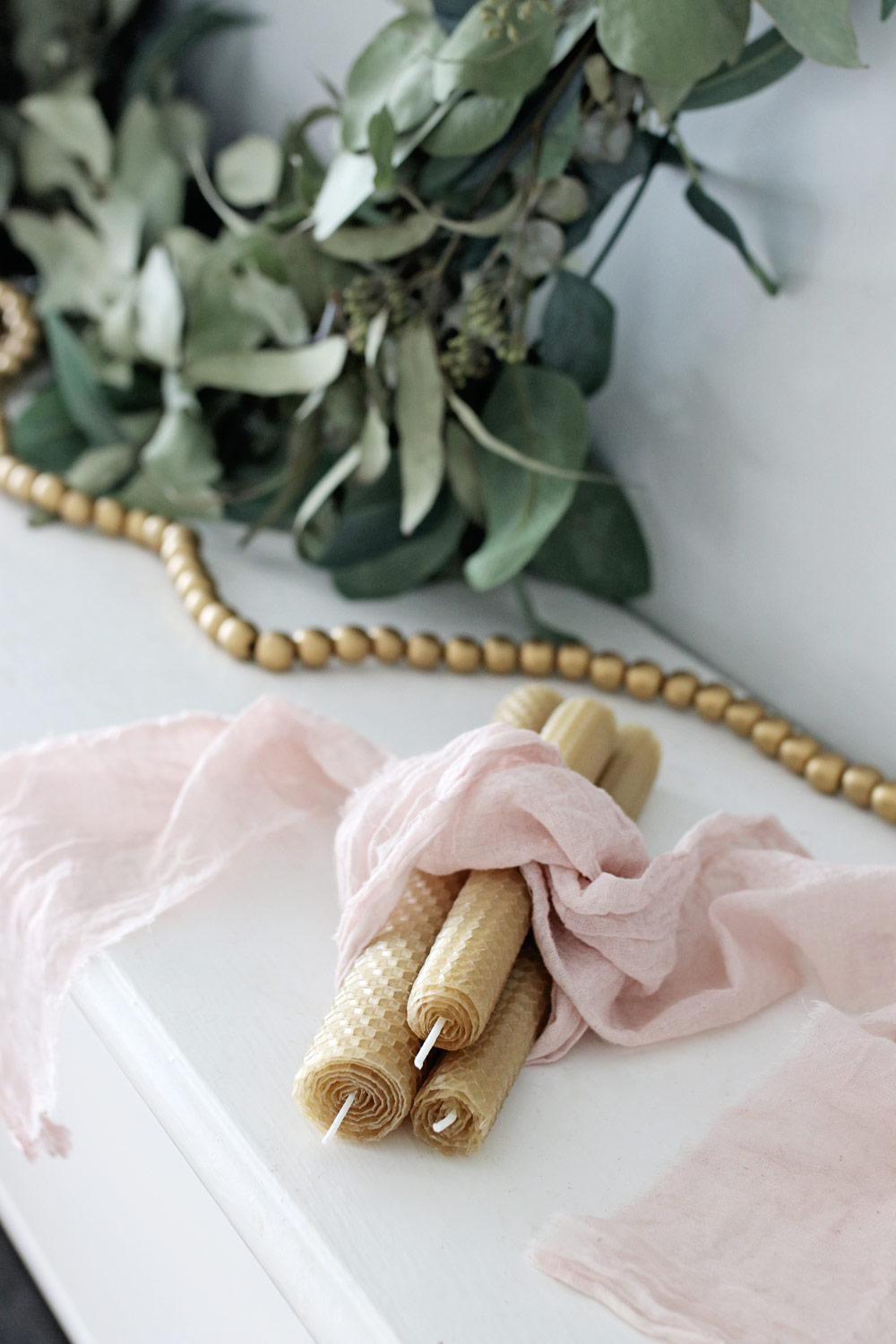 DIY Beeswax Candles
The holiday craft season is one of my favorite times of year. I could seriously put on a little Christmas music, make a hot cup of tea and sit around being crafty for daaaays. While it's not for everyone, I think homemade holiday gifts are more special than store-bought ones. It seems like everyone on my list is just getting harder and harder to shop for. So rather than stressing out trying to find the perfect gift, why not just make something I'm sure they don't have but would love.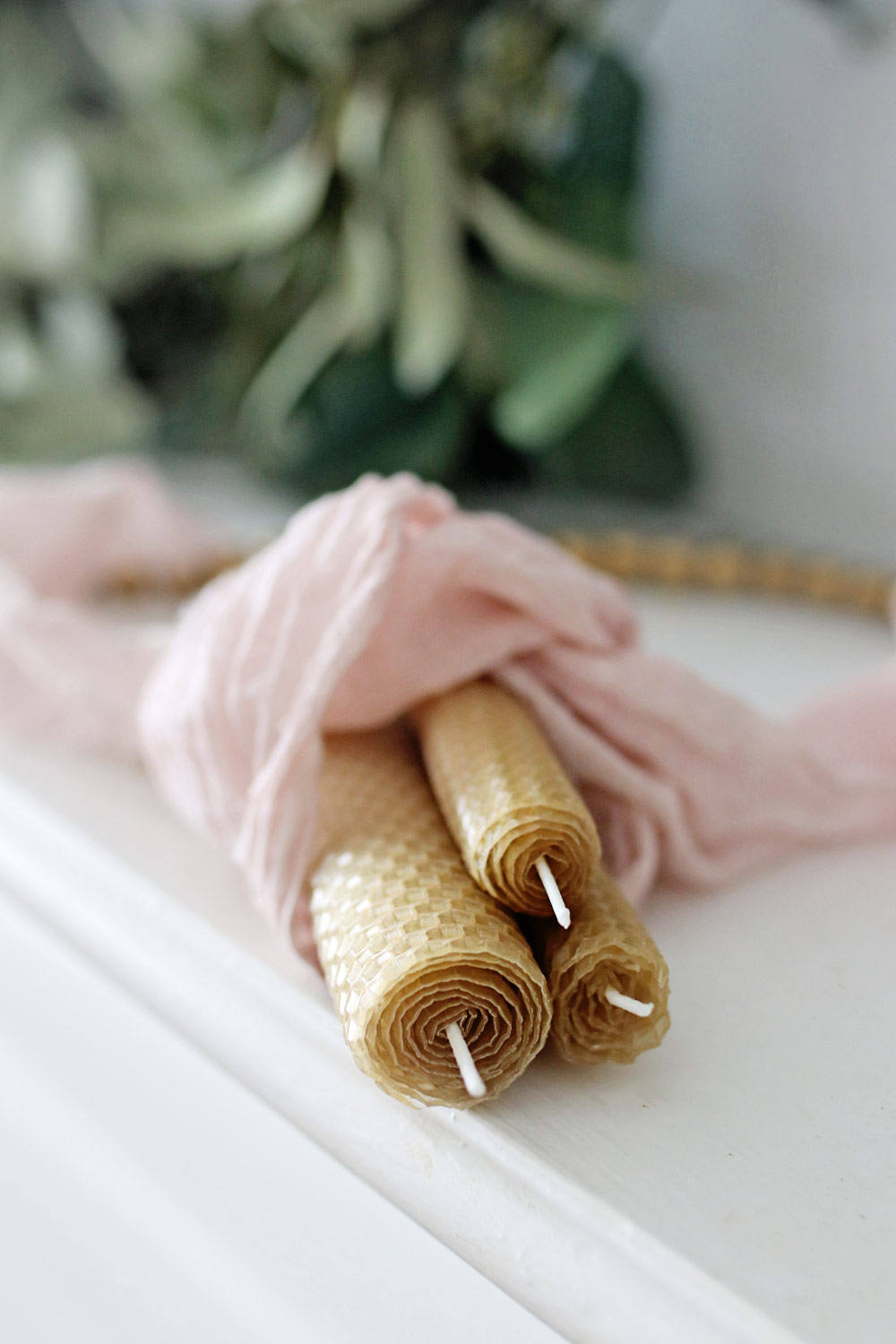 These rolled beeswax candles used to be one of my favorite childhood crafts. It seems like we would make them every year at summer camp, and now I totally know why: they're so easy that anyone can make them. But rather than looking like a 2-minute DIY, they're charmingly simple and pretty enough to give as presents. You might even say they're darn near perfect as far as homemade gifts go.
You can purchase large sheets of beeswax from a variety of places: local crafts stores, farmers markets or online. And while the sheets can be kind of expensive, you should be able to get a lot of candles out of one pack. I found my beeswax sheets on Amazon for about $30, and easily made 15 candles of various sizes. Use scissors to trim the wax sheets down before rolling them around the wick. Then just combine 2-3 candles together to make a set. Including a box and a bow, it comes to about $8 a gift.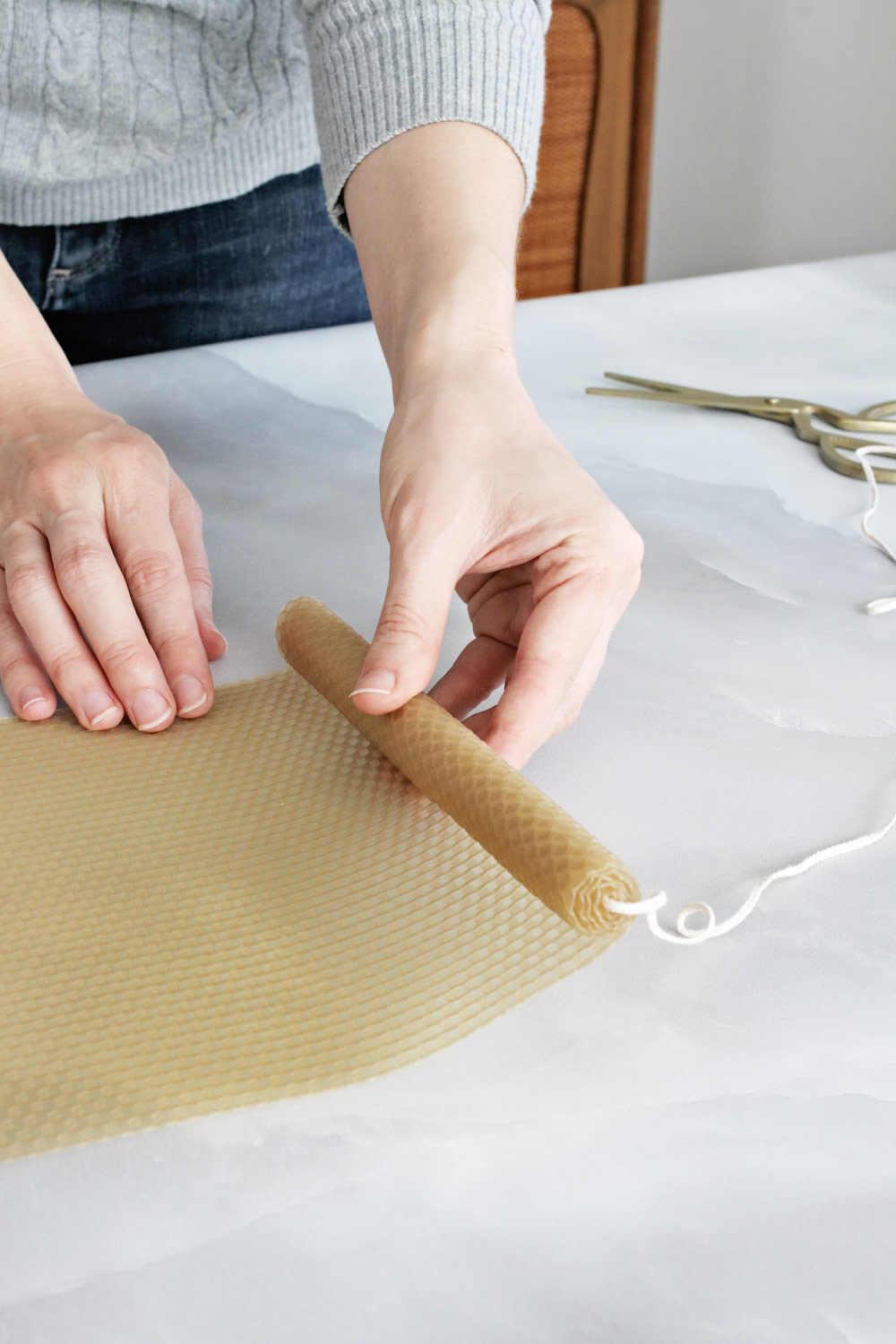 As far as colors go, they do sell colored wax sheets on the internet. The colors I saw ranged from burgundy to pale blue. But since I'm giving mine as gifts, I stuck with the undyed, neutral-colored sheets. That way I'm sure they'll fit seamlessly in my friend's homes without standing out like a sore thumb or clashing with their décor.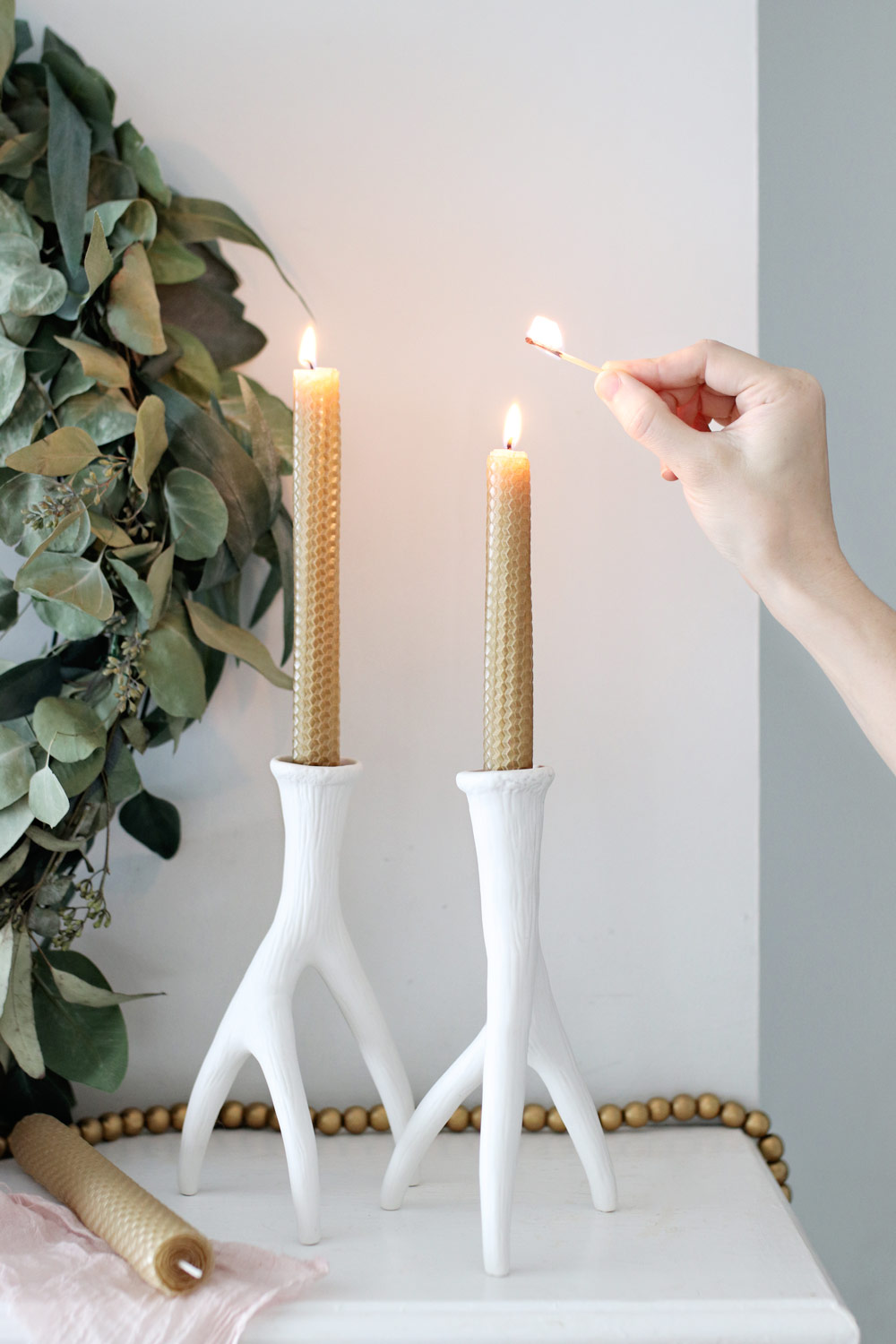 And of course, keep a few for yourself! I like to pop some in various candle holders and stash them on my mantle, on the dining room table and in our entryway. They give off a soft, warm glow and the most amazing honey scent you've ever smelled.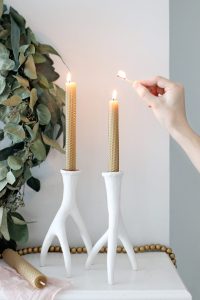 Print
Rolled Beeswax Candles
Yield 15 candles
Ingredients
10 beeswax sheets
Cotton wicks (some sheet sets come with the wicks)
Scissors
Instructions
Cut the wax sheets to the desired height of your candle.
Lay the beeswax sheet on a flat surface. Lay the wick along one edge. Fold the wax around the wick and press in place.
Continue rolling the wax tightly and evenly until you reach the end. Use your hands to warm the wax and seal the edge shut.
Trim your wick so it's about 1/2″ longer than the height of the candle.
7