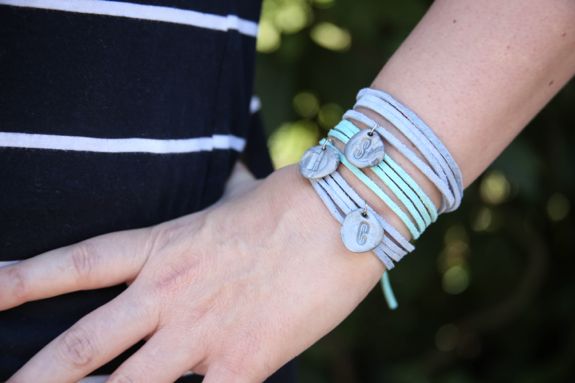 Have you heard of a push present? It's a lovely tradition of giving a new mom a present to celebrate the birth of a child. (Sometimes the ladies have to educate their hubbies on this one, so you might want to drop a few hints). Mark has done a great job of finding sweet and personal gifts, but with number 3, I decided to make my own. I wanted a pretty wrap bracelet with charms of each of my kiddos initials, and I figured it would be pretty darn easy to make with clay.
Clay Charm Bracelet Instructions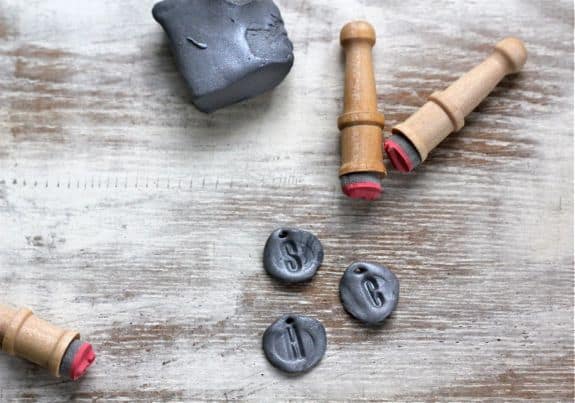 To make the charms you need a very small piece of clay. Form it into a disc and stamp with the letter of your child's initial. Poke a tiny hole at the top with a toothpick and then bake according to package directions.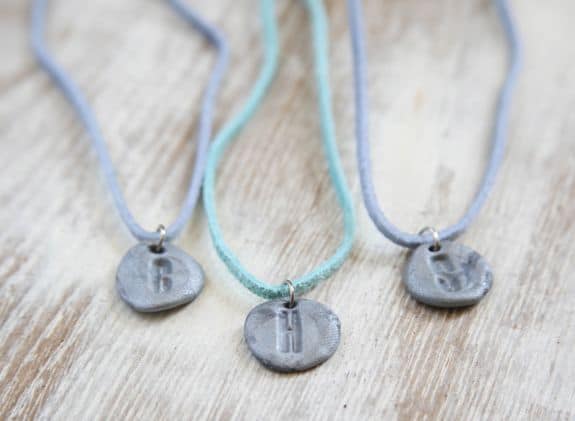 Take leather cord and measure the length you need to wrap around your wrist and then cut. I wrapped 4 times and left a little slack to tie a knot. These pretty colors of leather cord are from Michaels.
Then attach your charms to the cord with a small jump ring. Wrap cord around your wrist and tie into a knot. Note: it was easier for me to tie the cord into a knot by myself than use a lobster clasp closure. Sometimes simpler is better!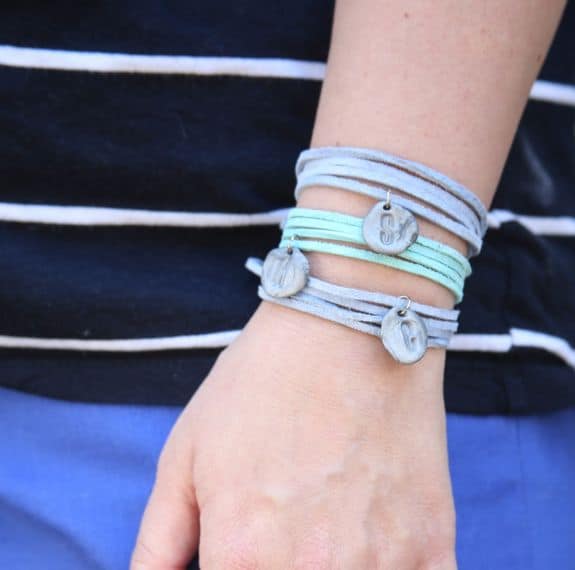 0