If there's one thing I've learned after six years of marriage, friends, it's that hell hath no fury like a man unable to light a fire. Unless, um, that's just my man (please say it's not just my man). Every winter my husband and I break out the toasty sweaters, firewood and s'mores supplies, and then spend hours trying to get the fire to take. And every year we say never again. This year, rather than take our own advice, I thought I'd prepare ahead of time. I gathered soy wax, cinnamon sticks and bay leaves we had lying around, and put together these easy DIY fire starters to make things a little easier.
Not only are these babies pretty, but they're so, so helpful when it comes to starting fires. Like little candles, they burn long enough to turn stubborn firewood into a blazing inferno. Plus, they make the cutest gifts. Just stack a few together and give them to all your girlfriends (or you can mail them to me!). Trust me, we'll thank you.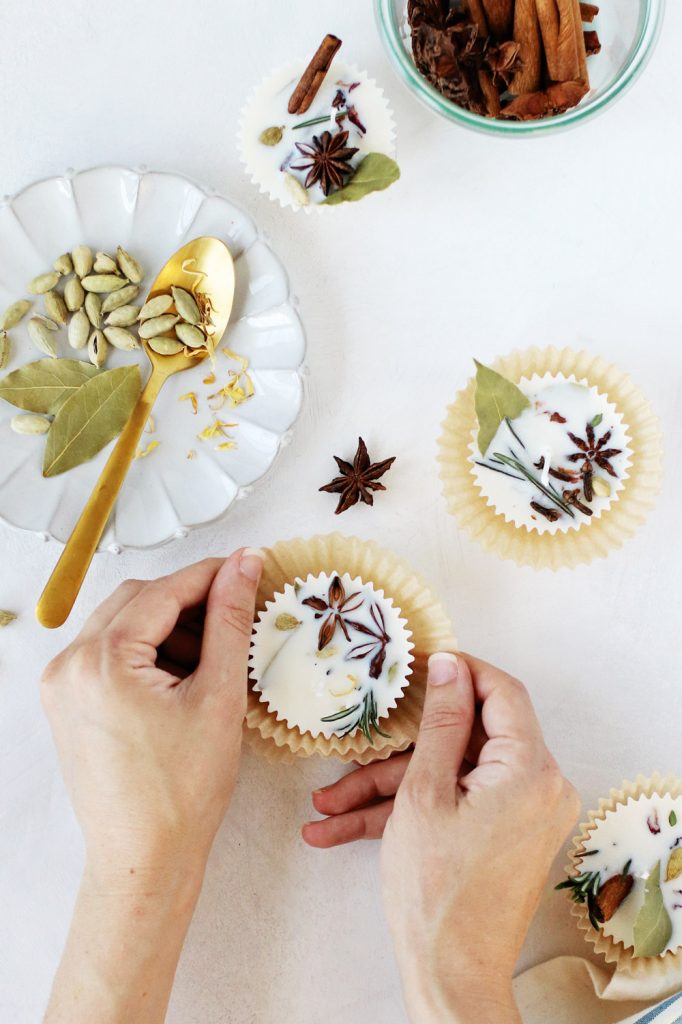 How to Make Homemade Wax Fire Starters
A lot of the fire starter DIYs on the internet aren't exactly easy to make. Seriously, who has two pounds of saw dust and dryer lint lying around? While I'm sure they're effective, they're not exactly easy to come by, fun to make or pleasant to burn.
Not one to be deterred, however, I decided to use common kitchen ingredients to make my own. These fire starters use things like bay leaves, cinnamon sticks, star anise and cardamom to get the fire going and infuse the air with a warm fall scent.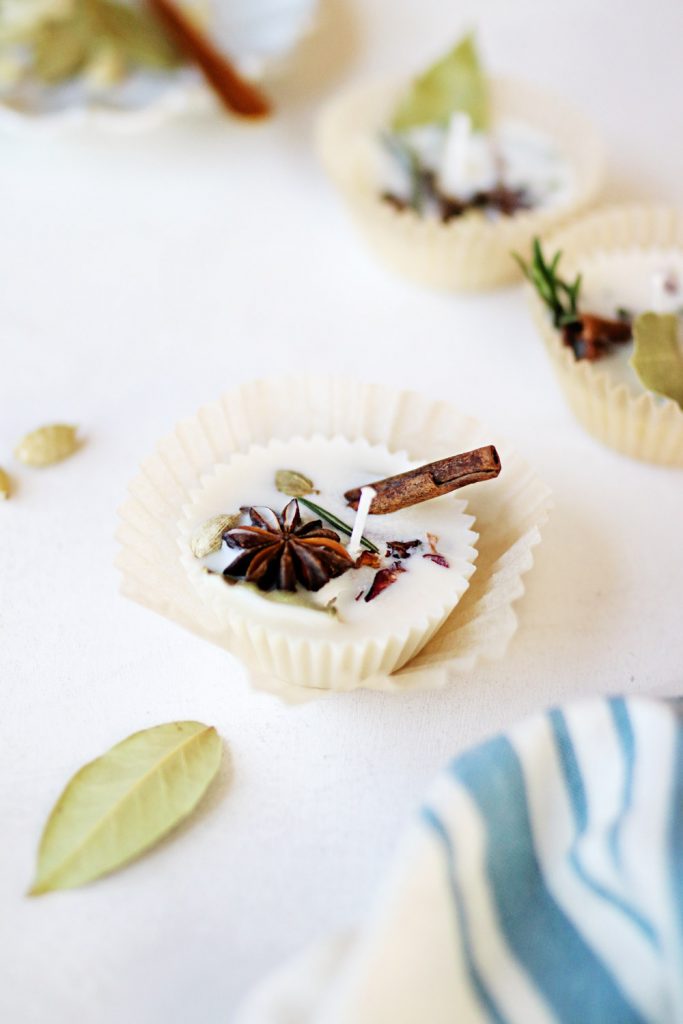 Feel free to use any dried herbs and spices you have in your pantry. Things like pine cones, rosemary leaves and pine needles are perfect. The only requirement is that it has to be dry enough to burn when you light your wick. Once all the dry ingredients catch on fire, the blaze should be enough to light even the greenest of firewood.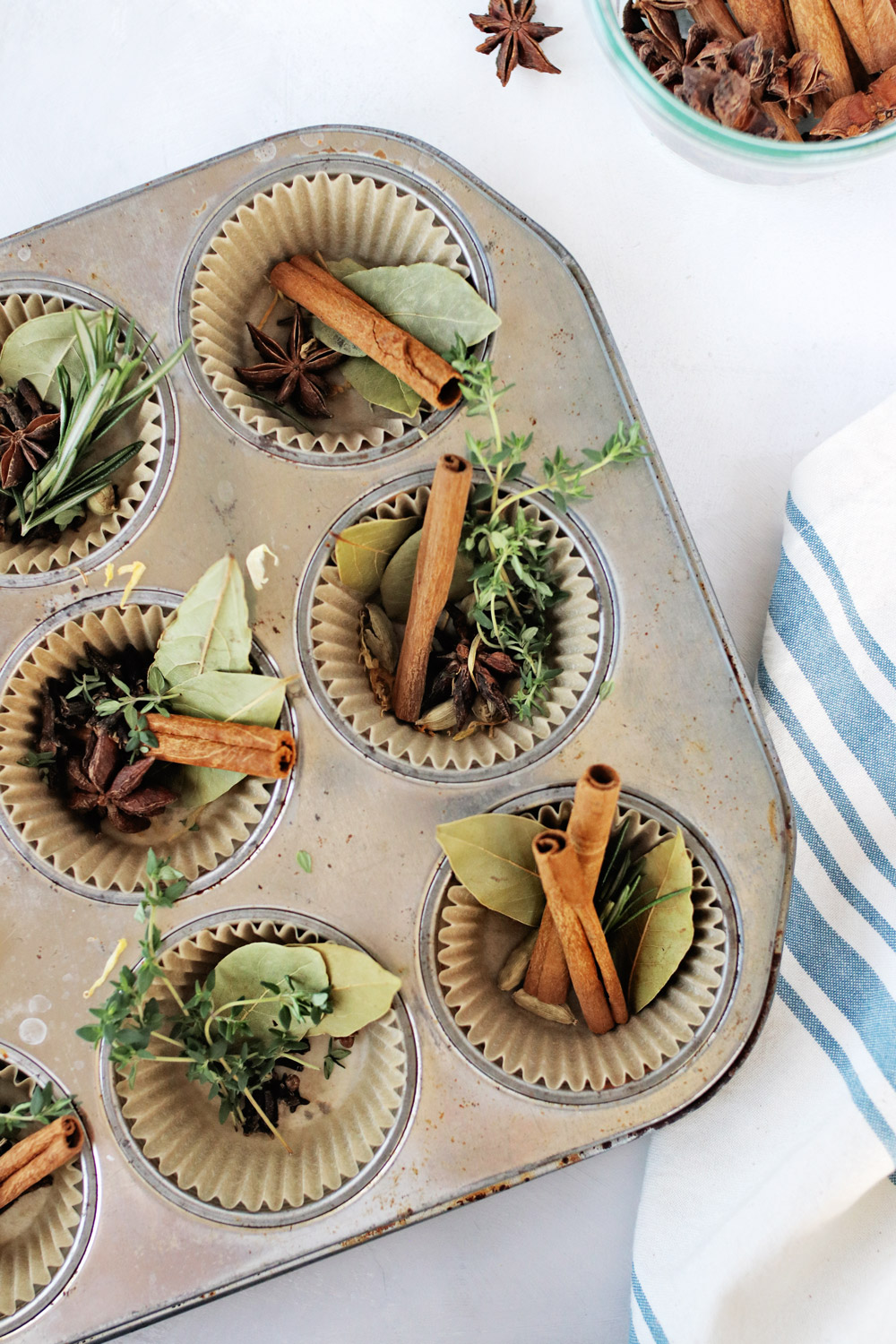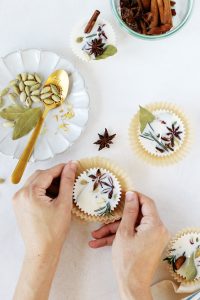 Print
Homemade Wax Fire Starters
Ingredients
4 cups (about 1 pound) natural soy wax flakes
Bay leaves
Cinnamon sticks, broken in half
Dried spices such as cloves, star anise and cardamom
Small pine cones or pine needles
Essential oils such as cinnamon, clove and spruce
Cotton wicks
12-cup regular muffin pan
Unbleached baking cups
Glass jar for melting wax
Instructions
Line your muffin tin with paper liners. Fill each one with a mixture of bay leaves, cinnamon sticks, and dried herbs. Place a cotton wick in the center of each cup.
Place your soy wax in the glass jar. Microwave in 30-second intervals until melted. Add your essential oils and stir.
Pour melted wax into each muffin tin until almost full. Add extra herbs if needed, then let cool completely.
Remove the fire starters from the pan and store in an airtight container until ready to use.
To use, place a fire starter at the bottom of a wood-burning fireplace and stack the logs on top. Light the wick and allow the fire starter to burn until the wood catches.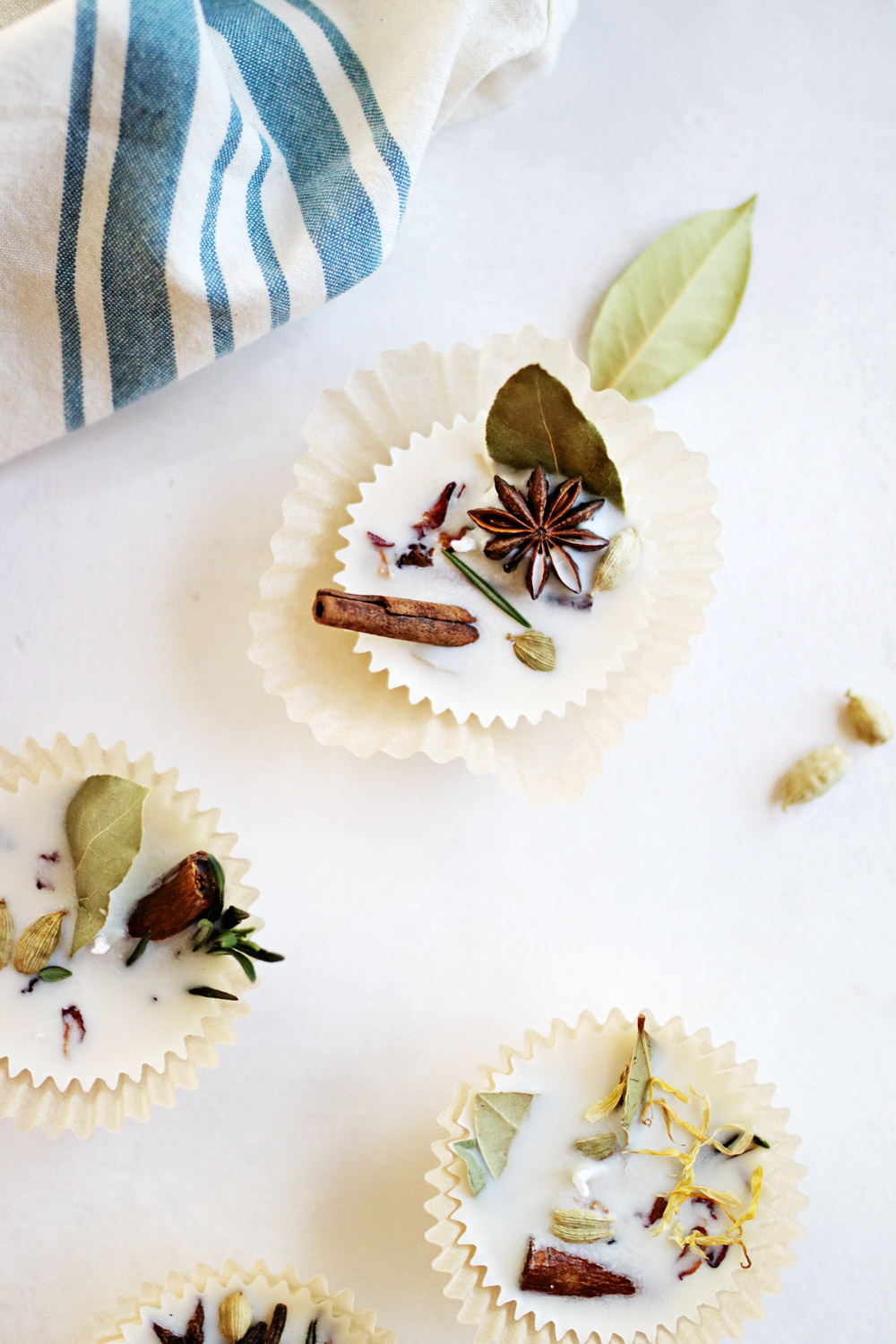 138