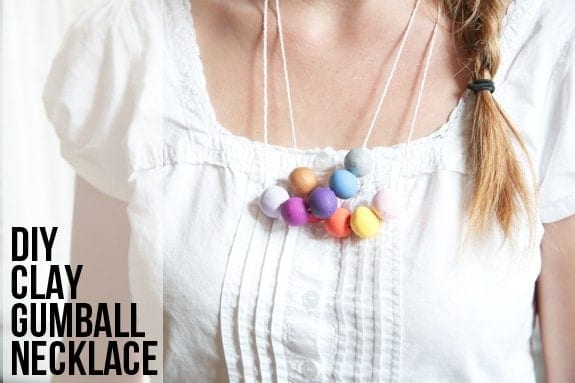 I made this necklace as a knock off of a necklace selling for about $50 a pop. Sadly, I'm currently experience a bad case of mommy brain and can't remember where I found them online. But know that somewhere out there someone rolled a couple of dollars worth of clay and decided to sell it for crazy amounts of money. Because this – like most of my DIYs – is embarrassingly easy to make!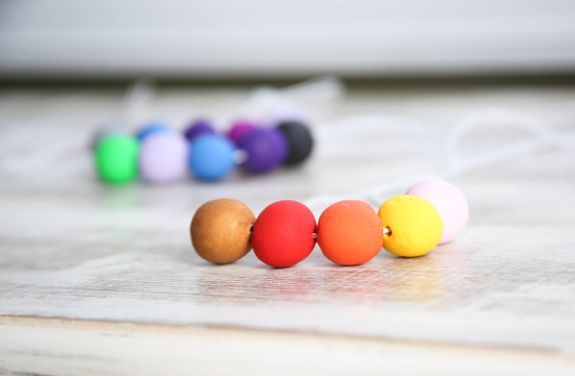 Clay comes in such fun colors. Which would you choose? Read on for the photo tutorial!
DIY Clay Gumball Necklace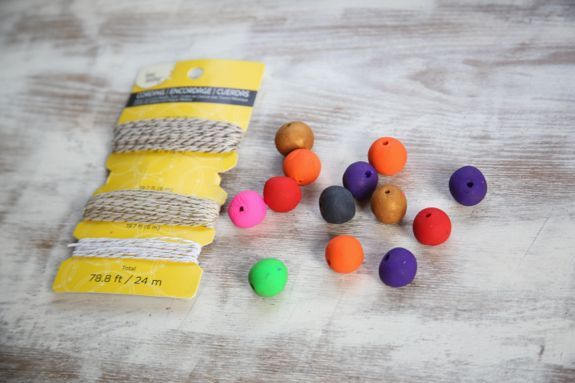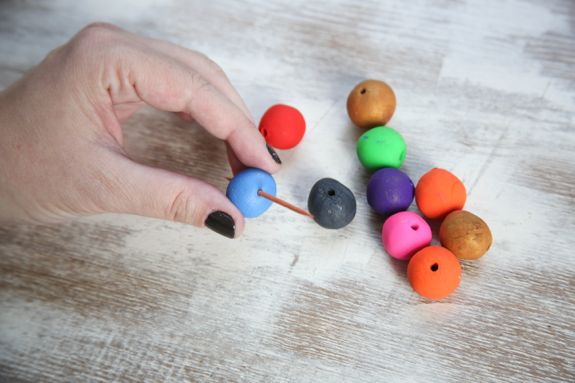 You'll need: clay in the colors you want (this project is great for using up leftovers from this necklace), some twine and a toothpick.
Step 1: Roll the clay into gumball sized balls and poke them through with a toothpick. Bake according to package directions.
Step 2: String the gumballs and tie a knot on either side of them so that they don't slide around. Tie a knot in the twine for a closure.
I recommend making at least two necklaces because they look great layered!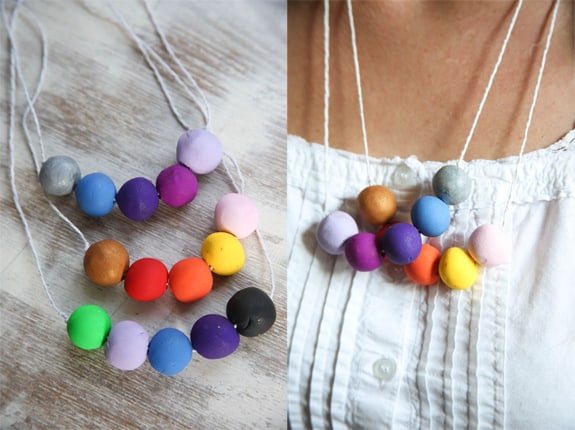 0