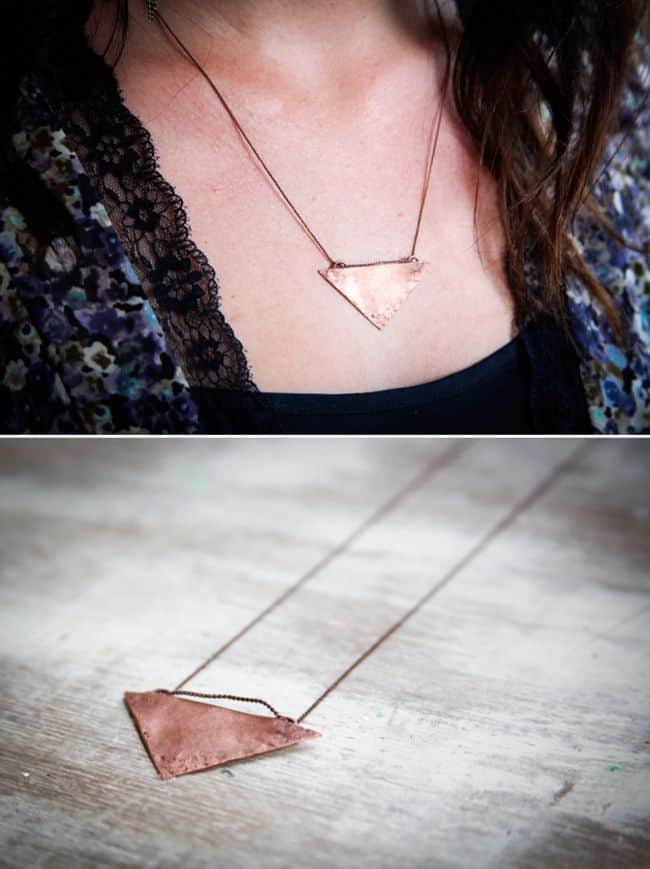 As I get older my aesthetic moves more toward clean lines and simple shapes. The mountain of gear that comes with having three kids has managed to turn me a minimalist. With paper and toy cars and stuffed animals all around, I want less stuff, less clutter.
Maybe that's why when I thought about adding more to this necklace – paint it! stack 3 triangles! – I just couldn't do it. Sometimes one simple triangle is all you need.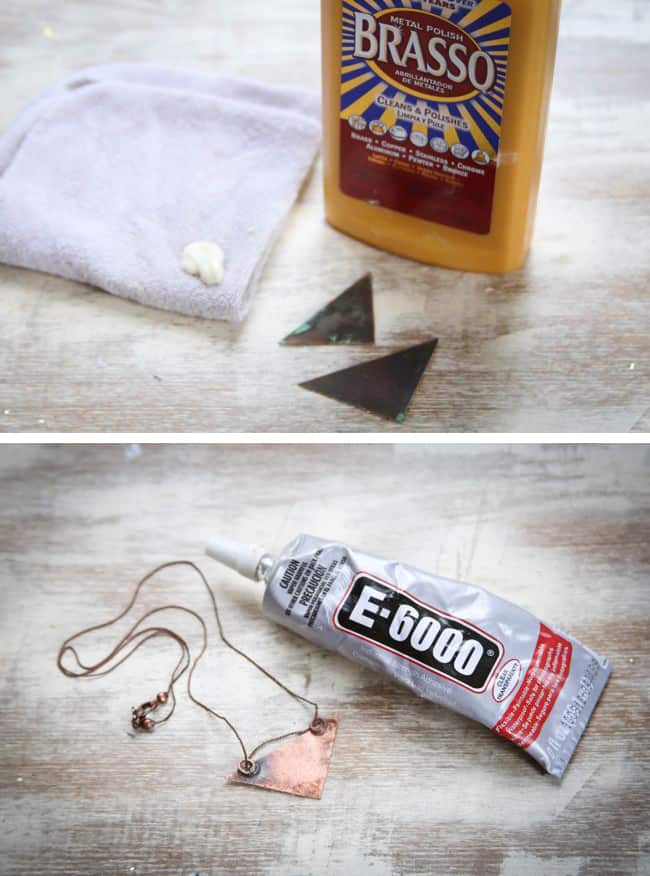 My copper came from a huge sheet of it that my dad has had lying around forever. It was in rough shape and needed a lot of polishing with Brasso. You probably don't have copper just sitting around, right? Good news is that you can get small sheets of different types of metal – that don't need polishing! – at the craft store.
It's relatively easy to cut a shape from the sheet, even without metal cutters. Put on thick gloves and grab a box cuter, razor blade or other straight edge. Score a groove in the metal and then work it back and forth until it breaks.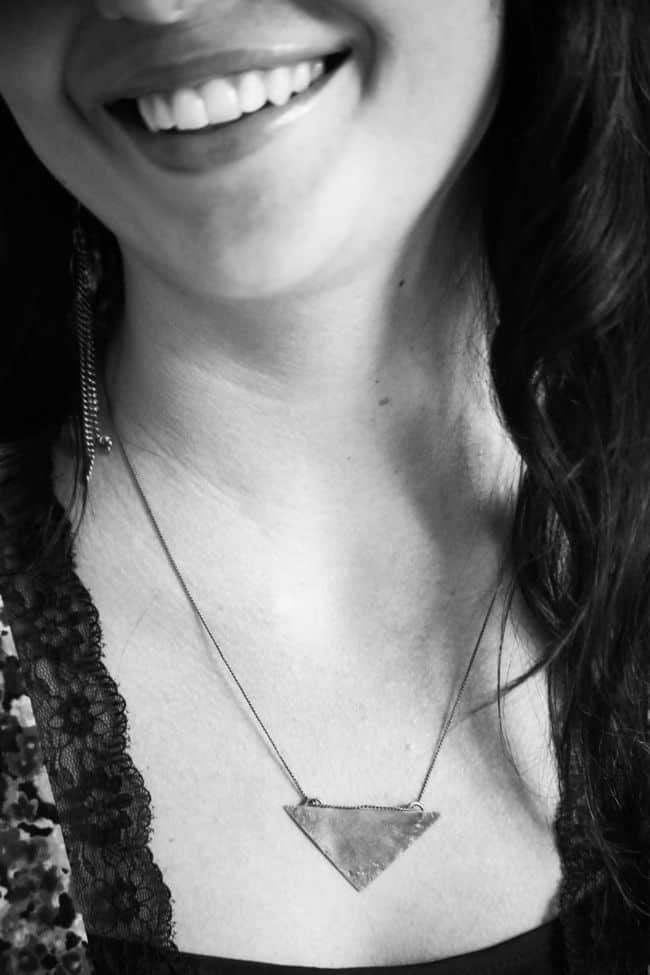 After the shape is cut, hammer the edges to give it some texture. You can also sandpaper the edges if they are too sharp.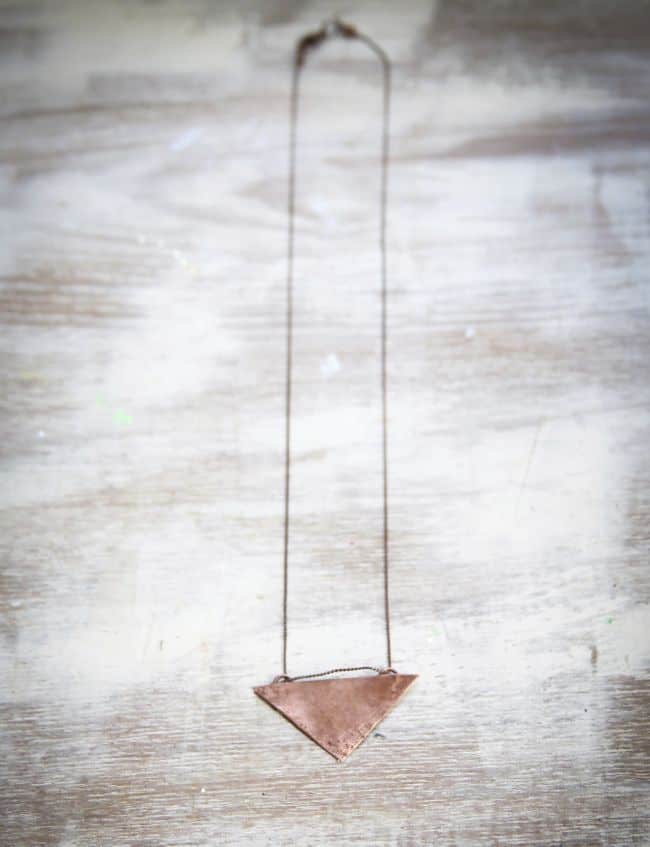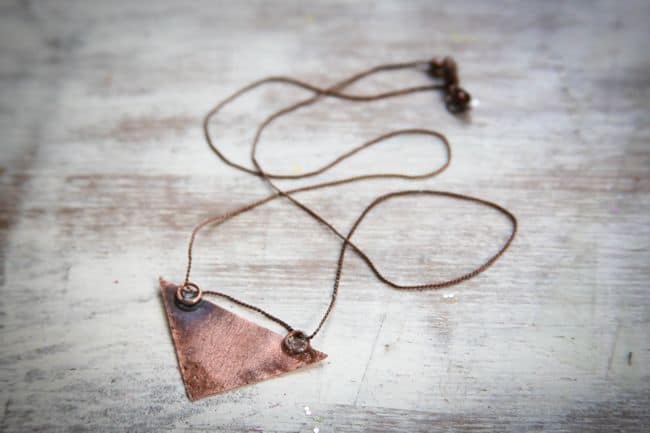 The easiest way I found to string the necklace was to glue two jump rings on the back with E6000 glue. Then thread a necklace chain through the top of the jump rings. Hobby Lobby sells a necklace kit with jump rings and chain that matches the copper color perfectly.
I've been surprised at how many people have commented on the necklace, telling me they like it. Maybe simple is in!
0