Who else is itching to make earrings? I say it's time to try an ear cuff! Honestly, it's so easy to DIY and makes a perfect statement piece. Just remember you only need one!

This idea came from Caroline and her love of all things dress up, make-up and jewels. Fully decked out in princess gowns, she and her cousin Sofia found my stash of gem stickers and started sticking them on their ears as earrings. So we took their sparkly idea and ran with it!
DIY Ear Cuff
Supplies needed:
Dimensional gem stickers
Small piece of felt
Hot glue
Flat earring back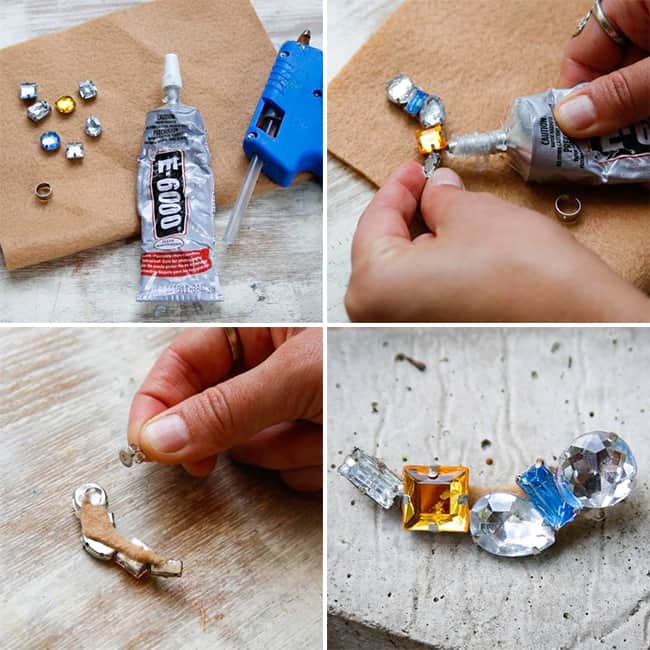 Arrange the gems on a piece of felt, keeping a slight curve and the largest gems at the bottom. One you like the design, glue the sides of the gems together with E-6000. Let the glue dry completely and cut away the felt. With a dab of hot glue, attach a flat earring backing to the bottom gem.
In the making process we realized that a flat earring back worked much better than an actual ear cuff. (This was, of course, after waiting 3 weeks for the cuffs to arrive in the mail.) The cuffs made it hard to position the earring on the ear so I don't really recommend them.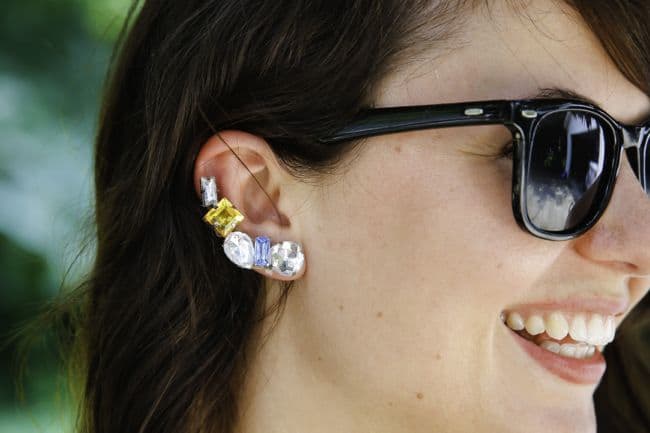 After experiencing a bit of earring droopage, we learned from the Honestly WTF girls that using an earring stabilizer on the back keeps the earring in place. Excellent tip!