Laundry! Love it or hate it, it's a part of every household routine! Making your own laundry products doesn't have to be less convenient than store bought alternatives.
If you like to just throw an all in one tablet in with your wash, then these DIY all in one laundry bombs are just for you! Make a batch and you have all you need for the month, plus you can add a little humor to your wash by choosing some fun moulds to shape the all in one laundry bombs!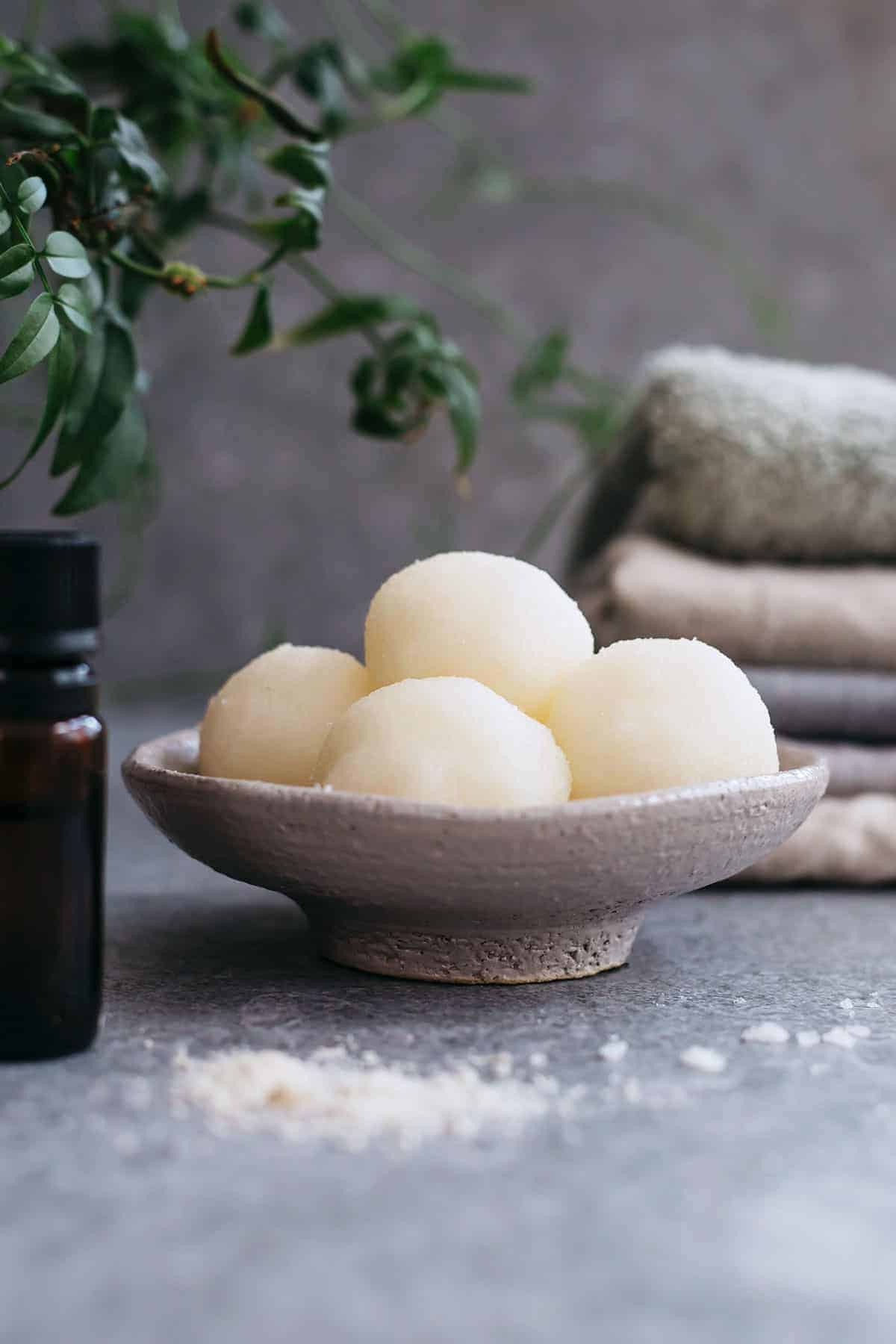 DIY Laundry Bombs
You will need a few different ingredients for the all in one laundry bombs. First up your choice of soap, I went for an all natural plant based soap. Then you need the cleaning power of laundry soda, epsom salts, hydrogen peroxide and the softening power of white vinegar.
Start by grating your soap into a bowl. I used a scented soap, with lavender and citrus-yum! You can either use a scented soap, leave the laundry bombs unscented (if you prefer) or just add some essential oils into the mix!
Add in the laundry soda and epsom salts.
Once you have added the hydrogen peroxide and vinegar mix until well combined. It should stick together but not be too runny.
The next bit is quite fun, you can either scoop tablespoons of the mix onto parchment paper or you can choose a fun mould and create different shaped laundry bombs! Let them dry out completely before storing in a jar.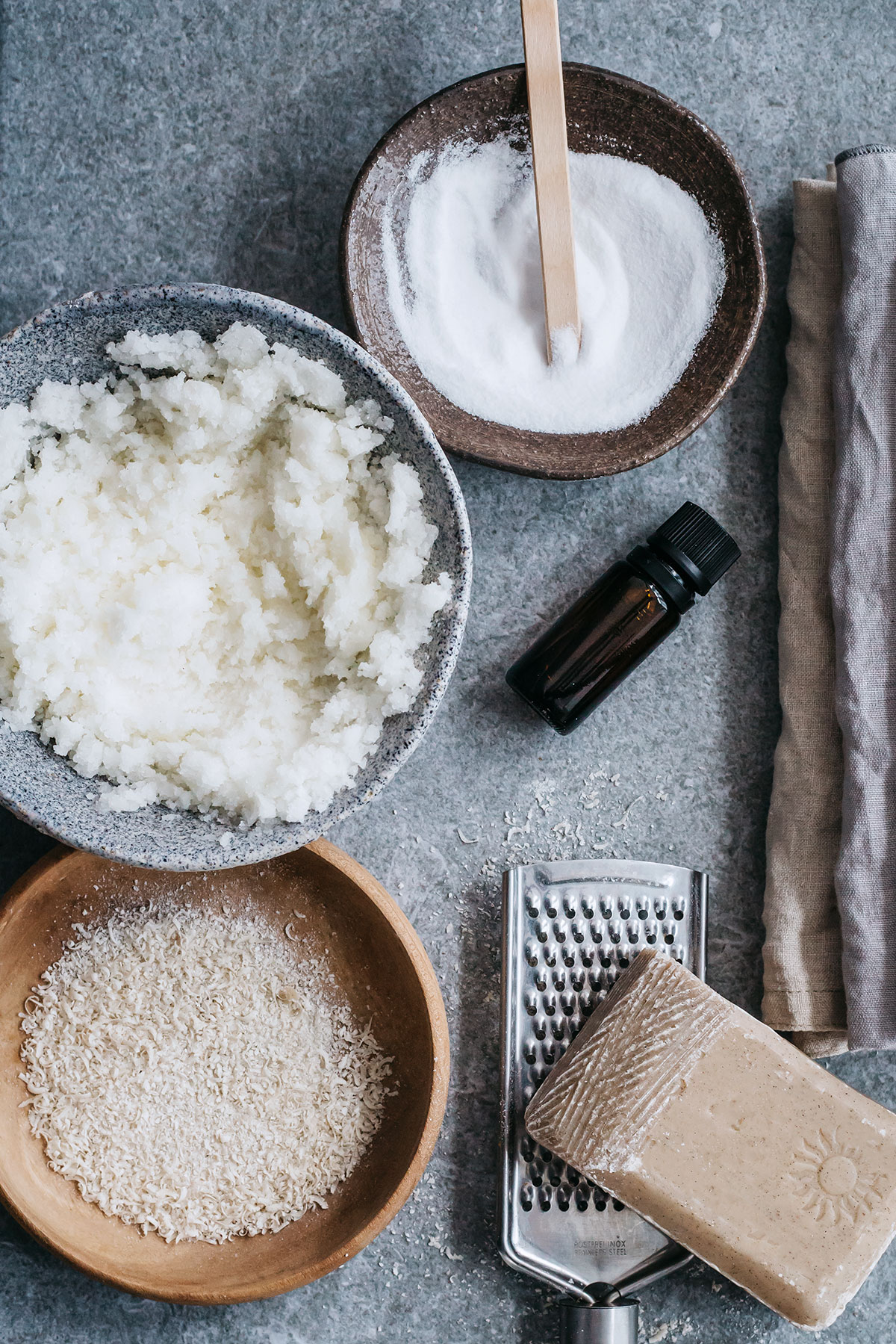 Now whenever you have a load of laundry to do, just grab one of your homemade all in one laundry bombs, or two if it is a particular big or dirty load!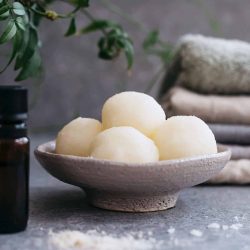 DIY All in One Laundry Bombs
Convenient all in one laundry bombs with all natural cleaning power!
Instructions
Grate the soap into a bowl.

Add laundry soda and Epsom salts.

Stir vinegar and hydrogen peroxide into the dry ingredients.

Add mix to mould or scoop on parchment paper and allow to dry.
33