White vinegar has long been a staple in cleaning arsenals everywhere, but it turns out the stuff works miracles in the laundry room as well.
A single cup of vinegar in the wash can do almost everything: soften, deodorize, remove stains and keep wrinkles at bay. And for those of us who can never seem to finish a load of laundry once it's started, it can also freshen odors and keep mildew under wraps.
But that's not all its good for. Here are 5 ways you can use white vinegar in the laundry room.

How to Use Vinegar in the Laundry Room
Unlike apple cider vinegar, distilled white vinegar is a by-product of making distilled alcohol. It's usually less acidic than ACV, it doesn't contain tannins (which can stain clothes) and it's a lot cheaper than other vinegars. It's this low acetic alcohol content and affordable price tag that make it a great all-purpose cleaner and deodorizer in the laundry room.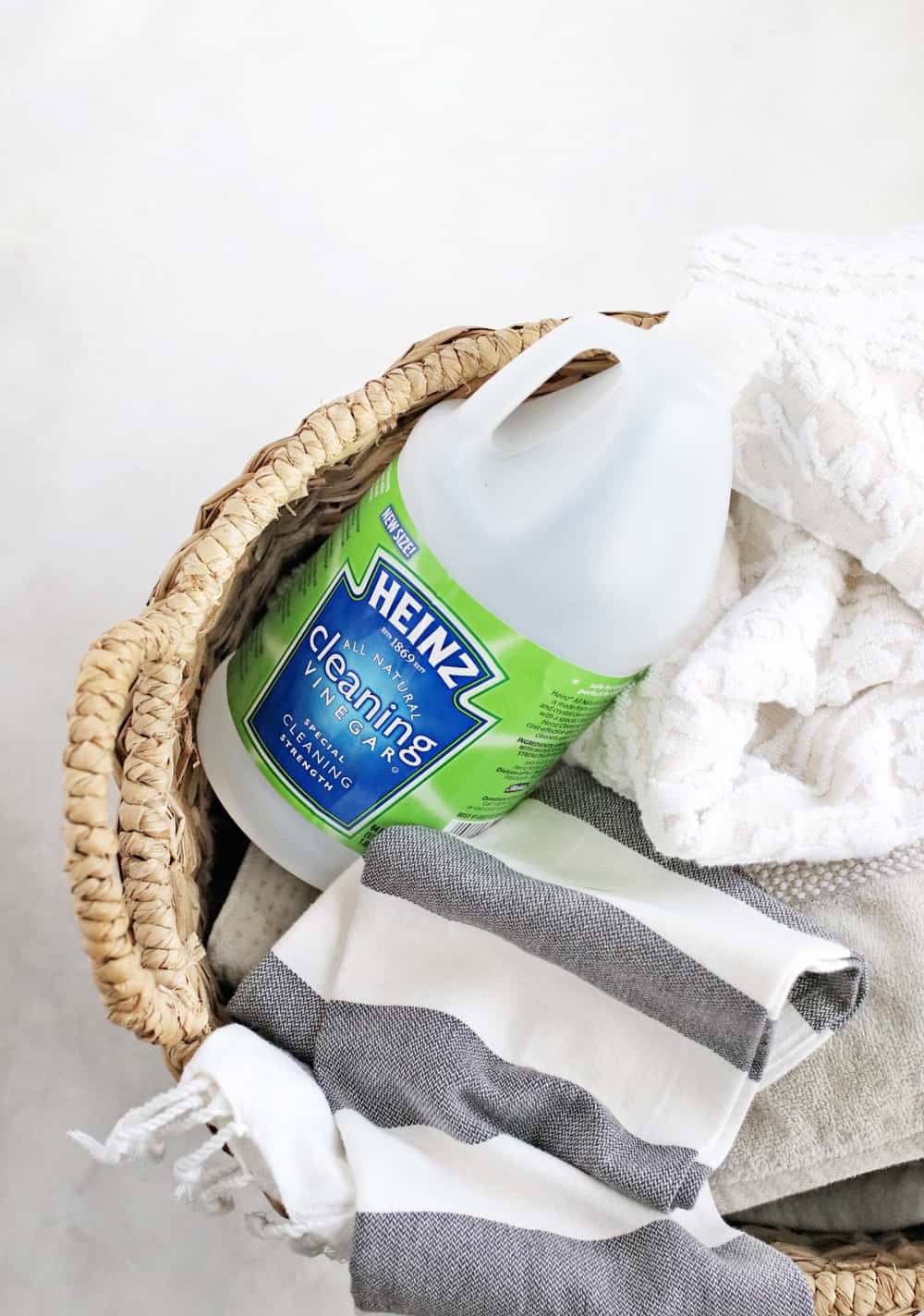 Not only is it safe to use on colors, but it's perfect for everything from jeans and towels to fine linens and delicates.
Use it as a natural fabric softener (sans the greasy feel and overpowering scent) or apply it directly to fabric to remove tough stains. You can even toss it in with a load of pet bedding and say goodbye to lint and stubborn pet hair.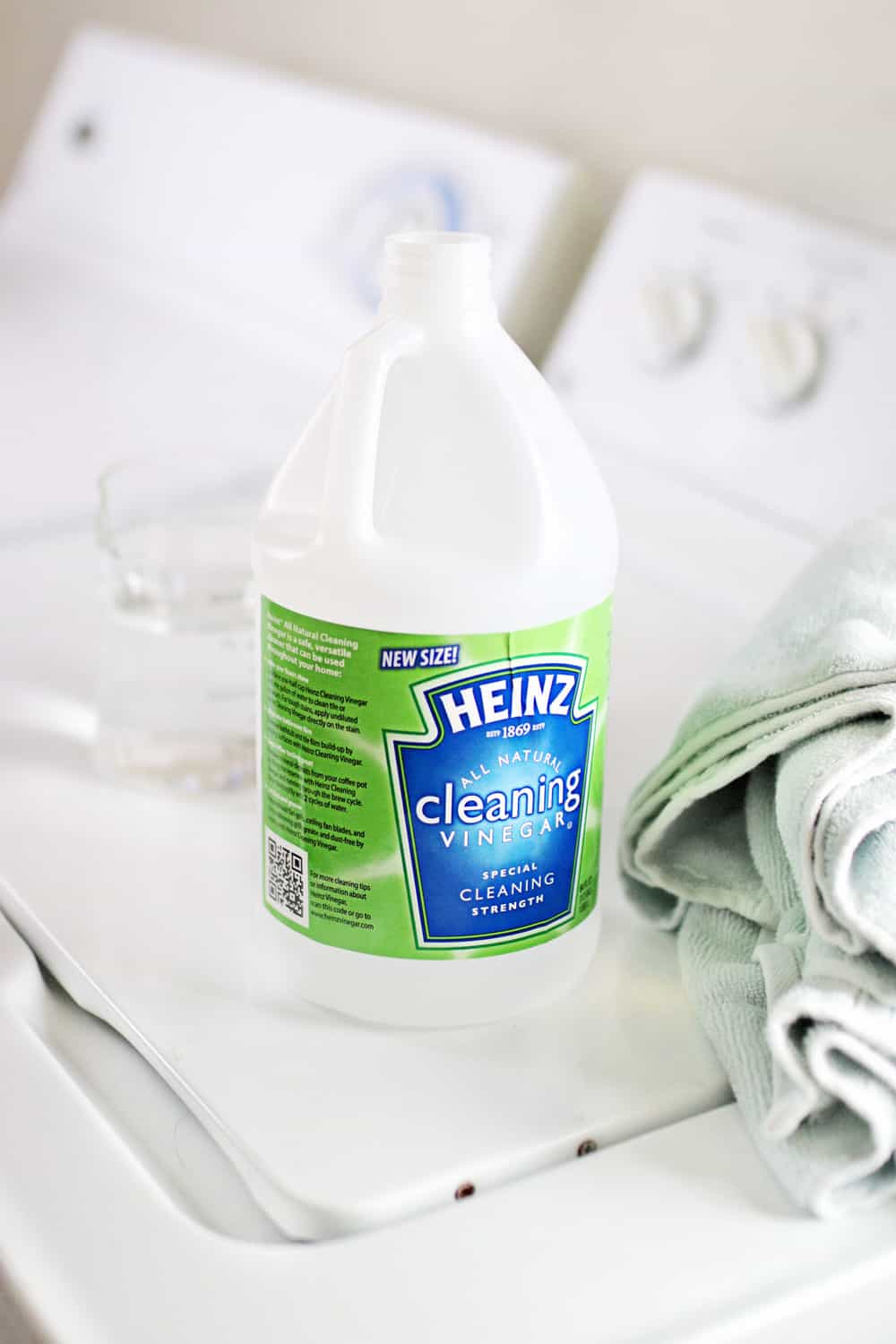 Now a word of warning: most people recommend using plain distilled white vinegar for laundry because it's so gentle. But if you only have apple cider or white cleaning vinegar on hand, just be sure to dilute it before pouring directly onto clothes.
While I have used both of these on clothes without any problems, you'll want to keep a close eye on things and never apply to delicates without testing first.
Here are 5 easy ways to put vinegar to work in your laundry room.
Looking for other ways to green up your laundry routine? We've got lots of tips for you!
18