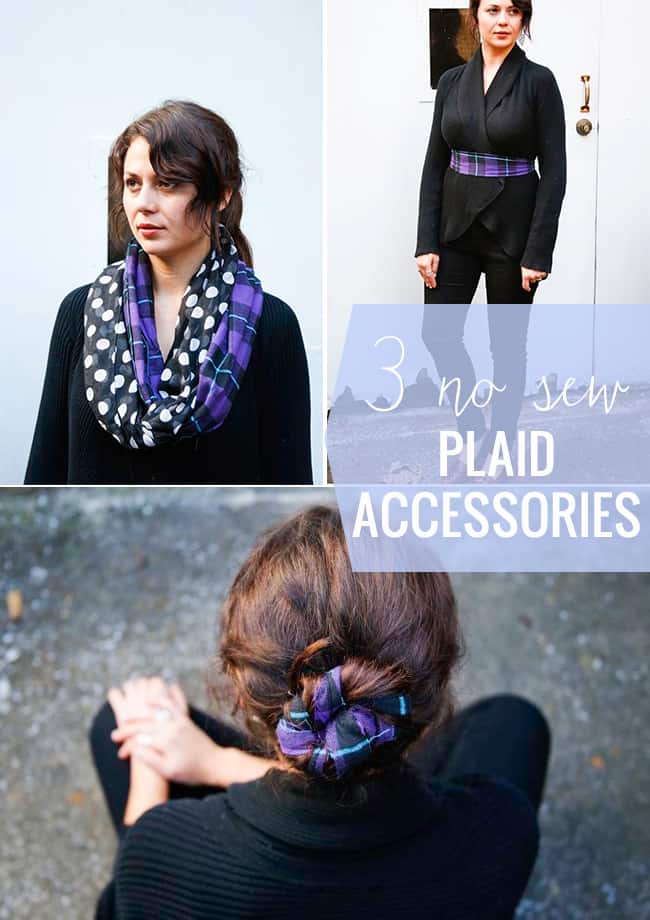 I'm mad for plaid! We know the street style fashionistas make it look good, but how to avoid looking like a lumberjack? I have visions of myself putting on a plaid shirt and somehow morphing into a giant Paul Bunyan. And while I wouldn't mind the height, carrying around an axe doesn't seem like the best idea. So check out these DIY plaid options for adding a touch of trend to your fall wardrobe. All you need is a yard of pretty plaid to recreate these 3 no sew accessories.
Twist it into your bun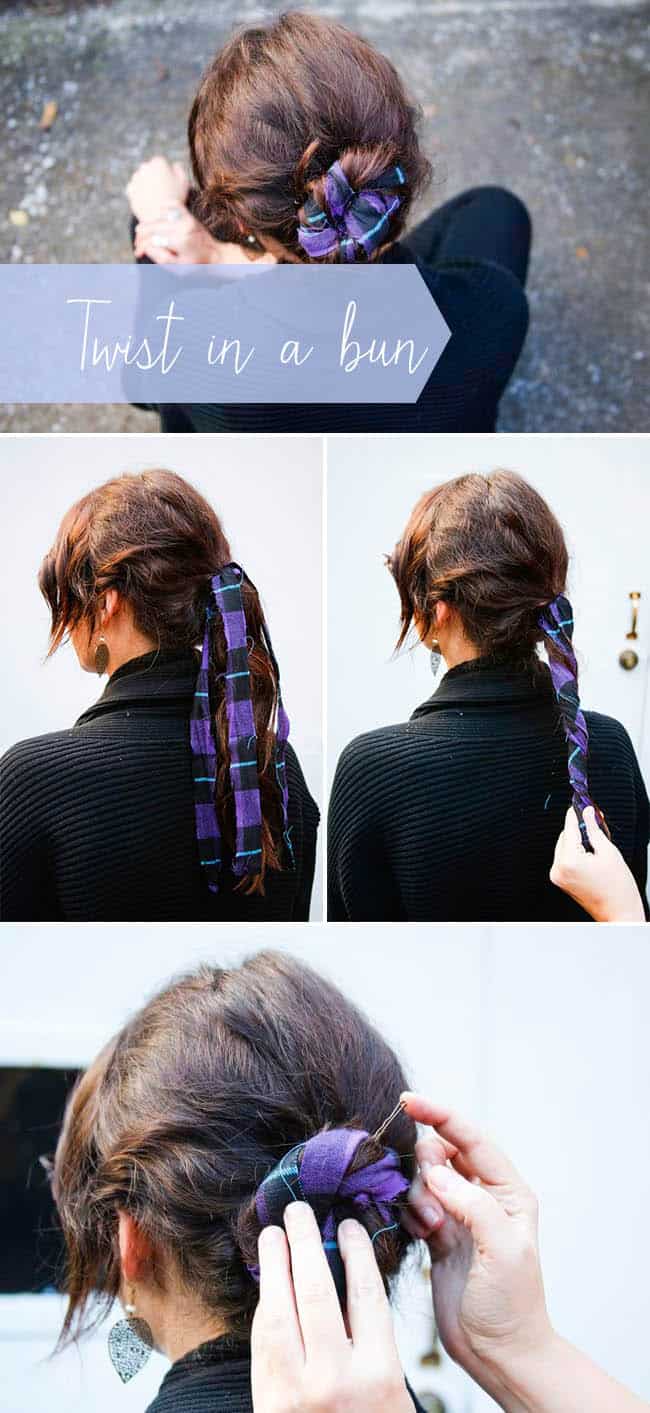 Inspired by this scarf bun on the runway, we added a few strips of plaid to a low ponytail. Then twist the ponytail tight, curl into a bun and pin.
Make a belt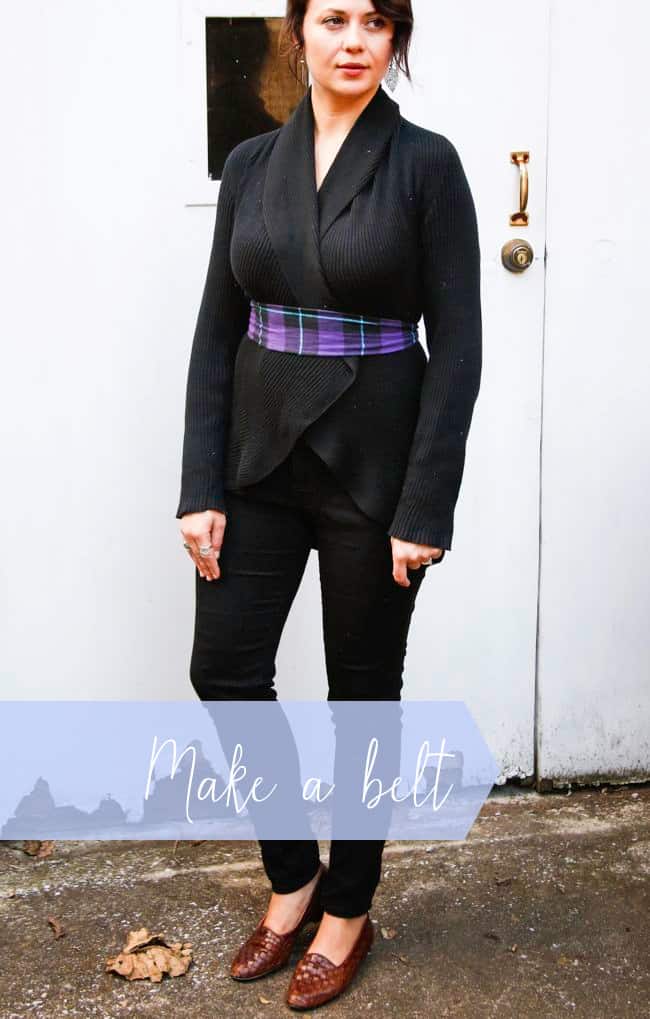 This one couldn't be easier! Take a strip of fabric, wrap it around your favorite cardigan and knot in the back. It's a cool highlight to a monochromatic look.
Make an infinity scarf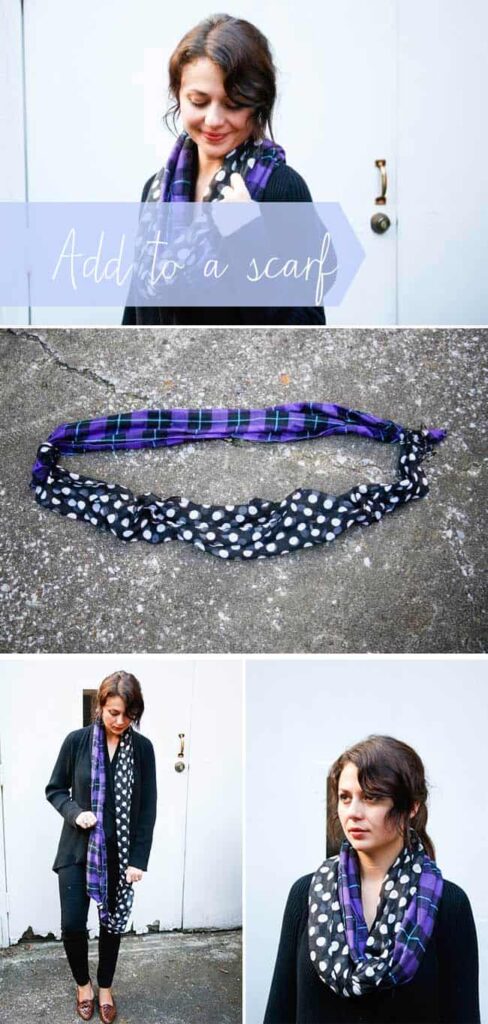 Two-sided scarves have been my new favorite look since trying it out in this post. And what goes with plaid? Polka dots! To make this infinity scarf, we cut a piece of fabric about as wide as our polka dot scarf (purchased at Wal-Mart) and knotted the ends together. Put the big loop around your neck and twist it once. You can play with the positioning a bit to cover the knots. The fabric wasn't quite as long as the scarf but it works!
1