Last week while out to dinner I announced to the hubby, 'We need more candles.' This was after a trip to, of all places, the bathroom. It had soft music playing, a little heater running, and the best smelling candle ever. It was so warm and cozy I was tempted to lock the door and take a little nap. But then again, you might have noticed I have a bit of a thing for candles. They are so satisfyingly easy to make – and wrapped in piece of old t-shirt (bonus points if it looks like a peppermint!) they make the perfect hostess gift.
Soy Wax DIY Scented Candles
Supplies needed
Wicks
Essential oils
Small tins
Instructions
Step 1
Glue the wick to the bottom of the tin and roll the top around a pencil or skewer to hold it upright. If you don't have enough wick to roll, then just hold it with your fingers when you pour the wax.
Step 2
Melt the wax in the microwave in 30-second increments (or use a double broiler). When all the wax is melted add 8-10 drops of essential oil and stir. The more essential oil you add the stronger the smell, so add the fragrance slowly.
Step 3
Pour the wax into the tin (holding the wick if needed) and let the candle sit for several hours to harden.
Step 4
Use a circle of fabric and a piece of twine to wrap the candle. Add a homemade tag letting the recipient know what yummy smell to expect!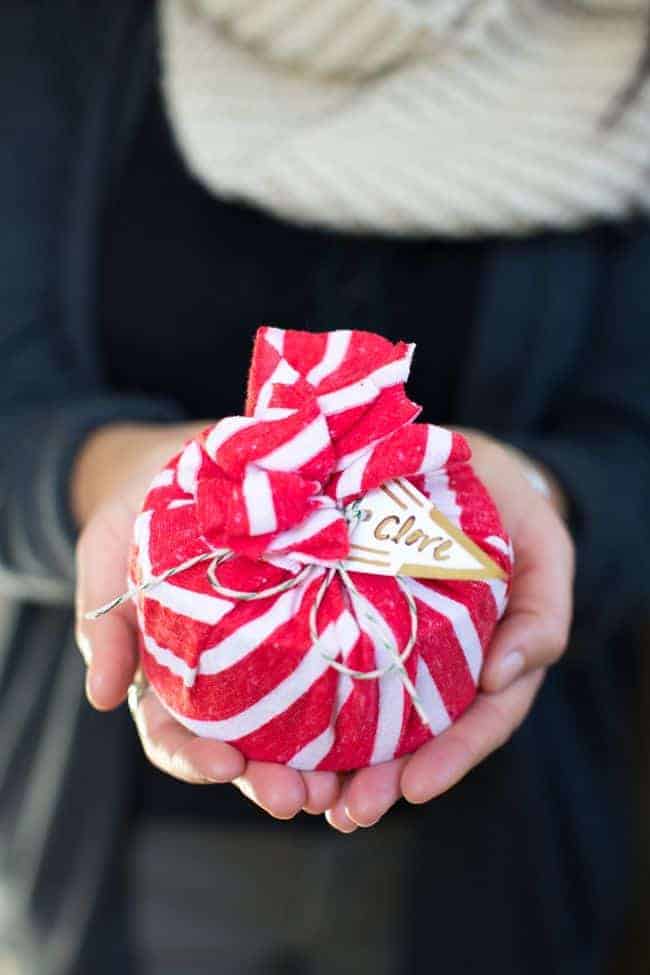 0