Will you be rocking a statement necklace on New Year's Eve? What about a big ol' statement ring? I'm all about a blingy ring – the bigger the better my mom always said! I made this bedazzled clay ring ages ago and thought New Year's was the perfect time to share the how to. Read on to make your own DIY statement ring.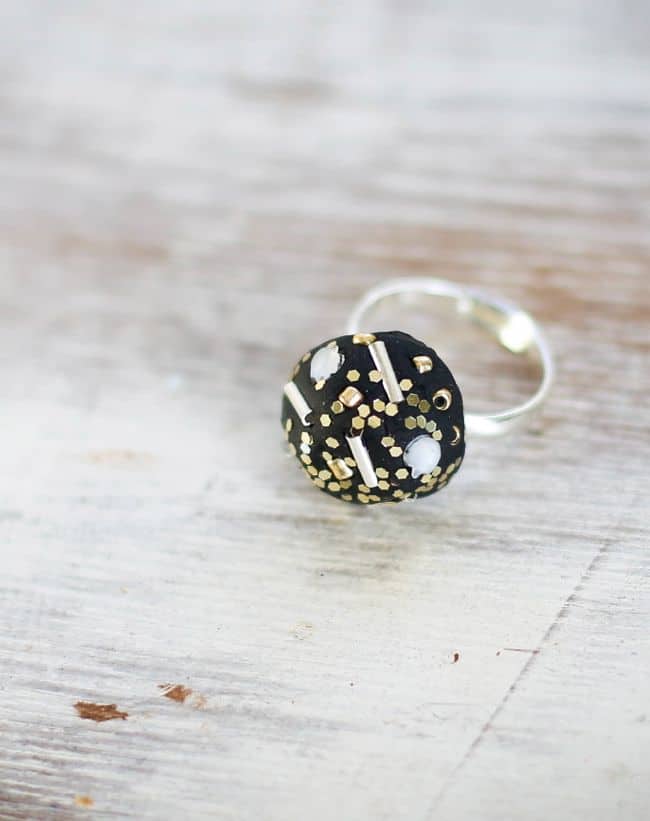 DIY Bling Ring
Supplies needed
Black oven bake clay
Flat ring base
Gold glitter
Small rhinestone stickers and beads
E-6000 glue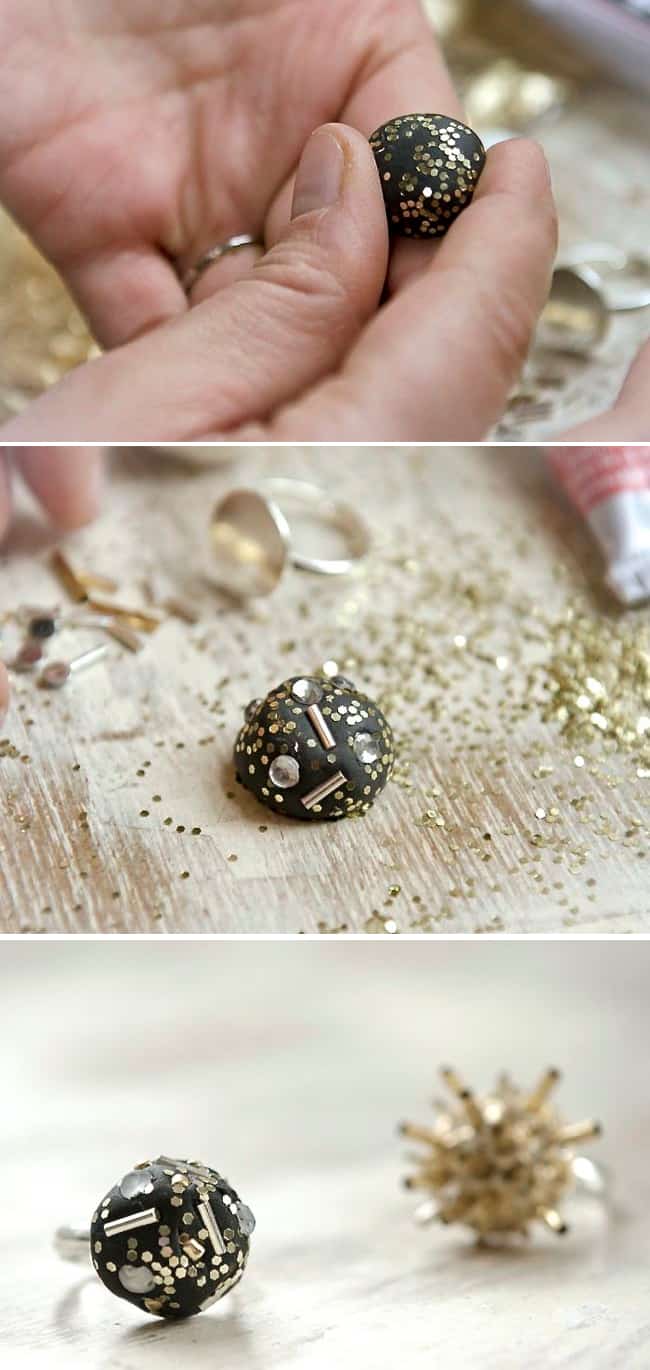 Instructions
Step 1
Massage a small chunk of clay until soft. Shape the clay into a ball, working in the gold glitter as you go.
Step 2
Flatten the bottom of the clay ball to fit onto the ring base. Press other beads or gems into the clay.
Step 3
Bake the clay according to package directions. Then glue it to the ring base with E-6000.