We had a very long, cold winter and, because of it, I took to wearing scarves to keep myself warm both in and out of the house. I got used to their coziness, their comfort. Now that it's getting warm, my winter ones just won't work – so I figured out an easy plan for a simple DIY summer scarf.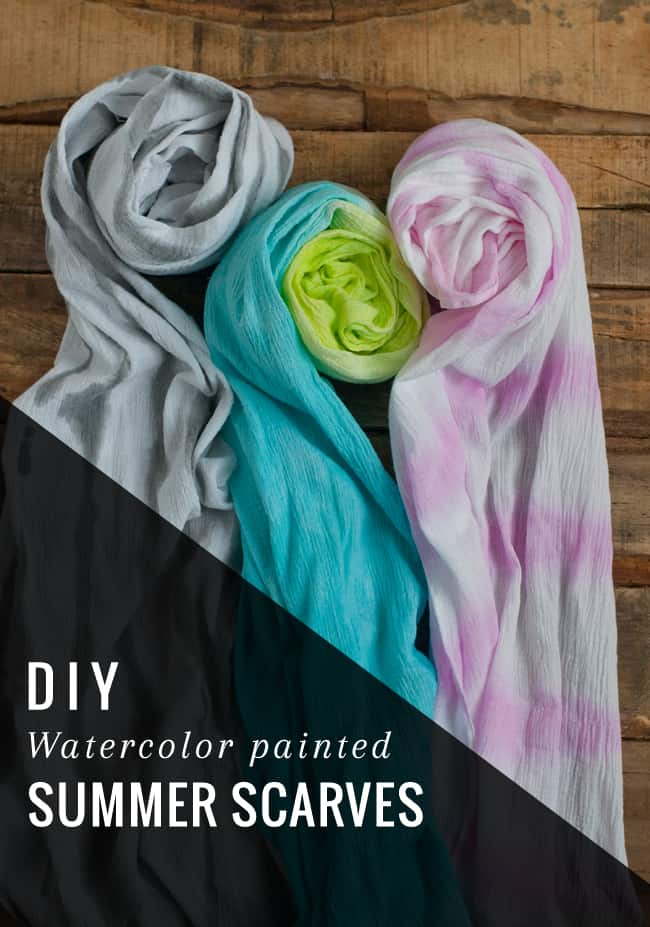 After deciding to make a scarf for summer, I needed design inspiration, and found what I needed in an image of simple dessert table background. It was a gauzy fabric with light, wide rose-colored stripes and it screamed "summer" to me. Soft and subtle and perfect with shades.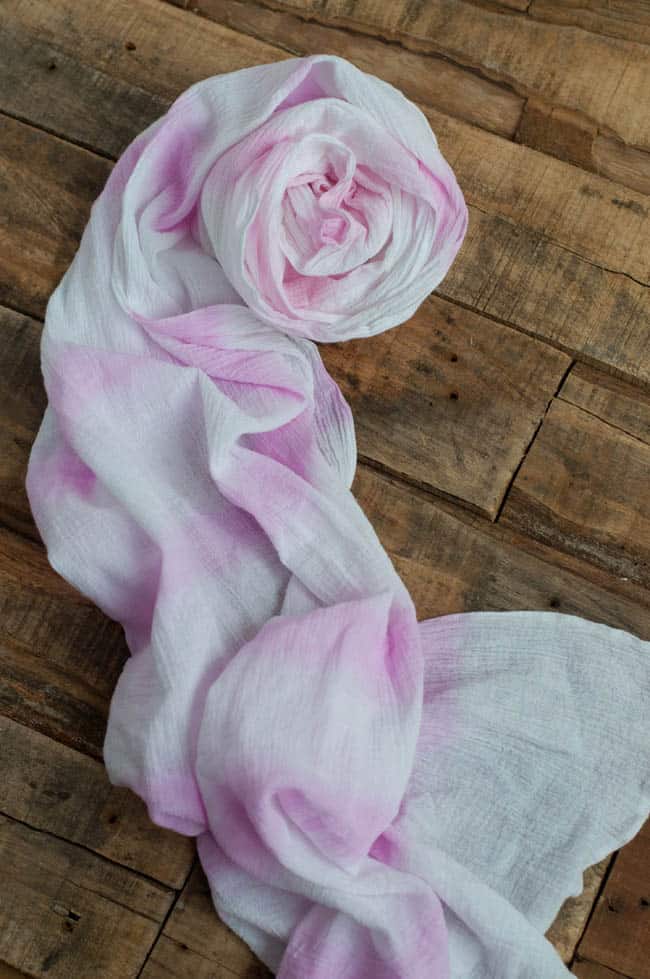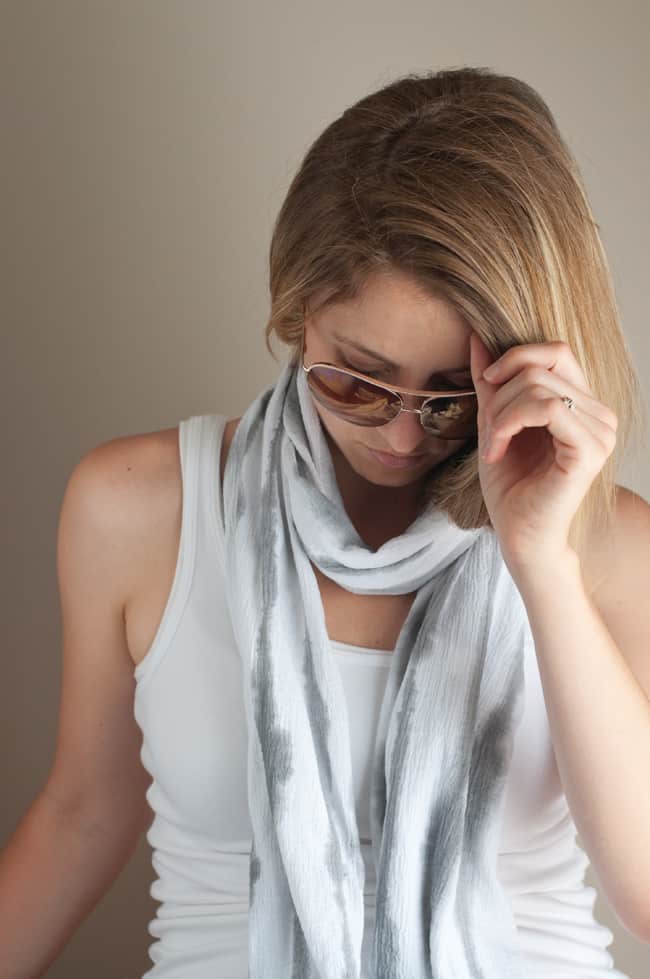 The material was a challenge to decide on. I am not what you would call a seamstress or a person knowledgeable in textiles. I try, but it just doesn't stick. After searching the entire fabric store, I found the perfect gauzy cotton in the seersucker section, just in case you are interested. Now your trip won't take as long as mine!
Supplies needed
Instructions
Step 1
Wash and completely dry fabric. At 7.5 feet in length, the width is too bulky, so it must be cut down. I cut mine down to 24 inches wide.
Step 2
Once it is cut down, hem the edges with a very small turn-in.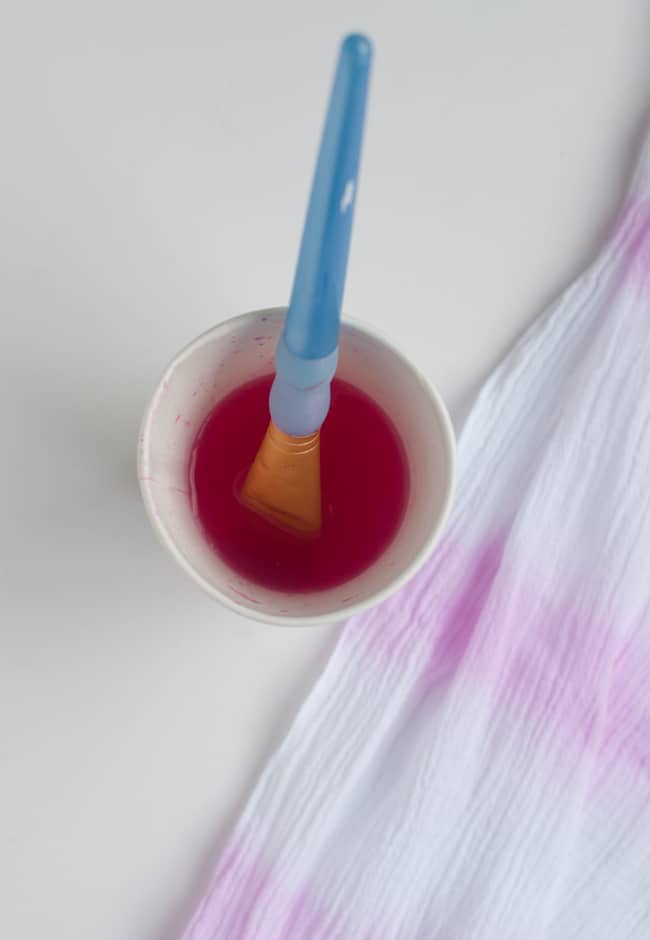 Step 3
Next comes painting! The design and paints are up to you and make sure to follow the manufacturer's directions for application and to set. I chose Pebeo Transparent paints because they are vibrant in color and don't affect the texture of the fabric.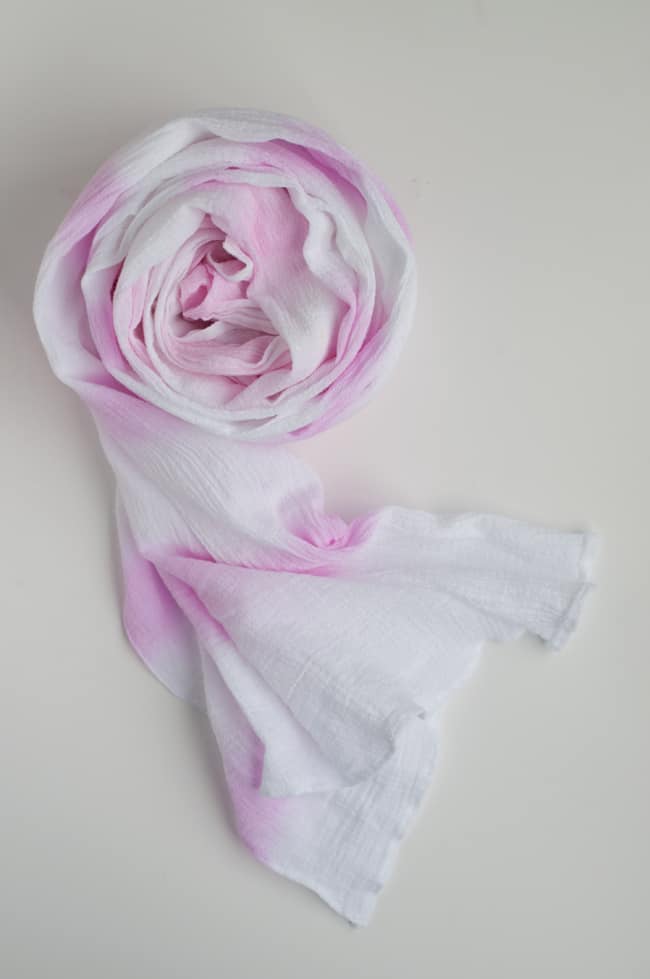 These are so easy, you can make a few to rotate through and complement your summer wardrobe. Just add tank top and shades!

Do you wear scarves in the summer?
0