Giving up paper towels is kind of like breaking the Diet Coke addiction. It's one of those things that you know are bad for you (or the environment), but it's just soooo hard. Having plenty of towels and homemade T-shirt wipes on hand is the best way to stay on the wagon.
How to make homemade T-shirt wipes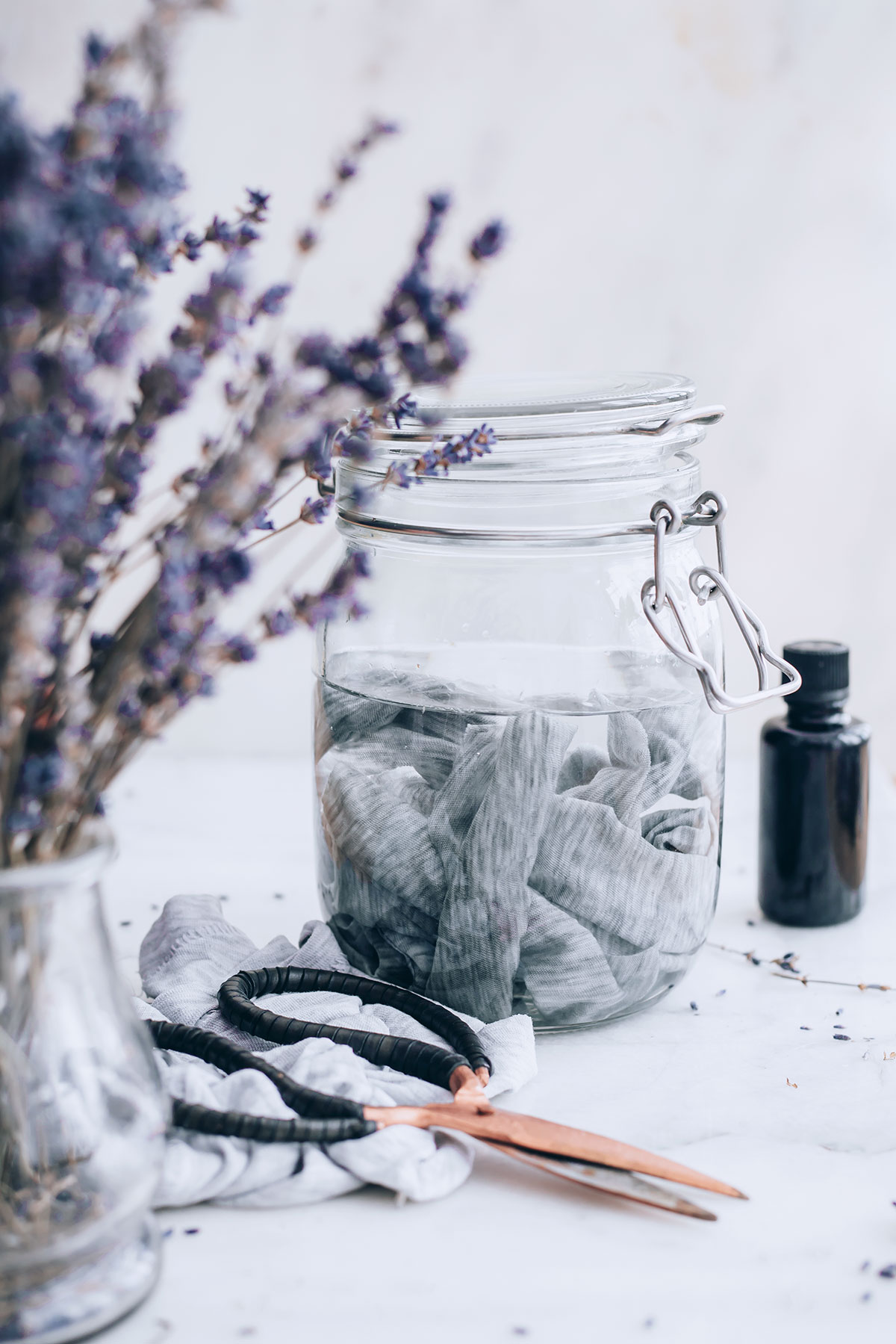 To cut down on paper towel usage the first thing I did was to hide the roll. My hubby would freak out if we went cold turkey, so this was my sneaky start. Out of sight out of mind, right?
And it worked! Just by not being on the counter all the time we started using dish towels to clean up spills and wipe things down. But we still encounter times when you can't help but ask, 'where are the paper towels?!' Gross things like pet accidents come to mind. And I also use wipes for a quick clean in bathroom sinks and along toilet lids. (I have two boys who refuse to aim.)
That's when having a stash of heavy duty T-shirt wipes comes in handy. You can make these wipes with recycled cotton t-shirts and use them over and over again.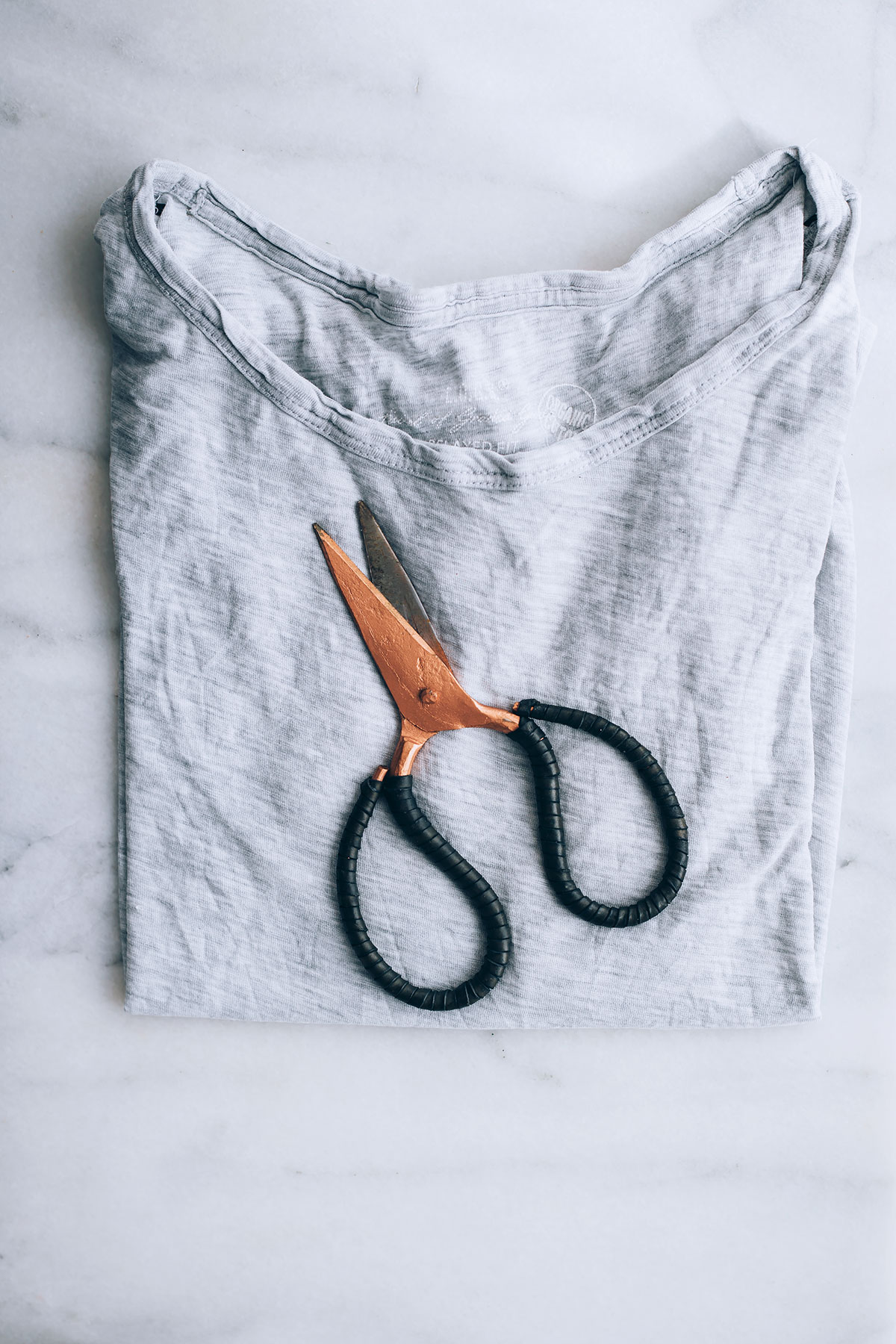 These heavy duty T-shirt wipes use vinegar, grain alcohol and lavender essential oil to disinfect. You can leave out the vinegar if you have marble counters. Or you could just use vinegar and water. To make gentle wipes just use water with a squirt of Castile soap and a few drops of essential oil mixed in.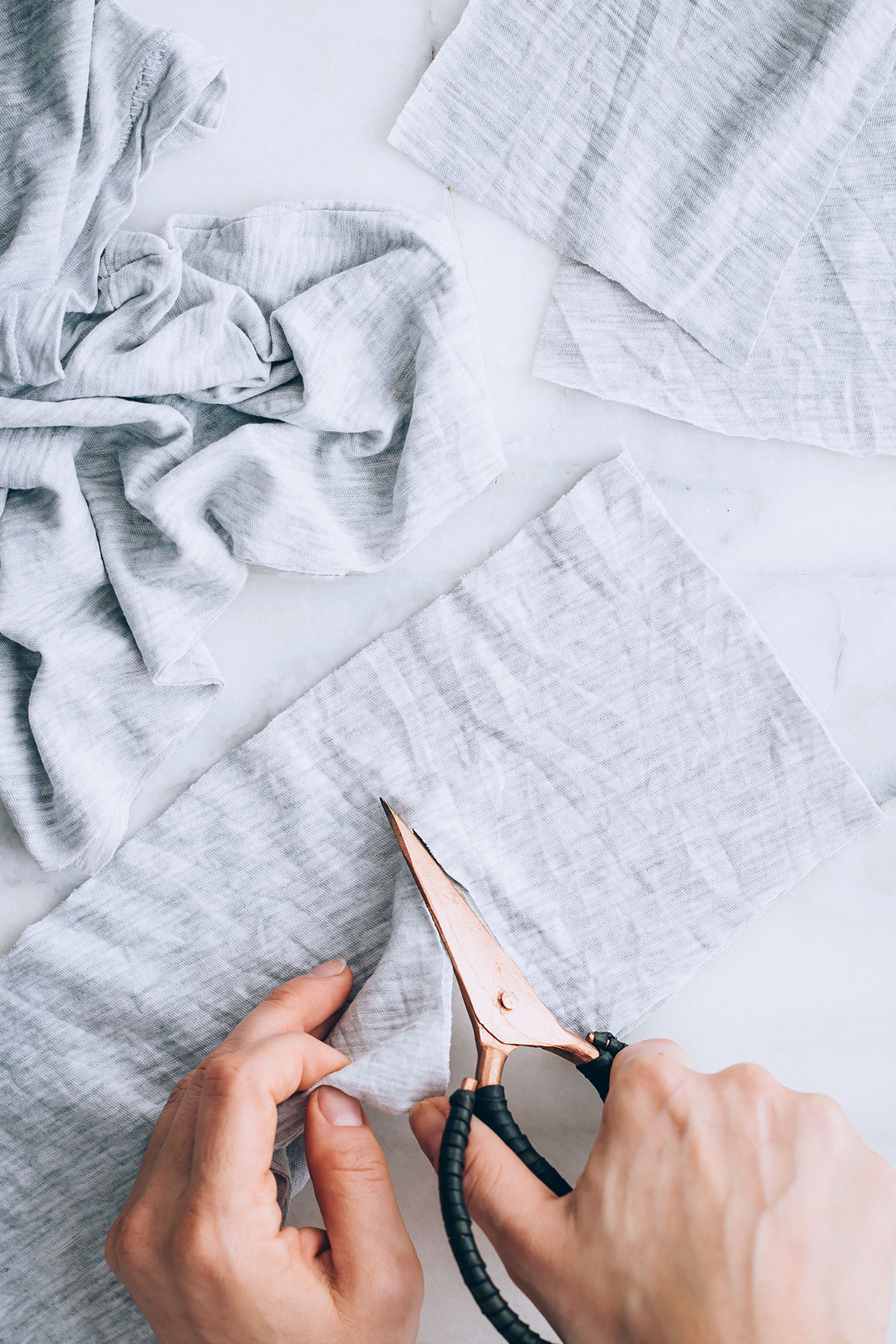 I tend to get a little overzealous when cutting up my T-shirts, but it's best if you don't make the wipes too small. It's much easier to wipe up spills and wipe down counters with a slightly larger wipe.
Combine the liquids in a large glass jar first. Then add the wipes, filling the jar all the way to the top. I usually reattach the jar lid and turn the whole thing upside down for a few minutes to help saturate the wipes with the cleaning mixture. The wipes should be wet, but not sopping; you can squeeze out any excess if needed.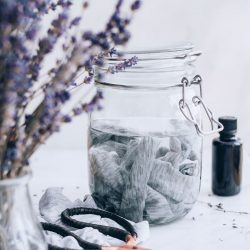 DIY T-Shirt Wipes
Ingredients
1-2

cotton t-shirts

6

ounces

grain alcohol / everclear

20

drops essential oil

2

ounces

white vinegar

4

ounces

distilled water

32-

ounce

jar
Instructions
Cut a clean plain t-shirt into wipes. Lay the shirt out flat and cut across horizontally in 3 places to create 4 long strips. Then cut those into 12-15 smaller squares.

Mix up the cleaning solution. Pour 6 ounces alcohol into a 32-ounce glass jar. Add 24 drops of lavender essential oil. Let sit for 5 minutes.

Then add 2 ounces of vinegar and 4 ounces of water. Replace the lid and shake the liquid ingredients together.

Remove the lid and add about 15 t-shirt pieces. Replace lid. Turn the jar over to let the liquid saturate the wipes.

Use wipes and then wash in laundry.
Photos by Ana Stanciu
36