What's the one place in your home that you dread cleaning? Mine is the kitchen—or more specifically, the microwave. There's nothing I love more than shutting the door on a sticky, ripe-smelling, food-splattered microwave and pretending it doesn't exist.
But sadly, there's only so many times you can get away with that until it does, in fact, have to be cleaned. When that time comes, just grab a lemon and some water and let your microwave do all the hard work for you. Here's how to clean a microwave with lemon in five minutes flat.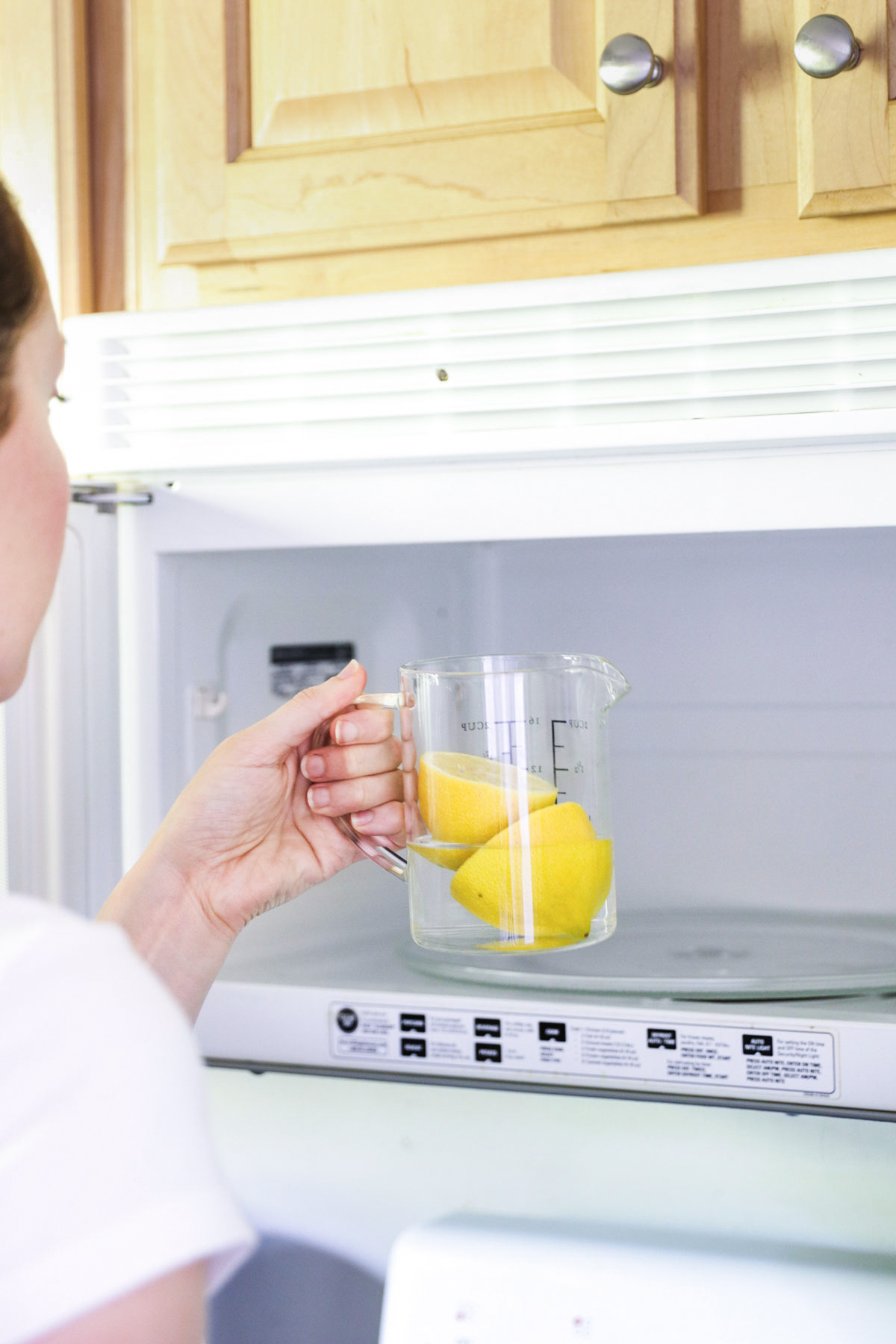 How to clean a microwave with lemon
All it takes is one bowl of chili or a leftover plate of pasta to turn your sparkly-clean microwave into a big ol' mess. And once that happens you have two options: wipe it down immediately (the v. mature thing to do) or shut the door and ignore it (my personal fave).
Unless I've mentally prepared myself, scrubbing a microwave is a chore that takes more elbow grease than I'm willing to commit. But that was before I really knew there was a third option. Turns out you can clean your microwave in a matter of minutes without the sweat equity.
Lemons are naturally anti-bacterial and a great de-greaser. Plus they have a fresh, sunny scent that can freshen up a dirty kitchen in no time. When combined with the power of steam, they help melt away dried on food, get rid of greasy build up and freshen the hard-to-reach corners of your microwave. No harsh chemicals required.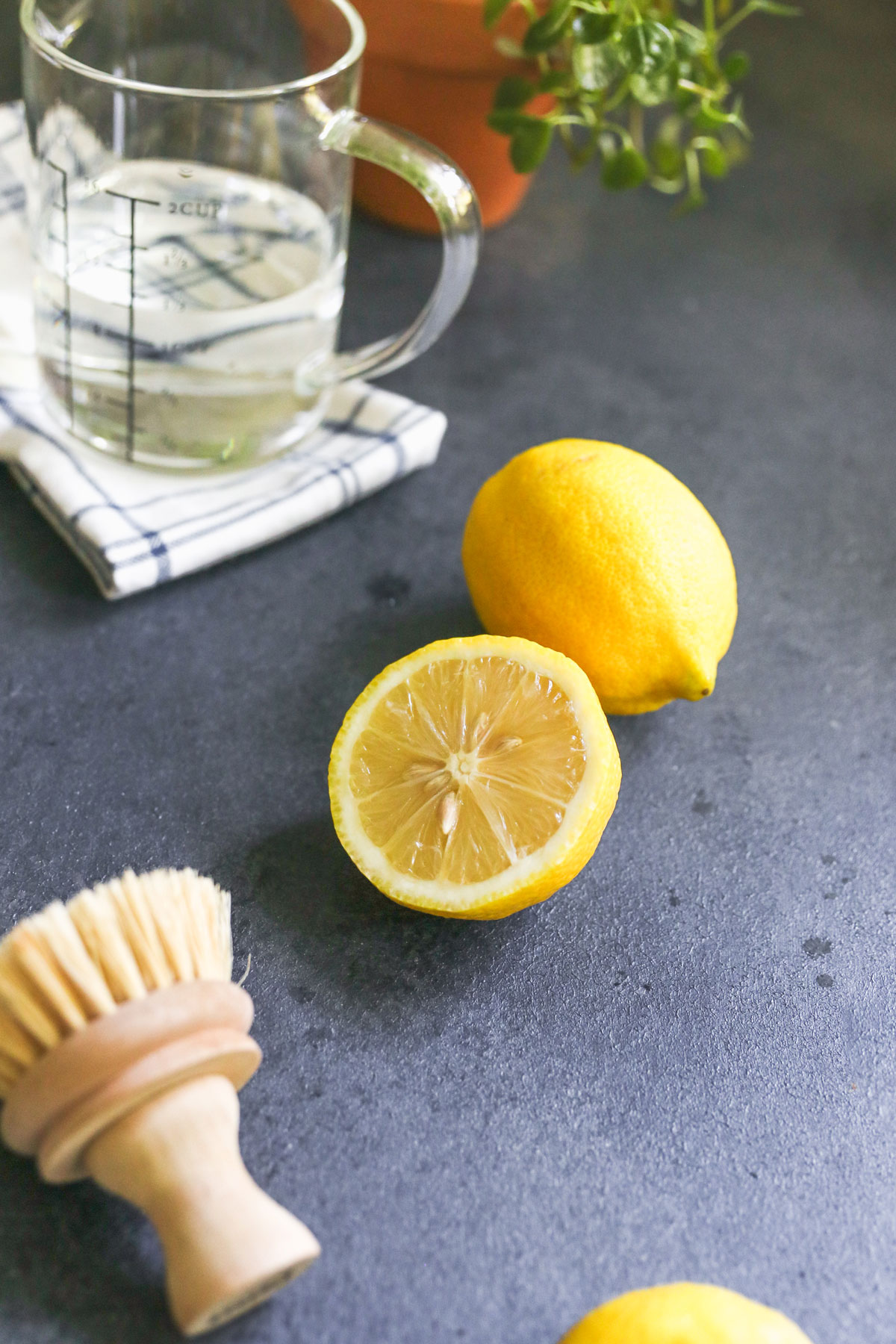 The process only requires three things: a lemon, water, and a microwave-safe bowl. But feel free to add a teaspoon of baking soda or a few drops of lemon essential oil for added cleaning power.
Supplies
1 lemon, cut in half
½ cup water
Microwave-safe bowl or measuring cup
Dry rag
1 teaspoon baking soda or 3 drops lemon essential oil (optional)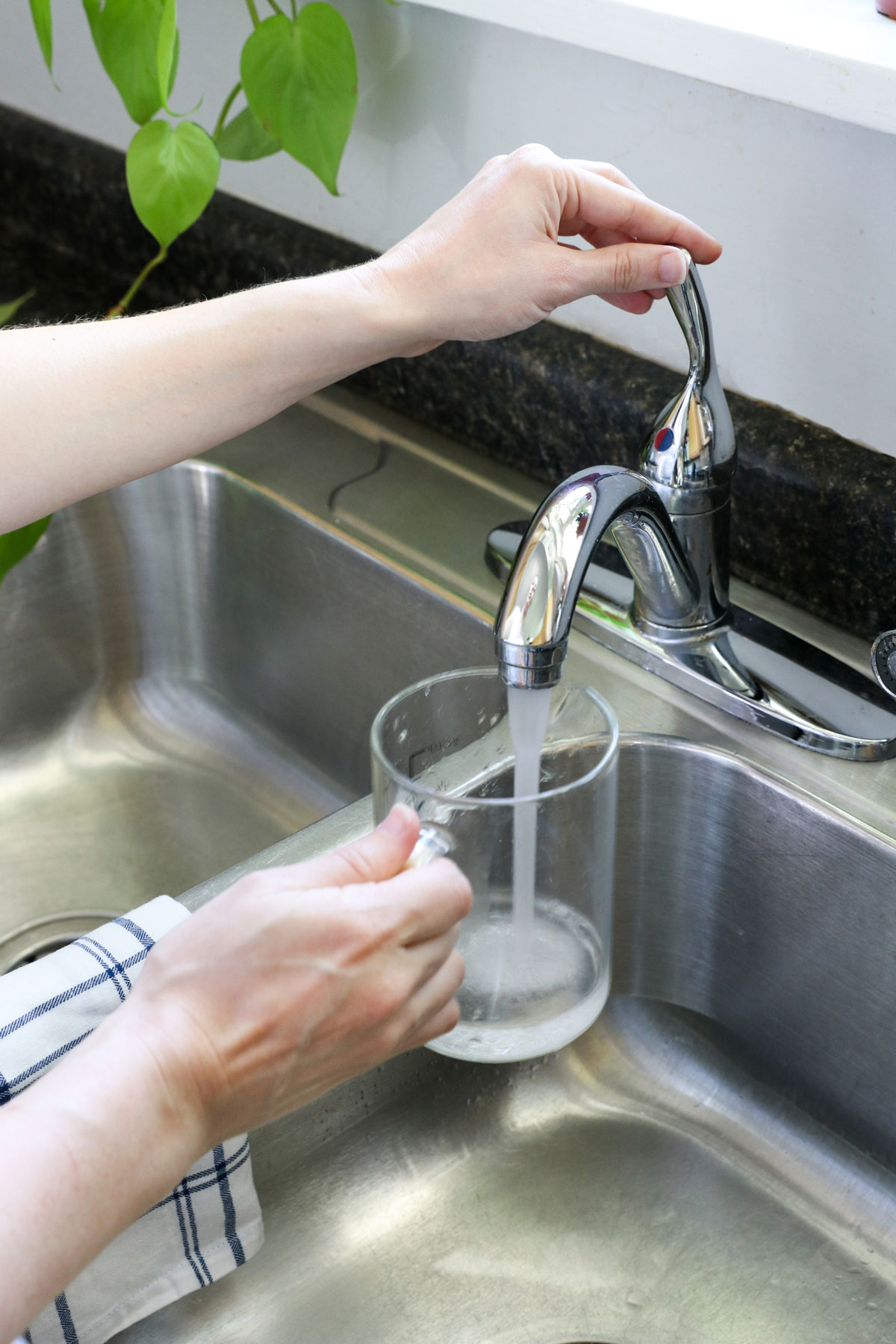 1. Pour water into a bowl. Then gently squeeze the lemon into the water and drop both halves in as well.
2. Place the bowl in the microwave and heat on high for 3 minutes, allowing plenty of time for the water to boil and fill the microwave with steam.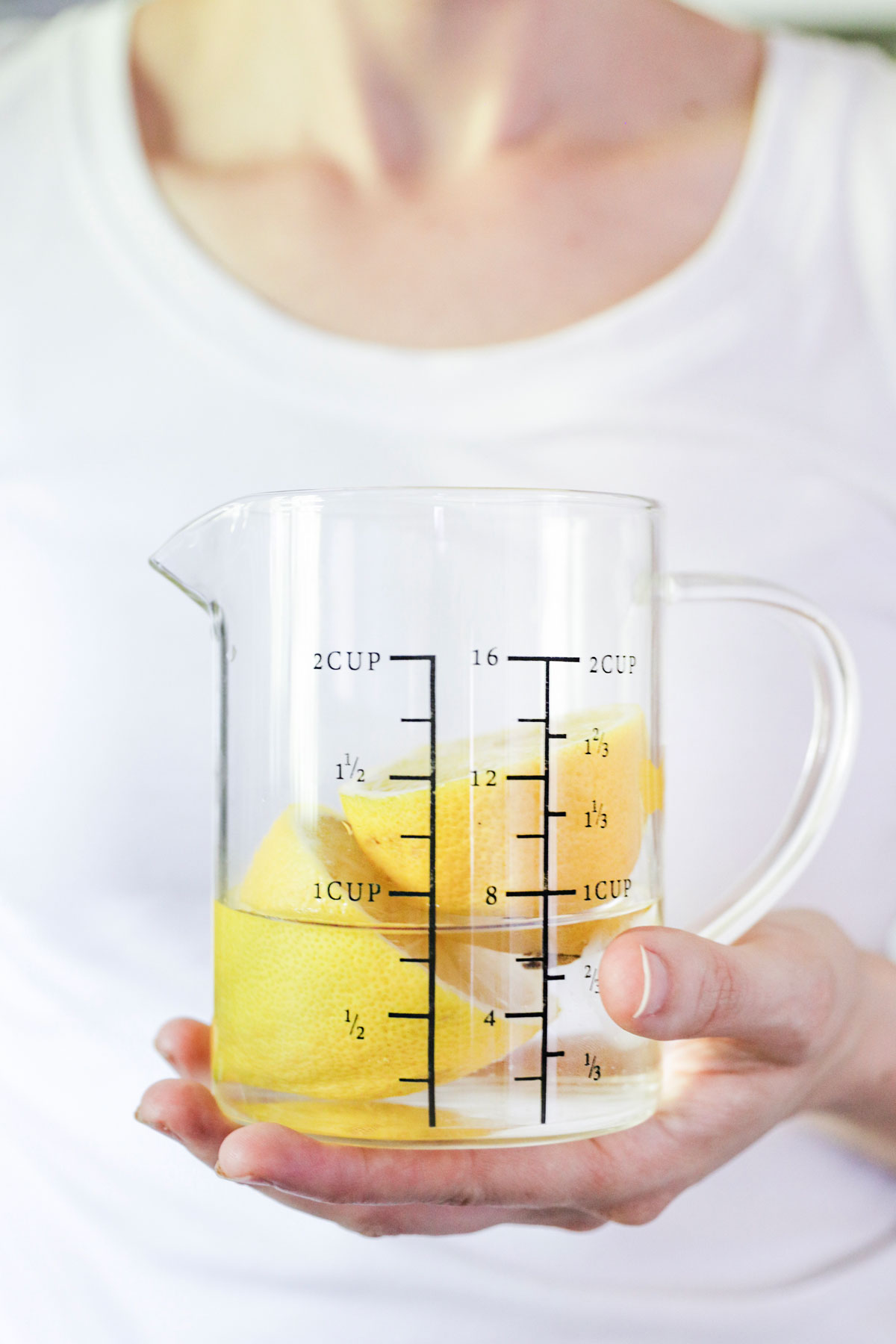 3. Without opening the door, let stand for 5 minutes so the steam can help loosen food and melt away grease.
4. Remove the bowl of lemons and use a clean rag to wipe down the ceiling, walls, floor and door. If your microwave has a turntable, lift it out and wipe it clean as well.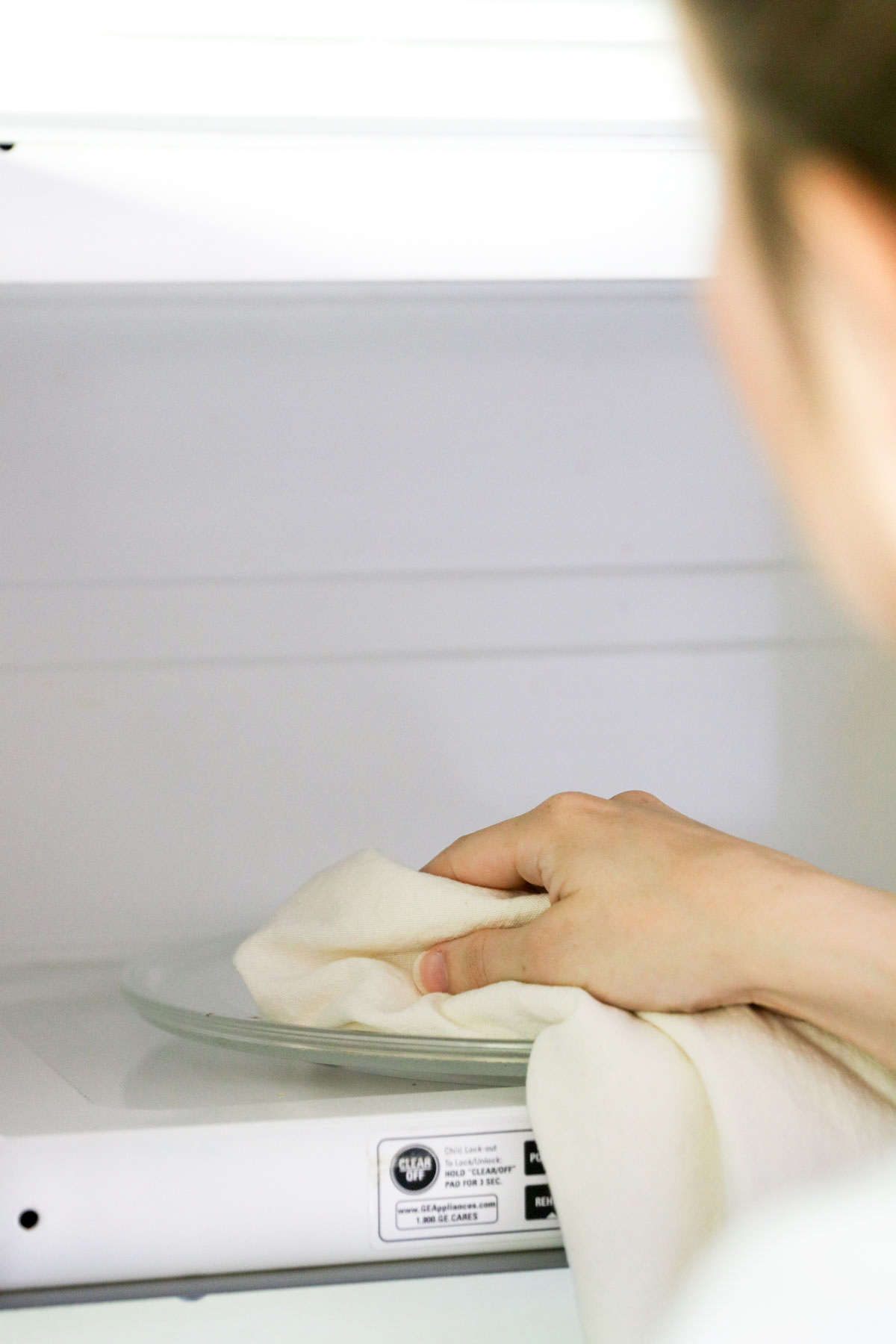 5. If you're left with any stubborn spots, dip the corner of your rag in the lemon water and scrub until clean.
12