When I first moved in with my husband, I remember watching in horror whenever he did the dishes. Not a fan of pre-scrubbing, he'd simply toss everything in the dishwasher willy-nilly (plates and bowls at every possible angle), still covered in dried food from the night before. Then he'd put one of those turbo dishwasher pods in the detergent dispenser and be done with it.
Needless to say I got a chemical facial every time I'd open the door to assess the damage and rearrange the racks (yes, I am that person). Not only was it ineffective and wasteful but it made our apartment smell like chlorine for hours. Along with schooling him in the fine art of washing dishes, I started making our own DIY dishwasher tablets and I've been doing it ever since.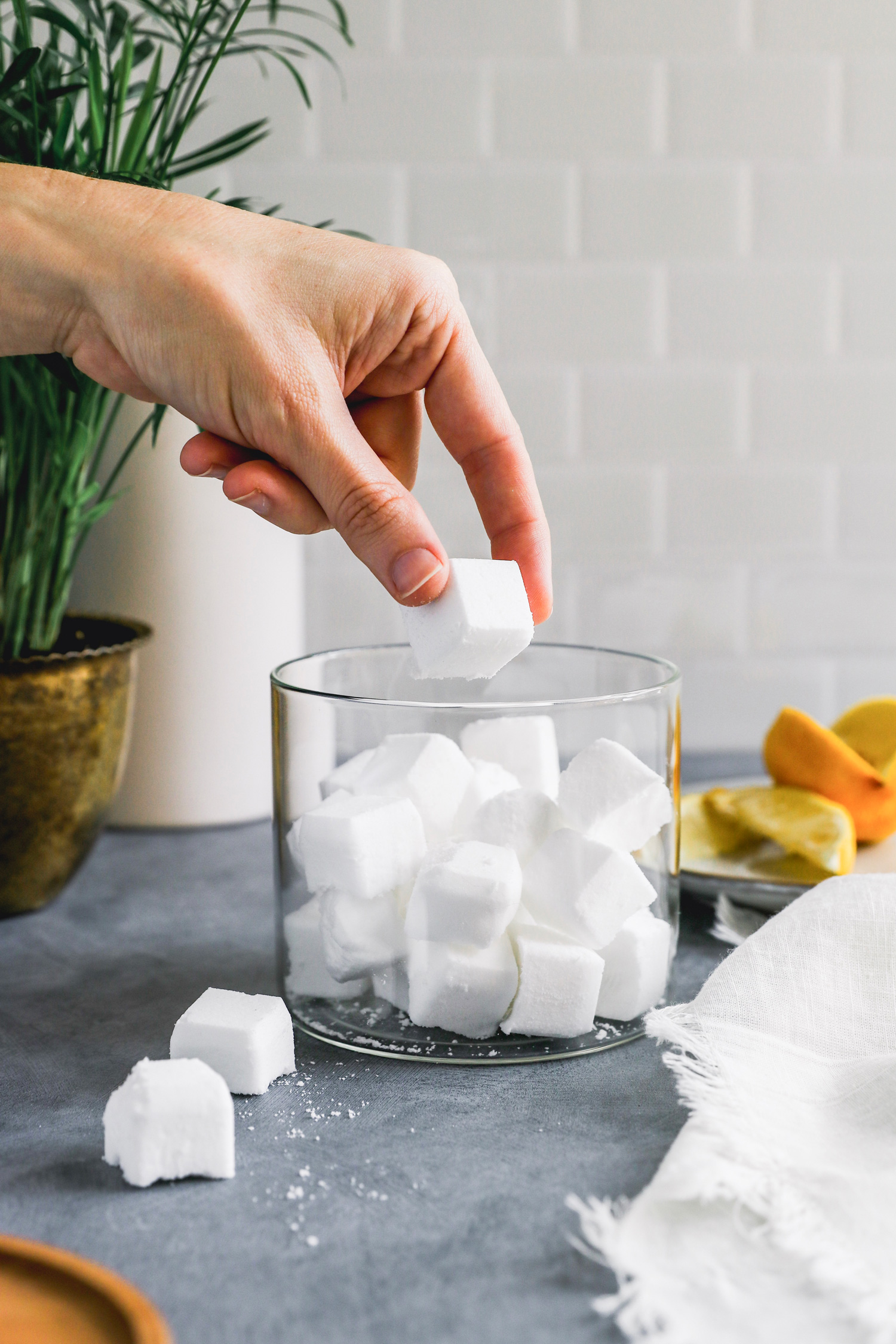 If you've ever made your own dishwasher detergent, these are just like that, only better. They use common household ingredients like baking soda and salt to make dishes sparkle. And with the help of white vinegar and lemon essential oil they kill germs and get rid of grimy buildup. Simply pop a couple in your machine's detergent dispenser and say hello to spotlessly clean dishes.
DIY Dishwasher Tablets
The first time I made my own dishwasher pods, I used a recipe that called for baking soda, citric acid and water, among other ingredients. I had super high hopes, only to be left with a big old mess that never stopped fizzing long enough to dry into actual tablets. (That's the last time I blindly trust a recipe on Google!)
But after a bit of trial and error, I finally landed on this recipe.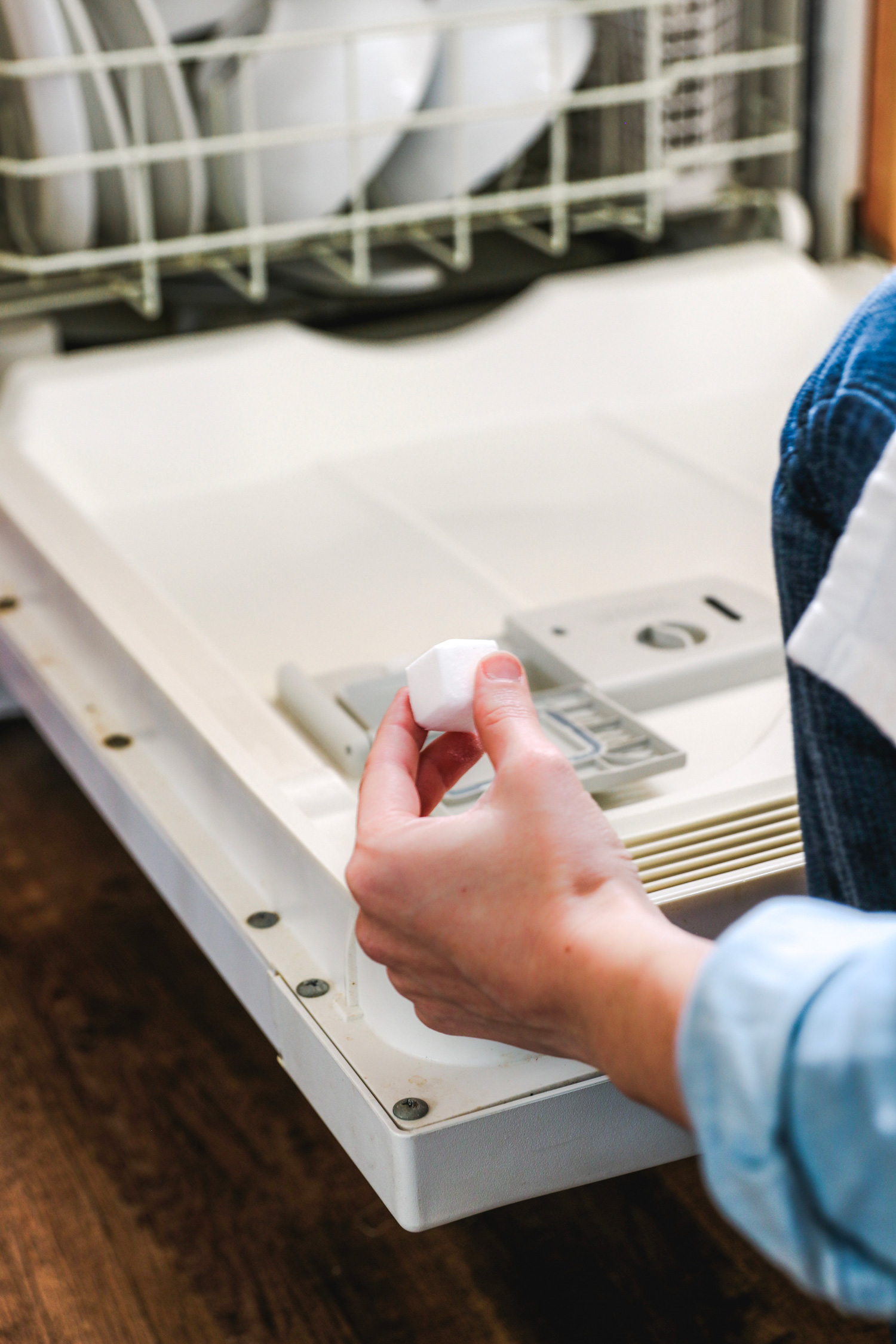 It uses super washing soda, baking soda, salt, vinegar and a dab of dish soap to get dishes squeaky clean. Washing soda helps boost the effectiveness of the baking soda, and together they cut through grease and leave your dishes shiny and clean. Salt helps soften water so you aren't left with spots and streaks. And vinegar is a great antibacterial that kills germs and melts grease and grime. Lastly, dish soap kicks the cleaning action up a tad so you don't have to pre-scrub if you don't want to.
While most recipes I saw online don't call for it, I also add a few drops of essential oil to my tablets. Lemon and grapefruit essential oils help cut through grease, kill germs and give your dishes a fresh, clean scent to boot. Just a couple drops is enough to clean without leaving a greasy residue. If you'd like to see some of our other favorite essential oils for cleaning, just click here.
How to Make Your Own Dishwasher Pods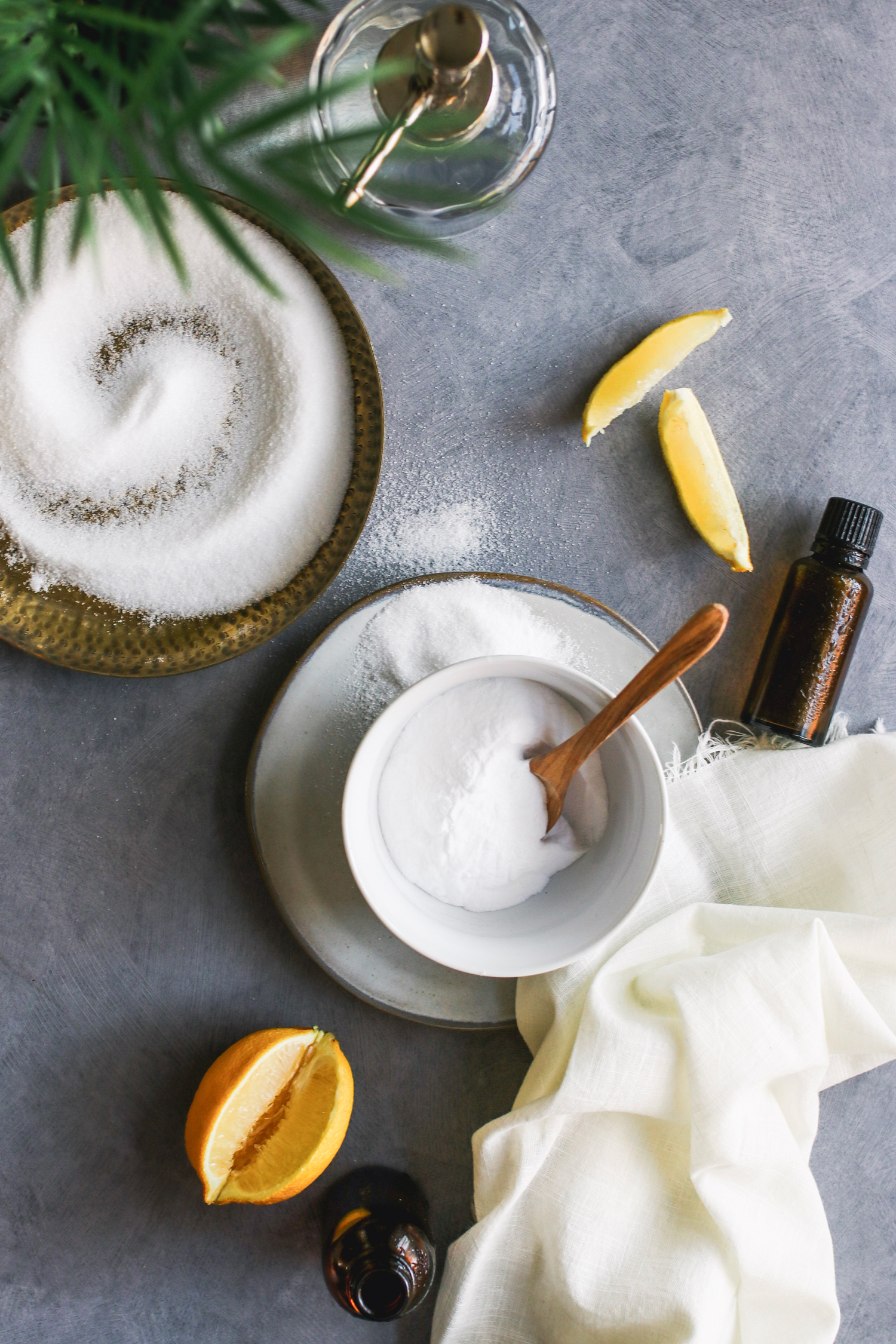 Ingredients
Instructions
1. Place everything except the white vinegar in a small bowl and whisk to combine.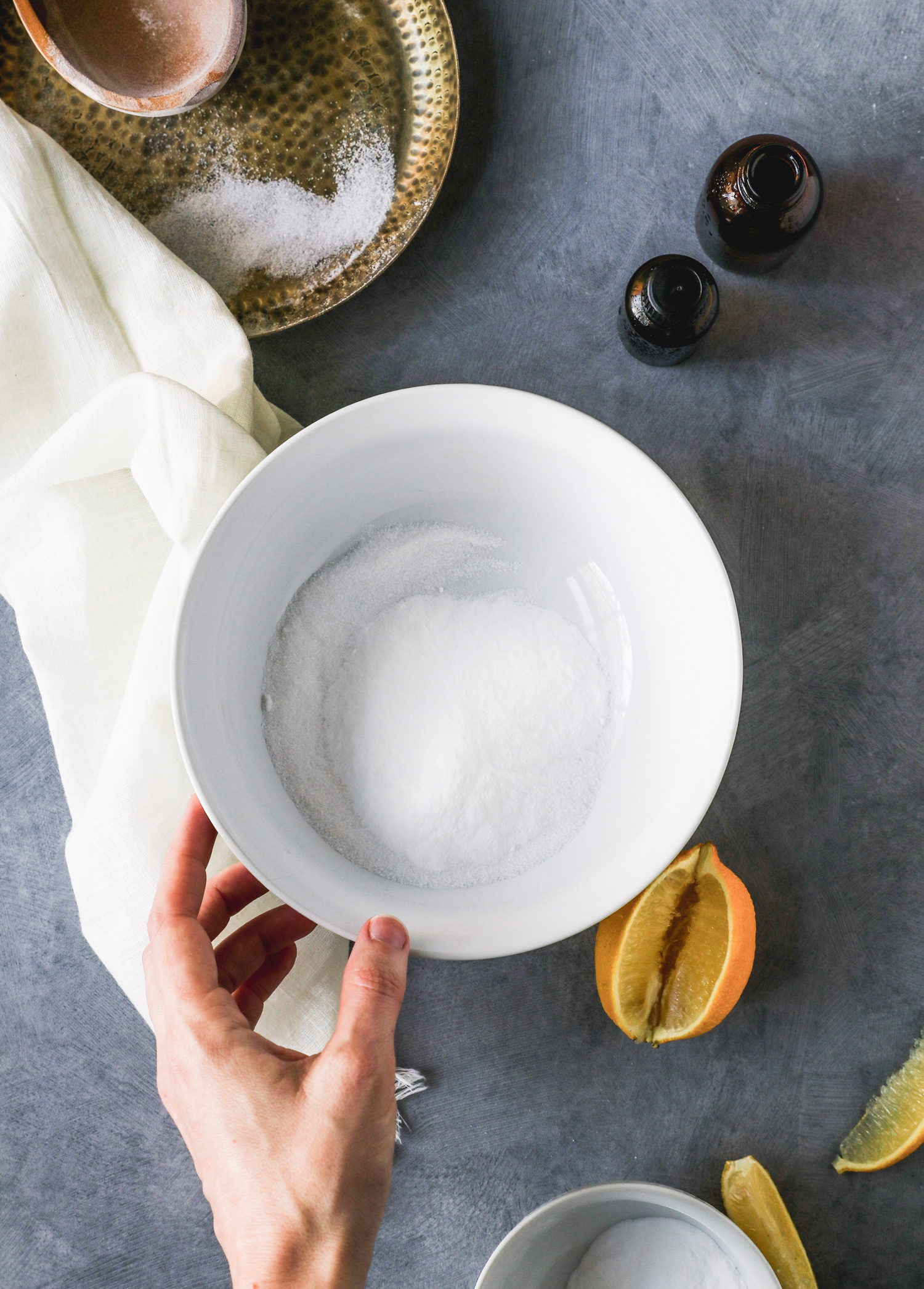 2. Slowly add the vinegar a little at a time, waiting for the fizzing to subside before adding more. Stir the mixture until it's the consistency of wet sand and it naturally starts to clump. If needed, add more vinegar or baking soda.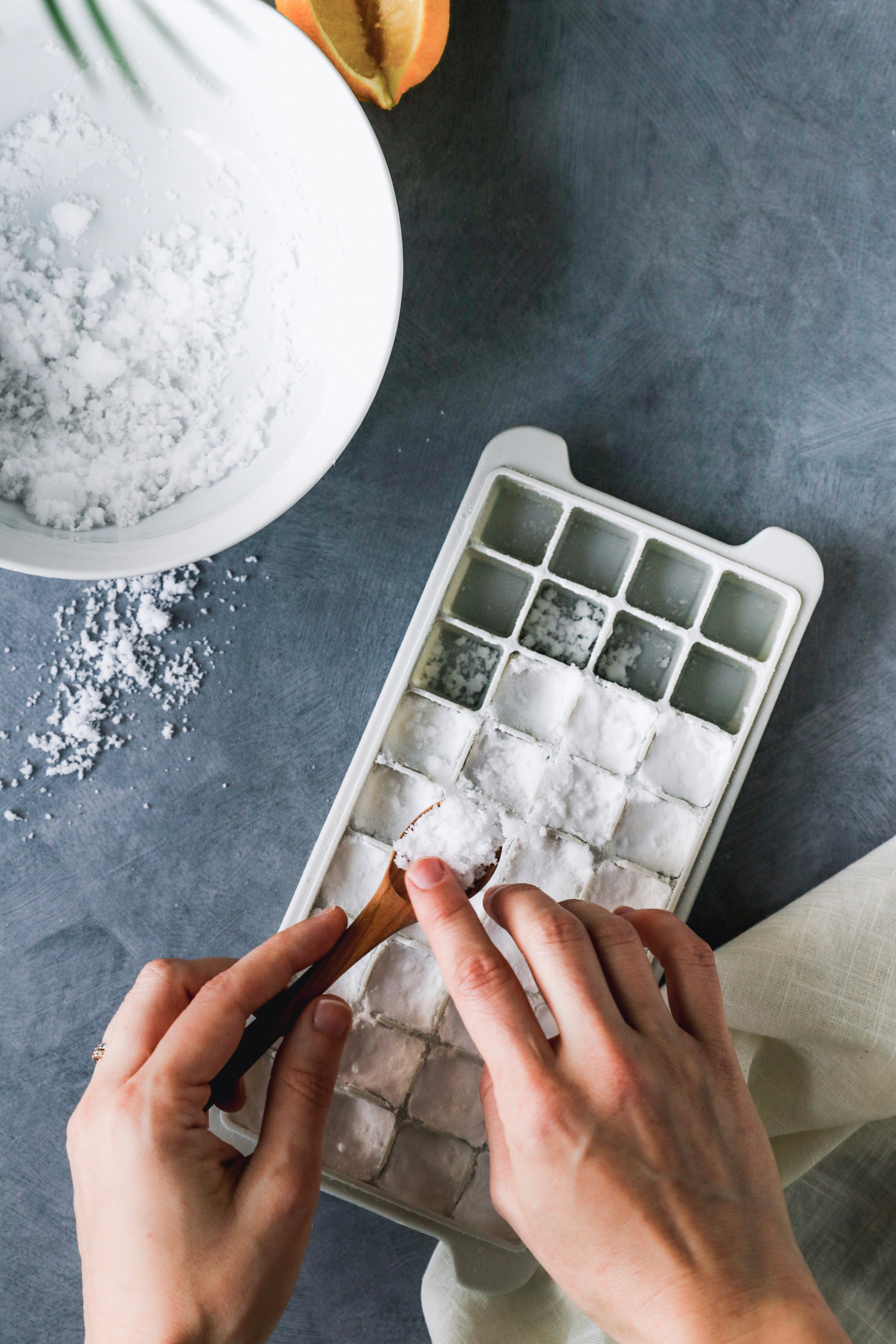 3. Spoon the mixture into an ice cube tray and press each cavity down firmly.
4. Put the ice cube tray in a dry, sunny spot and let the dishwasher tablets dry for at least 24 hours.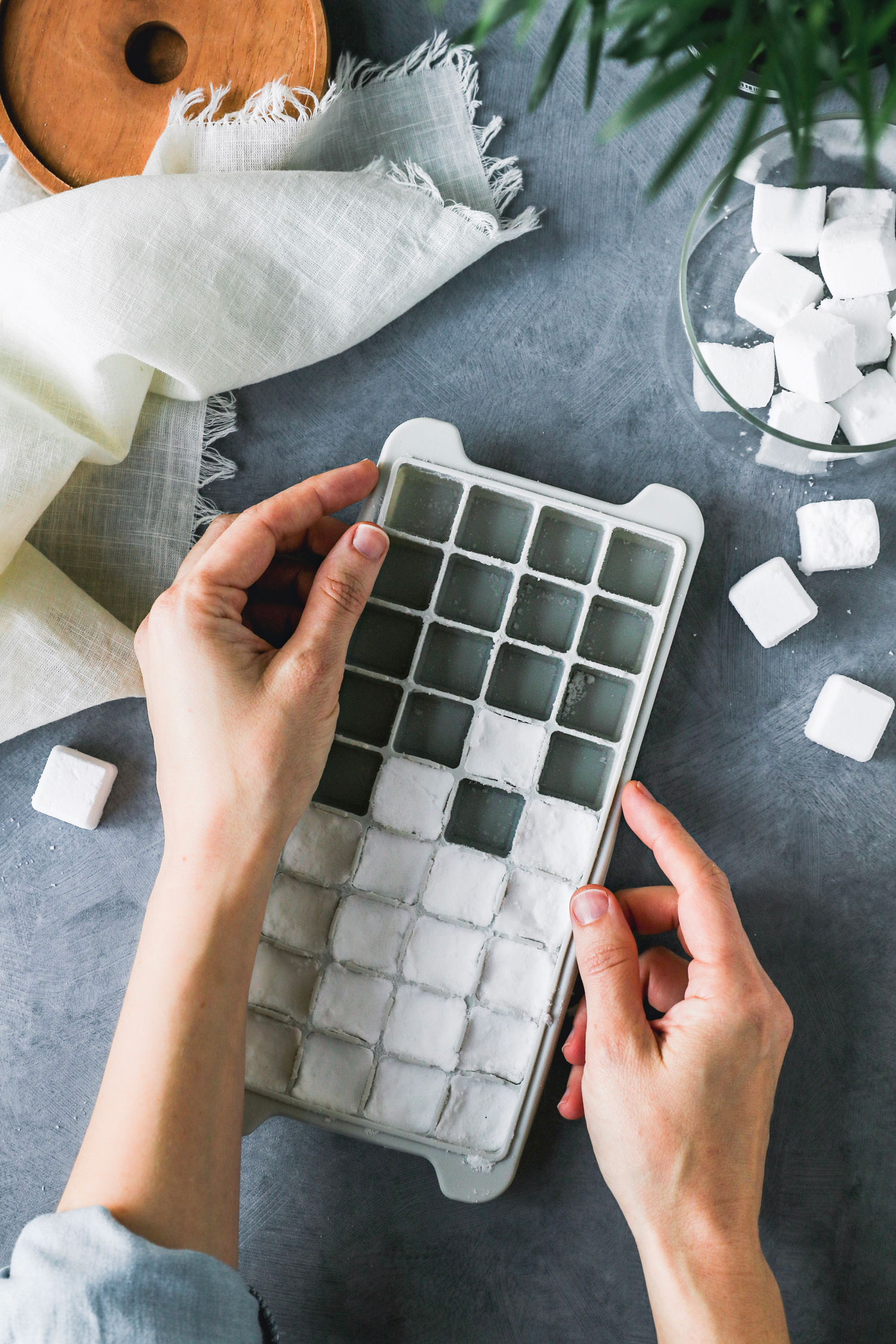 5. Test your dishwasher pods to see if they remove easily and stay in one piece. If so, transfer them to a lidded glass jar and store them away from moisture. Since they don't contain water, they should last indefinitely, but like with all homemade products, throw them out if you spot any mold or mildew.
6. To use, place 1-2 dishwasher pods in the detergent compartment and run your dishwasher as usual.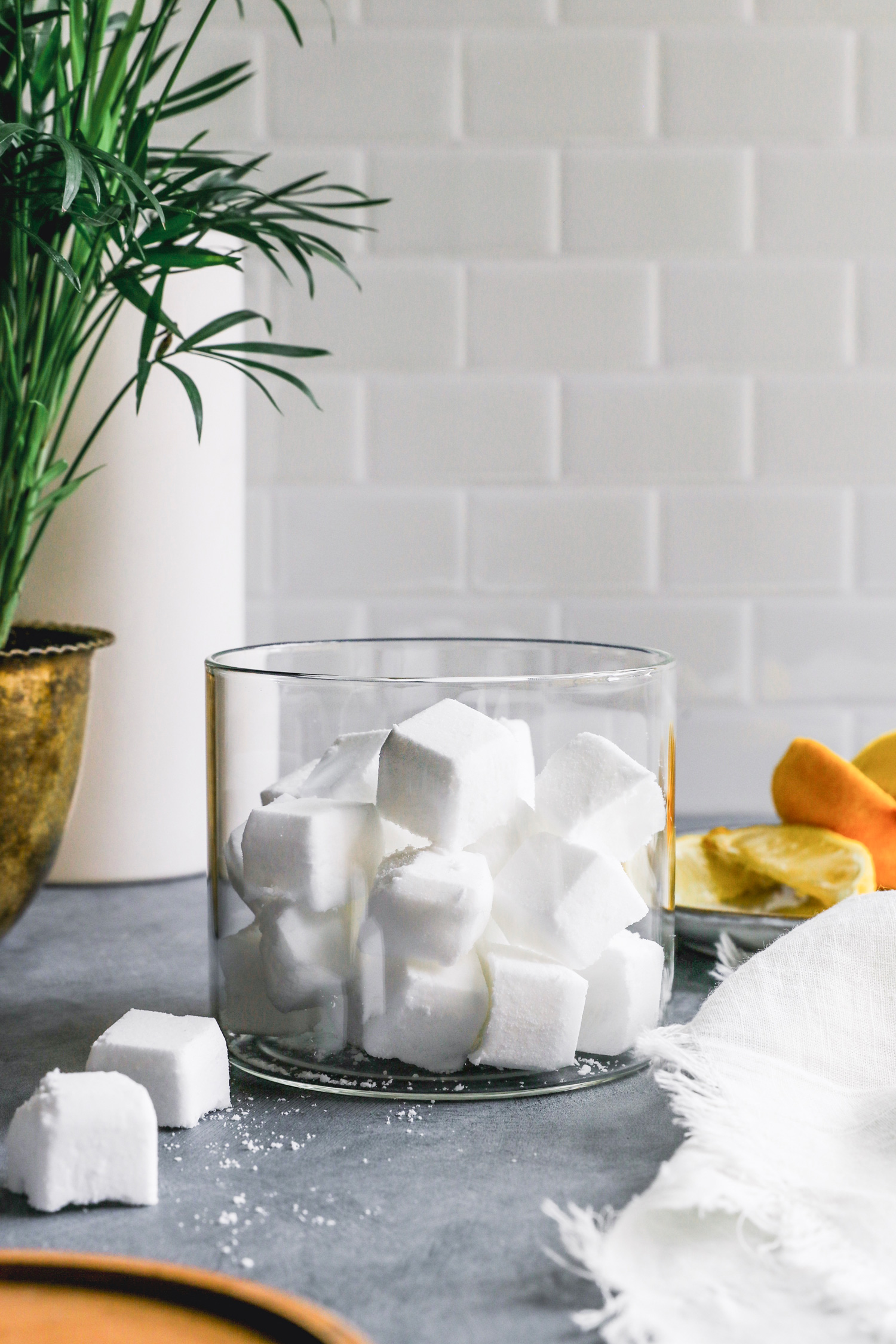 352