You know what's the worst part about being an adult? It seems like I'm never not doing the dishes. Our sink is always filled to the brim, and because of that, I'm always running out of dishwasher detergent at the worst possible moment.
Last time that happened, I went in search of a homemade liquid dishwasher detergent that works as well as my store bought stuff, but uses ingredients I already have. This eco-friendly detergent comes together with only a few pantry staples and costs next to nothing to make.
And did I mention it's easy to whip up? So easy, in fact, you'll never go back to the expensive stuff. Just be forewarned: what it lacks in suds, it more than makes up for in shining power.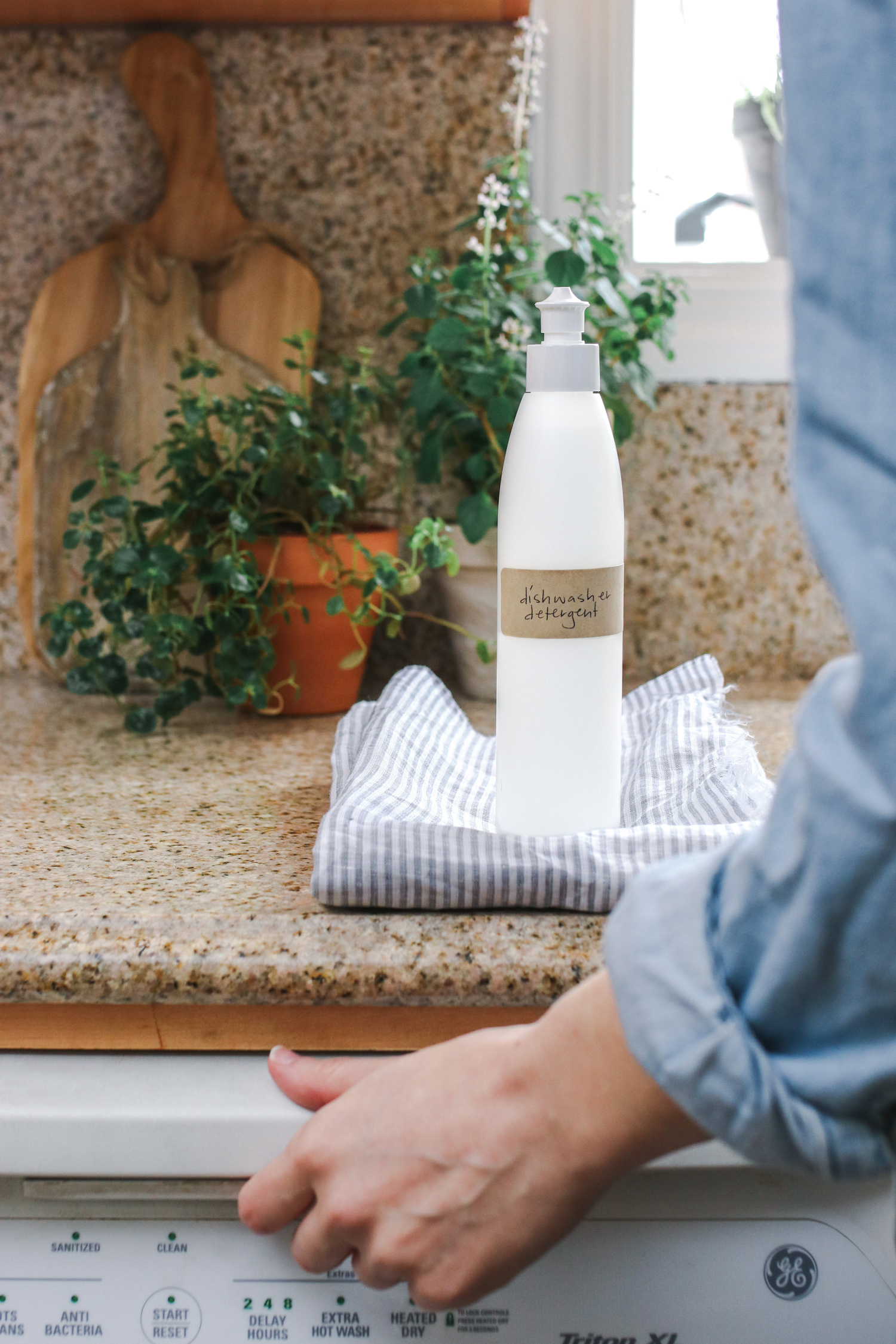 Homemade Liquid Dishwasher Detergent
DIY dishwasher detergent needs to do a few things: it has to cut down on grease, gently scrub away dried on food and sanitize dishes that have been, ahem, sitting for a while (ie. growing "fir"). Commercial dishwasher detergents use chemicals to clean and sanitize, which means they can also be toxic.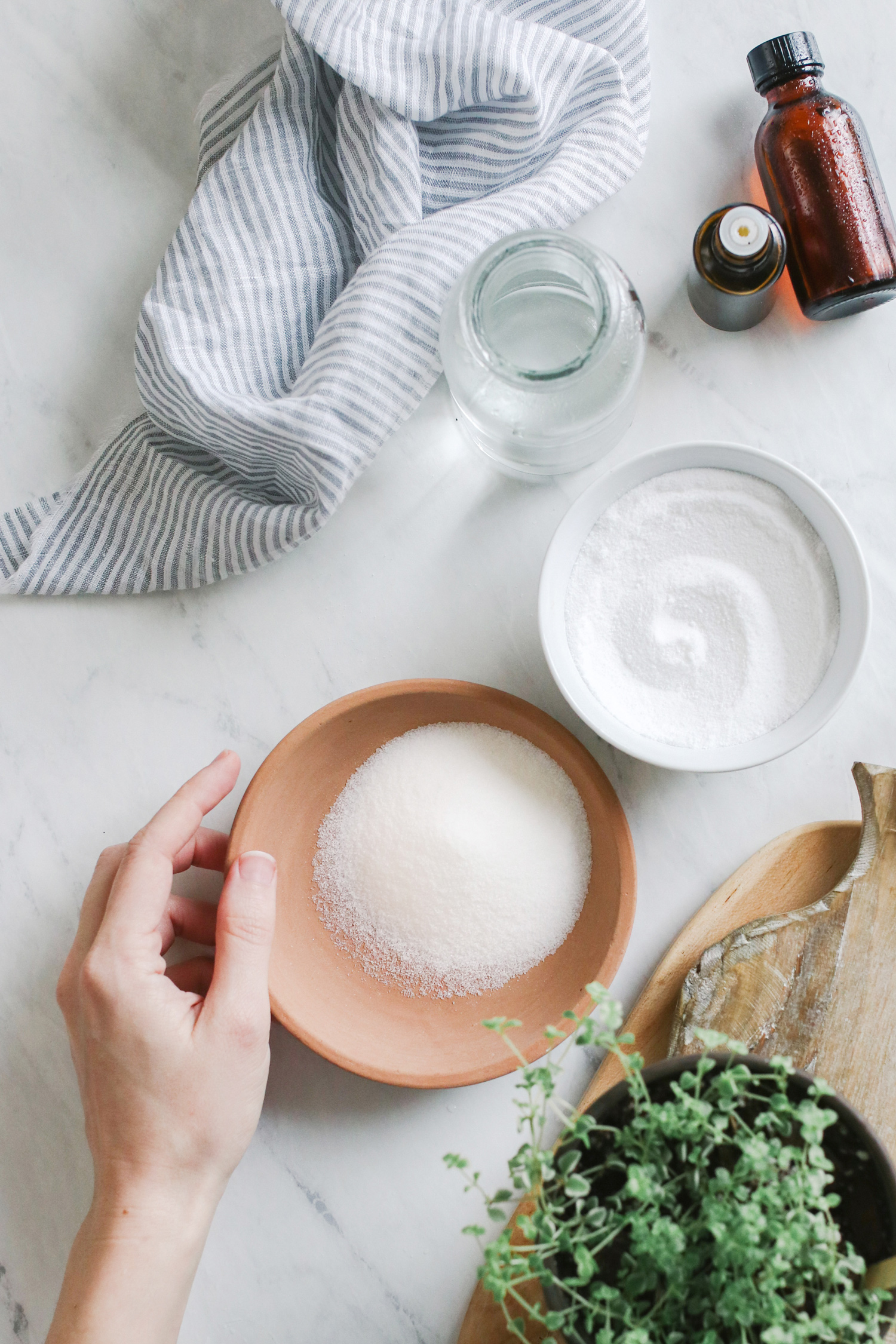 But don't panic just yet. With the right ingredients, your homemade liquid dishwasher detergent can clean just as well as the store bought stuff, without the side effects. Here's what you need:
Castile Soap
Adds a little extra cleaning power to homemade detergent. Luckily it doesn't suds quite like regular soap so you don't need to worry about your dishwasher bubbling over.
Distilled White Vinegar
Cuts through tough grease and eliminates germs. It also deodorizes dishes so they come out smelling fresh and squeaky clean.
Salt
Works as an effective, yet gentle, scouring agent. Salt also serves as a catalyst for other ingredients, such as vinegar, to boost cleaning and deodorizing action. Feel free to sub baking soda for salt, if you'd prefer.
Citric Acid
Helps keep hard water spots at bay. It can be harsh on patterned dishes and delicate glassware, so it's best to avoid it when washing your fine china. If you're seeing sediment on your plastics or spots on your everyday dishes, this is where you should turn first. If not, you can skip it entirely.
Essential Oil
Helps cut down on grease and give dishes a fresh scent. Essential oils are optional for this recipe, but I notice that my dishes don't smell nearly as clean without them. Feel free to use whichever oils you already have lying around, but I prefer to stick to lemon and sweet orange.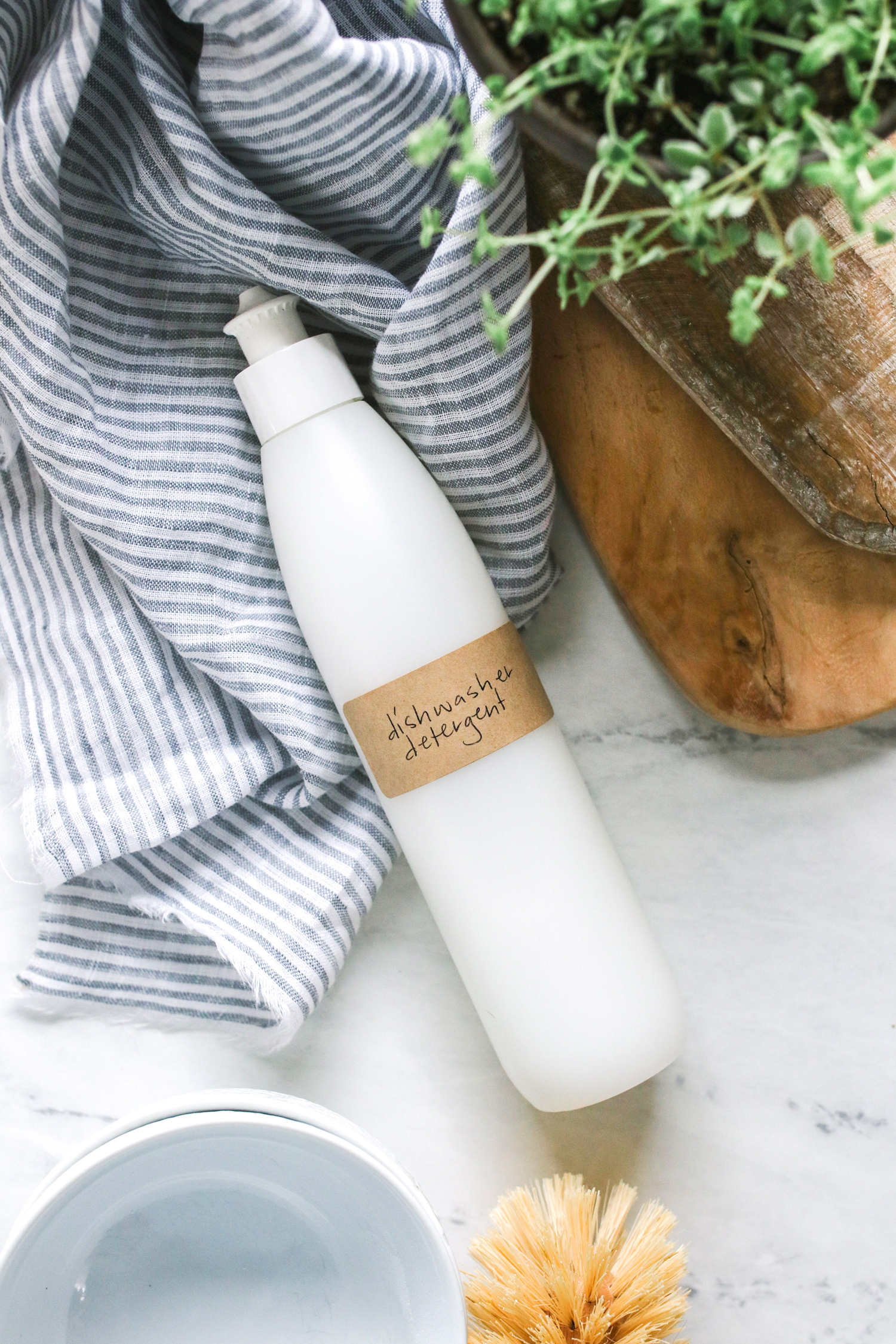 How to Make Liquid Dishwasher Detergent
To make my detergent as user-friendly as possible, I make a small batch and store it in a clean squeeze bottle so I can squirt it directly into my machine's detergent holder. You're free to make a larger batch, but it's best to make a fresh batch every 2-3 weeks so you don't run into any issues with spoiling.
These 8-ounce squeeze bottles hold the perfect amount, plus you can use the extra bottles to store food or other homemade cleaning products.
Dishwasher detergent works even better when your machine is clean! Here is how to clean it naturally, using just vinegar and baking soda.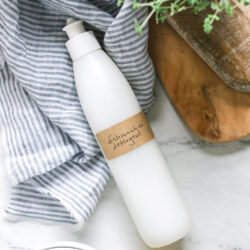 Homemade Liquid Dishwasher Detergent
Instructions
Place all the ingredients in a small bowl and stir well.

Pour the mixture into an empty jar or a clean squeeze bottle.

To use, squeeze roughly 2 tablespoons of the mixture into your dishwasher's detergent dispenser and run like you normally would.

Shake the bottle before each use. Use within 2 weeks.
70