Granite countertops are a fickle beast. They're gorgeous to look at, but unlike some other types of countertops, you can't clean 'em with just anything. Warm water and a bit of dish soap is great for gently washing your granite countertops every day. But what if you need something a little more, shall we say, substantial? I love whipping up my own DIY granite cleaner to take care of things like food, grime and germs. It only requires 3 ingredients and it does a number on grease without damaging countertops.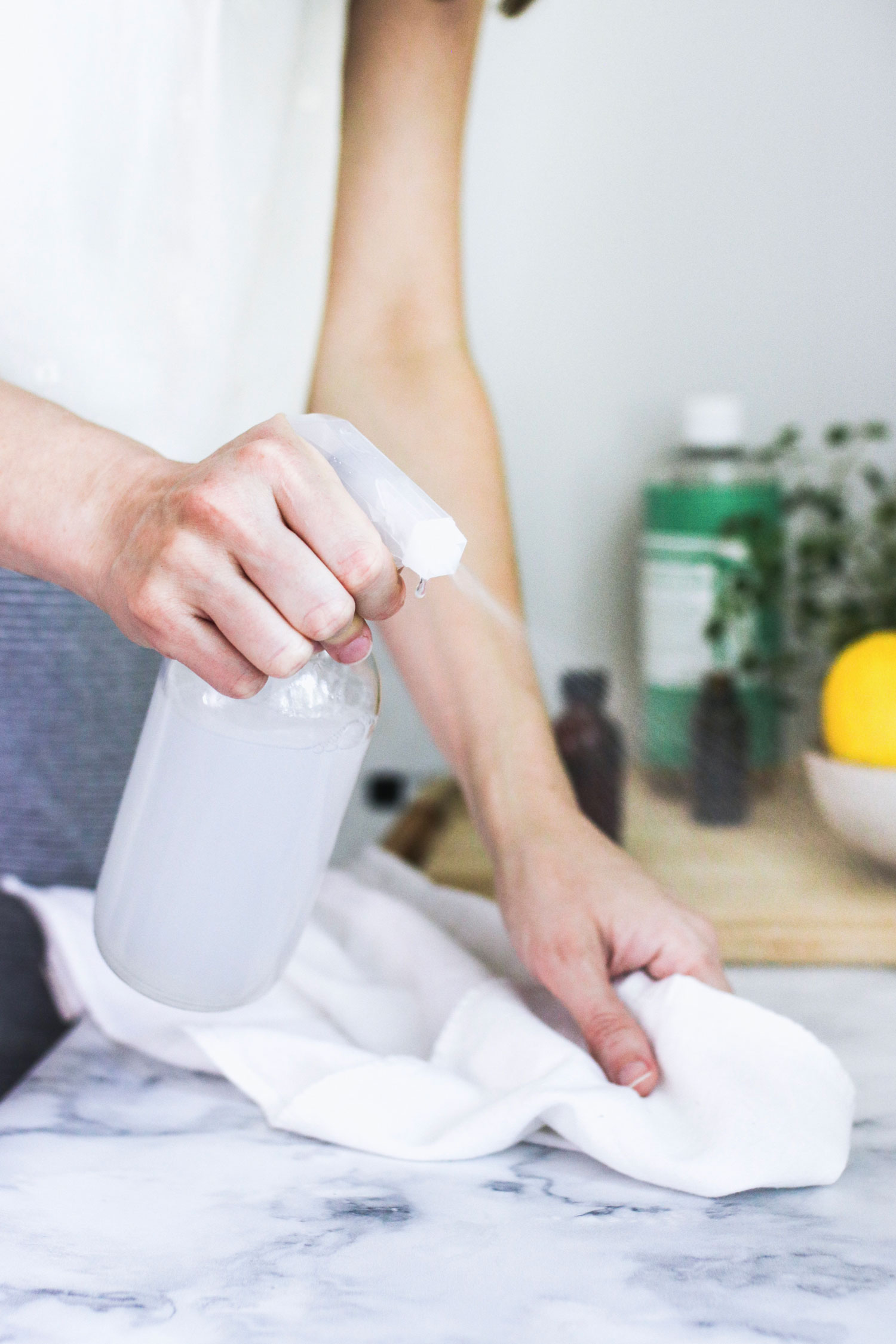 DIY Granite Cleaner
Granite is a pretty worry-free material perfect for busy kitchens. It's said to be bacteria resistant, so it doesn't need to be sanitized every day. And because granite countertops are usually sealed, they're relatively stain resistant to boot. But to keep that glossy shine in pristine condition, when it is time to deep clean your counters you need to do so carefully.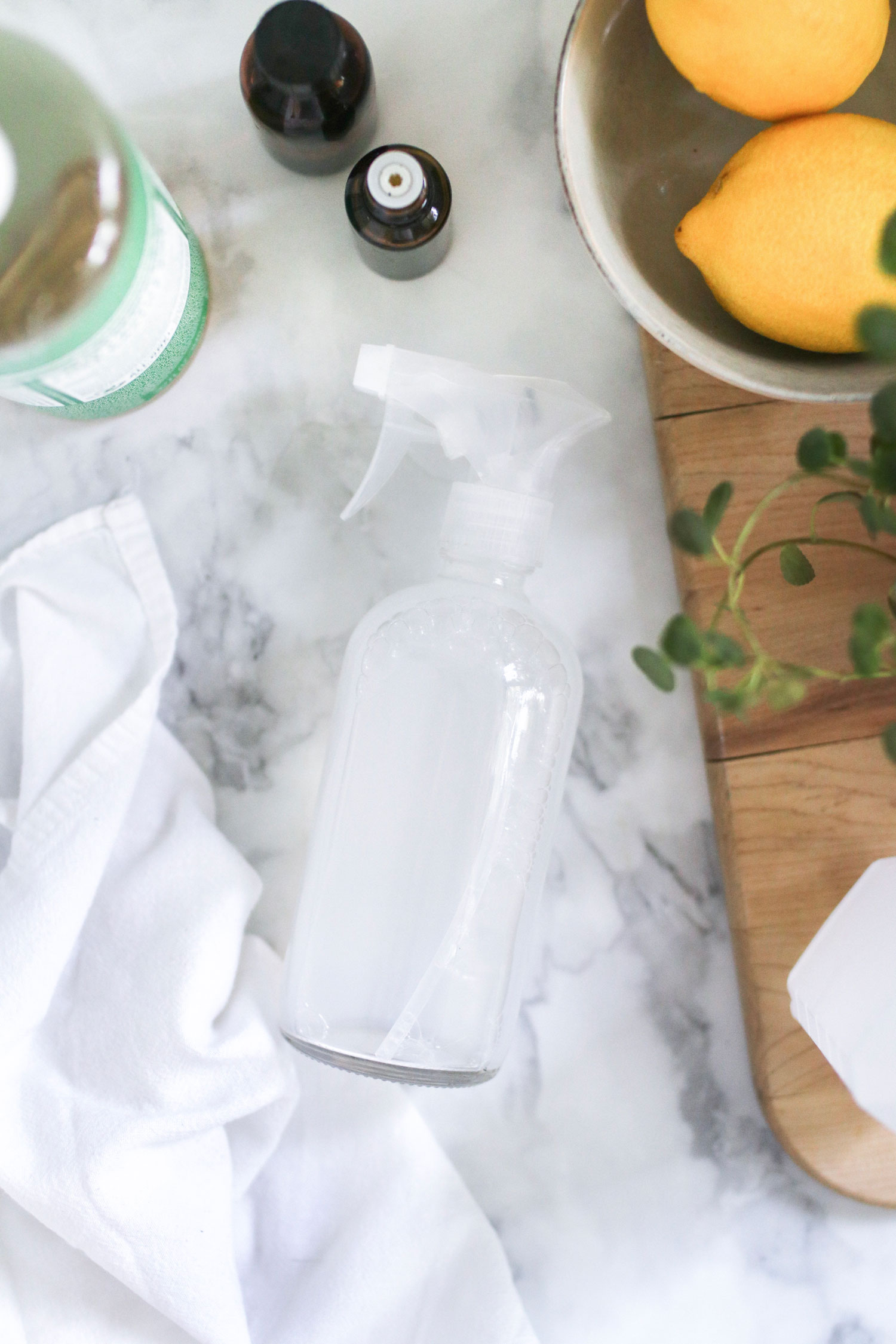 To clean your countertops naturally, you need something that kills germs without eating away at the stone. Never use vinegar, lemon, Windex or bleach on granite because they will weaken the protective seal, slowly erode the finish and eat away at the stone. And abrasive cleaners or sponges can scratch the sealant turning it into a dull, hazy mess.
Hot water and a gentle dish soap will work as a daily cleaner (just keep in mind that liquid soap may leave a residue, especially on darker stone.) But an all-purpose granite spray is required for deeper cleaning. The main ingredient in this homemade granite cleaner is rubbing alcohol, which is a great disinfectant that dries quickly and cuts through grease and grime without damaging expensive countertops. It's also perfect for cleaning stainless steel.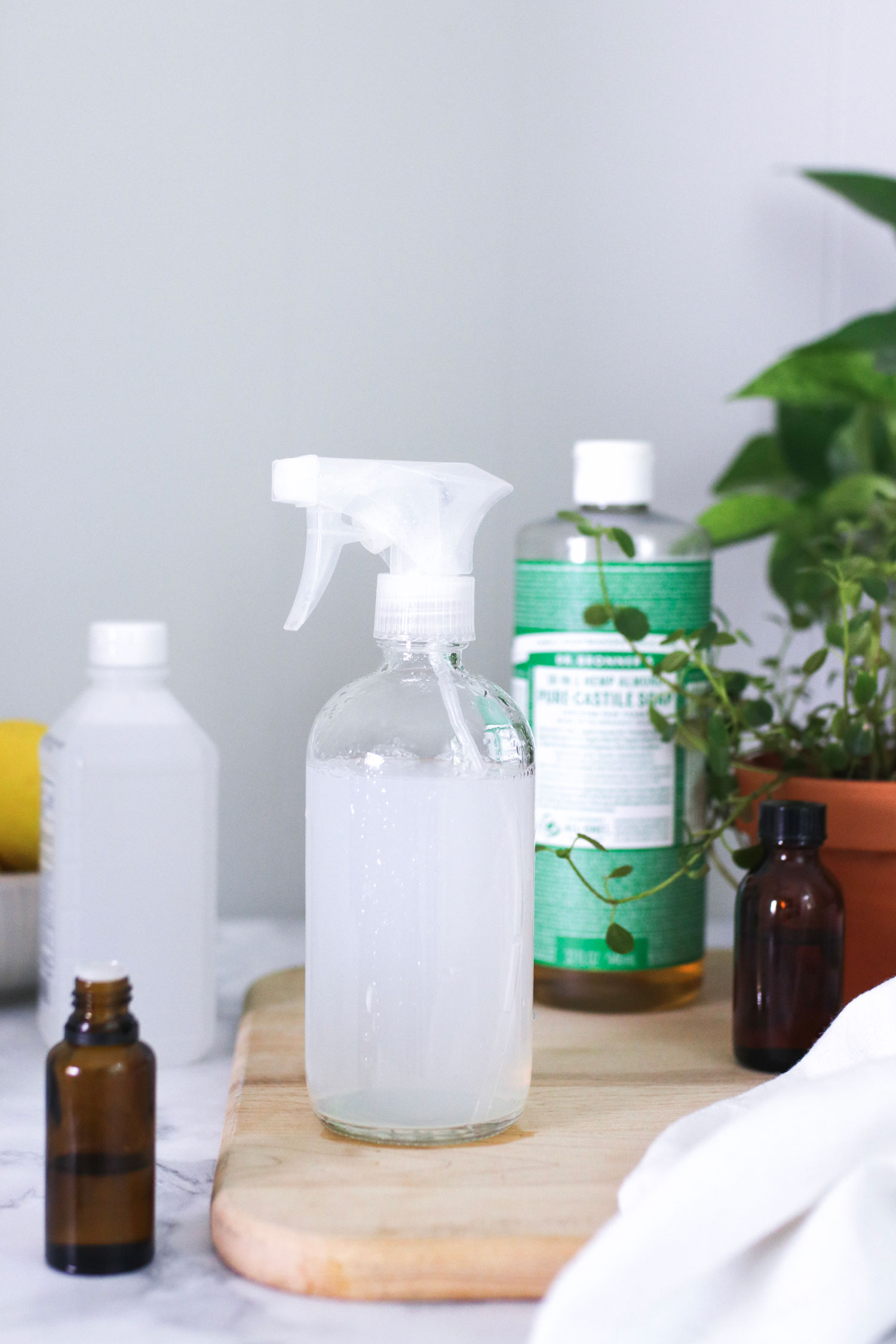 A 1:1 ratio of rubbing alcohol to water is usually recommended for killing germs, but the alcohol smell can be pretty strong. So I recommend playing around with kitchen-friendly essential oil combinations until you find a scent you like. Not only do the oils help mask the alcohol scent but they bring out the natural shine of the granite and may even add some antimicrobial benefits as well.
And don't be afraid of using citrus oils on your stone. Unlike fresh lemons (or any citrus fruit for that matter), lemon essential oil doesn't contain citric acid so it won't hurt your counters or wear away the sealant. I also reach for lavender, basil and sweet orange oils whenever I'm looking to give my a kitchen a fresh, clean scent.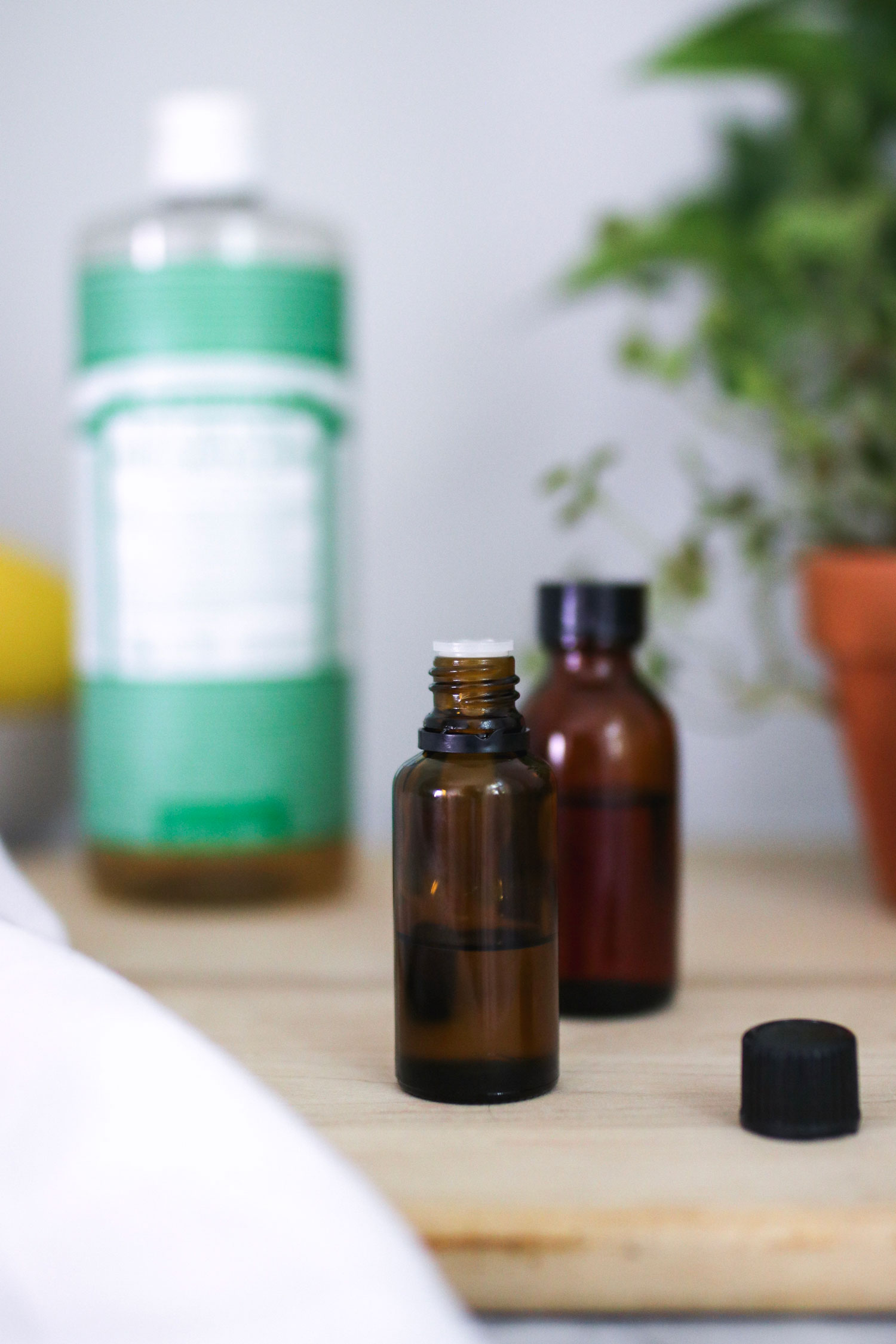 For maximum shine, gently buff granite with a microfiber towel when you're done. Unlike paper towels or cotton rags, microfiber towels grab onto dust and debris rather than simply moving it around (or grinding it into your granite).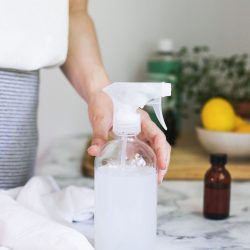 DIY Natural Granite Cleaner
With just 4 ingredients, this DIY natural granite cleaner spray, made without vinegar, will clean and disinfect your countertops.
Ingredients
1

cup

rubbing alcohol

1

cup

filtered water

10

drops castile soap or dish soap

20

drops essential oil of your choice

I love lemon and basil for mine

16-

ounce

spray bottle
Instructions
Combine all ingredients in a glass spray bottle and gently shake to combine.

Lightly spray on granite countertops and buff using a microfiber towel.

The rubbing alcohol acts as a preservative so store on the counter or under the kitchen sink indefinitely. Just give it a gentle shake prior to each use.
27