One of my favorite things about spring and summer is hitting the farmer's market to get fresh produce, baked goods and the occasional flower fix. I often find myself getting way more than what I'm looking for (how do you say no to freshly baked chocolate chip cookies and warm bread?!) so having some totes handy to carry it all in is a must — and having cute ones on hand to carry all your goodies is an added bonus. Enter this farmers market DIY tote bag!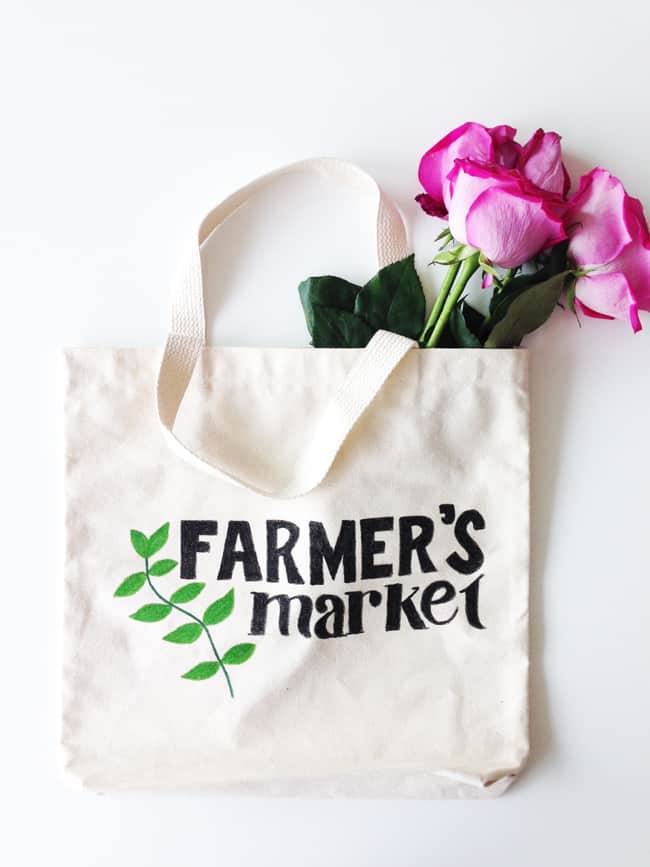 Farmers Market DIY Tote Bag
You can tackle this super easy DIY painted canvas tote in no time! If drawing is not your forté, don't fret; there's a free downloadable template below. I'm thinking of doing a couple more to give away to my girlfriends; don't you think they make a fun and practical little gift?
Supplies needed:
Canvas tote (I picked mine at a local arts and crafts shop but you can find them here too)
Fabric marker (I used these, which are way easier than using paint and a brush)
Downloadable template: Farmer's Market or Freshly Picked
How to paint your tote: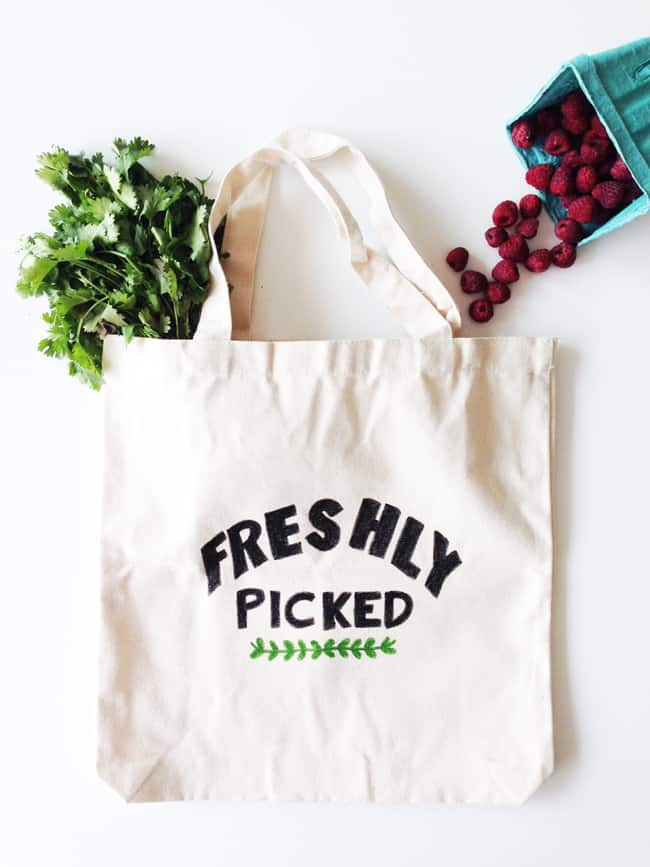 Step 1 | Print stencil
Print the downloadable stencil template (link above).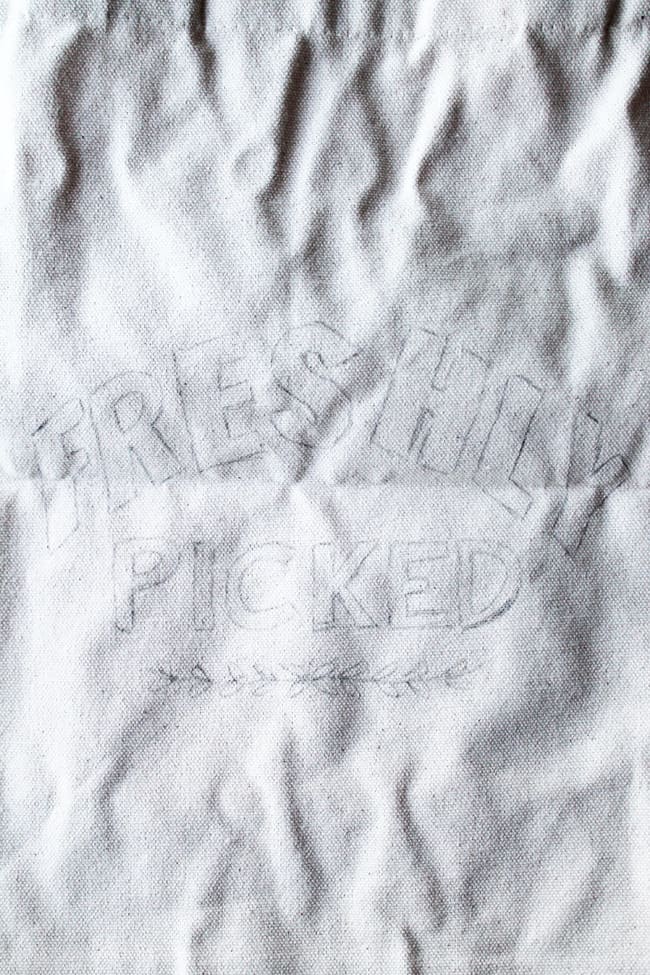 Step 2 | Trace the design
Use an Exacto knife to make your stencil and trace the design on your tote with a pencil.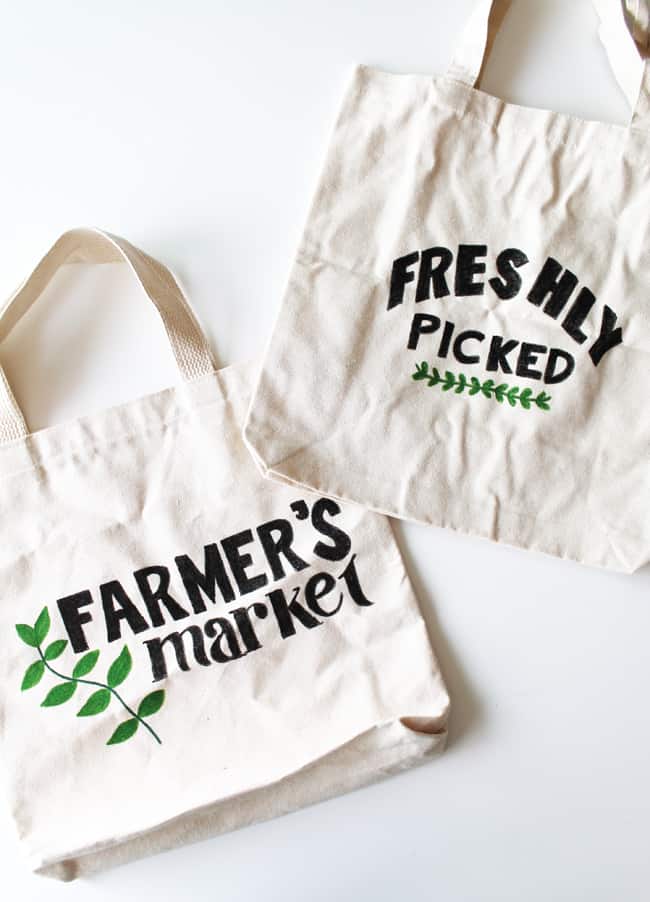 Step 3 | Color In
Fill in with the markers and let dry for 2 hours. Set the paint with an iron.
What goodies will you fill your new totes with?
3