Al fresco eating season is just around the corner, when the warm weather lures us outdoors for cookouts and picnics. Yes, we get a little excited when it's time to fire up the grill for burgers and hot dogs! While grill masters focus their obsession on making the perfect burger, this season we're all about the condiments. Ditch the extra sugar, salt and preservatives and learn how to make the must-haves – mustard, mayonnaise and ketchup – from scratch. Homemade condiments FTW!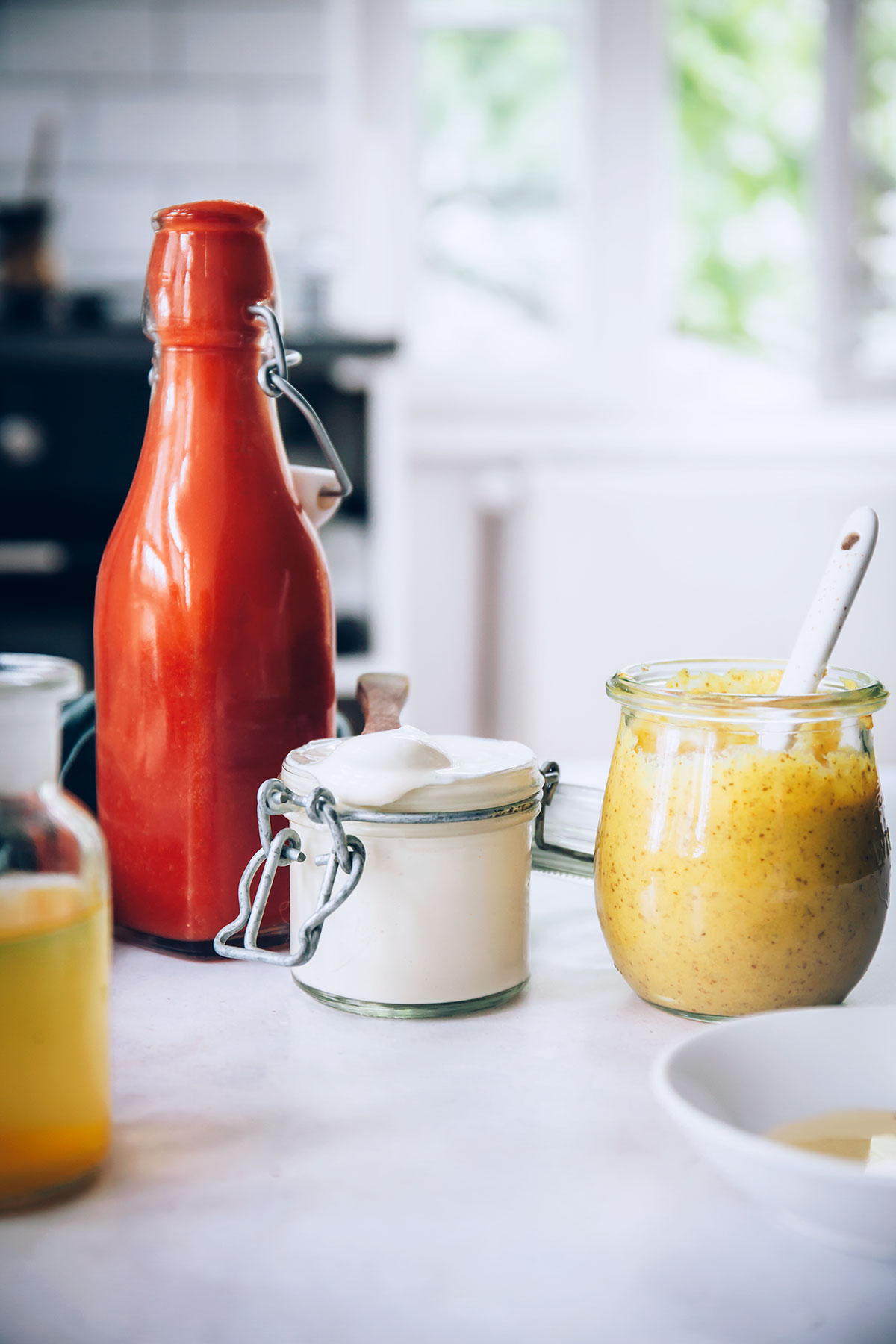 Experimenting with classic condiments may sound old-fashioned, but the process of making your own is so easy that it really worth taking a break from all those sugar-loaded products from the supermarket. If you're like us, you've tried many versions of the store-bought products, and know that some are good but some can taste really bad and even give you stomachache.
Yes, it's really hard to beat the classic taste of the brand that we grew up with. And yes, the taste of any homemade condiment is definitely different than the one you're used to. The good news is that you can tweak the recipe to get the taste you like, and you'll know exactly what goes into your condiments jars. Plus, you might really enjoy spending a bit of time experimenting in the kitchen.
The key ingredients for all the three classics – mayo, ketchup and mustard – are the apple cider vinegar and pure maple syrup. The ACV is a must for preserving your products, while also balancing the ingredients taste with its acidity, without burdening your digestive system. You already know that most of the store-bought condiments contain a lot of sugar (either refined white sugar, or more consumer-friendly alternatives such as fructose).
Sugar enhances the taste and makes you crave more of that delicious ketchup or mustard. We also use sugar in our homemade experiments but in the form of pure maple syrup. The quantities are small, just enough to balance all the ingredients taste.
Homemade Ketchup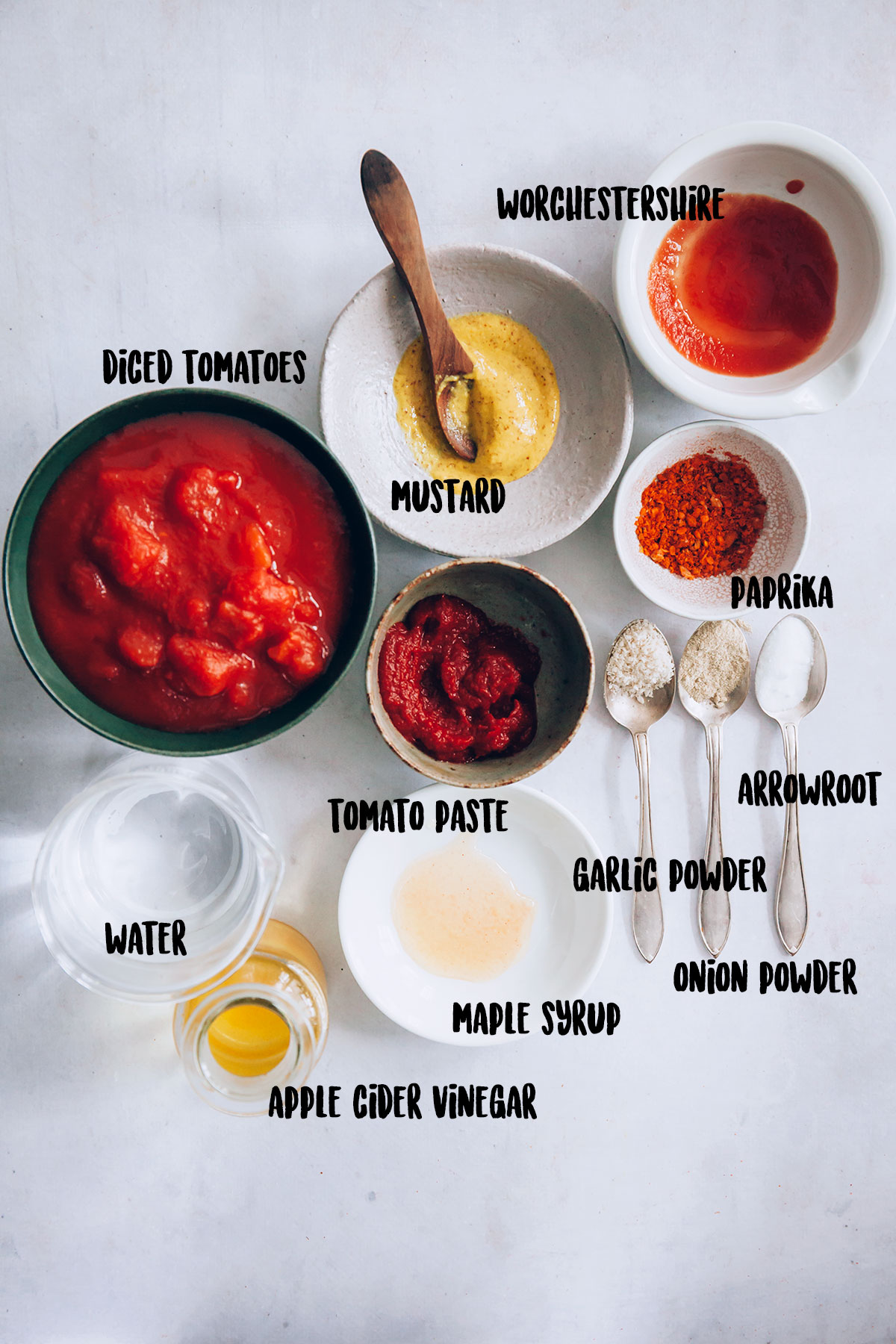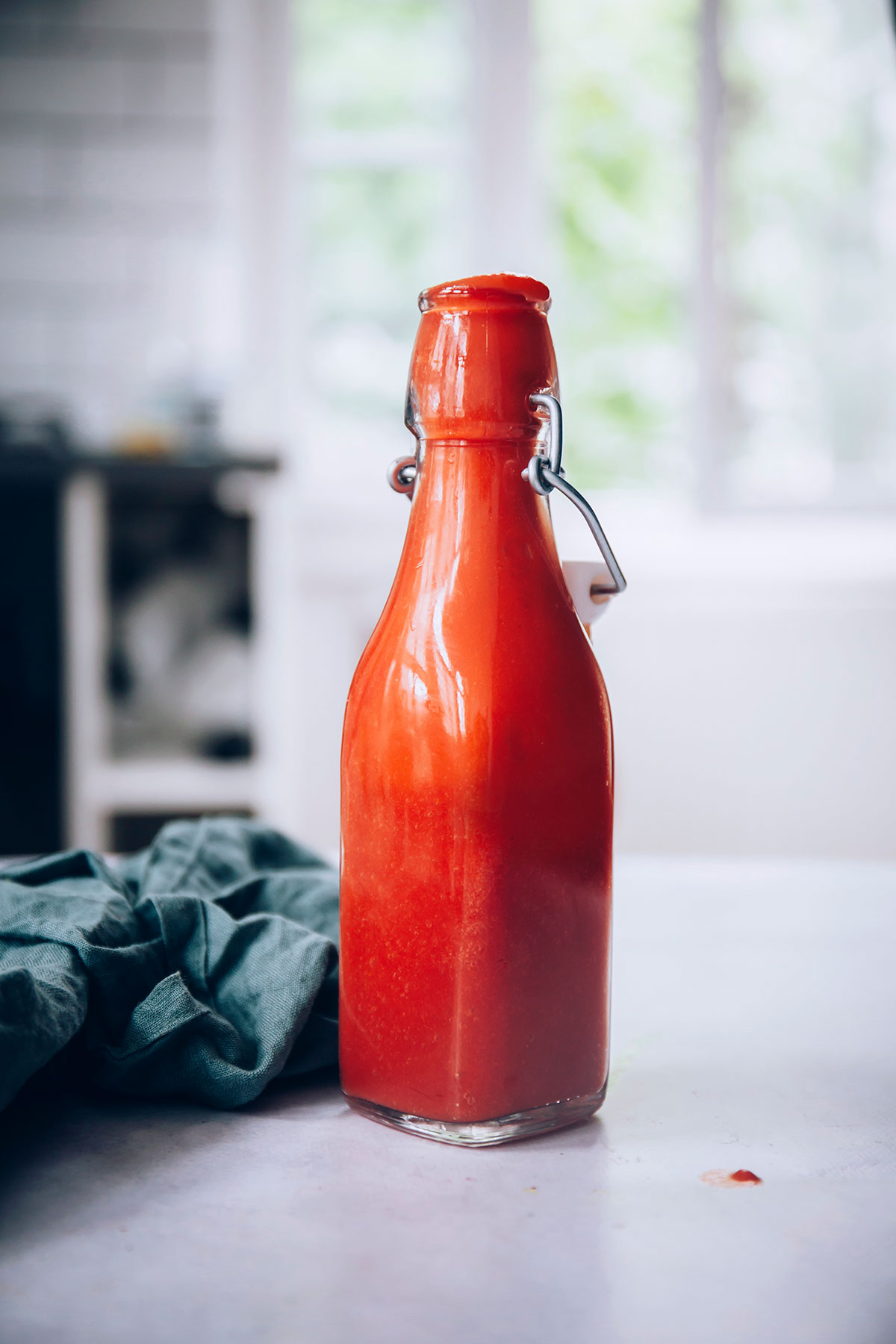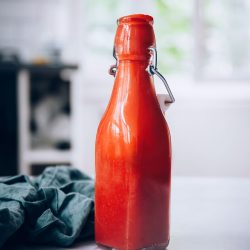 Homemade Ketchup
Ingredients
1

cup

diced tomatoes

1

tbsp

tomato paste

1

tsp

mustard

1

tsp

Worchestershire sauce

1

tsp

onion powder

1/2

tsp

garlic powder

1

tsp

paprika

1

tsp

arrowroot powder

1/2

cup

water

1

tbsp

apple cider vinegar

2

tsp

pure maple syrup
Instructions
Add all the ingredients into a blender and process to obtain a sauce.

Transfer into a sauce pan and bring to boil over medium heat.

Turn the heat to low and simmer for 10 minutes.

Let cool and store in an airtight glass bottle in the refrigerator for up to two weeks.
Homemade Mayonnaise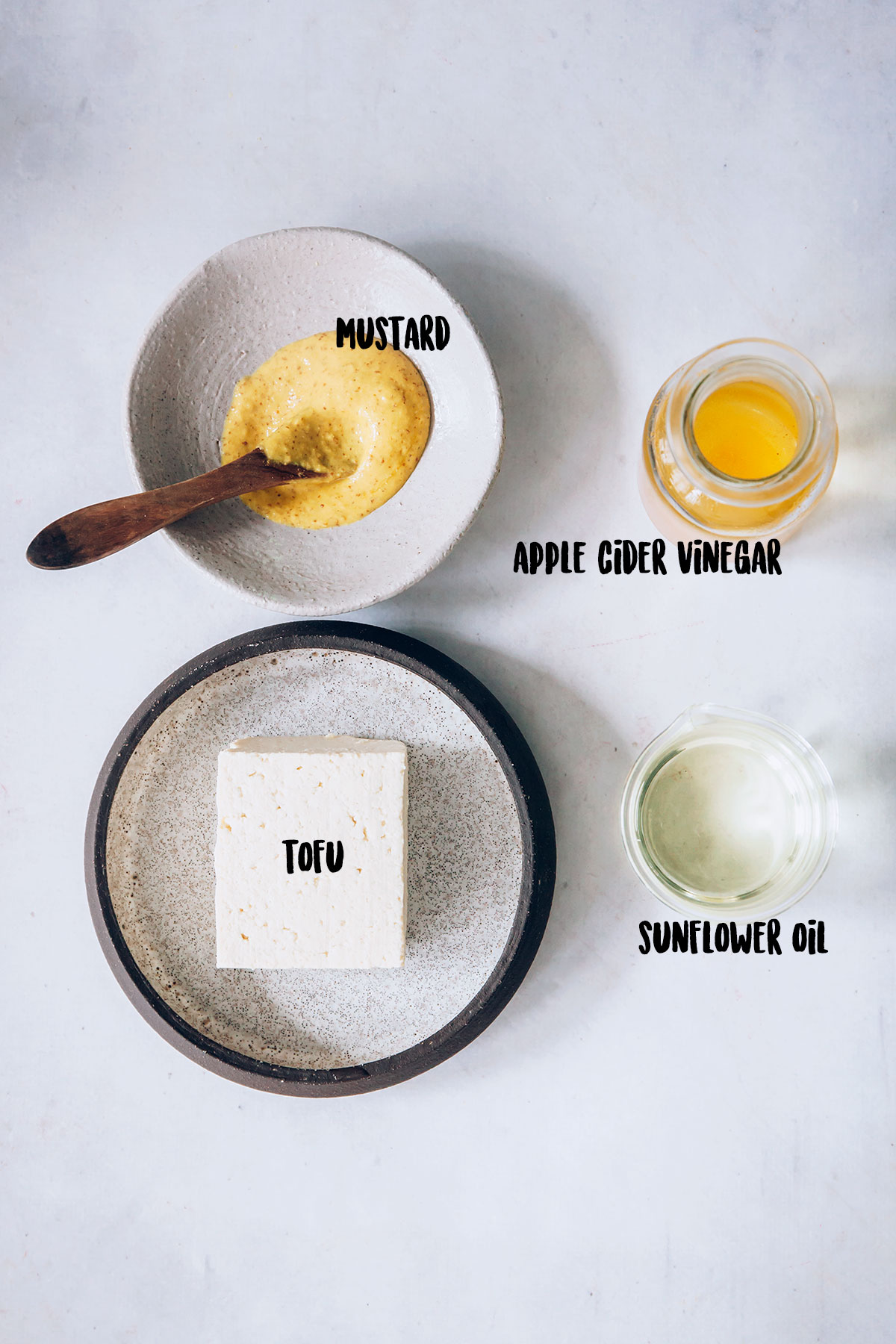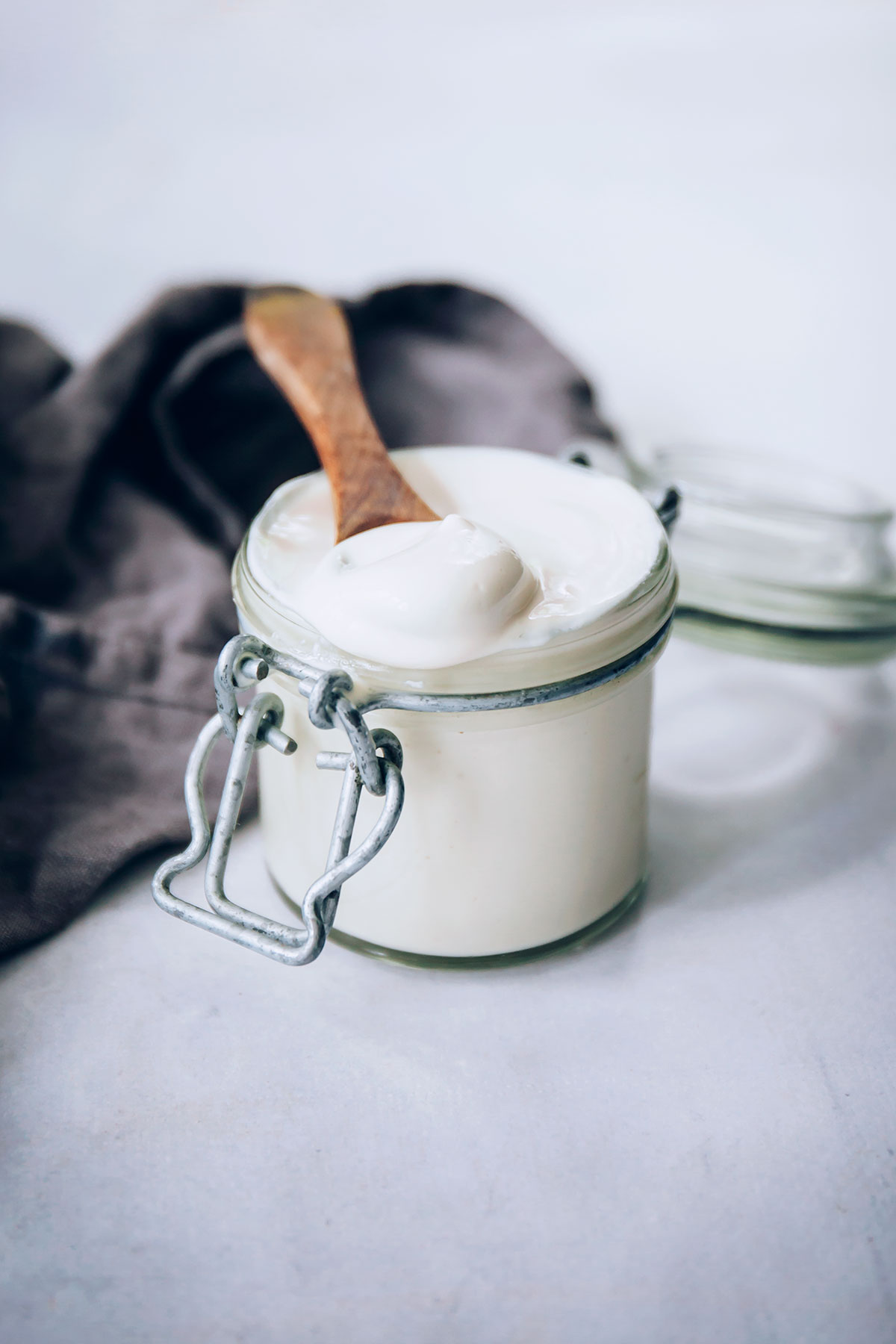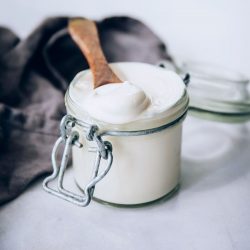 Homemade Mayonnaise
Ingredients
4

oz

silken tofu

3

tbsp

unrefined sunflower oil

2

tsp

mustard

1

tbsp

apple cider vinegar
Instructions
Add all the ingredients into the blender and process until smooth and creamy.
Homemade Mustard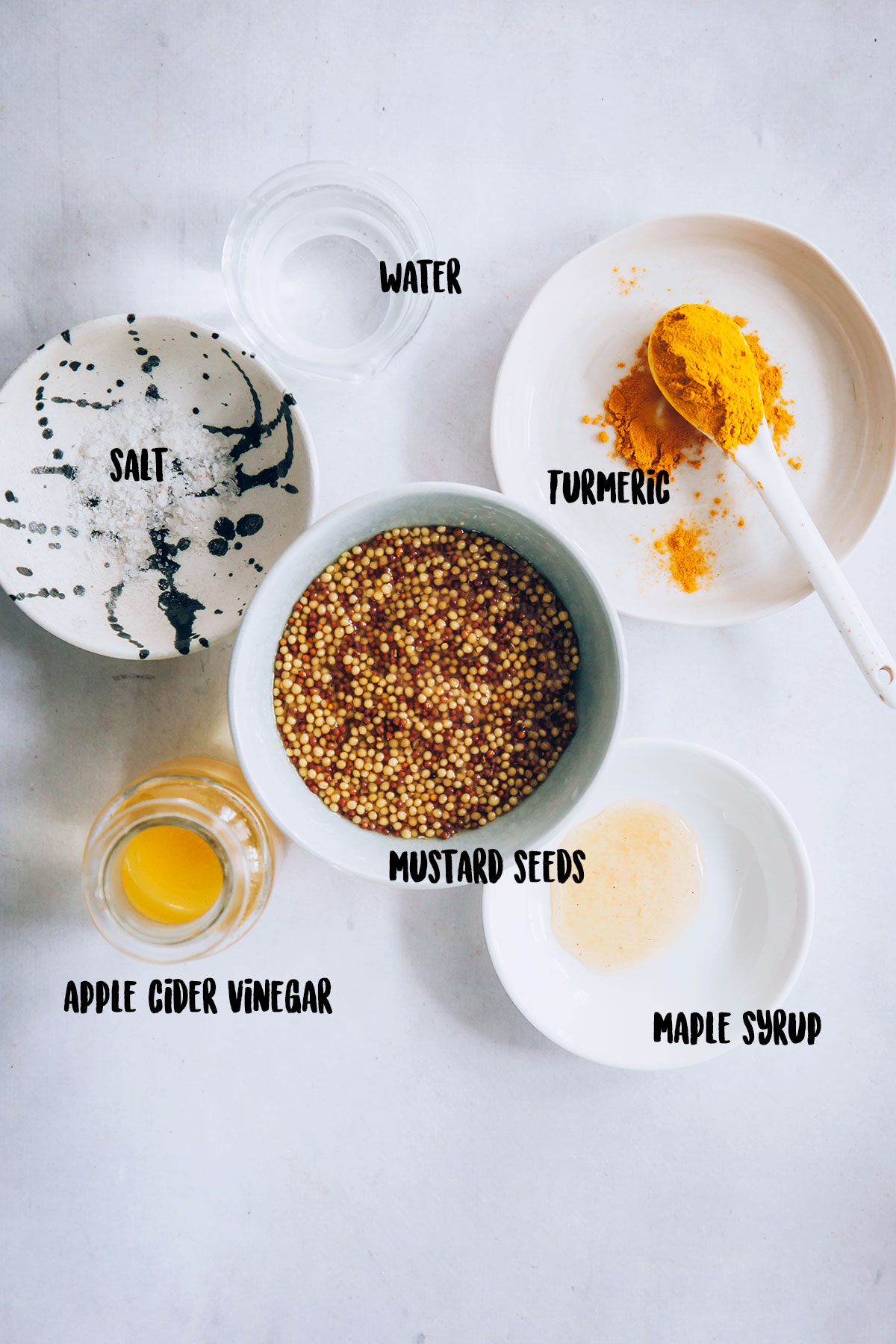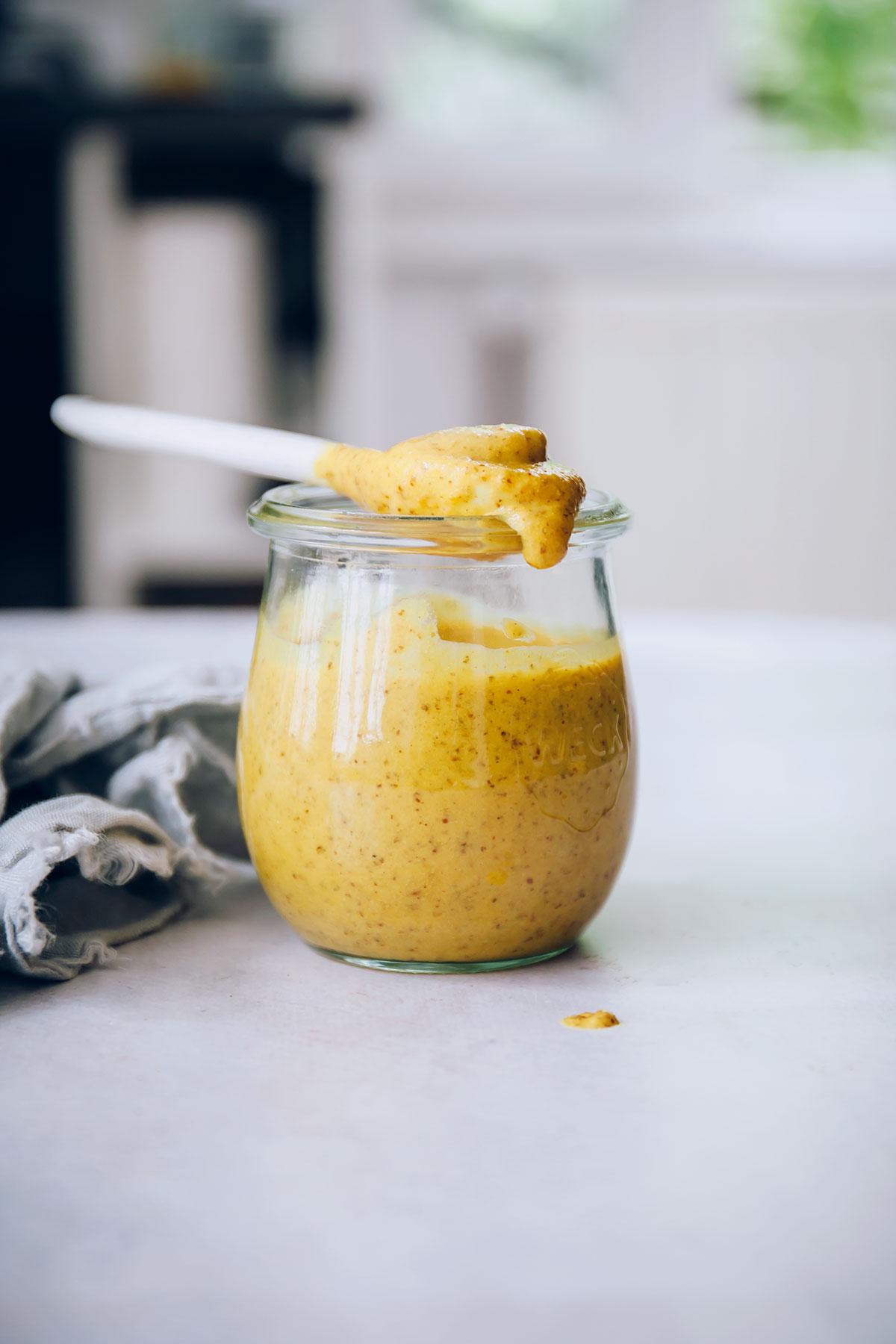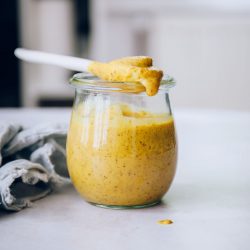 Homemade Mustard
Ingredients
1/2

cup

mustard seeds

soaked into water overnight, drained

1

tsp

turmeric powder

1/2

cup

water

1

tbsp

apple cider vinegar

1

tsp

pure maple syrup

Pinch

of salt
Instructions
Add all the ingredients into a blender and process to obtain a creamy mixture.
What would you put these homemade condiments on? We'd love to hear your recipe suggestions below. And if you're worried about stains on your tank top, don't be – we've got you covered with how to remove the most common summer stains.
6