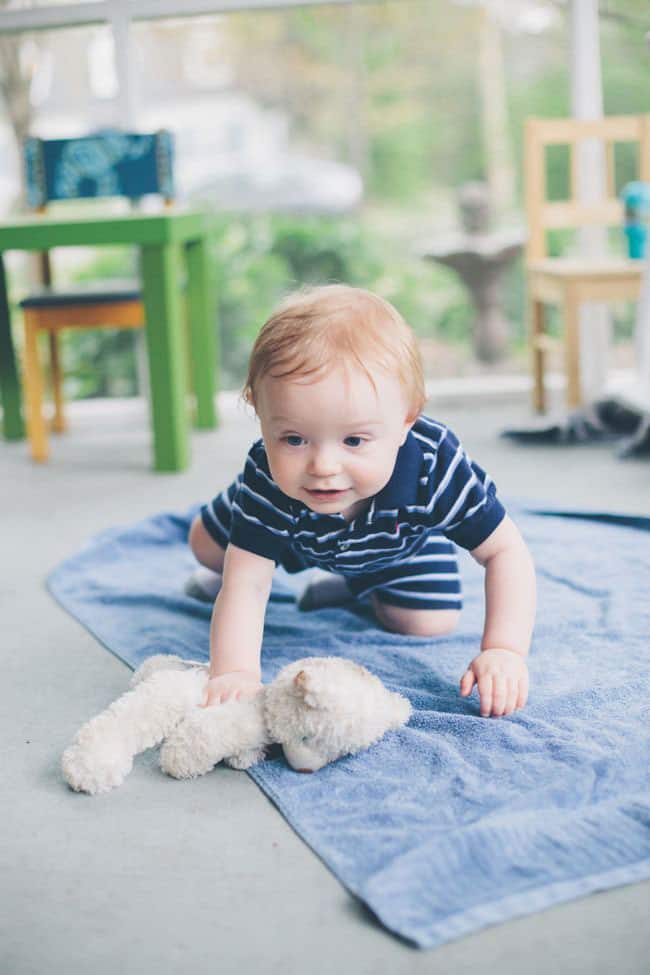 These pictures of Sam and his beloved stuffed bear are some of my favorites. They were taken just before his 1st birthday. Since then Bear has been well loved. And by that I mean dragged through the dirt, dunked in the toilet and doused in hot chocolate. Dirty, wet, smelly – Sam doesn't care. Me? Totally freaking out about the germs on that thing.
Then this week a gaping hole appeared in Bear's arm seam, and the reality of 'what in the world would we do without him??' hit me. I've been more worried about making sure Bear is back for bedtime than about letting him toss around in the dryer. But this little guy has become a huge part of Sam's life; he deserves a little TLC!
DIY dry wash for stuffed animals
Getting a stuffed animal to 'disappear' long enough for a full wash is no easy task. Here's what I've come up with for a quick mini cleaning in between washings.
Supplies needed
Instructions
Combine baking soda and essential oils in a small bowl. The baking soda will absorb odor and dust, and the essential oils are naturally antibacterial along with smelling really good. Then put the stuffed animal into a Ziploc bag and add the baking soda. Give the bag a good shake to distribute the powder. Little hands are good helpers with this task.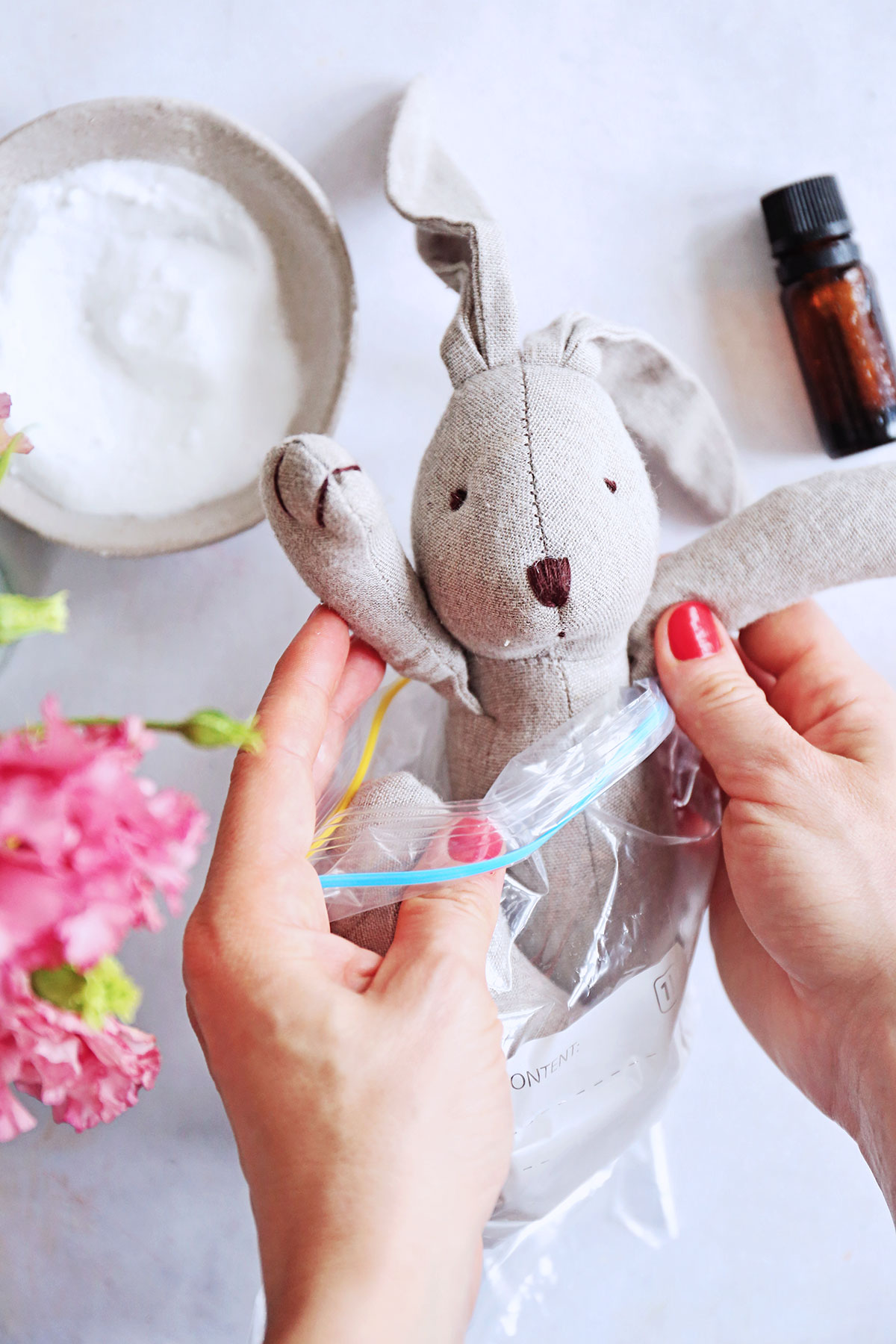 Then, if you can sneak the stuffed animal away (Sam was pitching a fit at this point), put the bag in the freezer. Maybe not on the frozen chicken, but you get the idea. Keep it in there for 30 minutes to an hour to kill any dust mites. Those nasty things love stuffed animals and can irritate allergies. Remove the stuffed animal and shake out the baking soda.
How to wash a stuffed animal
You can try handwashing with gentle soap (again, little hands will love helping) but if your stuffed animal gets as much love as ours it might not be effective. If the stuffed animal is machine washable, you can put it in a mesh bag (or pillowcase tied shut) and wash on the gentle cycle in cold water.
And since we're in the real world, I'll go out on a limb and say that you can wash a stuffed animal with a load of your child's laundry, still in a bag or pillowcase, in cold water. Reduce the spin cycle if possible and don't overdo it on the soap. I always go way overboard because I can't read those illegible cups, but on your clothes and stuffed animals, more is not better.
Then let it air dry, preferably in the sun. And your stuffed animal will look and smell like new! Well, almost. 🙂
What's your favorite way to keep toys clean?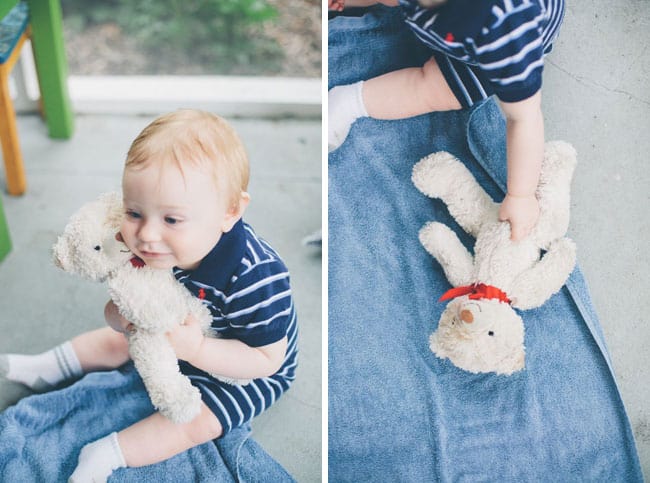 Photos by Ana Stanciu
36