Everyone loves flowers and every culture uses them in one way or another. But the Japanese take it to the next level with their flower arrangements, aka ikebana. The tradition has been going for centuries and and was originally part of an offering to the gods. The art is passed down from generation to generation and is still taught in specialized schools today.
But ikebana is not just about arranging cut flowers to look pretty, it's also about arranging them in a way that makes them last longer. Different flowers have different meanings, and their combinations are meant to send clear messages to the recipient. For example, an odd number of flowers is considered lucky, but it also avoids symmetry, a trait that traditional ikebana doesn't appreciate. Shape and line are accentuated in these flower arrangements, rather than the classic combination of colorful flowers we're more accustomed to.
Finally, ikebana emphasizes minimalism, working with just a few blooms and a simple, beautiful vase for maximum effect. While there are lots of ikebana schools, each one promoting their own styles, we hope these tutorials will inspire you to try this ancient practice for yourself:
6 Simply Beautiful Ikebana Flower Arrangements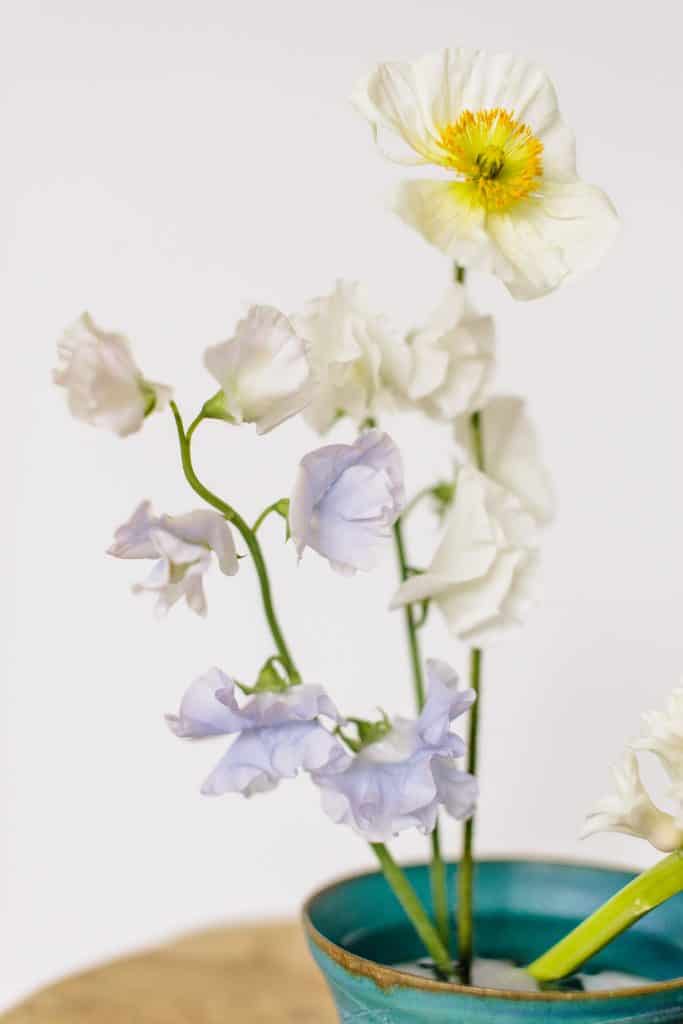 Pale, seasonal flowers take the lead in this minimalist flower arrangement, which is a modern spin on classic ikebana. Put together in a regular (but pretty) bowl with a flower frog attached, it's easy to recreate at home and wonderful to look at as it ages and withers.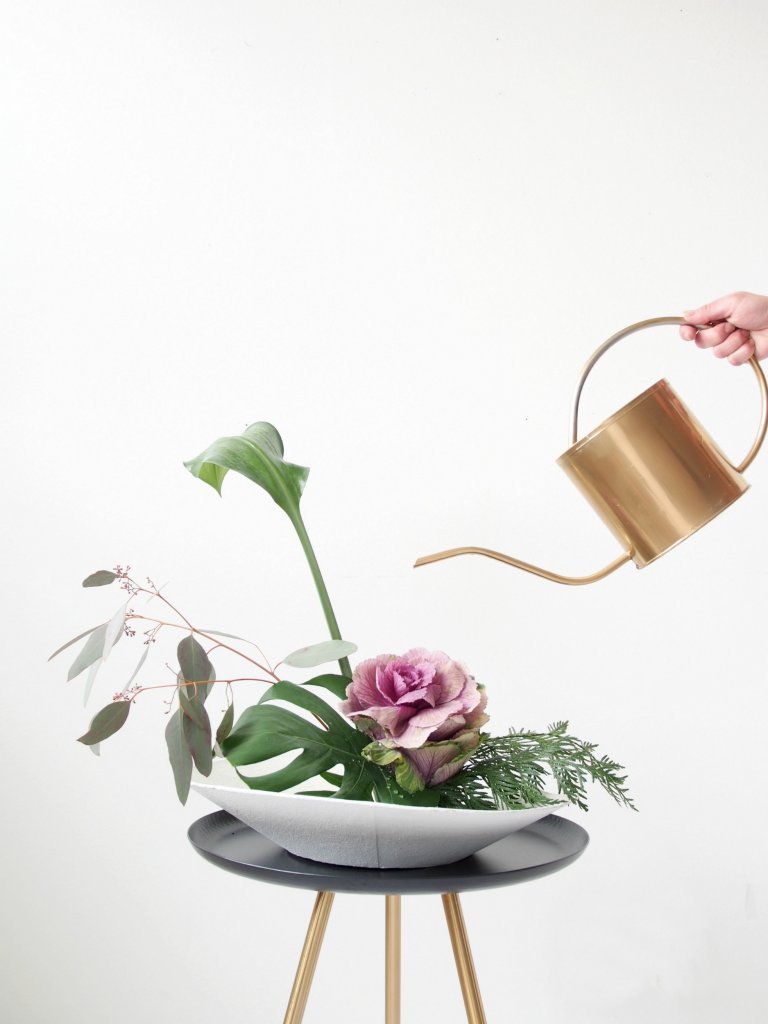 Japanese ikebana meets minimalist Scandinavian design in this inspiring, low flower arrangement. Ikebana is not just about blooms, therefore leaves, stems and roots are also used. The concept is not only beautiful to look at, but also cost effective, since you're featuring blooms scarcely and using up the entire plant, rather than throwing away the leaves.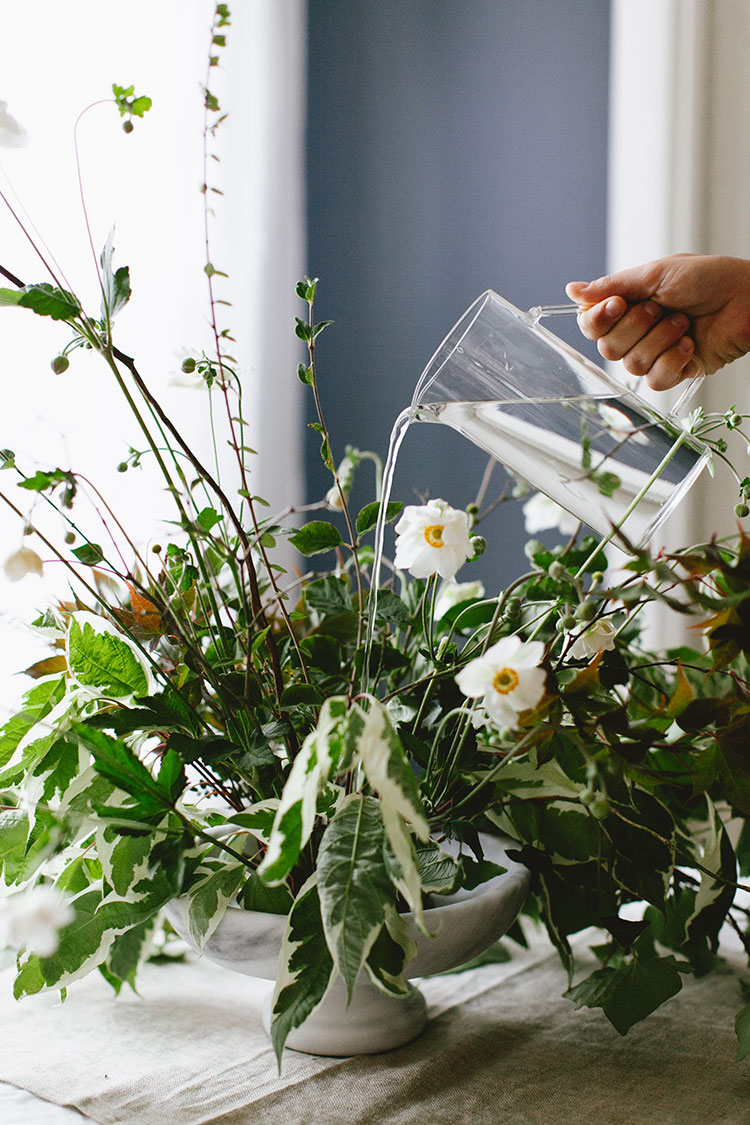 Ikebana usually relies on just a few stems to put together a show. But you can let your imagination run wild and create a centerpiece that's rich and foraged, while still keeping those minimalist Japanese vibes.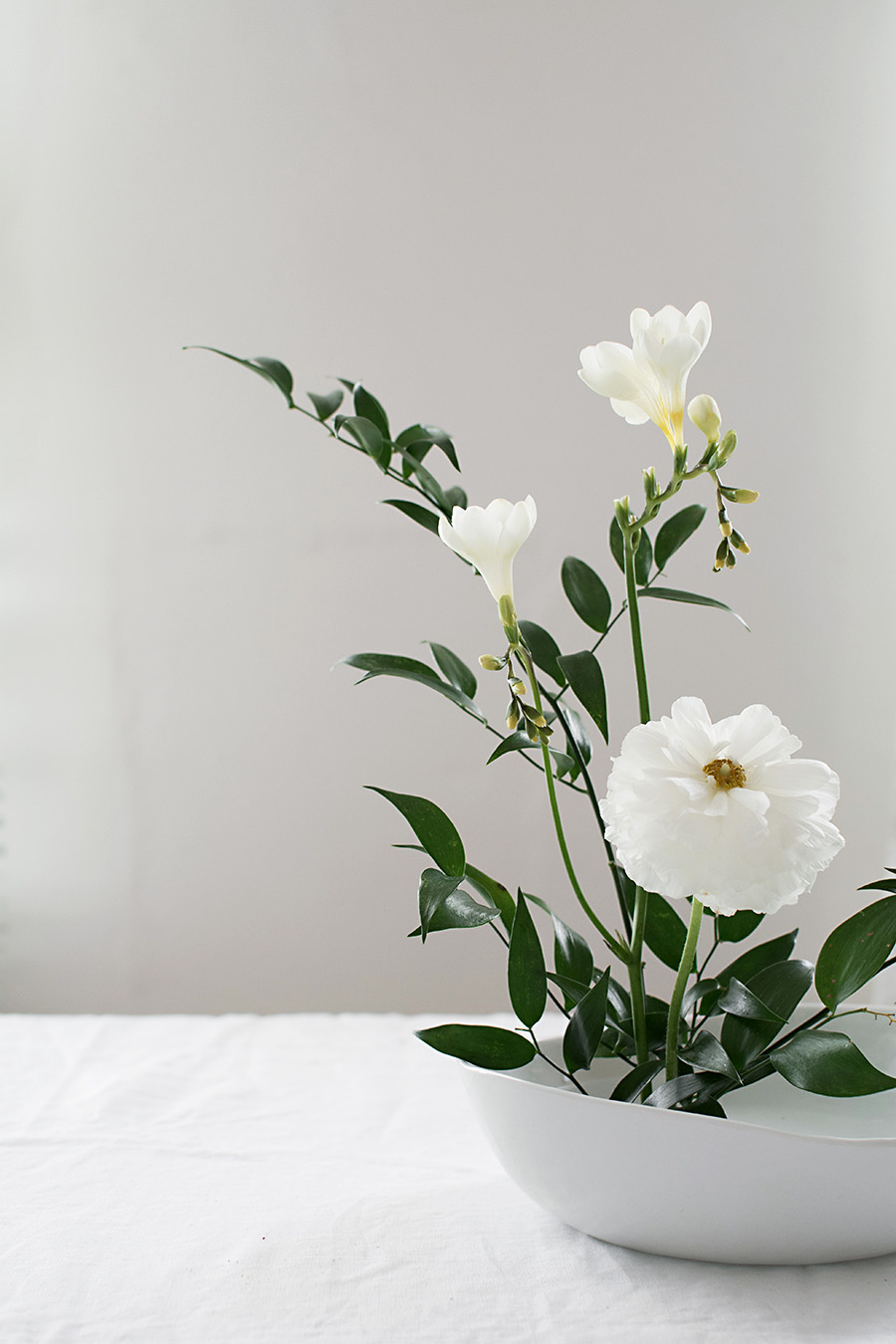 Beautifully simple and whimsical, this white and green arrangement is the perfect example of 'less is more'. The hardest part in making this will probably be picking your stems and blooms, but remember that seasonal flowers are encouraged and limiting your options can sometimes spark your creativity.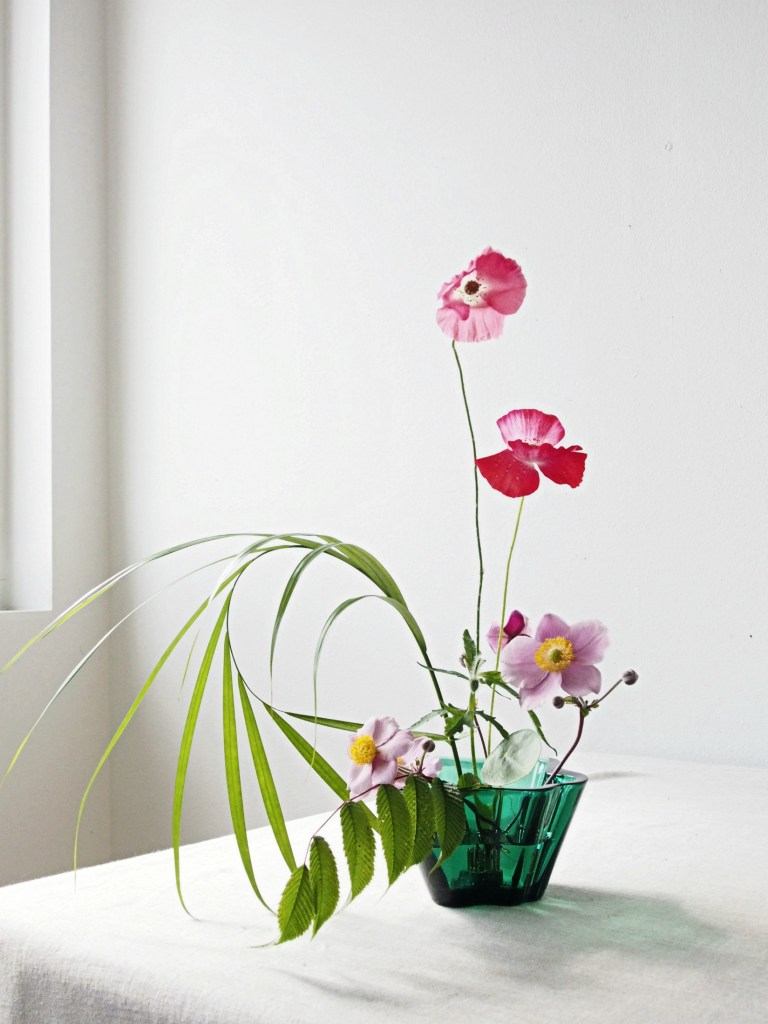 "Japandi" is a combination of Japanese and Scandi minimalism, often featured in interior decor magazines these past few years. It's a trend we can get behind, especially when it results in such gorgeous, mesmerizing flower arrangements!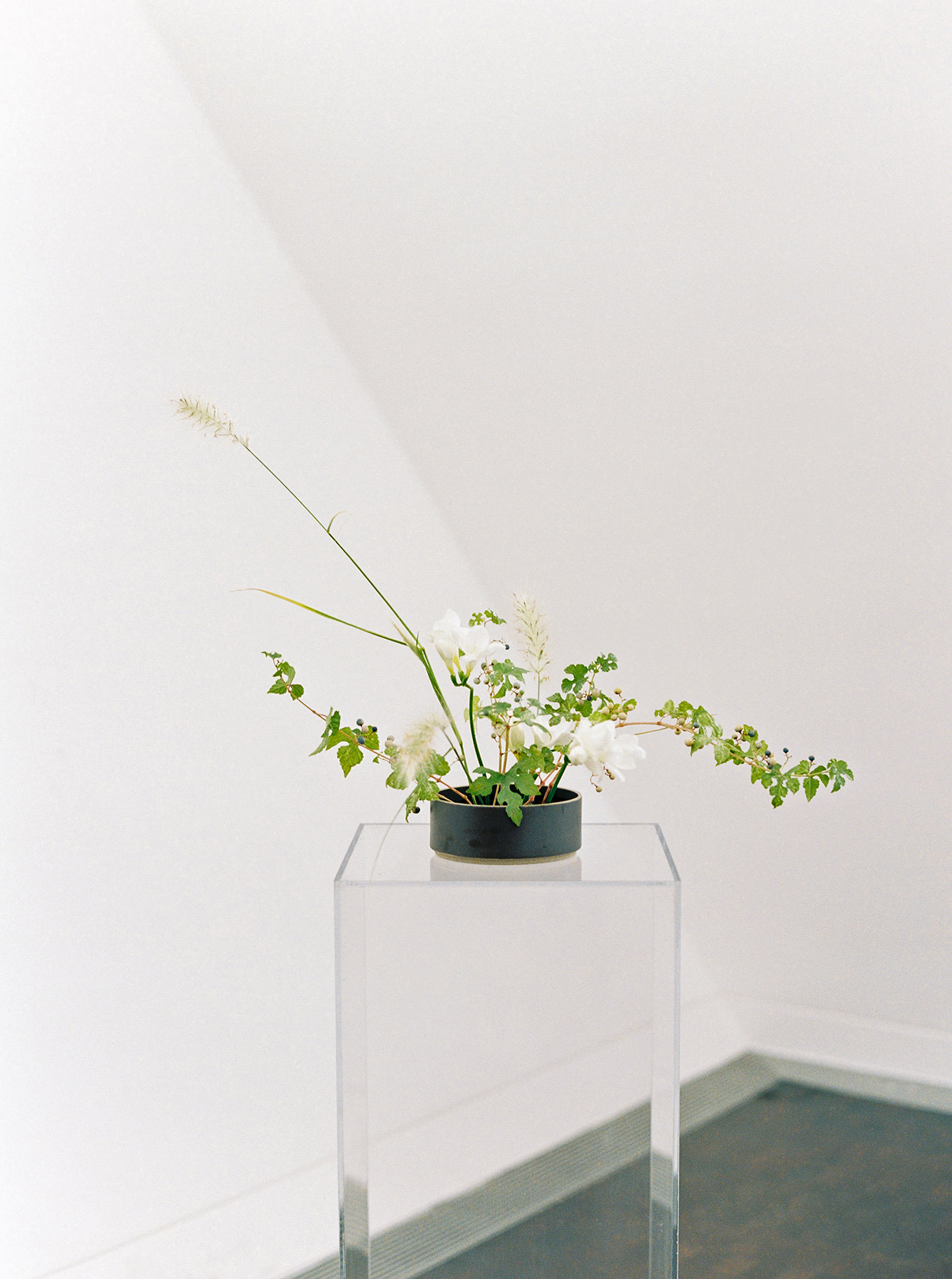 Consider this: wedding flowers that cost less, look amazing, and don't outshine the rest of the decor. Too good to be true? Have a look at these ideas from Martha Stewart and you might change your mind. Yes, even your bridal bouquet can be ikebana-inspired!
79