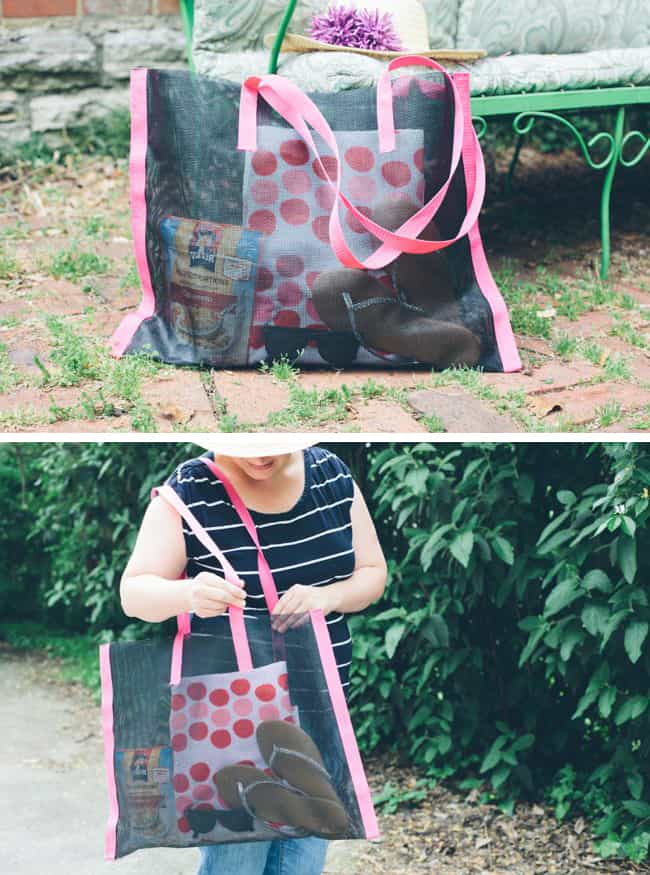 Buying a new swimsuit is like an annual rite of humiliation. Having just had a baby, I completely avoided getting anywhere near a bathing suit or the pool last summer. This year I've vowed not to be so lame. (Thanks to Elsie's recommendation, I got this one from ModCloth and love it.)
Because who cares about my tummy, really? The kids sure don't. And I've decided to stop letting embarrassment keep me from having fun with them in the pool. We have epic plans for splashing and swimming next weekend and I can't wait.
And what goes great with a new suit? A no sew beach tote of course.
No Sew DIY Beach Bag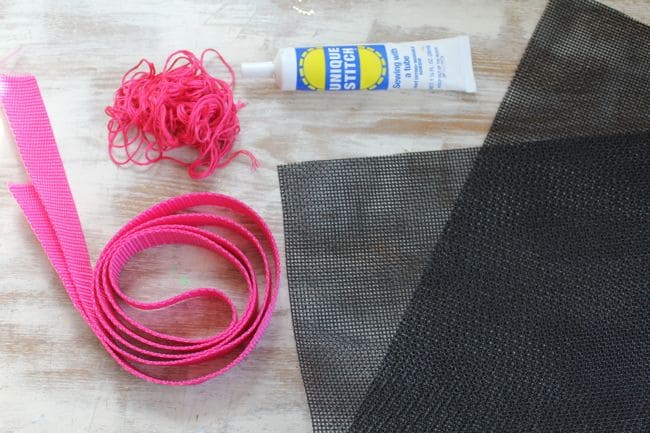 Supplies:
1 yard window screening fabric – mine came from JoAnn's in the home fabric area
4 yards pink trim
Needle and pink embroidery thread
Clamps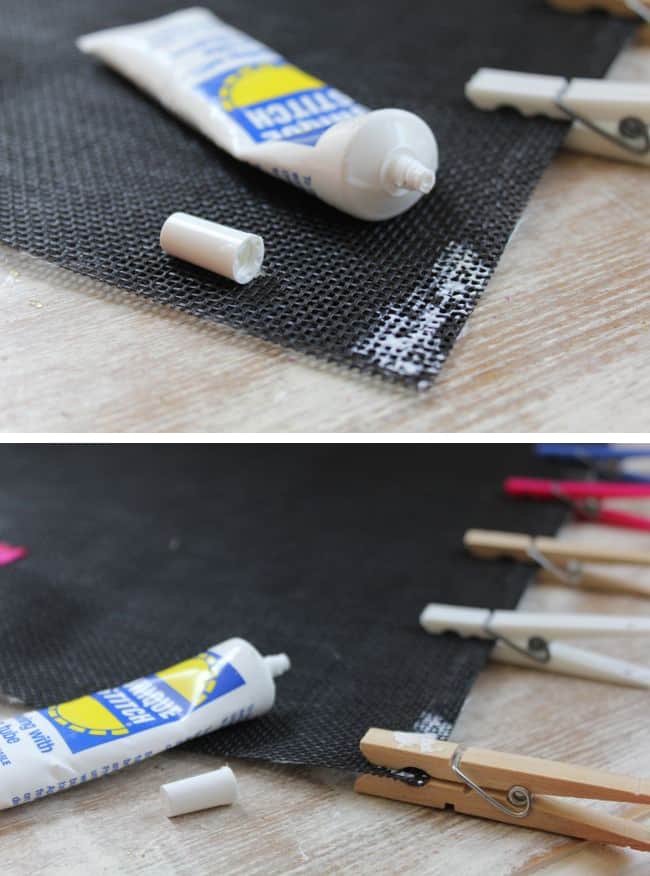 Fold the screen fabric in half and cut the width to 24 inches. You will end up with a piece of screen that's 36 inches x 24 inches. Liberally apply Liquid Stitch to the edges of the bag and clamp. Let dry completely.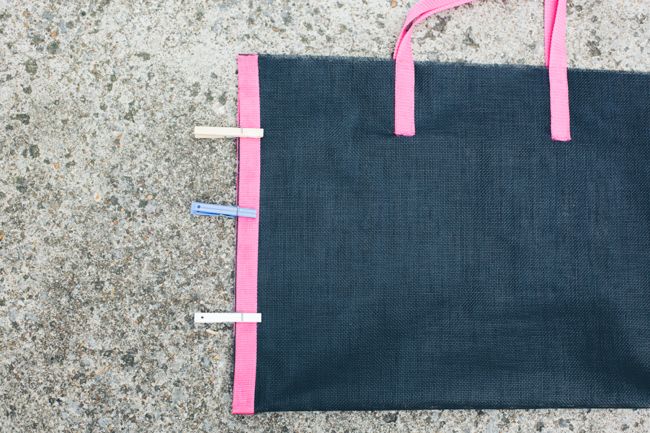 Cut two pieces of pink trim the length of the sides of bag, folding it around at the bottom. Again apply Liquid Stitch and clamp until completely dry.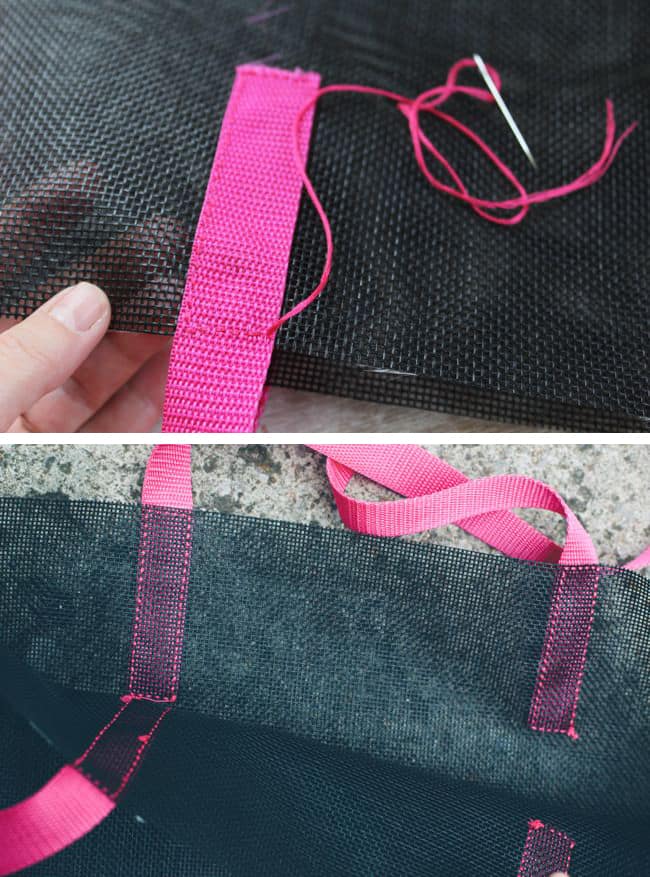 Cut two 40-inch pieces of pink trim for the handles. Pin in place 7.5 inches from the outside edge of the bag on each side. The trim should extend 4 inches down onto the bag. Sew in place with running stitch using embroidery thread.
Now I am ready for summer adventures! What exciting things do you have planned for the next few months?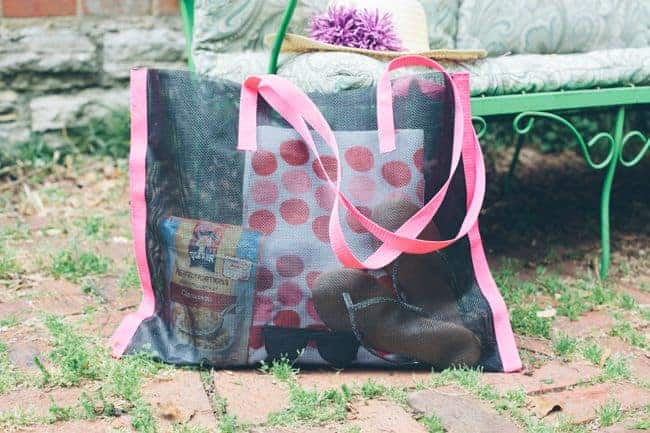 1