Like so many other health-conscious folks, I hopped on the chia bandwagon and have been snacking on chia seed pudding for several years now. It's hard to resist when all it really takes to get a luscious, lovely, tapioca-textured pudding is mixing two ingredients together (chia seeds and liquid of your choosing). Simple, right?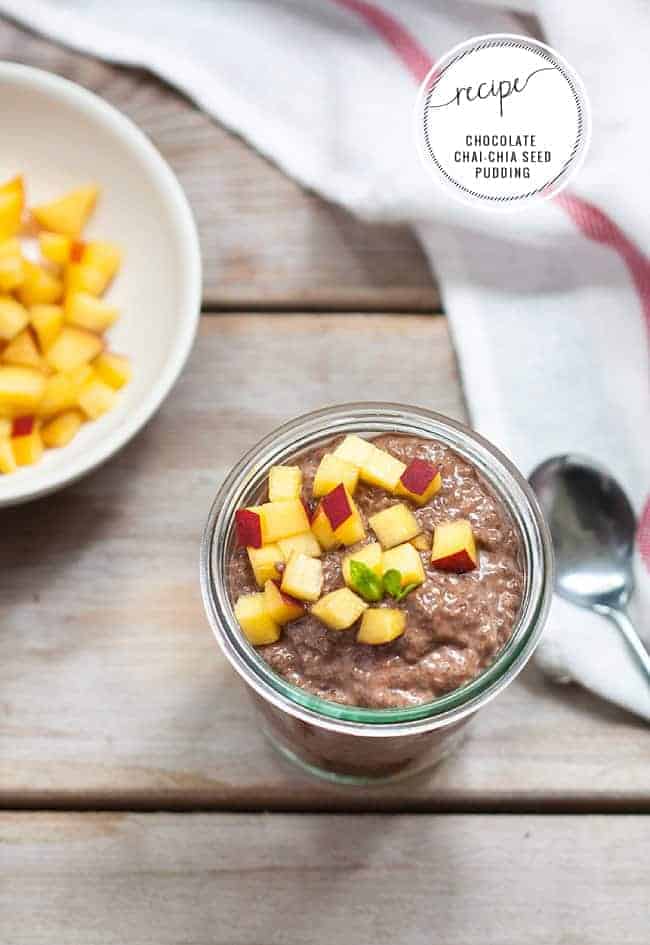 Over the years, I fell into a routine of simply just mixing the seeds with nut milk, usually almond milk. But, I'm not going to lie, eating the same thing over and over again had me feeling bit chia-pudding'd out. Since adding tea into my pudding mix, and in particular the combination of chocolate and chai for this easy Chocolate Chai-Chia Seed Pudding, the chia experience has gotten a lot more exciting.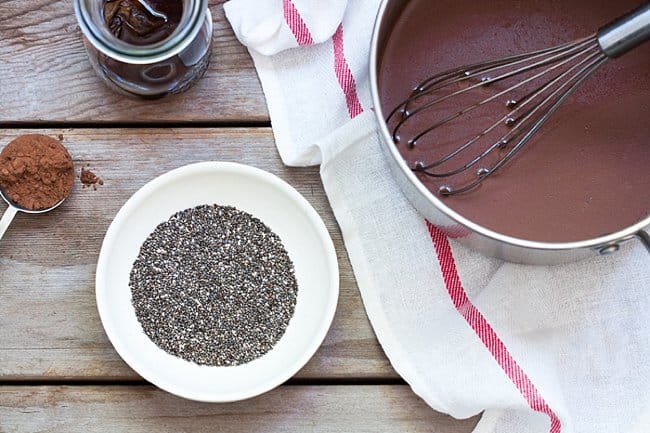 Last semester in chef school, we had a surprising lecture about tea and food pairings that made me see tea in a whole new light. For instance, did you know that tea has tannins and certain teas pair well with certain foods, just like wine? Did you also know that you could become a tea sommelier? With my holistic health background and affinity for foods rich in antioxidants, mixing tea into my chia pudding seemed like the next logical (and healthy and delicious) step.
There are a myriad of reasons to drink black tea, including stress relief, better bone health and straight-up pleasure. But three of the reasons that most compelled me to use tea in more of my meals include:
The fact that they're loaded with antioxidants, polyphenols to be exact. These guys help prevent and block DNA damage associated with toxins.
Regular consumption of black tea is purported to reduce the risk of several health conditions like diabetes, high cholesterol and kidney stones
Drinking (or eating) tea can increase energy. The caffeine found in tea is different from other caffienated foods and beverages, and its unique makeup is said to stimulate metabolism and enhance blood flow to the brain without over-stimulating the heart.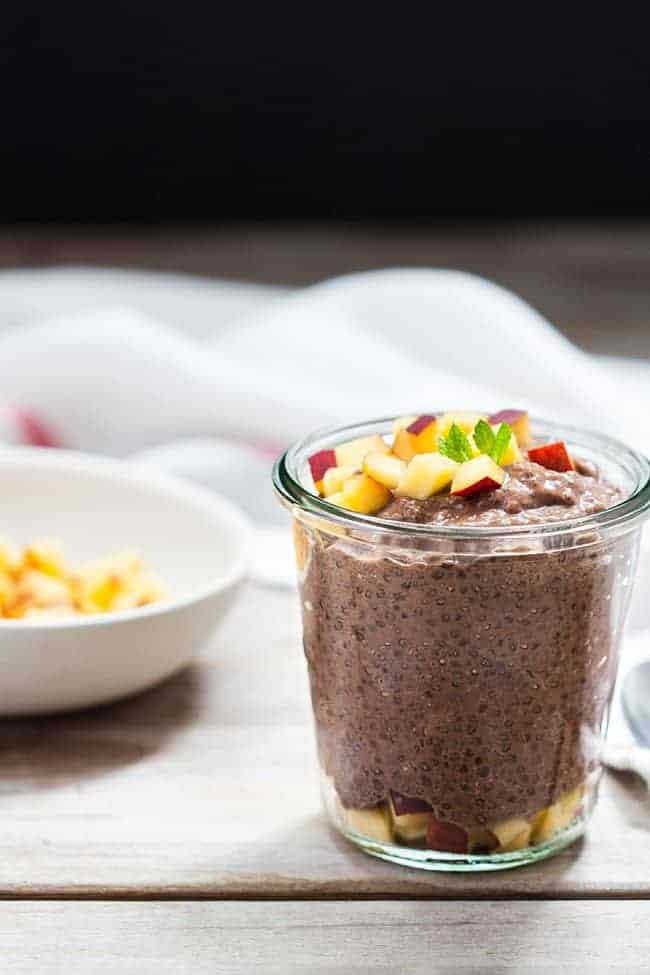 Besides the fact that it's good for you, it's just plain good, especially in this pudding. The earthy, sweet spices in chai really compliment coconut milk well. And in just a couple of stirs, dessert is served.