After organizing my pantry, the next project was tackling my refrigerator. I've been guilty of shoving things in the fridge anywhere there's an inch of space, but after a bit of research, I learned that there are actually guidelines about refrigerator organization. Yes, it matters where things go in the fridge! Learning how and where to store your groceries helps cut down on food spoilage and waste.
Refrigerator Organization 101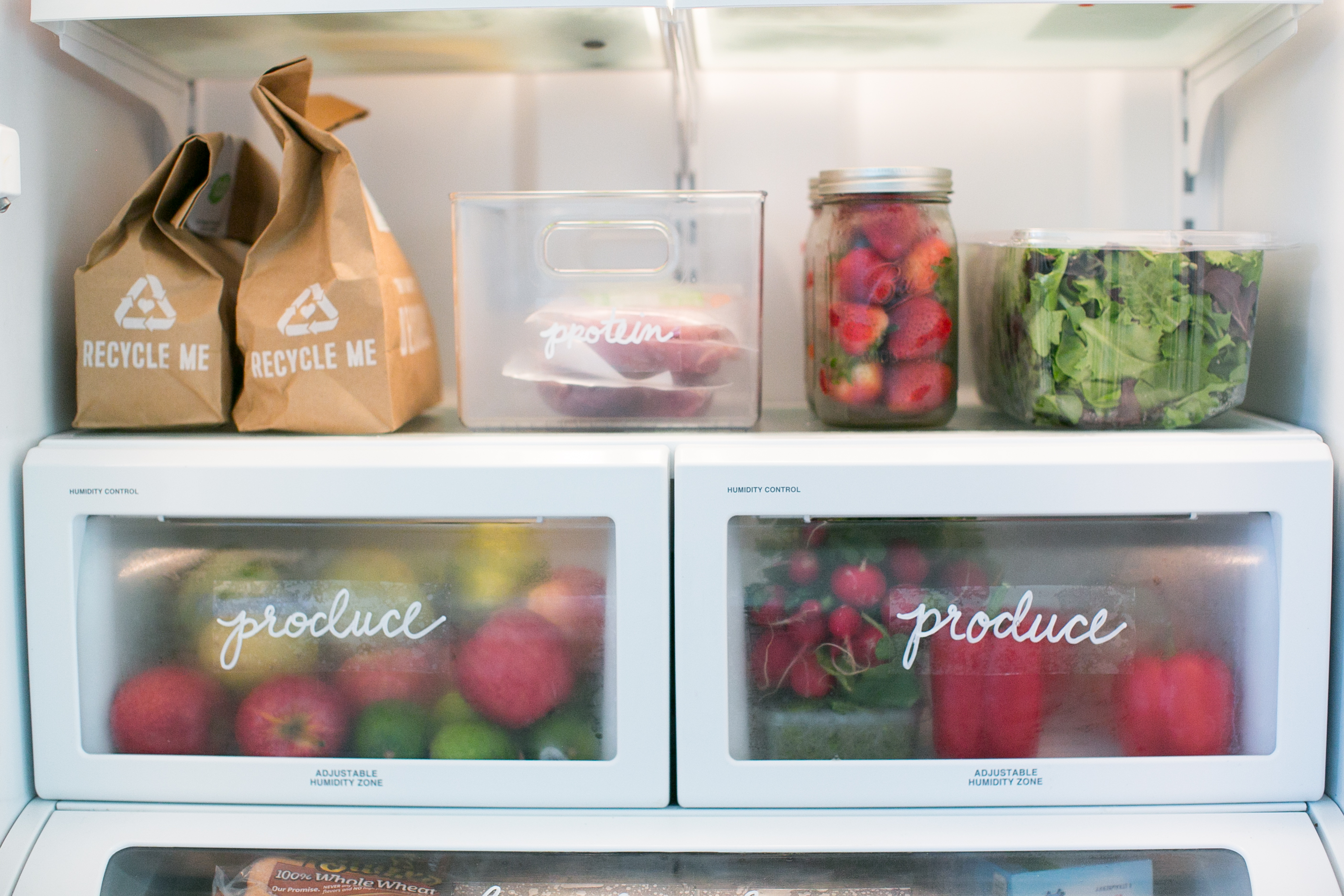 Clean and Purge
The first step of a good fridge reorg is to get rid of everything past its prime. It's always amazing to me the random jars and sauces that have stayed hidden away in a corner for months. Wipe down the shelves and take the opportunity to adjust their heights. If things are in really bad shape (cough: like mine, below), here's our guide to deep cleaning and deodorizing your fridge.
What to put on the top shelf
This tends to be one of the coldest spots in the fridge. It's a good spot for leftovers, drinks, and dairy like yogurt and cheese. Let leftovers cool before refrigerating and invest in a good set of glass containers with lids or seals. Also, label the containers so you know what they are at a glance.
What to put on lower shelves
Use the lower shelves to store raw ingredients for upcoming meals.
Get a separate container for meat
Rather than using a drawer, I like to keep meat in a separate container so they don't contaminate other foods. If your family loves dairy, it's also a good idea to keep a separate container for cheeses. Keep deli meat in there too, and you can grab the whole thing to make sandwich-making much more efficient.
Store fruit in bowls or jars
Keep citrus and apples in bowls to keep them from rolling around and getting bruised. This summer I started putting strawberries in glass mason jars with lids to cut down on oxygen exposure, and they last so much longer. Not all fruit needs to be refrigerated, but those that do require lower humidity.
Put milk in the back
If your milk expires quickly then keep milk on a lower shelf in the back. The back is the coldest part of the fridge, and it's also darker there.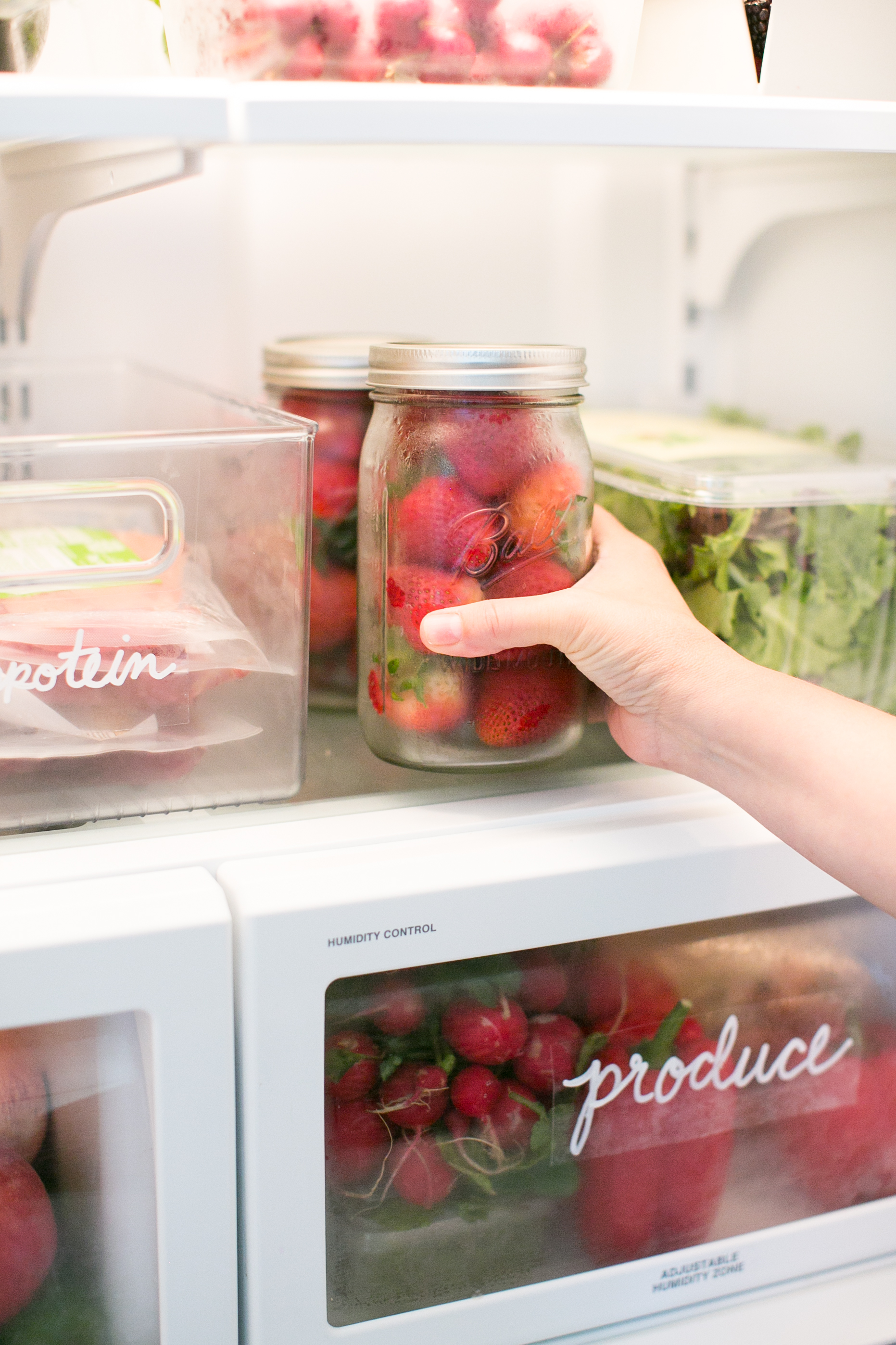 What to put on the doors
Move the eggs
Temperatures on the door tend to fluctuate a lot, what with all the opening and closing. So don't put quick-to-expire items like eggs and milk there. (Put the eggs instead on the middle shelf where it's not too cold or too warm.) Door shelves are a great space for condiments, juices and butter.
Group things
Use these smaller shelves to create groupings of jams & spreads, pickles & condiments, dressings & sauces together in labeled bins. I've never been a labeler, but I love this system because 1) it makes finding things so much faster because I know exactly where to look and 2) it makes putting things away so much easier because I'm not hunting for space. Doors are also a good spot for nut oils and butters and fruit juices.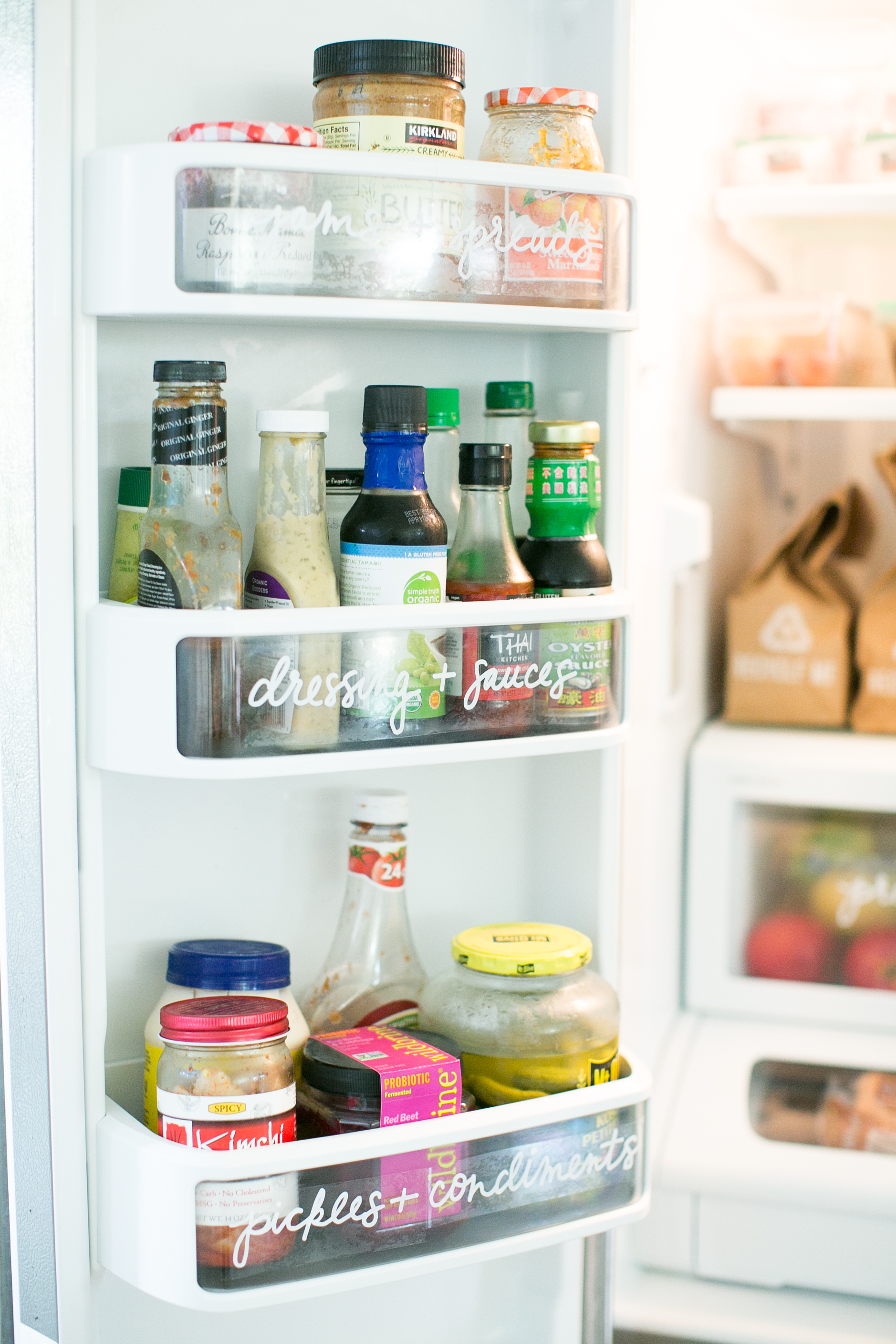 What to put in drawers
Vegetables need to be stored in the high-humidity drawer. Line the drawers with a few paper towels to prevent it from getting too damp as excess moisture leads to mold. If you have two drawers, keep fruits and vegetables separate.
You can make one drawer exclusively for meat if you don't need two for fruits and veggies or don't want to use a separate bin.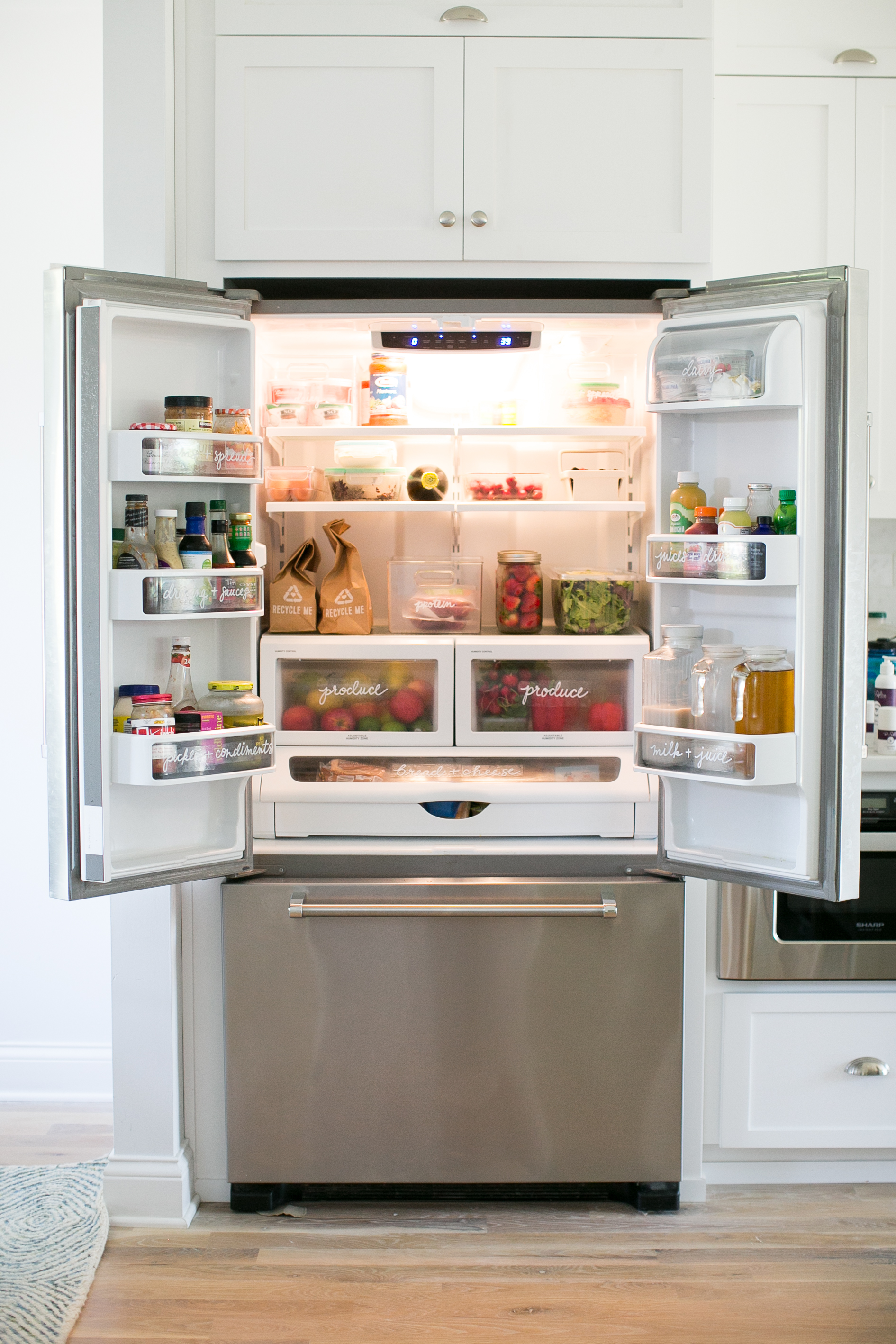 Do you have a refrigerator organization system? Let us know if you have any storage tips and tricks!
Photos by Susan Hudson
10