For those of us who live in the northern hemisphere, there is a major shift in energy when autumn finally gives way to winter. It seems like when December rolls in, life calls for us to dial up all things cozy – including these cozy diffuser blends! 
It seems suddenly essential that our drinks be hot, meals be home-cooked, bedtime be religiously preceded by a lavender-scented bath, and shoulders be permanently shrouded in wool…even the movies we choose to watch may fall into the more easily-digestible, soul food variety.
And that's not even getting into the whole nesting thing that happens at this time of year. Maybe we picked it up from our archaic ancestors, this urge to hunker down and hibernate, but when the nights are long and the snow starts to fall, I instinctively convert my home into a restful sanctuary that I can't wait to return to at the end of the day.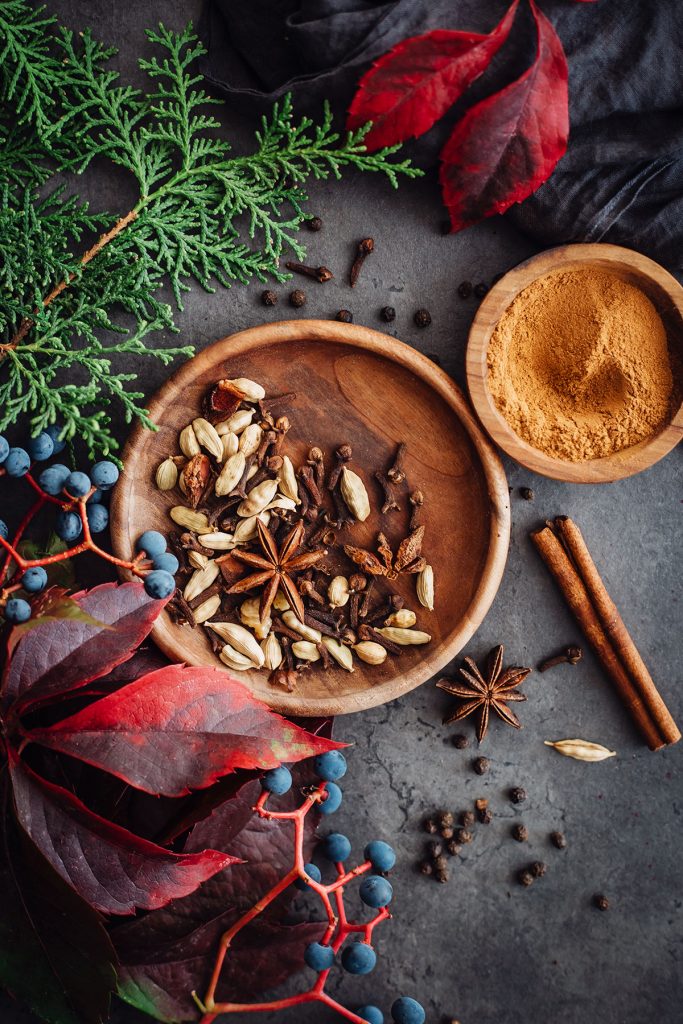 The Danes and Norwegians calls this seasonal cultivation of comfort hygge, and at least where I live here in Canada, we also see this necessary warming of the heart and hearth as a way to survive the otherwise dark and dreary winter. I string up the twinkle lights, gather a bounty of taper candles into an eclectic centerpiece on the dining table, and spill cedar boughs over the mantle.
Wool blankets and luxe velvet cushions are piled on the couch, a log crackles on the fire, wine simmers with clove and star anise on the back burner, and my essential oils diffuser scents my home with the most deliciously earthy and grounding scents of winter.
5 Cozy Diffuser Blends Perfect for Winter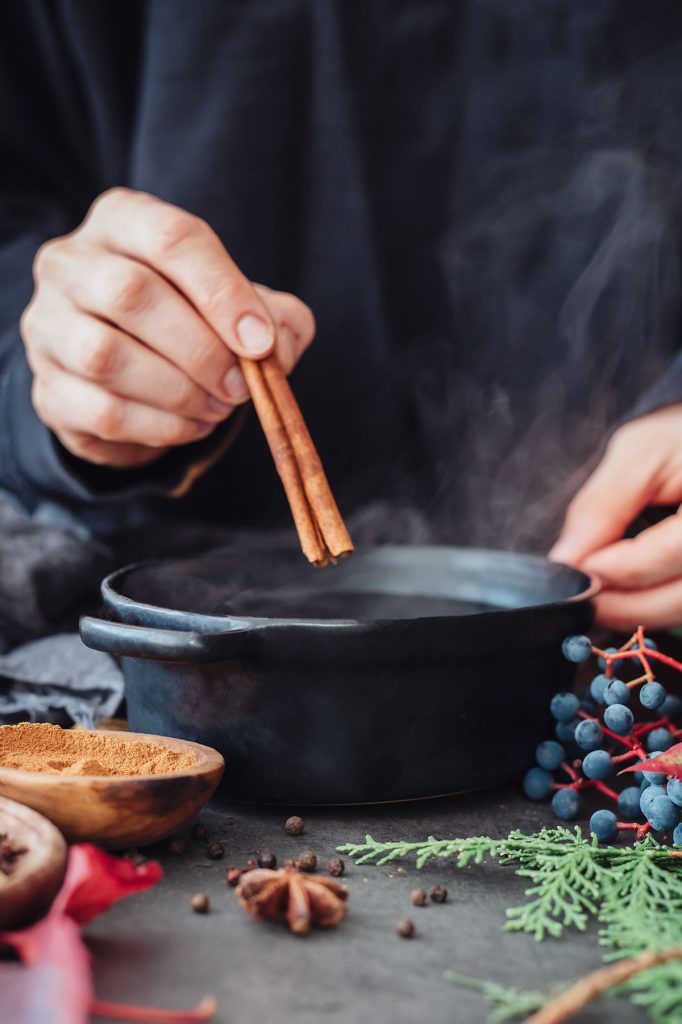 To help you embrace the spirit of hygge, we've put together five festive and fabulous seasonal diffuser blends that will transform your home into a welcoming haven of comfort and joy.
Let the warming scents of winter help you relax into the natural rhythms of the season—restoration, relaxation, and the soul-abiding comfort of connection.

1. Mulling Spice Blend (gourmand)
2 drops cinnamon bark oil

2 drops nutmeg oil

2 drops clove oil

3 drops anise oil

3 drops sweet orange oil
2. Merry and Bright Blend (fresh)
3 drops wintergreen or peppermint oil

2 drops balsam or white fir oil

3 drops juniper berry oil

4 drops bergamot oil
3. Winter Wonderland Blend (woodsy)
3 drops clary sage oil

3 drops frankincense oil

2 drops cedarwood oil

2 drops of either spruce, white fir, or pine oil

2 drops eucalyptus oil
4. Solstice Grounding Blend (earthy)
3 drops cedarwood oil

3 drops of either sandalwood (powdery) or patchouli oil (musky)

3 drops vetiver oil

3 drops rosemary oil
5. Sleep Well Blend (herbal)
4 drops lavender oil

2 drops ylang ylang oil

4 drops chamomile oil

2 drops vetiver oil
What we can really take from the concept of hygge is that during this time of seasonal darkness, we feel happiest and most balanced when we focus on small, nourishing rituals of care and comfort—for ourselves, our homes, and our relationships.
Holiday chaos and its excessive demands can be so depleting that in the busyness we often lose perspective about what's most important. Come back to a simplicity our ancestors would recognize—fill your home with the people you love, prepare simple and nourishing meals that warm your heart rather than tackling recipes that frazzle your brain, ground the energy of your space with nature's coziest cues (fire, candle light, winter greenery).
16