With crazy cold weather fast approaching, I'm always looking for tiny ways to brighten my home with fresh flowers and seasonal greenery to get me through the dead of winter. Lately I've been obsessed with hanging bud vases. They take up less real estate on tables and counter tops while also doubling as wall décor for those hard-to-decorate nooks most of us have scattered around our homes.
Mini bud vases are especially fun come spring when you're surrounded by pretty flowering branches and quickly-fading flowers like tulips and helleborus that you want to enjoy.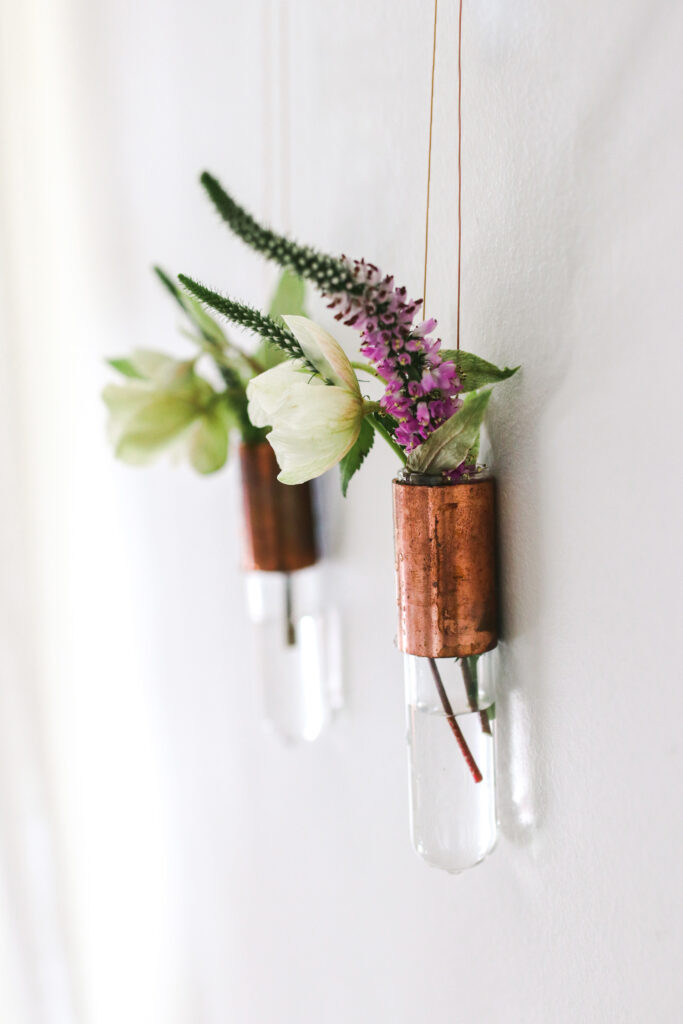 DIY Mini Hanging Bud Vases
The trick to making hanging vases that don't look too chintzy is choosing the right supplies. I started with some small test tubes I found at the craft store a year or two ago. Unlike the long test tubes we all know from high school biology, these babies were the same diameter (about 1-inch across) but a lot shorter and daintier looking, which made them perfect for holding a single blossom or flowering branch.
I added interest in the way of copper coupling from the hardware store. Copper slowly acquires a greenish patina as it ages, and I thought it would lend a bit of texture to my vases after a few months.
To hang them, I used matching copper jewelry wire (found at my local craft store) that I could loop over nails, small décor hooks or hang from invisible fishing line from the ceiling.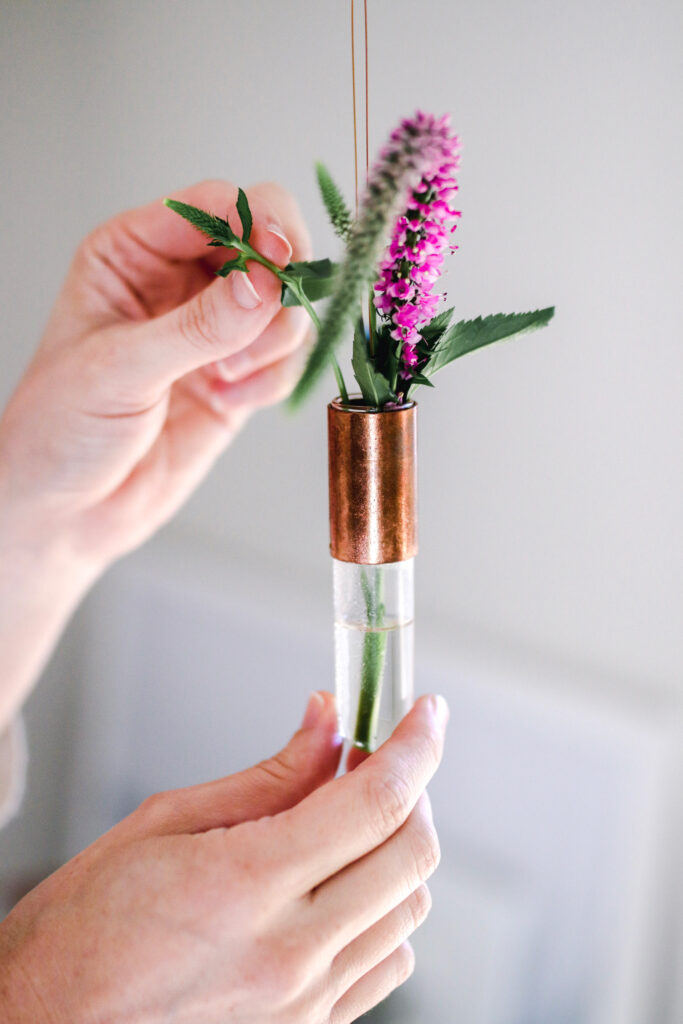 To find the right size coupling, I recommend taking your test tube to the hardware store and trying on a bunch of different sizes. After looking online I was convinced I need 7/8-inch coupling for my almost 1-inch in diameter test tubes. But it was pretty impossible to find exactly what I was looking for without buying them in bulk from a plumbing supply company.
After a visit to Home Depot, it turns out that 3/4-inch coupling (without a stop) actually worked perfectly, and it was a lot cheaper than I saw online. Go figure. Had I not gone to the store and tried on a few different sizes, it would have been a total nightmare. So, lesson learned: try before you buy!
Read on to learn how to make your own.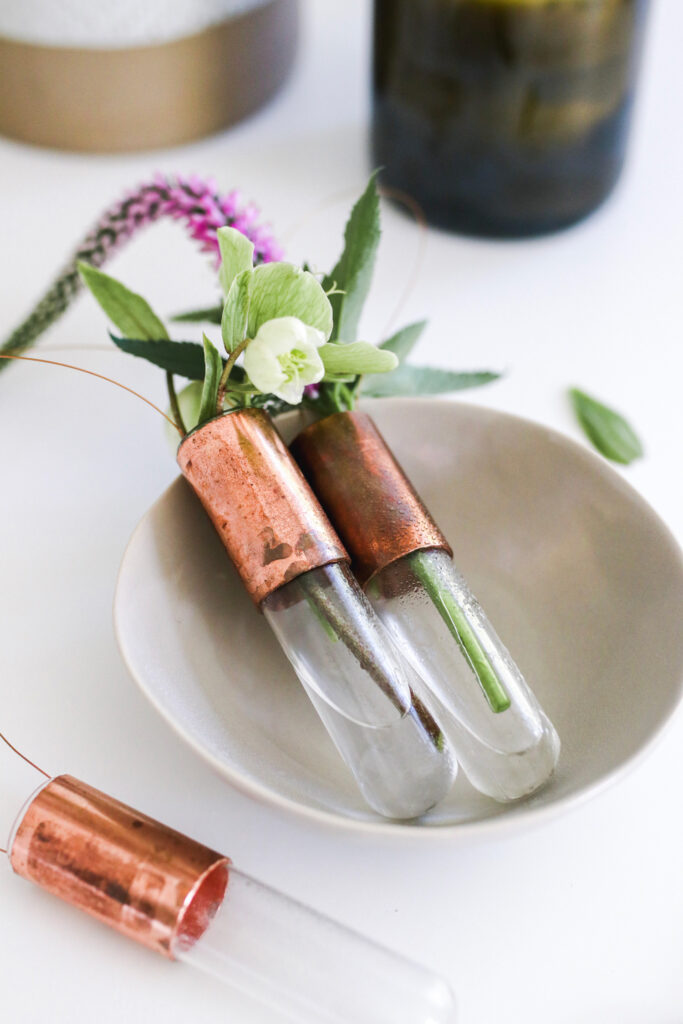 Supplies
Small glass test tubes
Copper coupling without a stop (mine was ¾)
Copper jewelry wire
Wire cutters
Strong glue like E6000 or Gorilla Super Glue Gel
Instructions
1. Apply a light layer of glue to the outside of your test tube (don't put too much or it will gunk up the bottom of your coupling when you slide it onto your test tube.)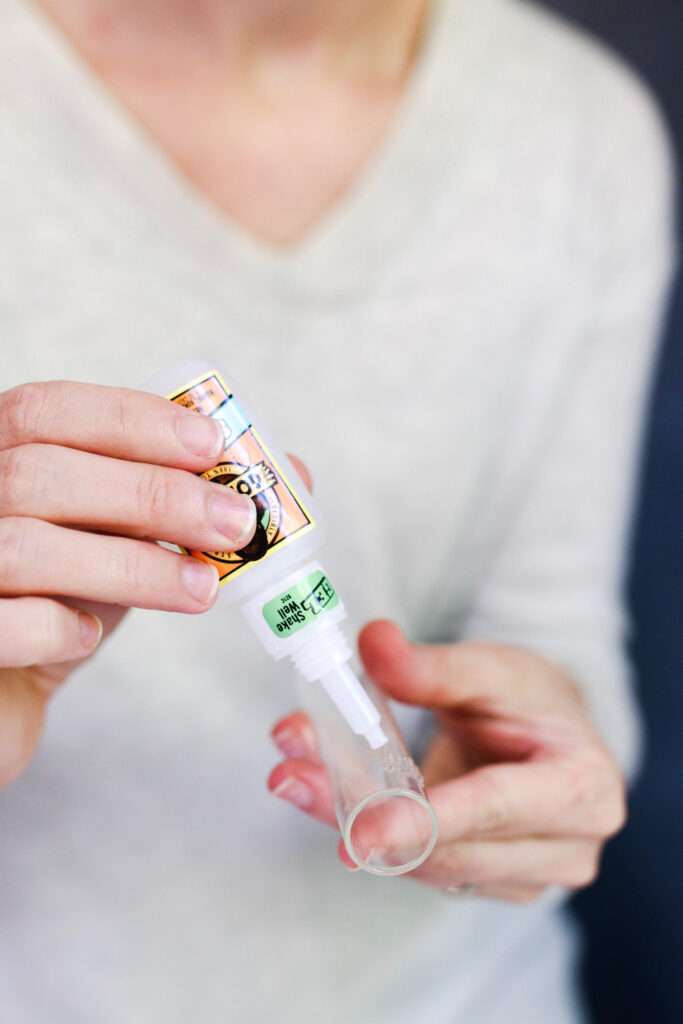 2. Slide your coupling over the top of your test tube and hold it in place until the glue dries.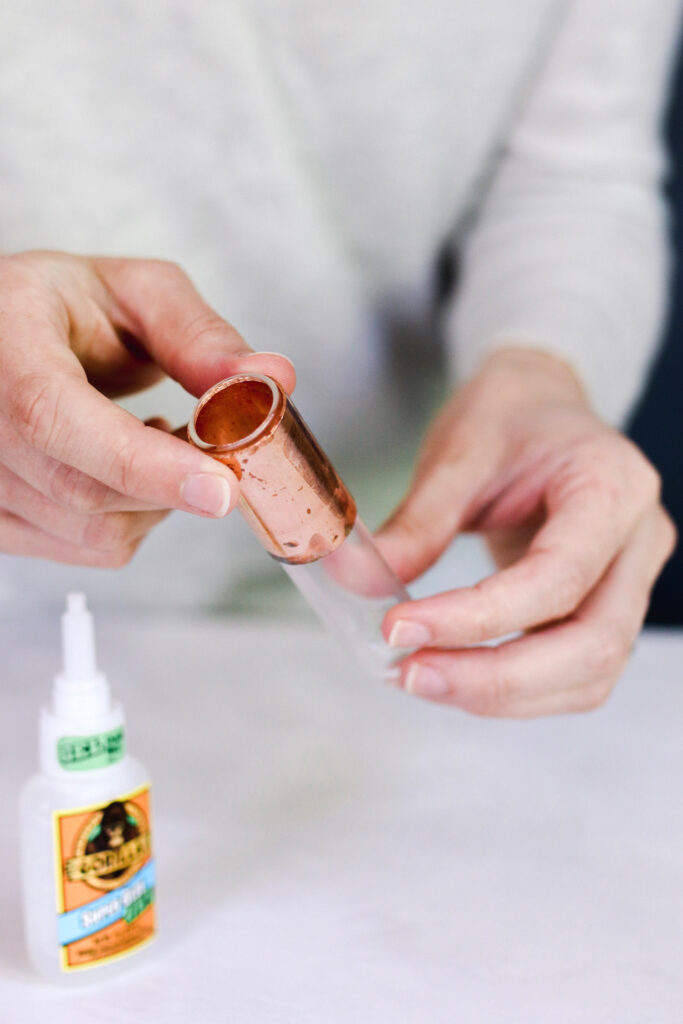 3. Cut an 8-inch piece of copper wire. Place a small blob of glue on the inside of the test tube near the top. Place an end of wire in the glue and hold it until the glue cures. Do the same on the other side of the test tube.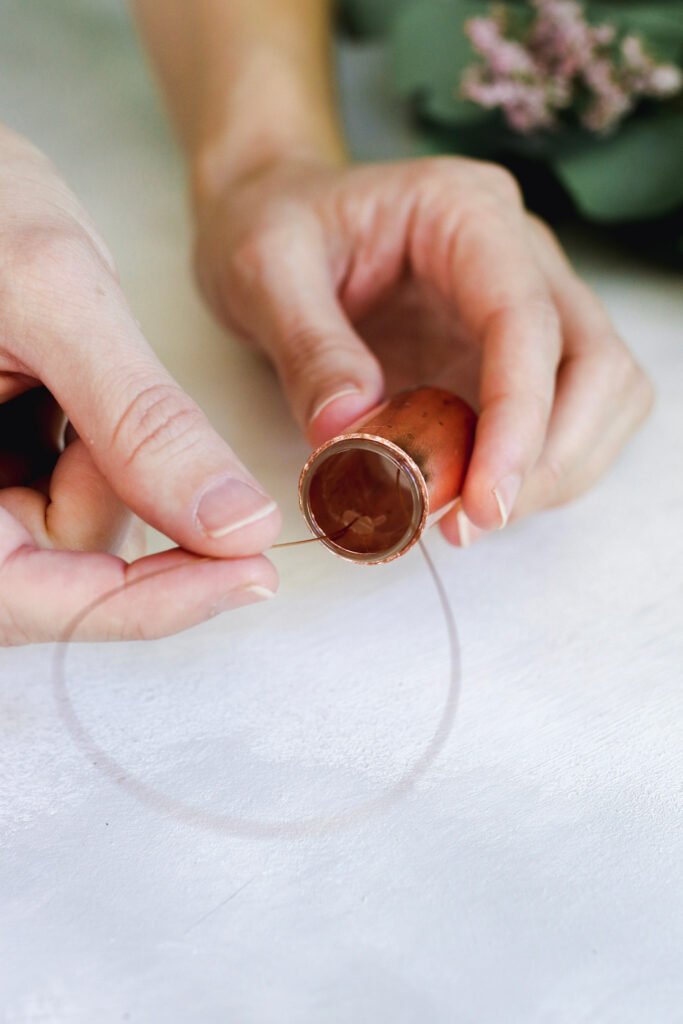 4. Pop a flower in, add a little water and hang near the window, in empty corners or anywhere you would like to add a pop of color to your home.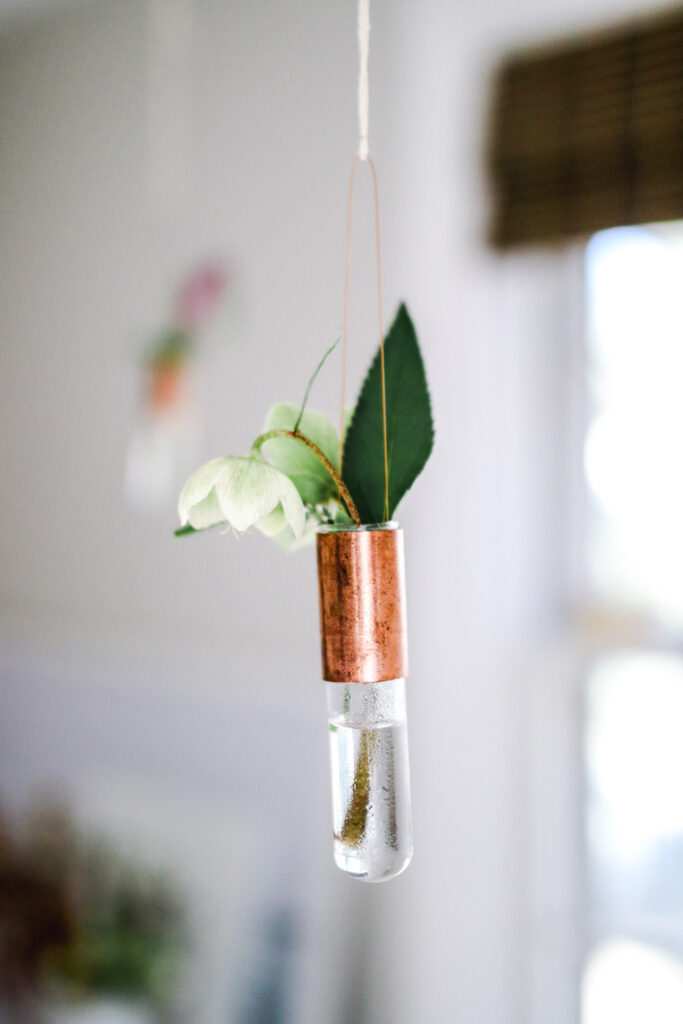 7