Nothing brightens a room (or a day) quite like a bouquet of fresh flowers. Too often flowers are reserved for special occasions, but I think they should be enjoyed and admired every single day! It's amazing how just looking at a happy Gerbera or smelling a single rose can improve my mood.
How to reduce stress with flowers
In fact, recent studies show that flowers naturally reduce stress and moderate moods. Yes, getting flowers makes just about everyone instantly happy, but the benefits last long much longer than the initial moment of joy.
Adding a few flowers to your daily life can reduce depression and anxiety and boost creativity and productivity. Here's to flower power!
To get you inspired, here are 9 simple ways to enjoy flowers even after the bouquet isn't fresh anymore. Once the flowers dry out, you can use the petals for even more DIY projects.
1. Wake up to flowers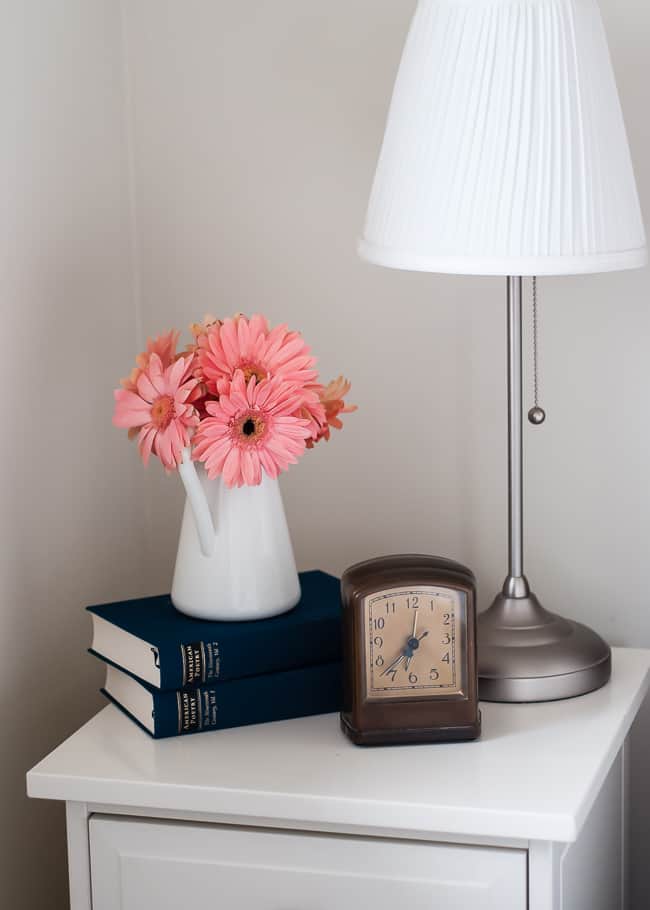 What a great way to wake up! Place a small arrangement next to your bed so it's the first thing you see when you wake up – like a little morning present to yourself! Bright blooms help you feel energized, perfect for those days when you aren't sure you want to roll out of bed.
2. Appreciate Single Blooms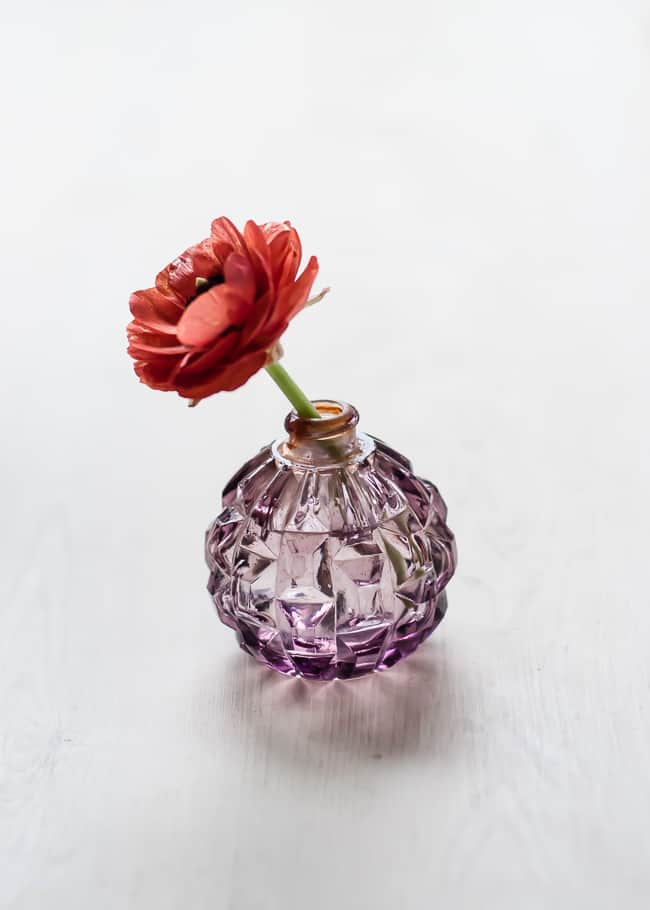 Science shows that flowers help us feel connected, leading to increased contact with family and friends. So snip a single bloom and share it with someone.
Put it in an antique perfume bottle or make a hanging bud vase, and place it somewhere unexpected and ordinary like a work desk or a bookshelf. The pretty pop of color will give your day a little boost.
3. Take a rose petal bath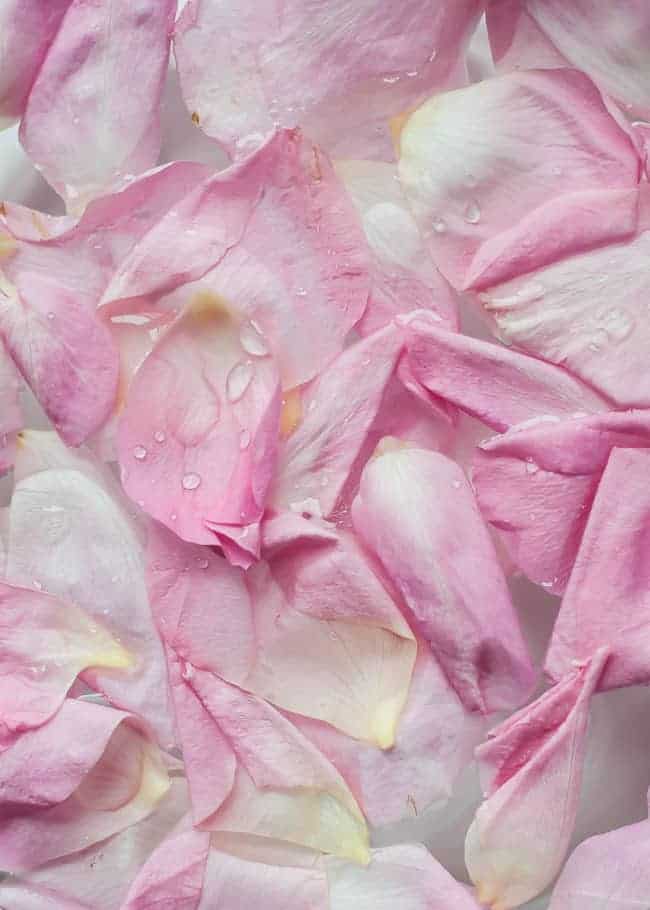 You'll feel like a goddess as you soak in a luxurious rose petal bath. Want more rose in your beauty routine? Make a rose milk bath, rose chamomile scrub, homemade rosewater toner, bath bombs, soap, and body oil. For a more calming effect choose light-colored petals over more vibrant shades.
4. Put them in your hair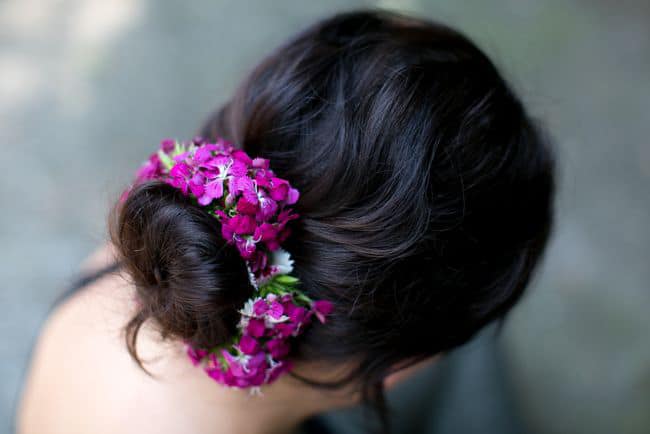 Adding flowers to your attire or hair is so romantic. Tuck a bloom into a pocket or behind your ear, make a pretty wreath to encircle a bun or make a headband.
Add small flowers to up-dos. You'll get compliments all day long!
Another great way to wear flowers? In your perfume or by dotting your wrists and neck with pure flower essential oils like rose and lavender.
5. Eat or drink them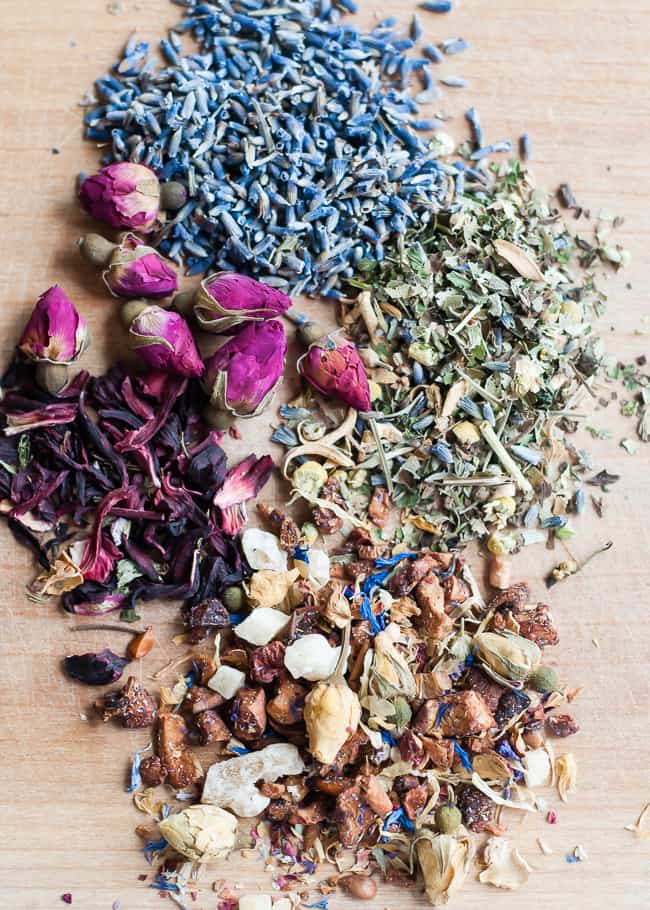 You'd be surprised to learn just how many flowers are not only edible but also incredibly delicious! Add organic, unsprayed food grade nasturtiums, pansies, violets, roses, lavender, chamomile, herb and fruit buds, and others to salads, ice cream and custard desserts, lemonade, soda, infused water or to make hot lattes and teas. Look for rose and orange blossom waters in specialty stores or look for infused syrups made with elderflower and jasmine.
6. Add joy to dish duty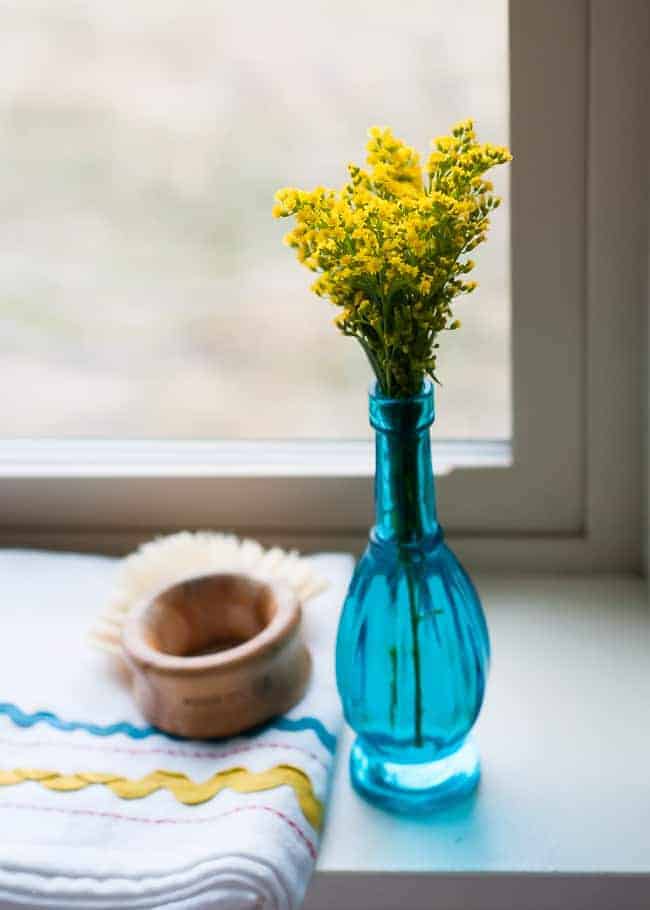 Washing dishes totally gets me down, but placing a small posy next to your sink makes an otherwise no-fun task more enjoyable. A colored glass vase is another way to add energizing, happy color.
3 more simple ideas
1. Add a few drops of floral essential oils to a spray bottle and mist the water for a quick burst of fragrance. It also works great to perk up your ironing.
2. Press flowers and put into a small frame or find a pretty photograph of flowers to hang on the wall.
3. Press flowers and use them to decorate homemade candles, Easter eggs or dye fabric.
How do you incorporate flowers into your daily life?
1