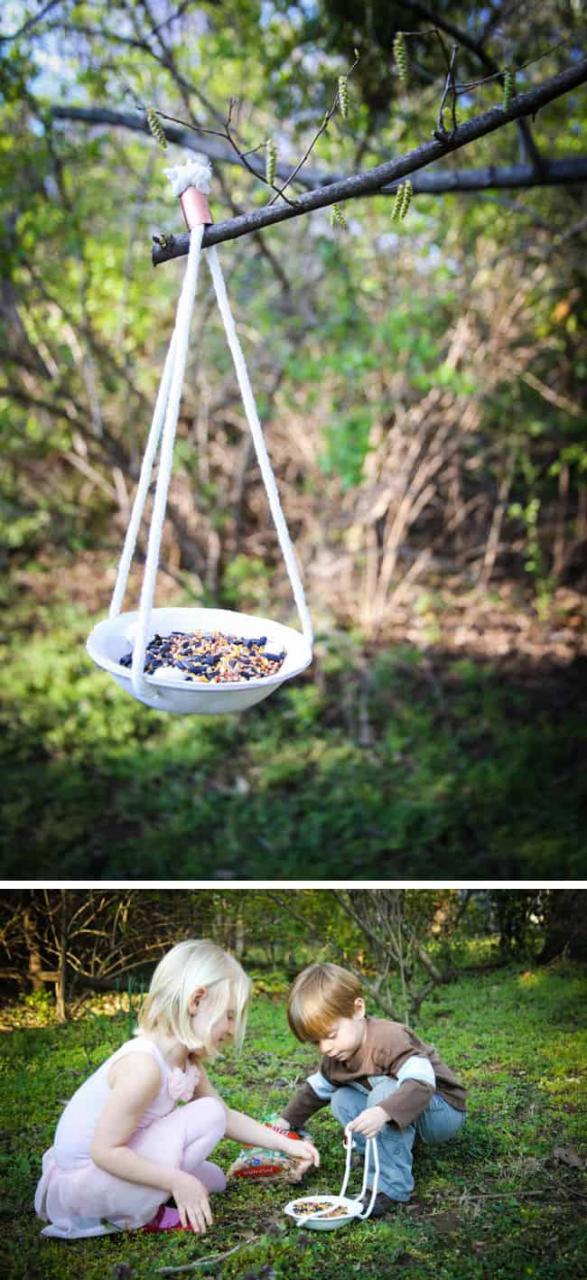 Happy Earth Day! After a candy-filled Valentine's and Easter, I love a holiday that encourages kids to appreciate and explore their world. We've been spotting more and more birds in the back yard and thought it was high time we crafted up a clay birdfeeder for them.
I now have bird seed obsessed kids, happy birds and the fattest squirrels you've ever seen.

DIY Clay Birdfeeder for Earth Day
To make your own clay birdfeeder, you will need:
Oven bake clay
Rope
Copper tubing piece
Small piece of cloth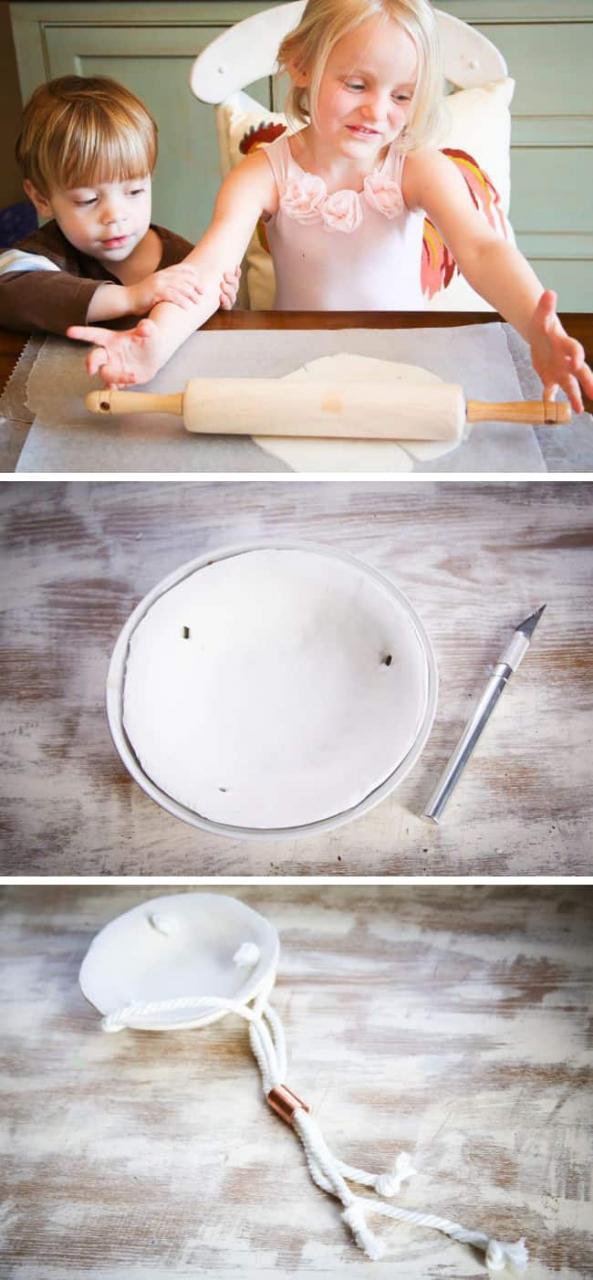 First, roll out the clay between sheets of parchment paper till it's about 1/4 inch thick. This is a good task for the kiddos, as long as they are old enough to not eat the clay.
Then use an oven-safe bowl to shape the clay. You can either put the clay inside the bowl or flip the bowl over and lay the clay on top. Trim the edges with a knife and poke three holes in the bowl big enough for your rope.
After the clay bakes and cools, attach three pieces of rope to the bowl by knotting one end and pulling the rope through the hole. Slide on the copper tubing piece and knot the other ends of the rope. And after recently learning that oven bake clay is not considered food safe, I lined the bottom of our feeder with a small piece of cloth.
Finally, let the kids fill the feeder (trust me, this will be their favorite part and will involve a lot of birdseed). Hang from a tree branch and enjoy!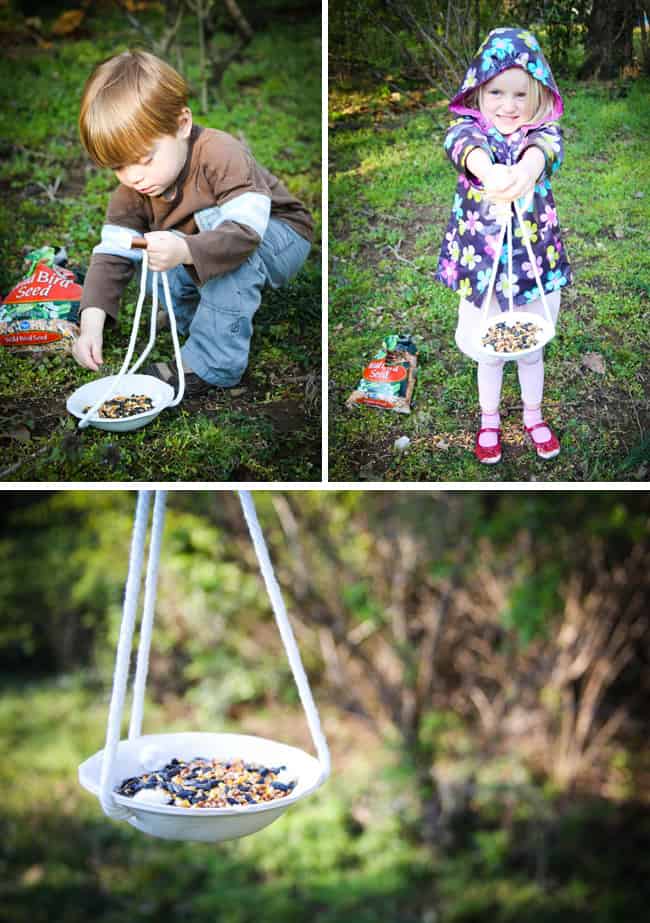 How are you celebrating Earth Day? If you have any Earth-friendly kids craft ideas, please share!
12