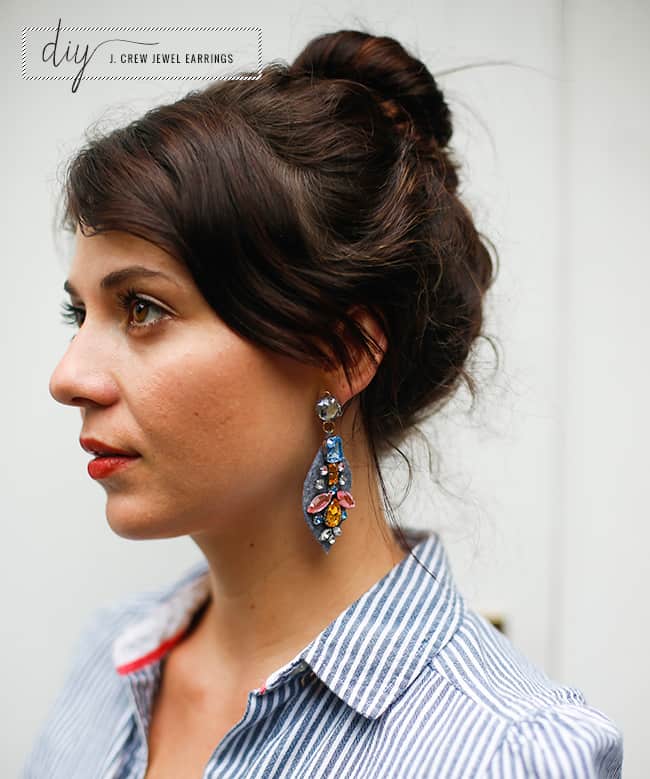 The fall wedding season has arrived! Jenna – my babysitter, craft assistant and model extraordinaire – is getting married in a couple of weeks. It's awesome. (She's going to be gone 3 weeks!) Really, we're all very excited. (3 weeks people!) Won't she be gorgeous? (I looked it up and 3 weeks is, in fact, the definition of eternity.)
But back to the earrings. We made these sparklers for Kirby, another gal off getting married and enjoying her honeymoon. J.Crew is a great source of DIY inspiration – their designs are gorgeous, fashion-forward and usually way beyond my price range. When their catalog cover girl sported these embroidered jewel earrings a DIY was born.
J. Crew DIY Earrings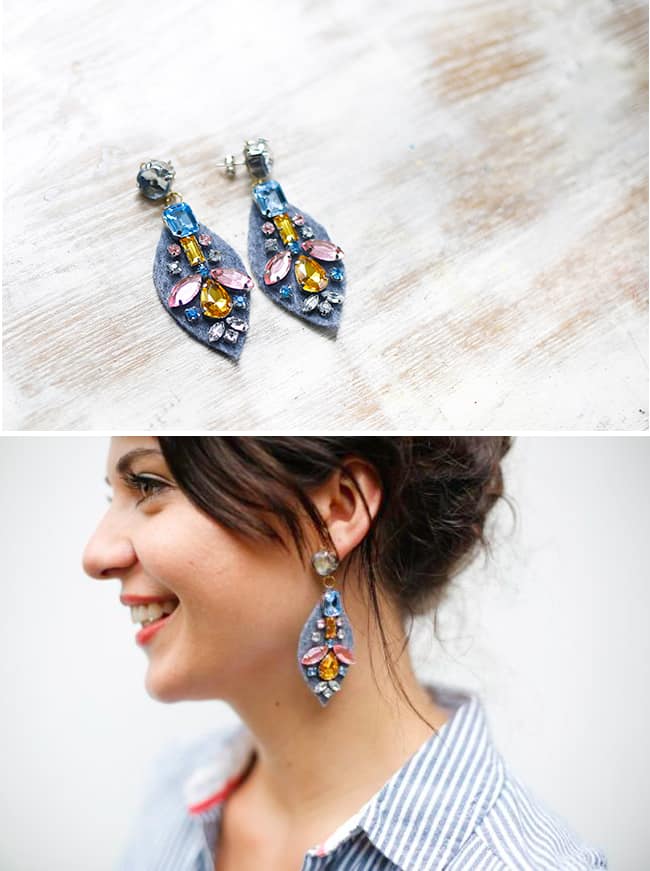 The earrings use the same technique as these hair clips and ear cuffs. Just arrange your gems onto a piece of felt and glue them down. Attach an earring backing to the flat side of one of the gems and attach it to your felt piece with a small jump ring.
What's your favorite statement jewelry piece to wear?