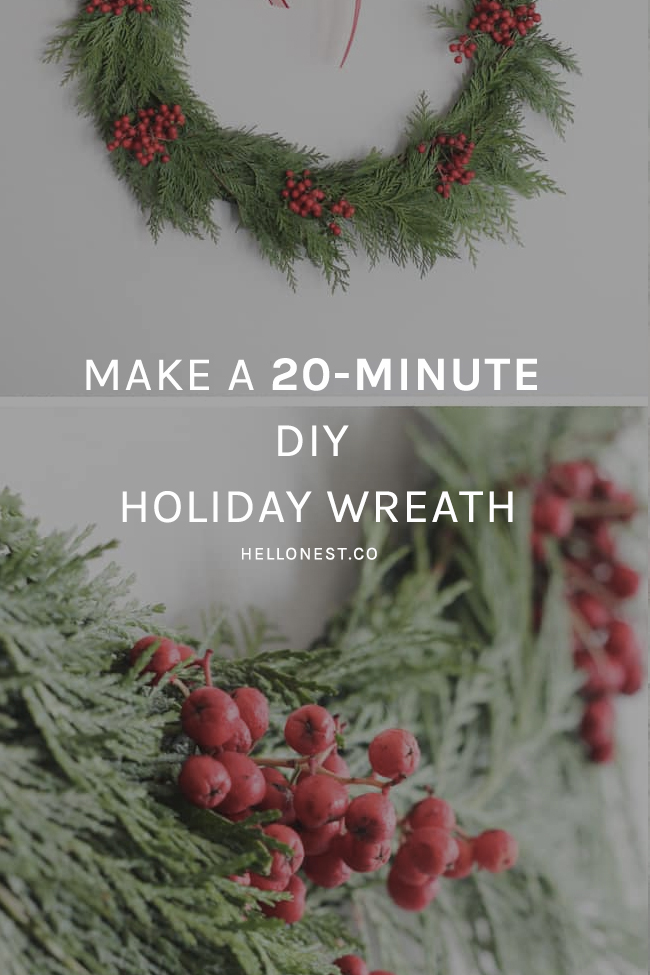 Decorating the house is one of my favorite things about the holidays. This year I decided to be a bit adventurous and make my own winter DIY holiday wreath. I was able to whip this up in about 20 minutes – and it was my first attempt! Read on to see how you can make one for yourself.
Make a DIY holiday wreath in just 20 minutes!
With fresh cedar greenery and bright red pyracantha berries, this gorgeously simple wreath will brighten your front door. Or you can hang it inside and enjoy the smell all season!
Supplies Needed
wreath form
floral wire
pruning sheers
greenery for base (I used cedar)
berries (I used Pyracantha)
ribbon
Instructions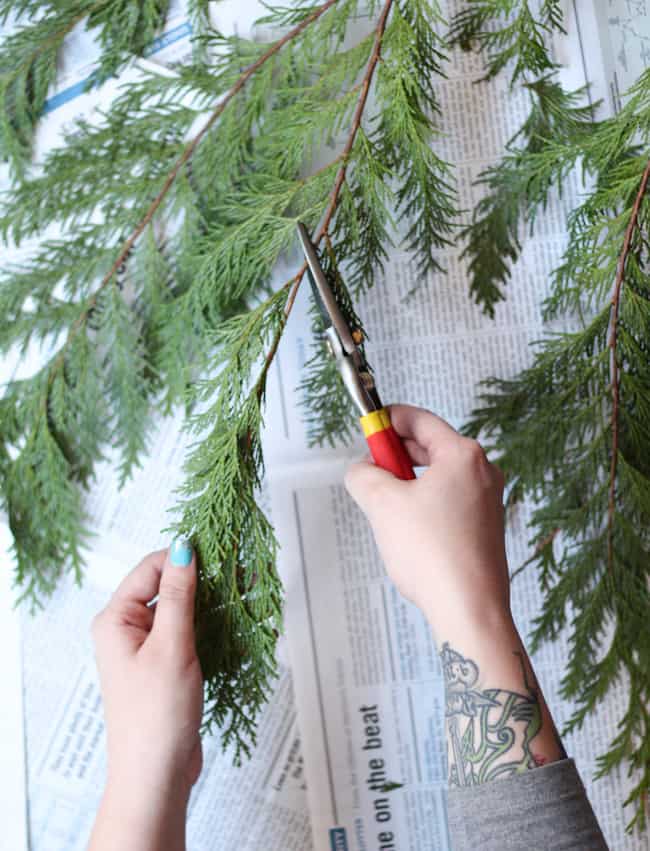 Step 1
Trim your greenery into smaller sections and make small bundles. When the bundle is thick enough to cover the wreath form you have enough!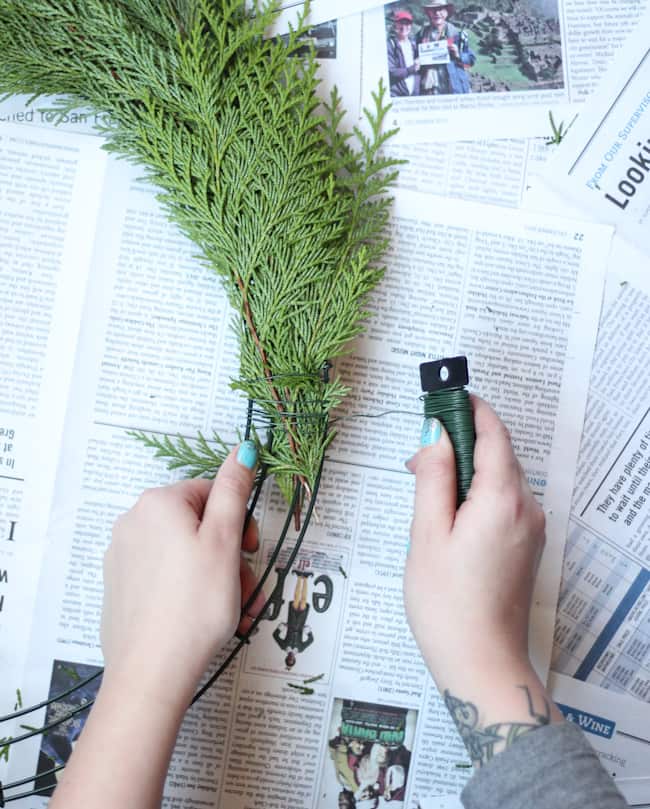 Step 2
Play with the shape and position of your bundles before securing tightly with wire. You won't cut the wire until the wreath is complete. Move in small patches and have your greenery all face the same direction.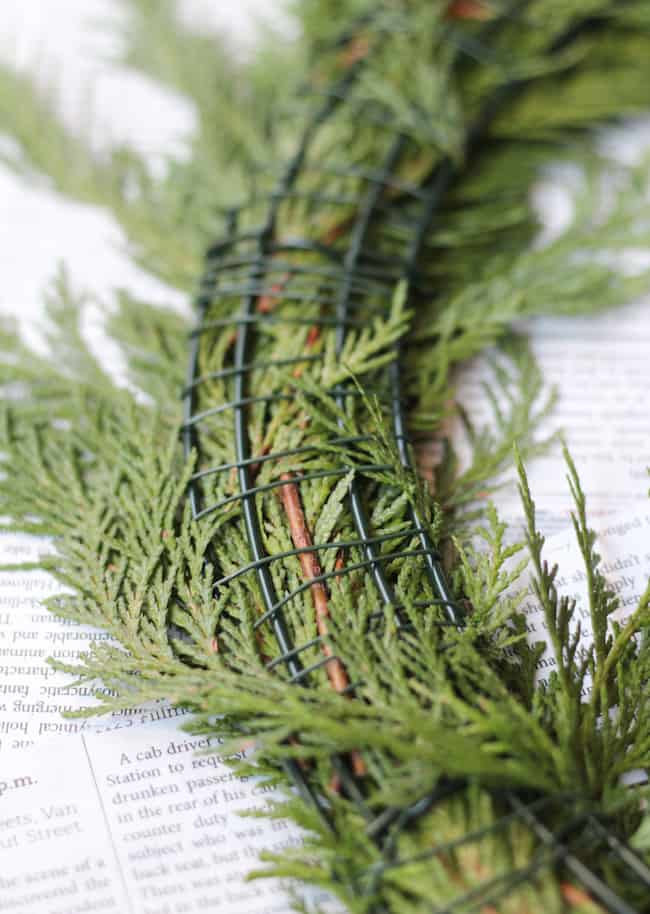 Step 3
Clip the wire when complete and twist until tight and secure.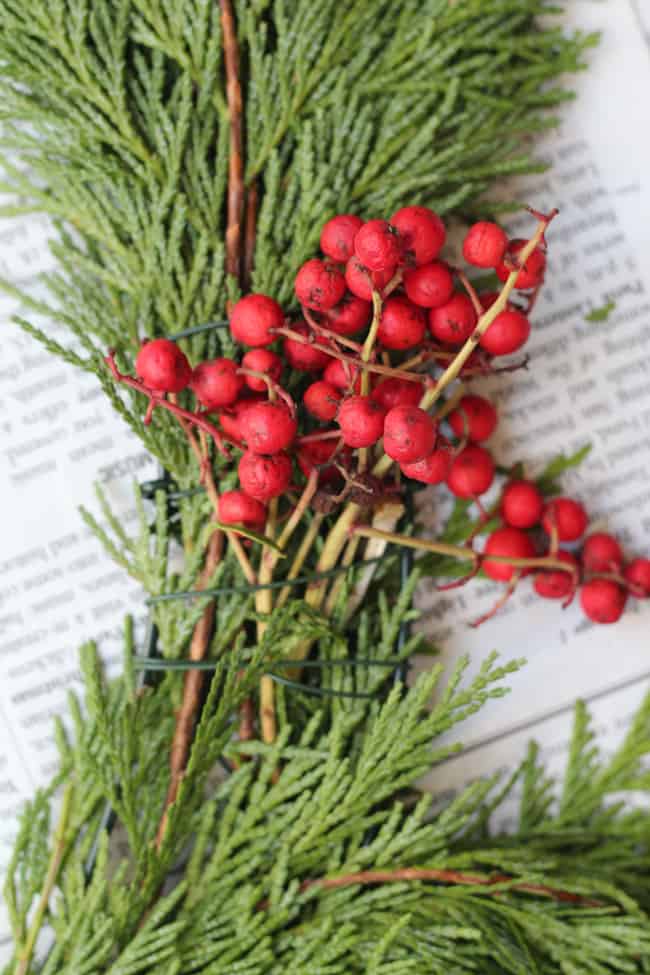 Step 4
Clip small berry clusters and tuck into the wire already around your wreath. If wire is too tight, secure berries with a new piece of wire.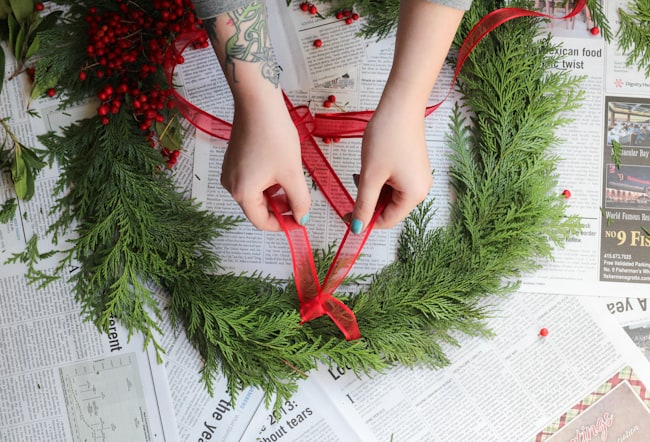 Step 5
Add a ribbon and hang!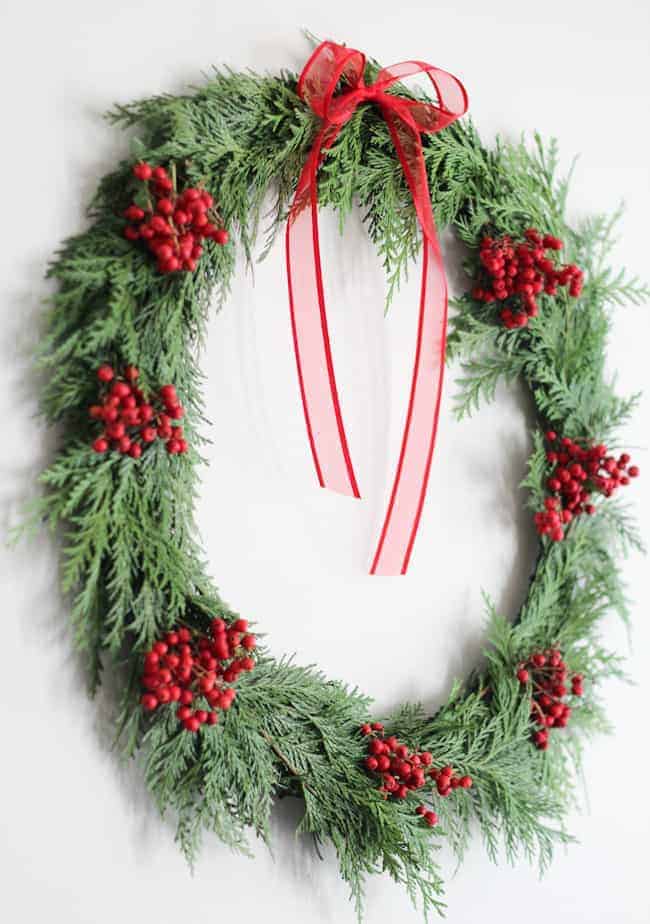 Will you be making or hanging a DIY holiday wreath this season? There's still time to make this multi-use wreath, this eucalyptus wreath or this asymmetrical wreath!
5