Makeup brushes have always seemed a little intimidating. Not being a makeup expert, I worry I'll use the wrong one and wind up looking like a clown. You mean you shouldn't put on eye shadow with the biggest brush you have? Exactly.
So if you know a mom in serious need of a new set of makeup brushes – or one who needs 10 minutes to rummage through several drawers to locate them for a photo (ahem) – this leather brush holder is the perfect handmade gift.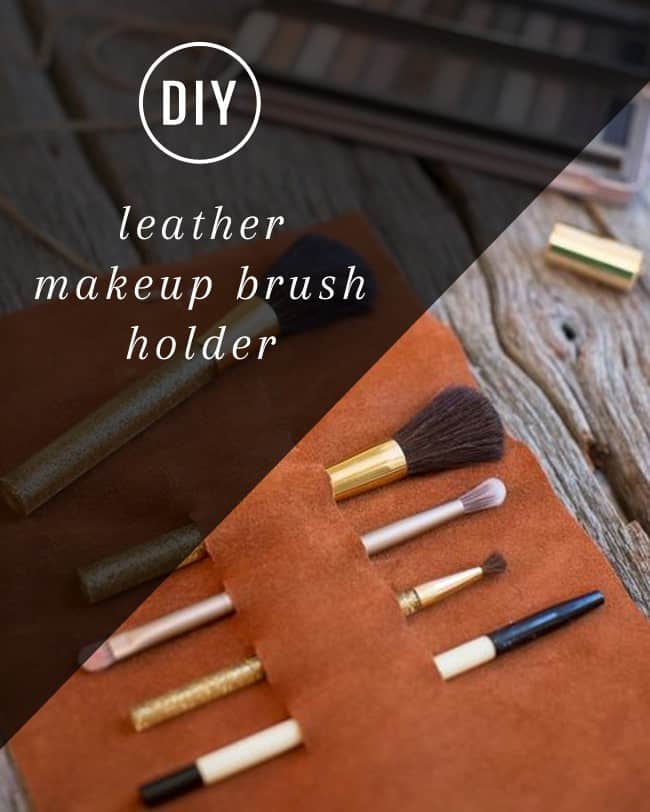 Wouldn't you love this with a new set of brushes? Or am I guilty of giving gifts that only appeal to me? Because I hate when people do that! You know, give a gift that's obviously something they wanted. Why, yes, honey, a new remote control was at the top of my list!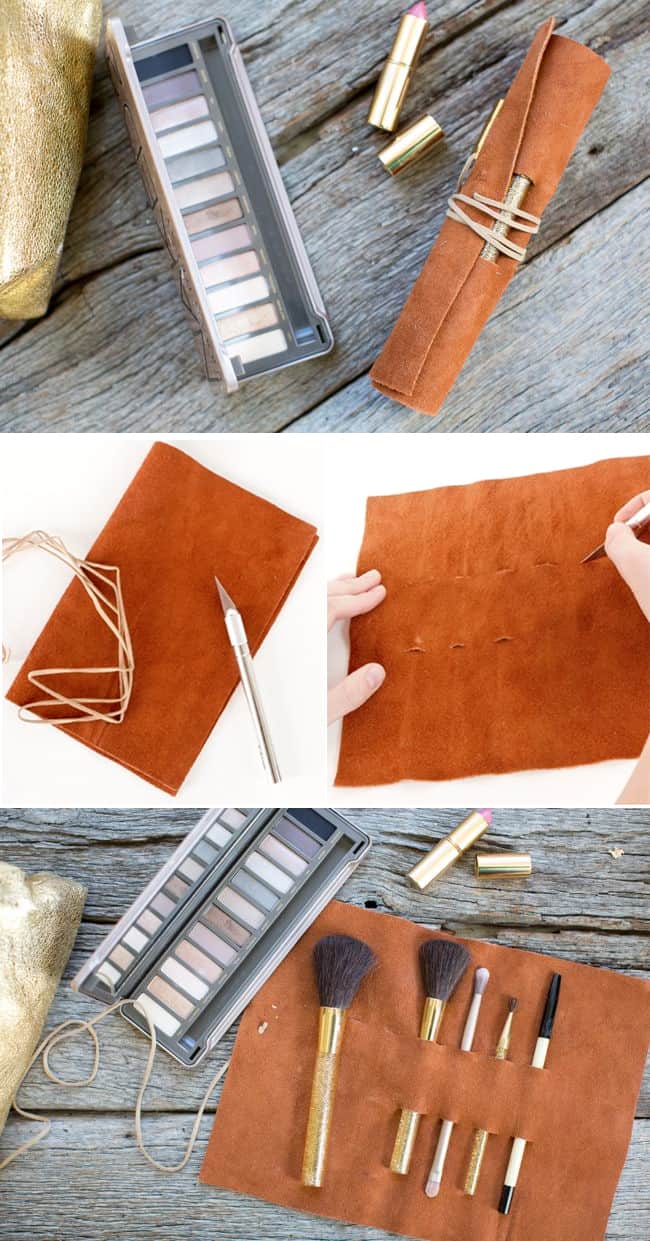 Supplies needed
Scrap of leather or suede. Mine was about 12-inches long and 8.5-inches wide.
Piece of leather cord
Exacto knife
Instructions
Step 1
Find the center at one end of the leather and make a tiny hole. Knot one end of the leather cord and pull it through.
Step 2
Measure 2 inches past the cord knot and 3 inches down from the top of the leather. Cut a small slit with the Exacto. Cut another small slit 2 inches in and 5 inches down.
Step 3
Continue cutting small slits on top of each other down the leather, leaving a small space between each one, until you have spots for 7-8 brushes.
Step 4
When you're done cutting, grab your brushes (or buy a new, shiny set!) and insert them to make sure the holes fit. Enlarge the opening if needed.
Step 5
Insert the brushes, roll up the leather and wrap with the cord. Gift to someone you love or use for yourself!
This makeup brush holder is also great for traveling!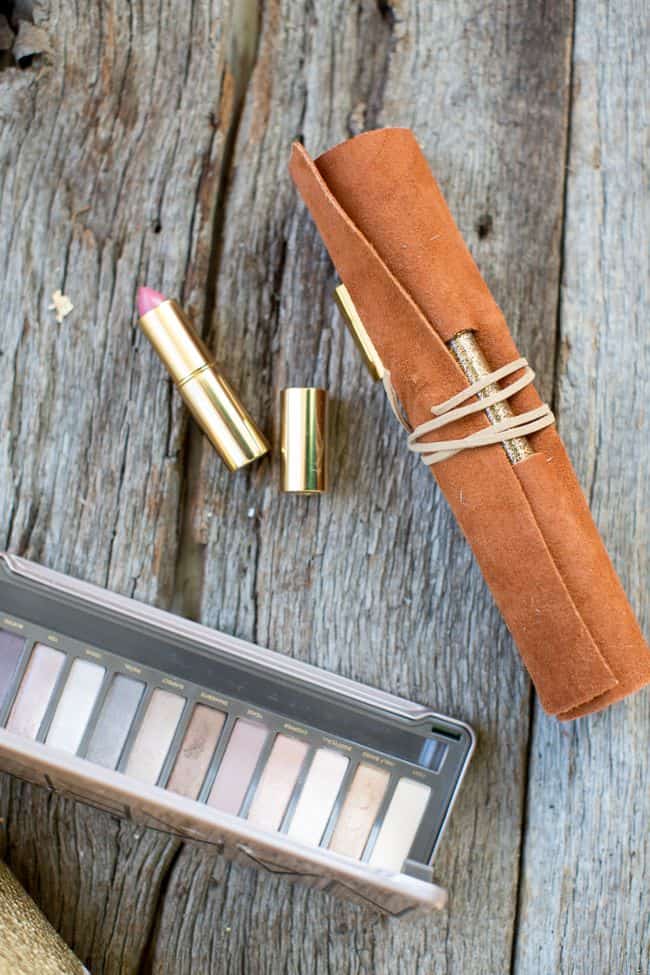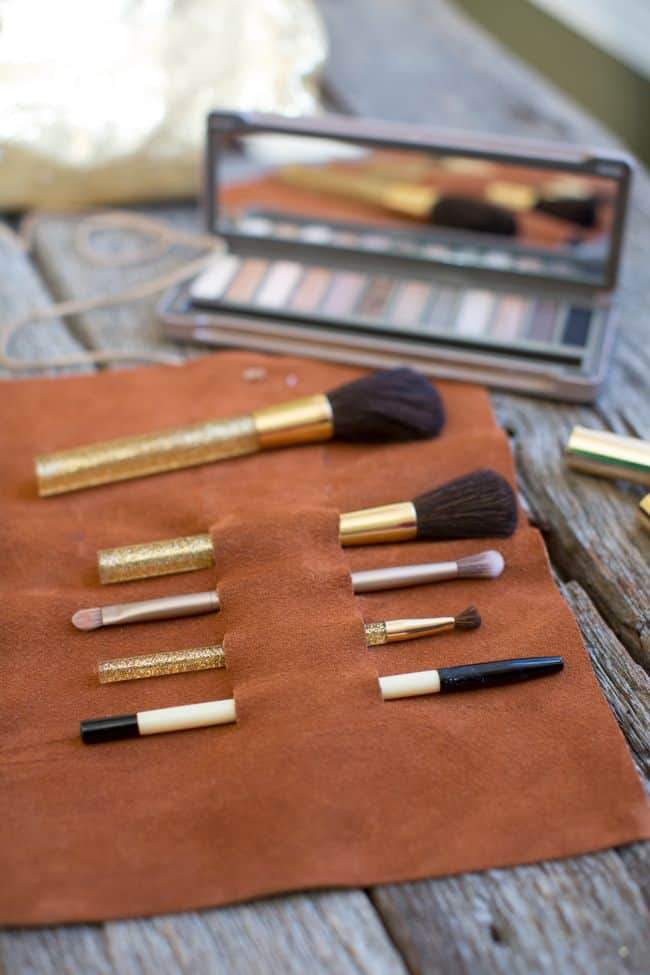 3