No gift is better than a homemade gift, if you ask us! Even if the object itself is actually easy to make, it looks like you put some effort into it – and definitely some thought! We have 17 great homemade gift ideas for you below, all of which are universal, meaning they're suitable for pretty much anyone on your list. So before you reach for the generic gift card or the boring bottle of wine, how about you turn that bottle into candles instead? And go for a homemade card on top. Scroll down to get your creative juices flowing:
18 Homemade Gift Ideas for the Home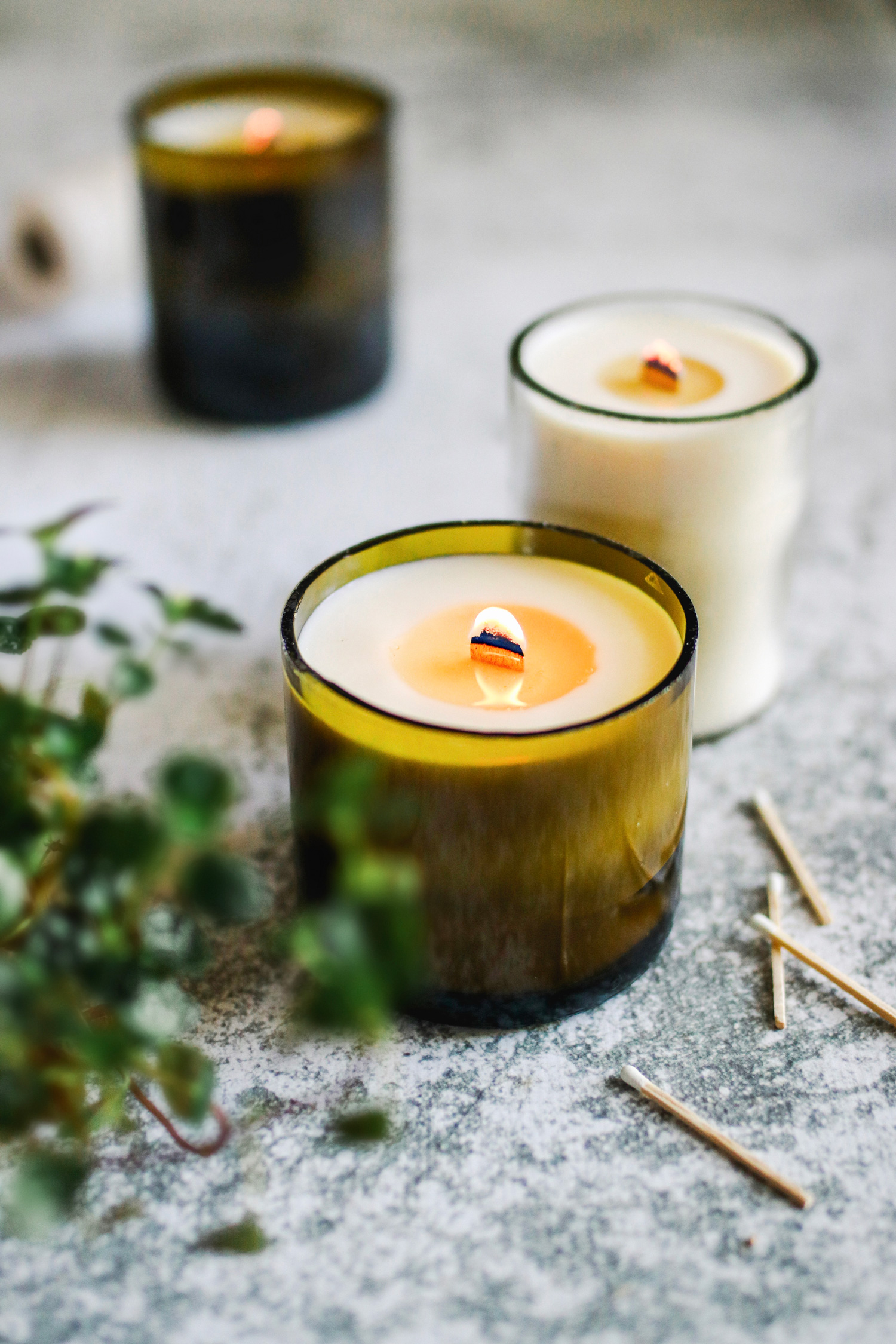 1. DIY Wine Bottle Candles // Who doesn't love candles? They make great gifts for virtually everyone, and the even better news is you can make them in bigger batches and gift away. And no need to spend on fancy containers either – you can make these from old wine bottles!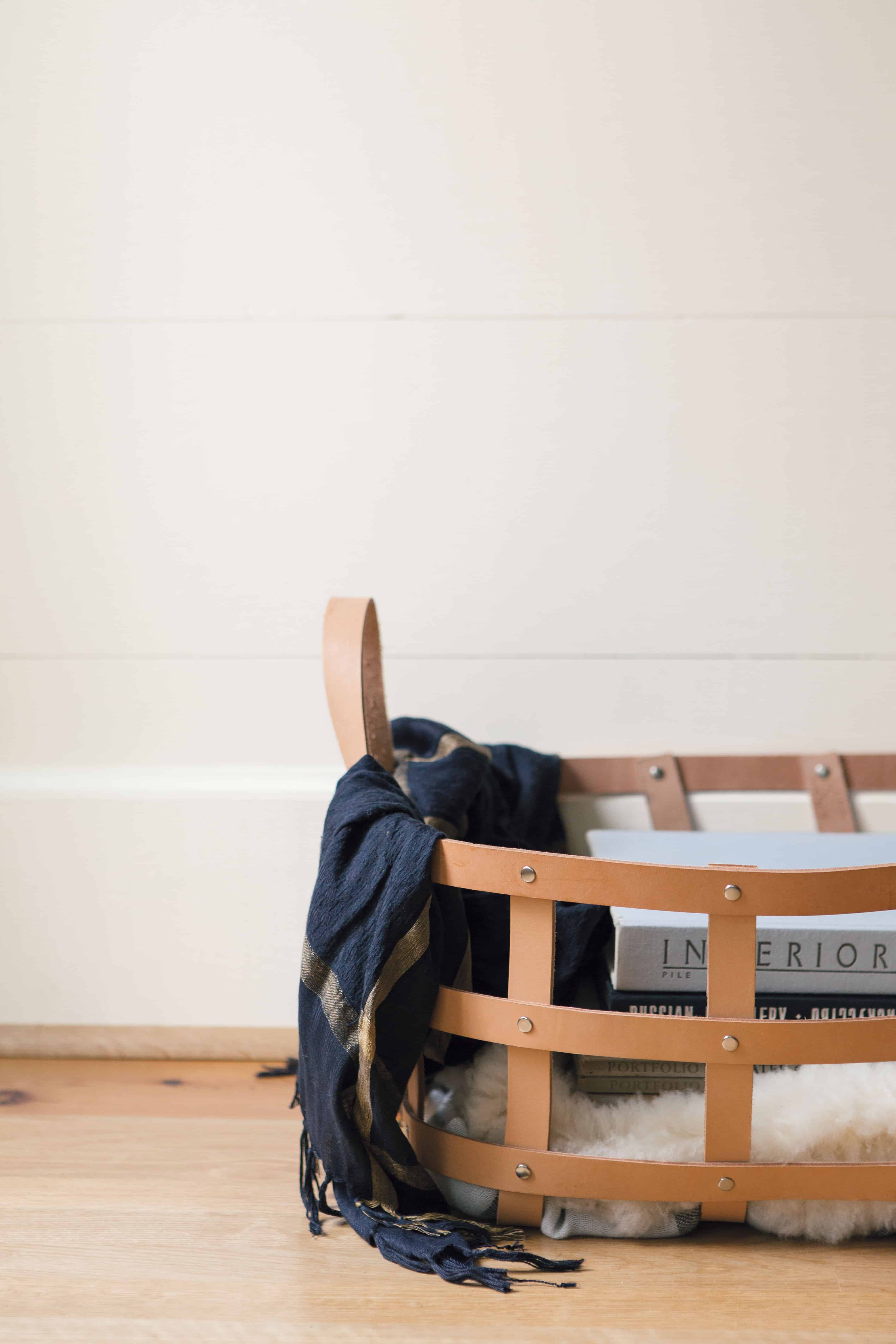 2. Woven leather basket // This leather basket is stylish enough for the most design-savvy person on your list! Made from leather strips and double cap rivets, it looks like something you would find at Anthro.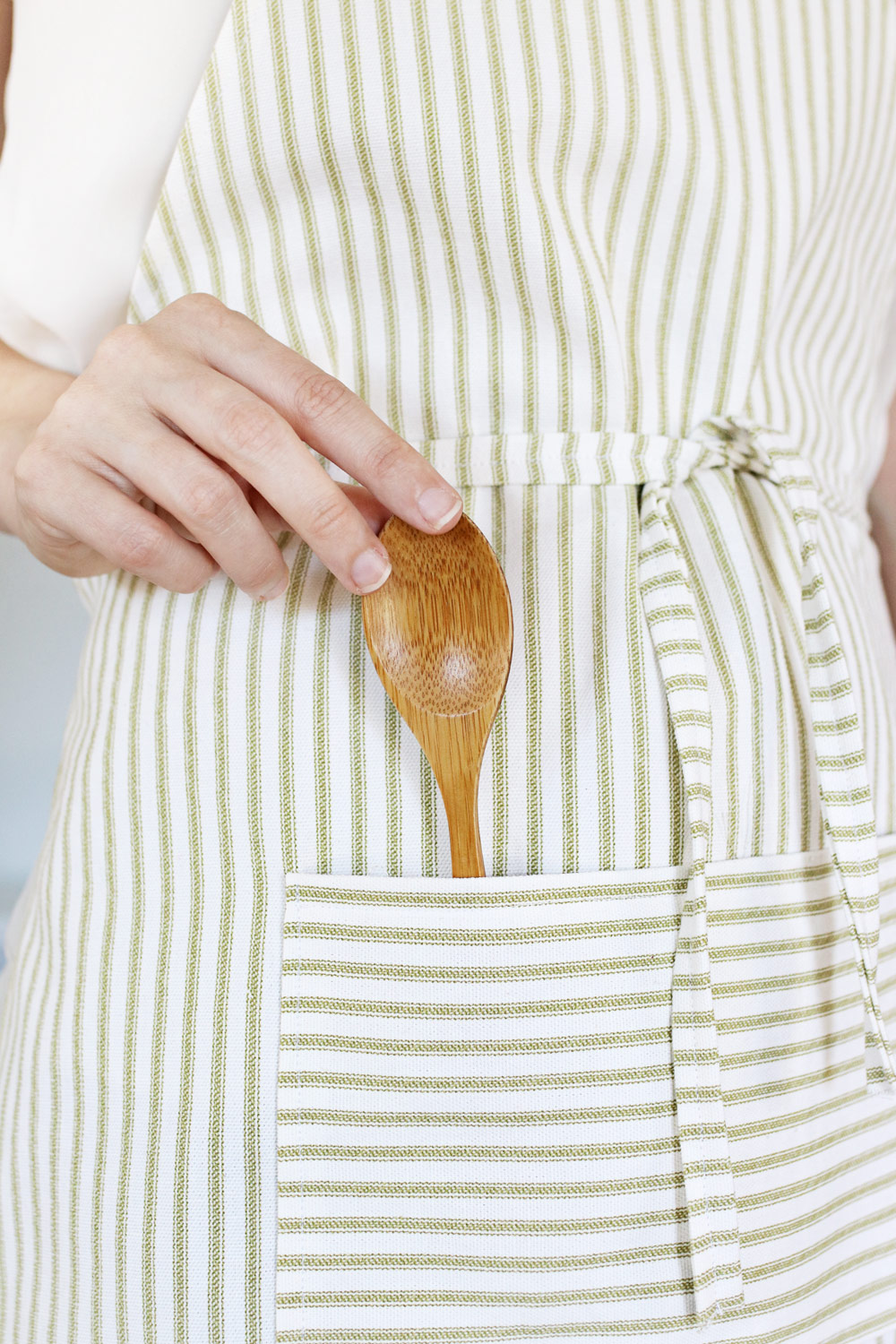 3. DIY Apron // Got a dad who loves his grilling? A mother in law who bakes the best pies? Then this apron is the perfect gift for them! Not to mention easy to sew even if you're not that good with the sewing machine. Like, 20 minutes easy.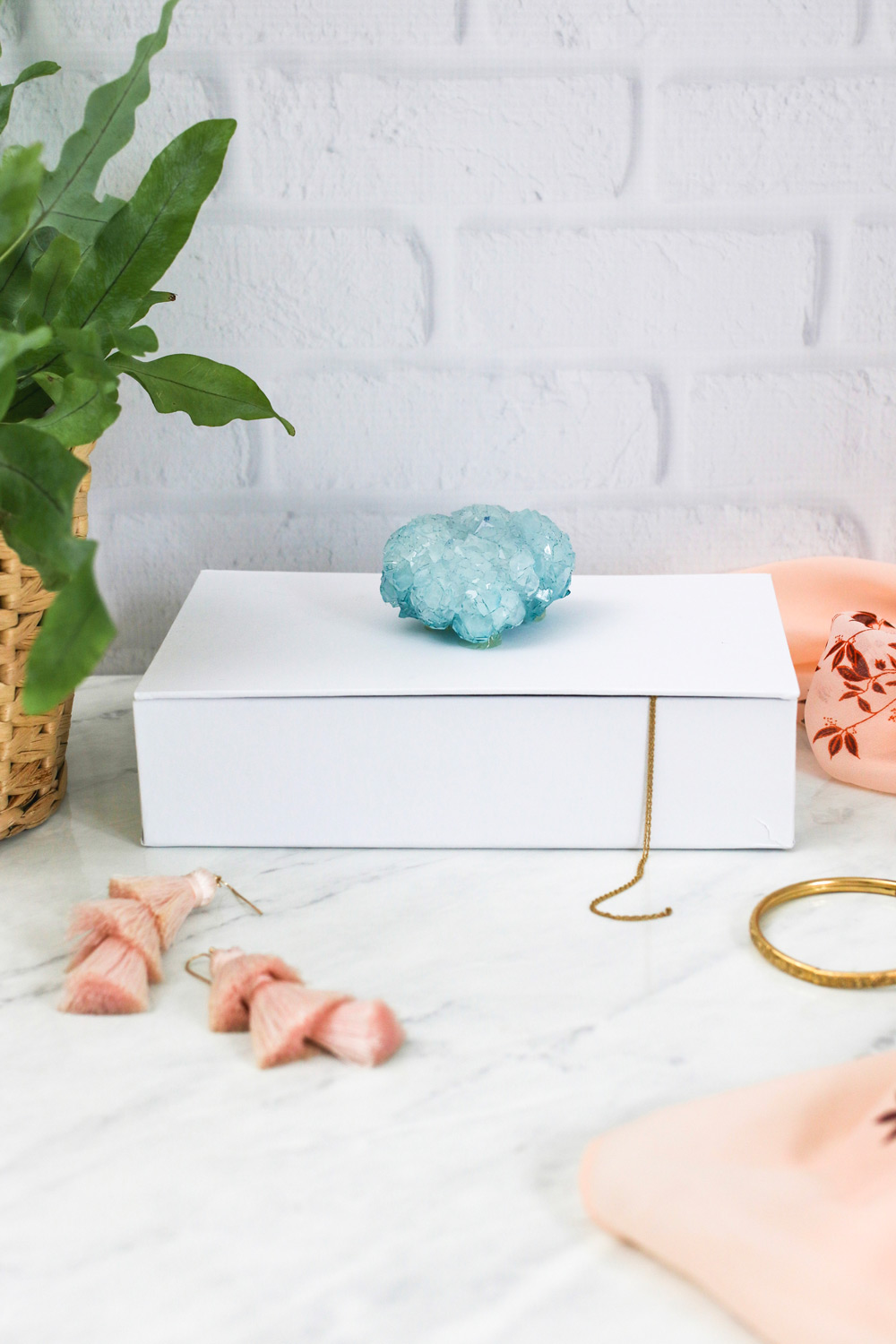 4. Borax Crystal Jewelry Box // One can never have too many jewelry boxes – you don't even have to use them for jewelry if that's not your thing! This stylish, minimalist treasure keeper is easier and cheaper to make than you would imagine, as the crystal is actually made with borax.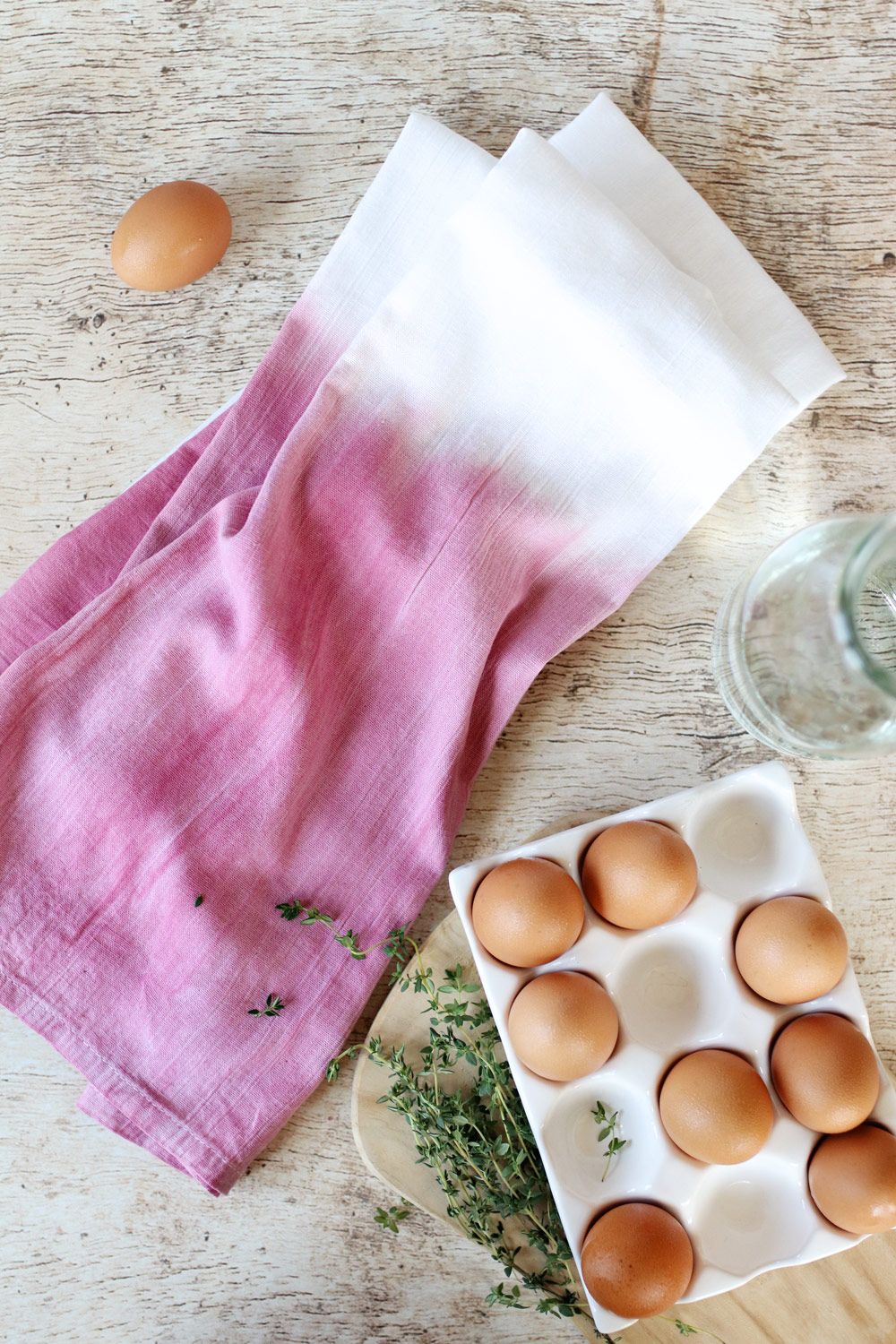 5. Beet Dyed Dish Cloths // One can never have too many dish cloths! These pretty dip-dyed ones are naturally dyed with beets, and could be customized with an embroidered monogram.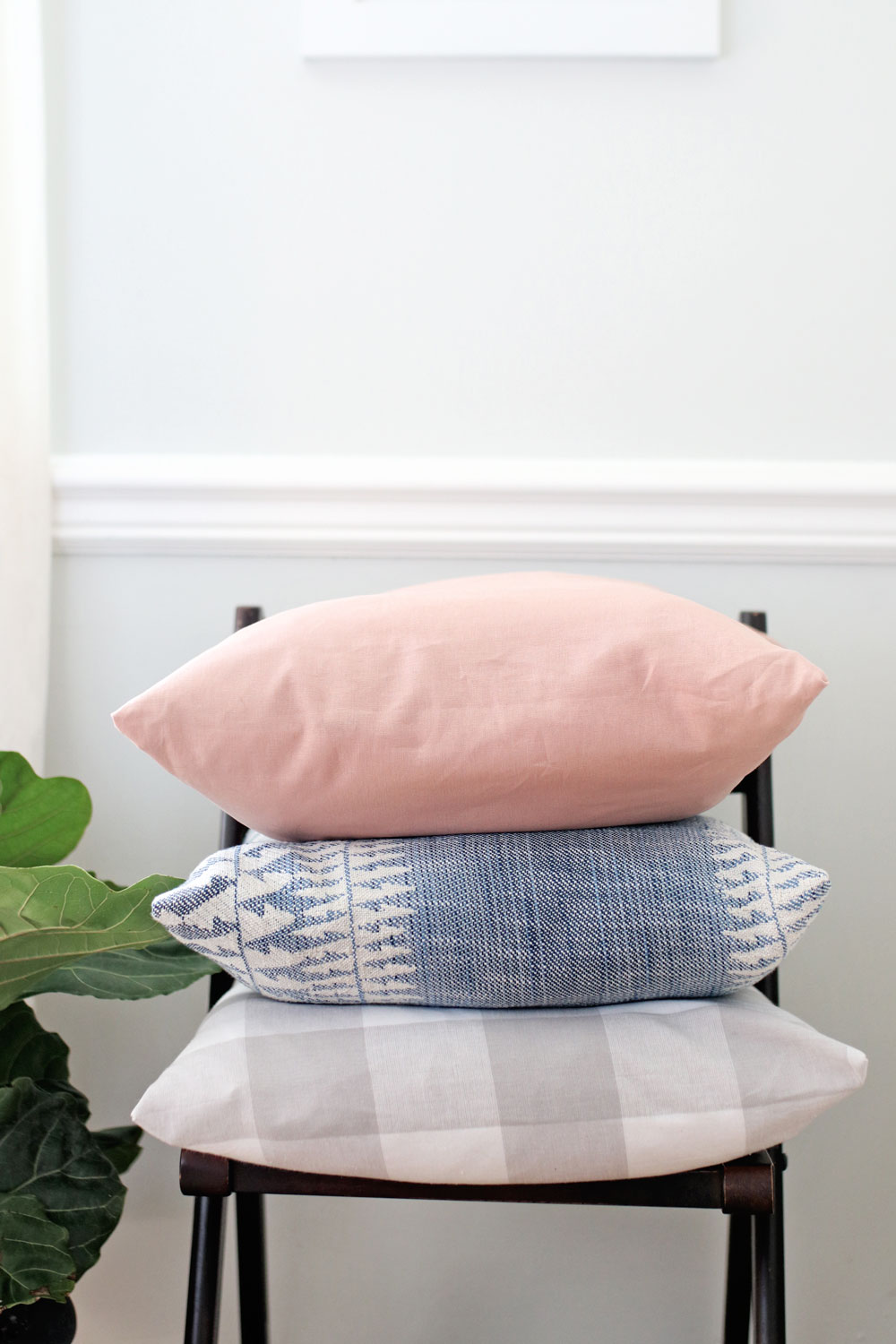 6. Envelope Pillow // Not only is this a simple sewing project, it's also widely customizable with different fabrics! For a seasonal look, you could go for glitter or sequins.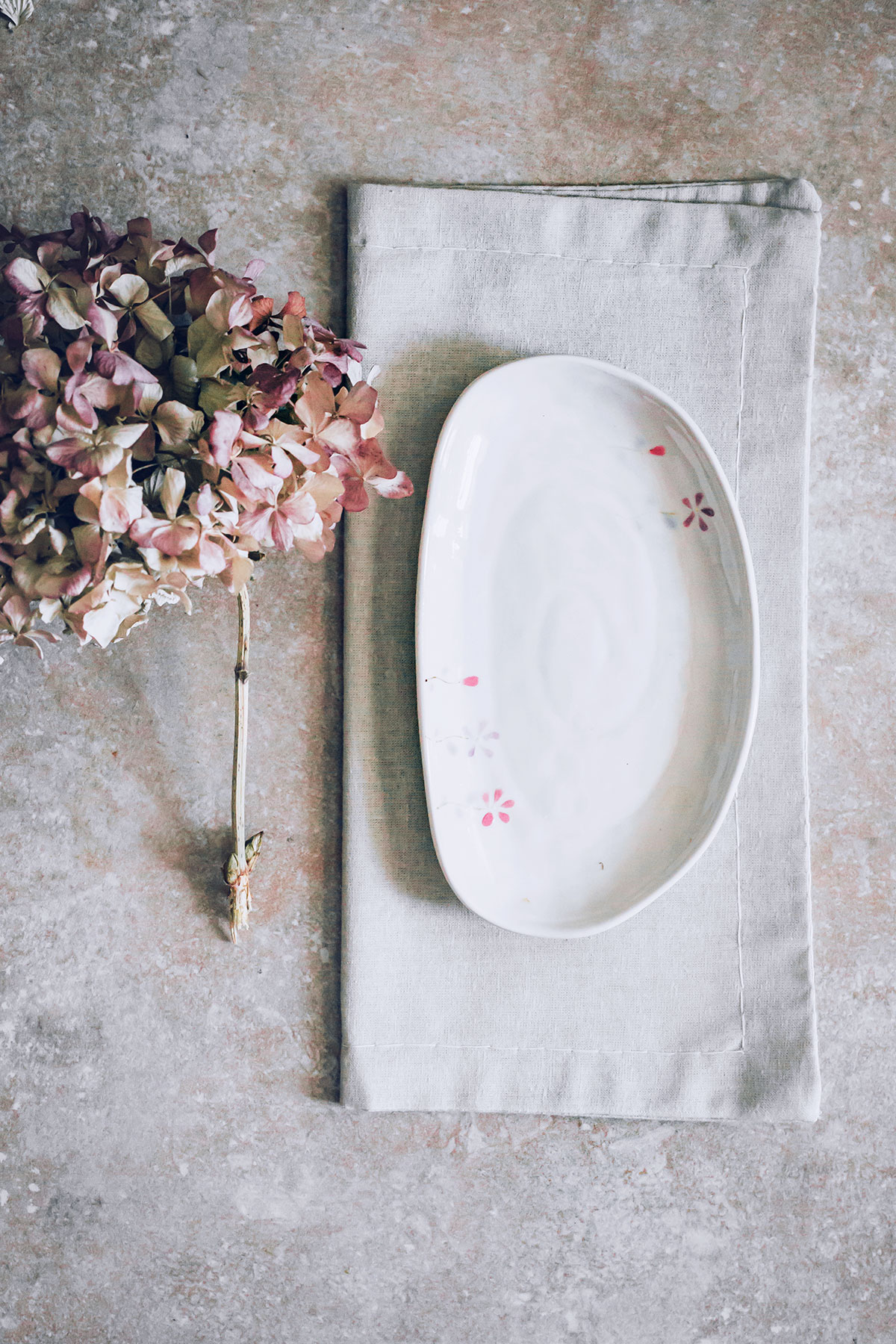 7. Upcycled Cloth Napkins // If you're the type who always keeps fabric scraps just in case, you'll be happy to make your stash a little smaller and your friends' smiles a little wider. A set of cloth napkins seems fancy and you can customize them with monograms or iron on designs.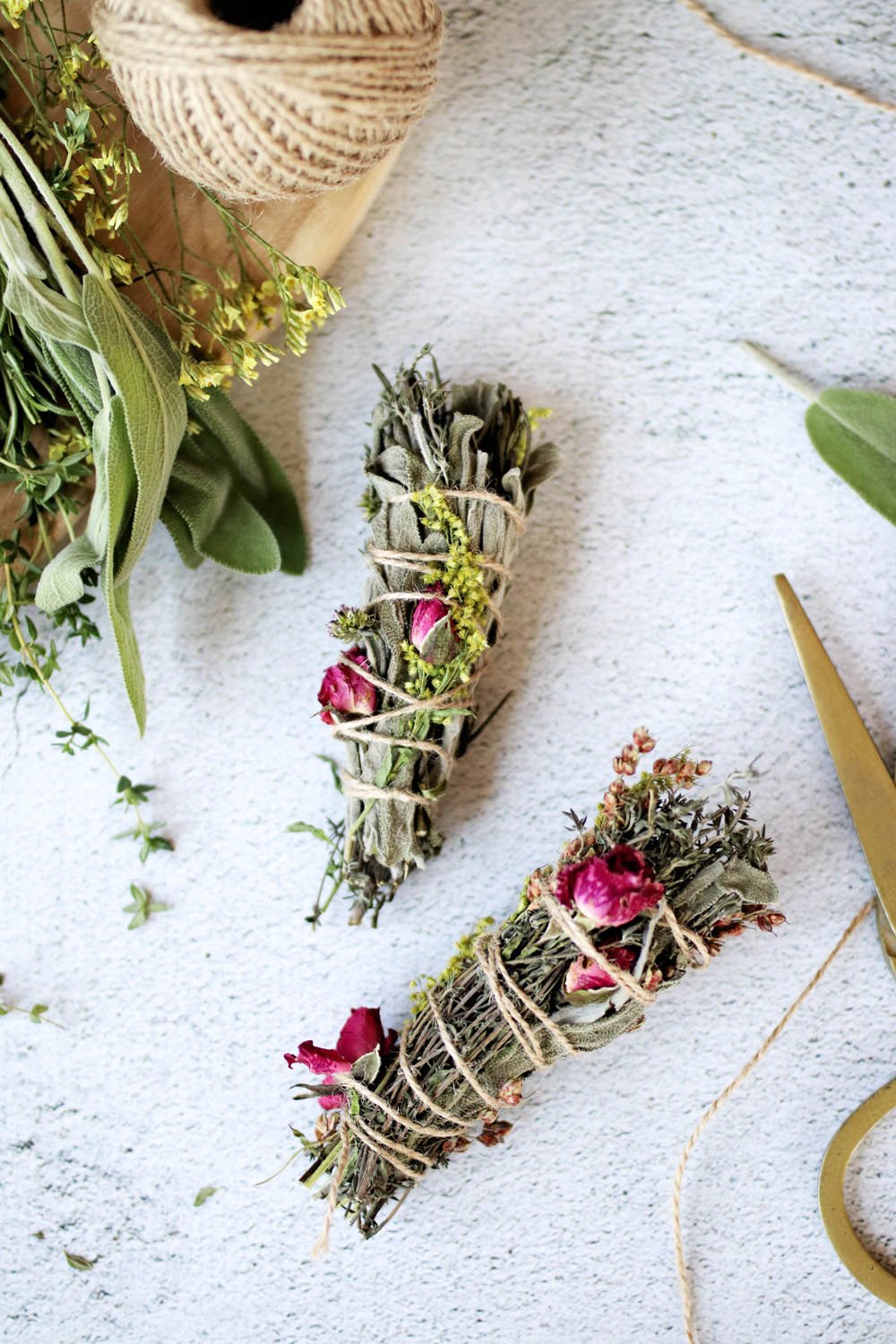 8. DIY Smudge Sticks // This project is super easy, yet so pretty! You can customize smudge sticks with seasonal herbs, such as eucalyptus, to give them a festive feel for the holidays.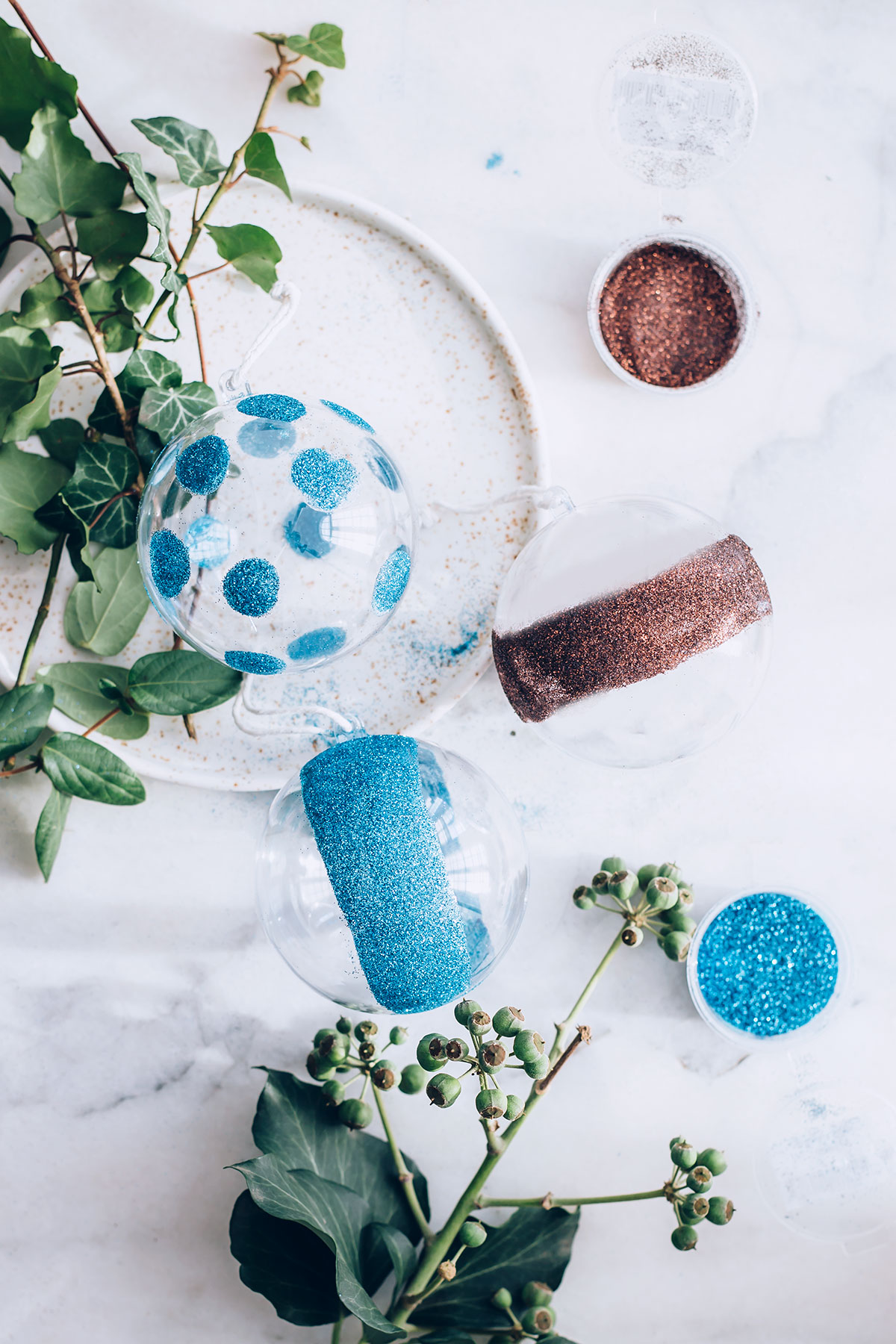 9. DIY Glitter Ornaments // We could all use a little glitter in our lives during the winter! Using clear glass ornaments, mod podge and glitter, you can make these pretty Christmas tree ornaments that both kids and grown-ups will appreciate. Use glitter in different colors to create a gift set like no other.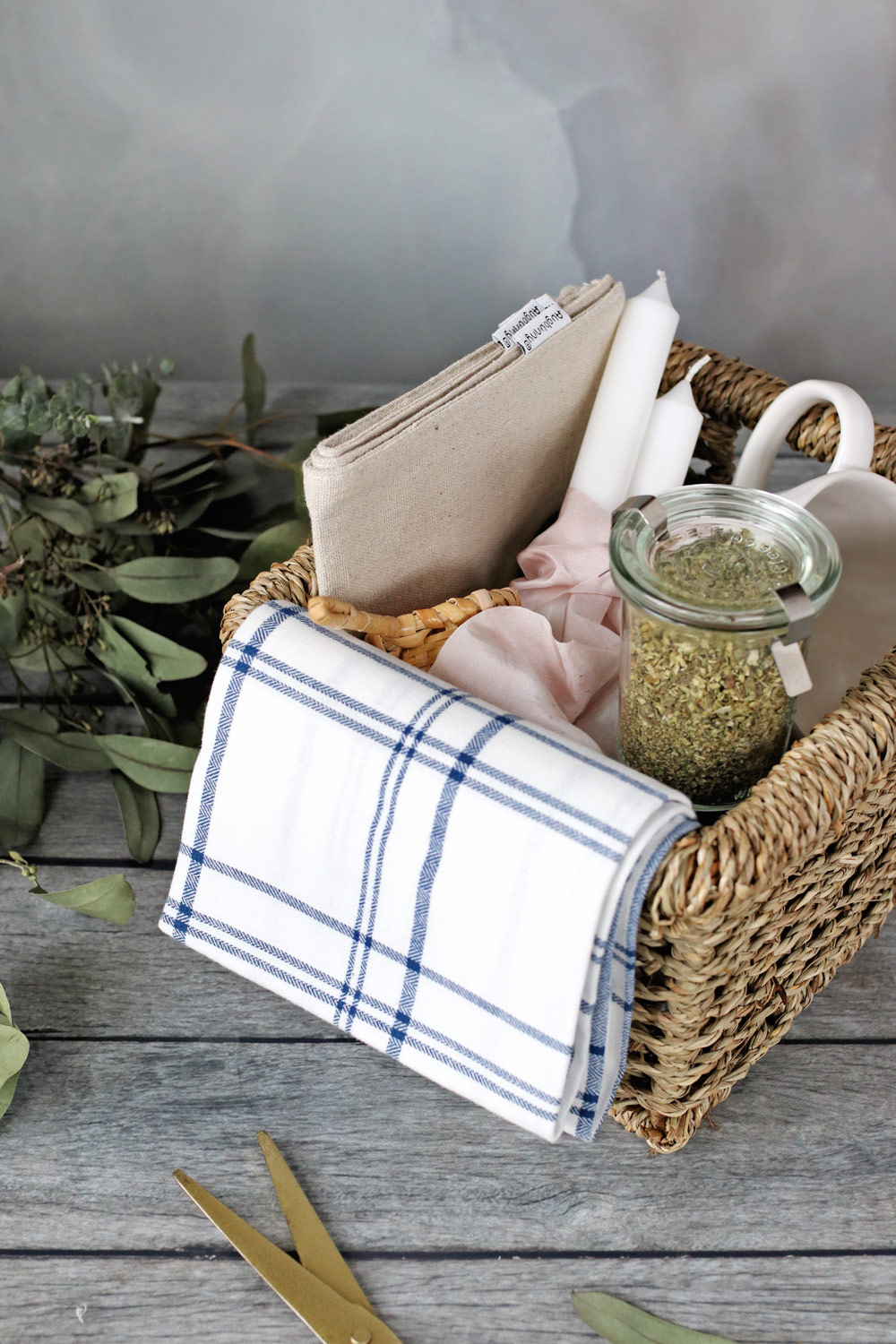 10. Zero Waste Gift Basket // We do love a gift basket, but not the generic, plastic-packed one you can get at the store. Our version is zero waste, including tea, dish towels, beeswax candles, and soap nuts, and it makes the best hostess gift imaginable.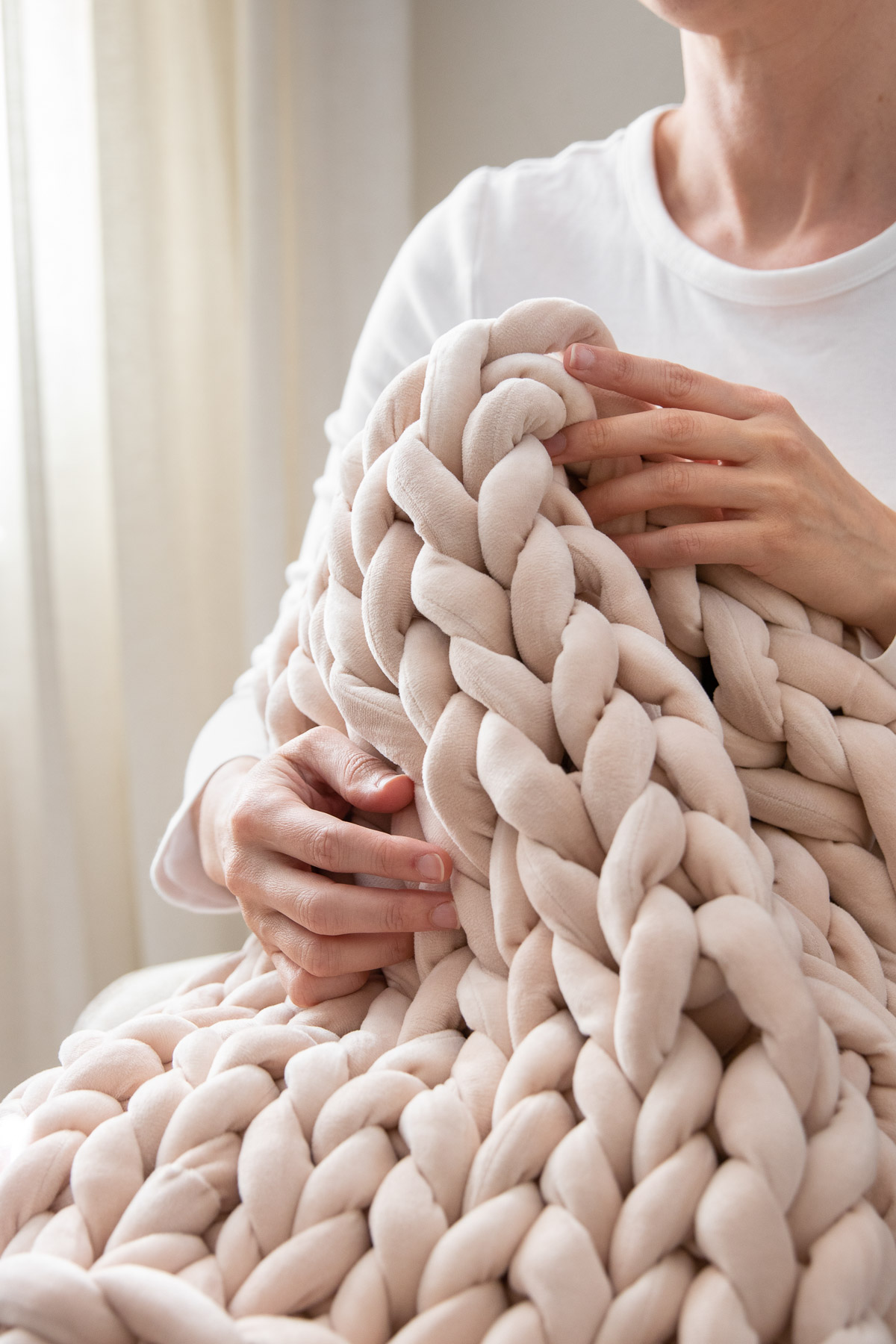 11. Arm Knit Blanket // By far the coziest project on this list, this arm knit blanket will add a touch of hygge to any home it ends up in.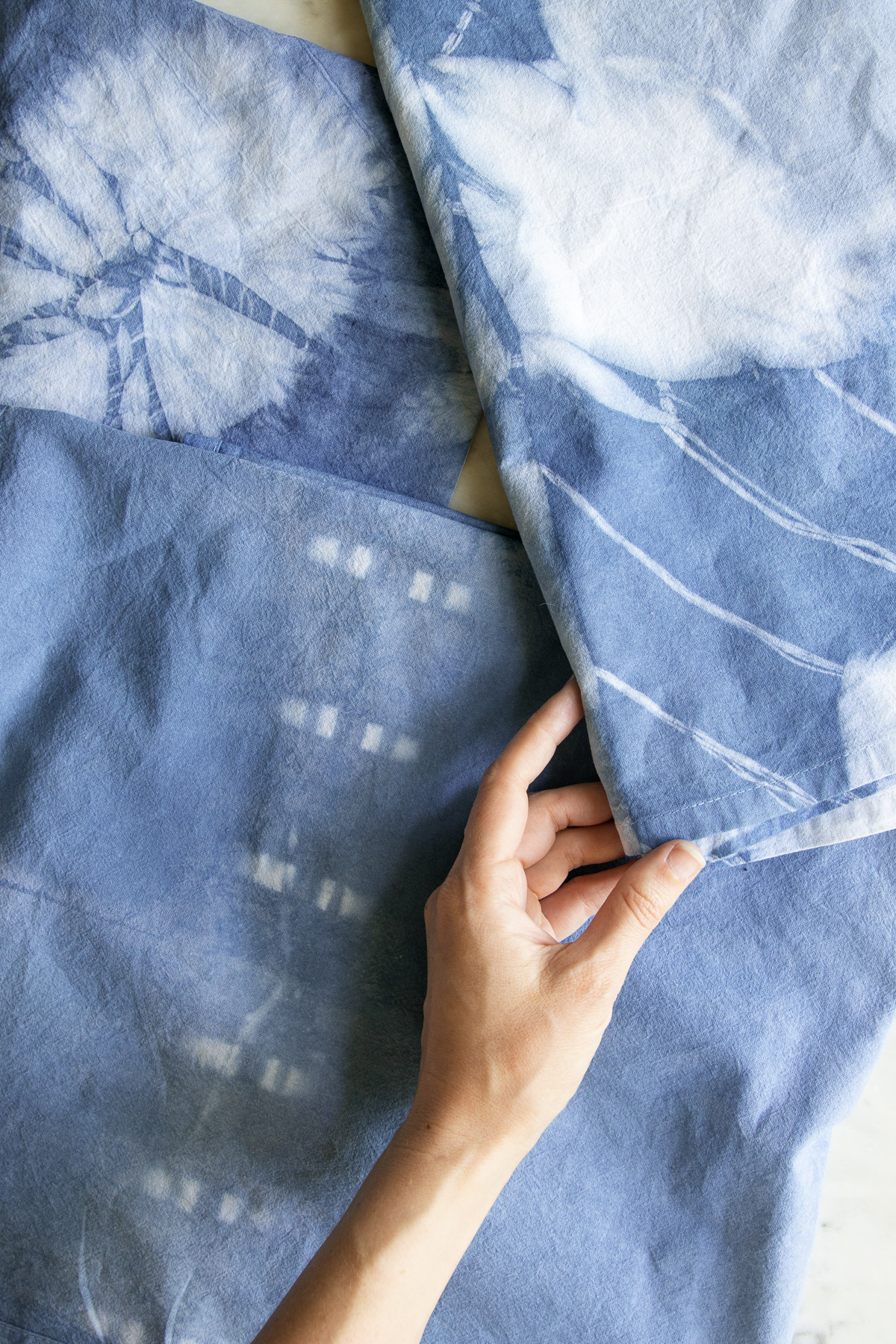 12. Shibori // Take any plain textiles you can find – from a table cloth to napkins – and give it a makeover with the stylish shibori technique. Of course, you should wrap it Japanese style, in cloth.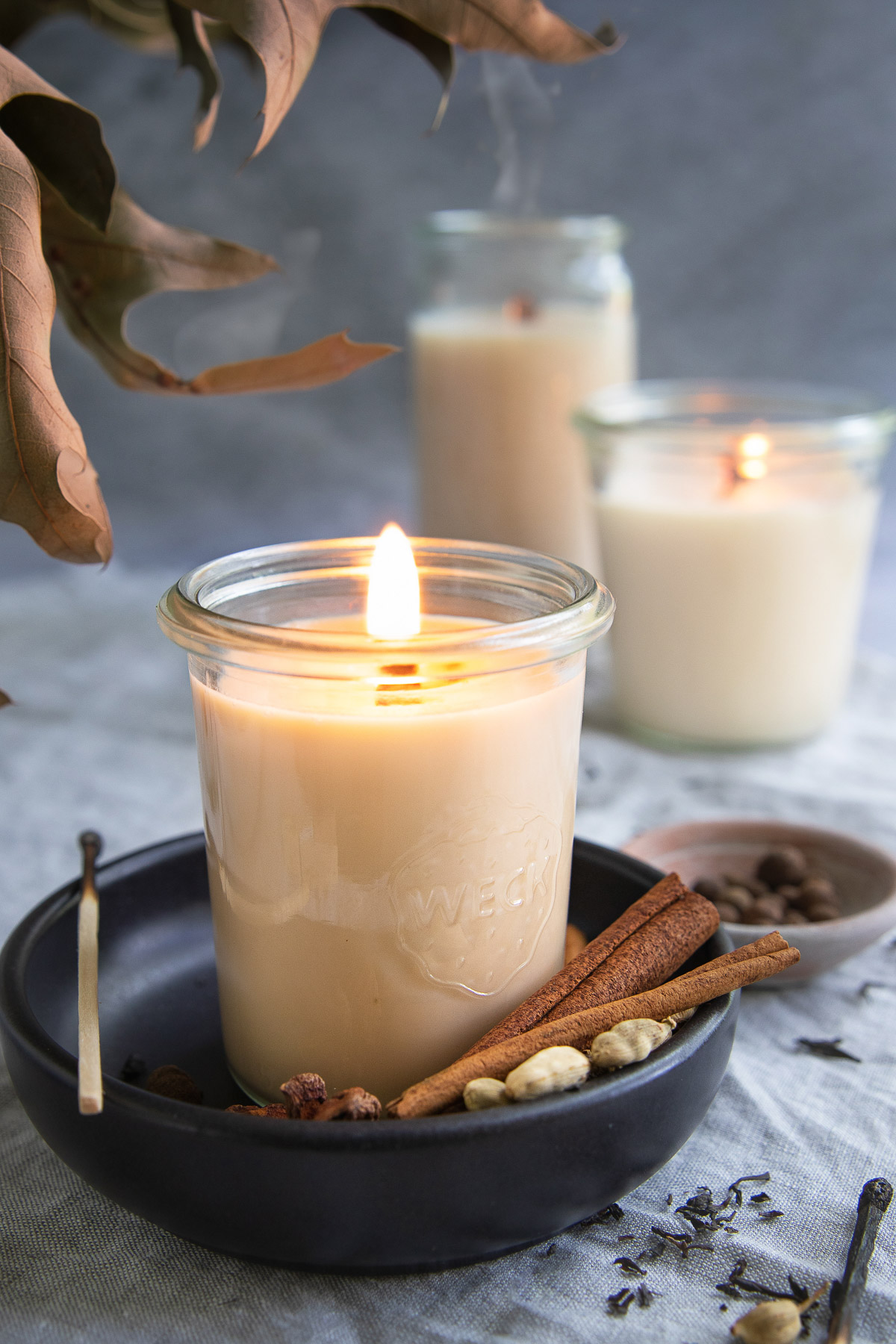 13. Pumpkin Chai Infused Candles // They smell divine and they're not hard to make: these infused candles but just be the winners of Christmas gifting.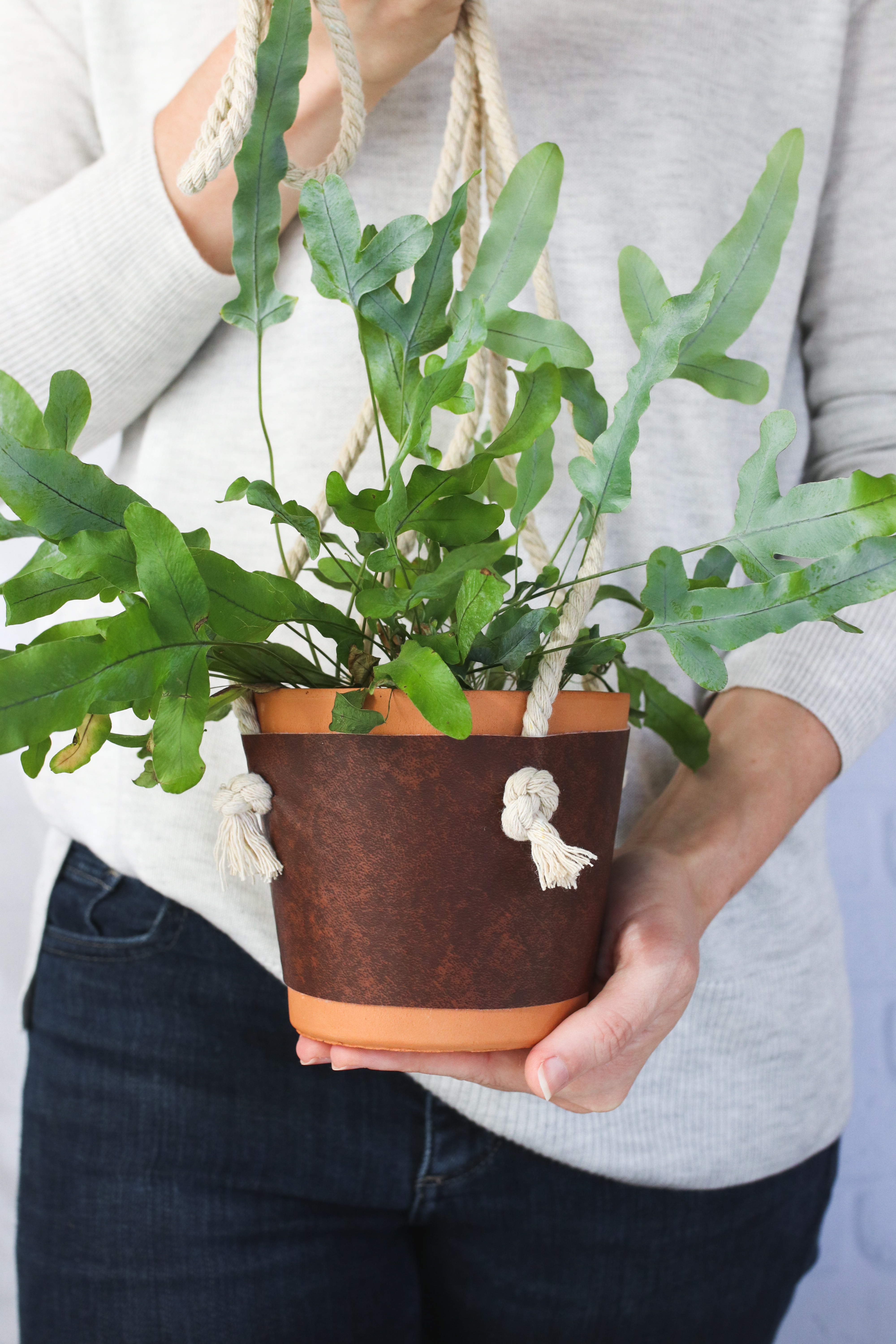 14. Hanging Leather Planter // Pair a DIY hanging planter with a pretty hanging plant and you've got a zero waste gift that any plant parent would enjoy.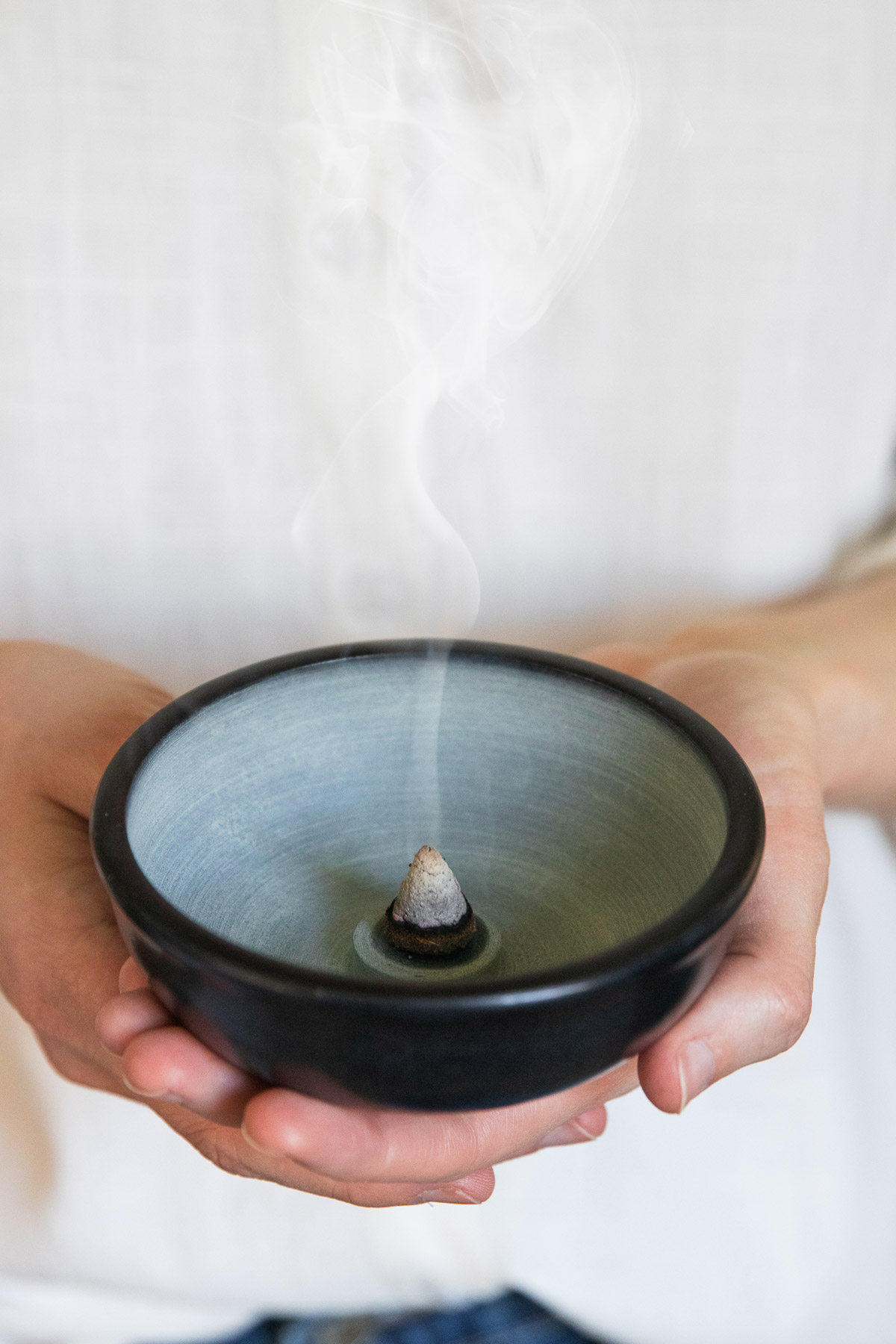 15. Homemade Incense // For those friends whose home always smell amazing, homemade incense might just do the trick! Pair it with a pretty incense holder and you're done.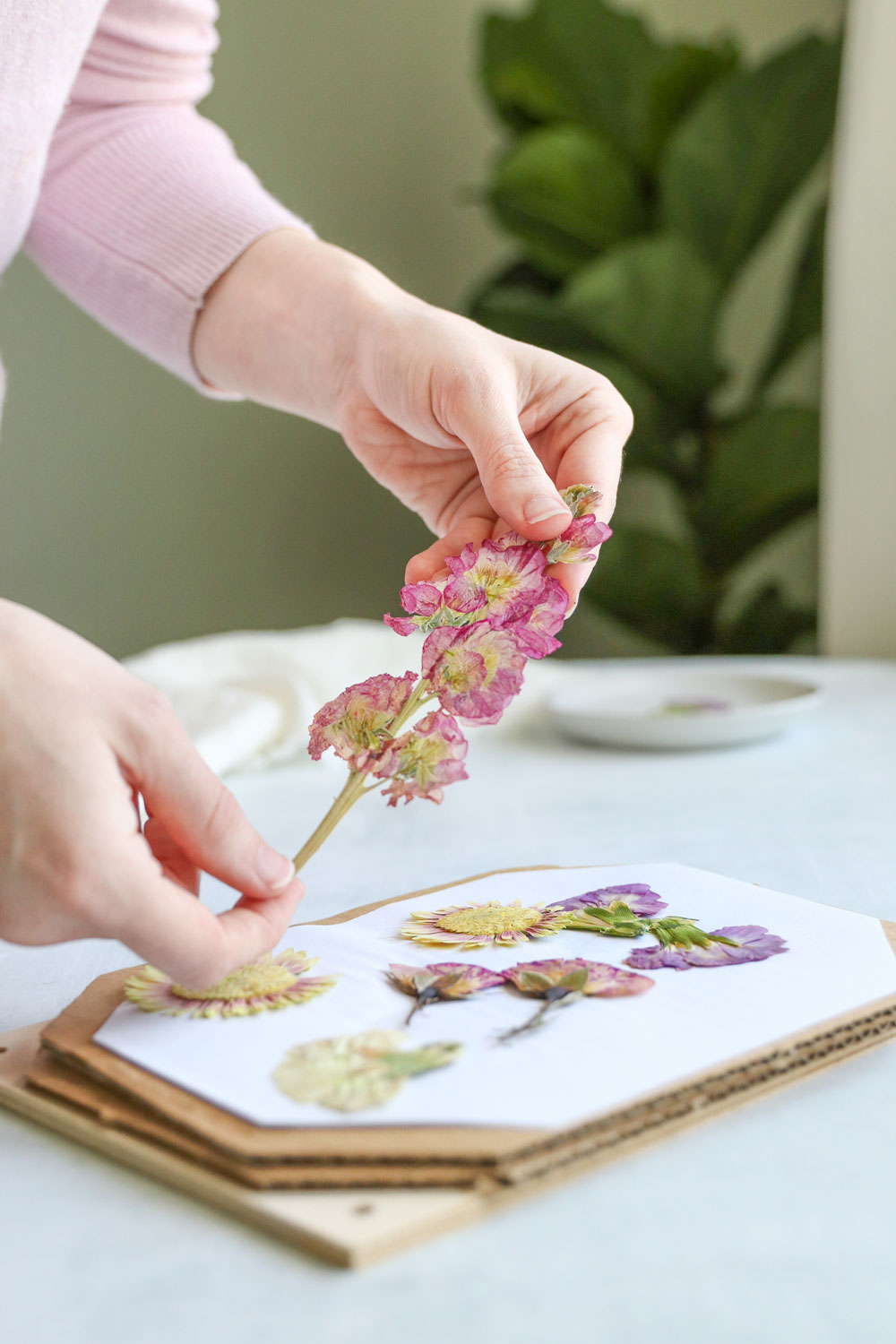 16. Flower Press // Pressed flowers are having a moment! Whether for kids or grown-ups, we don't see how anyone wouldn't enjoy their very own flower press to preserve the prettiest blooms and memories.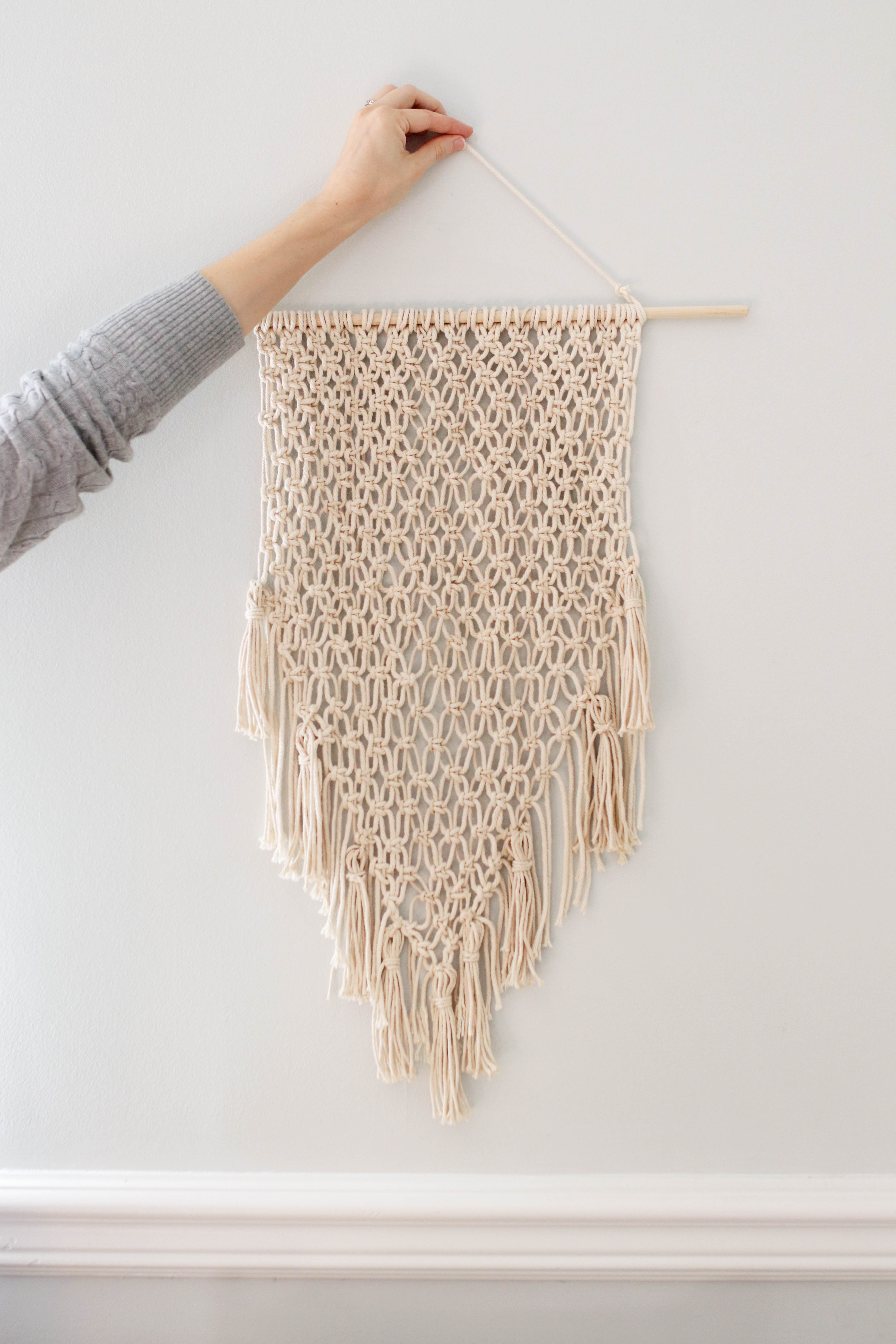 17. Macrame Wall Hanging // This is the perfect pick for the bohemian home and it's one of the easier macrame projects you can make.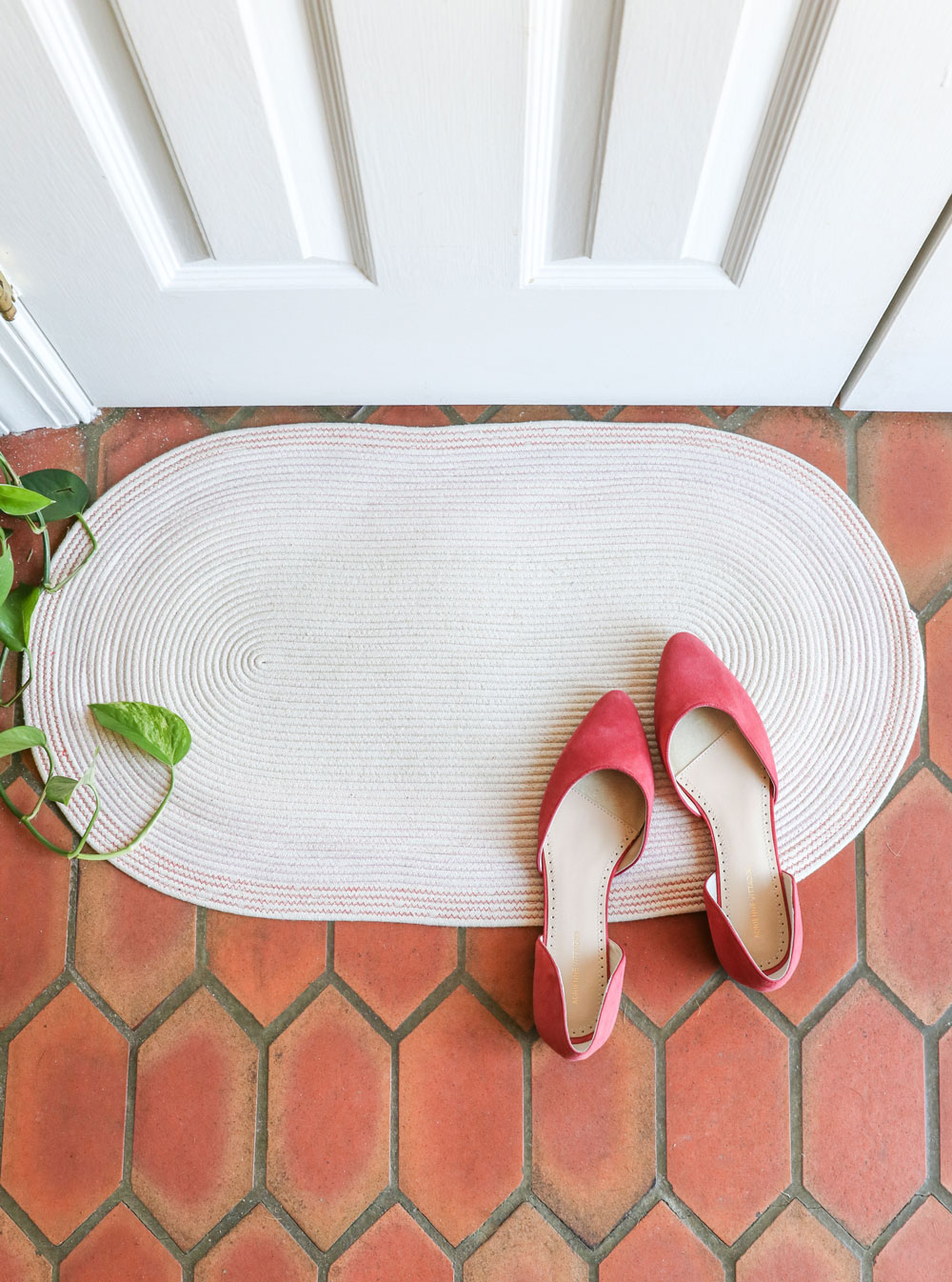 18. DIY Rope Rug // This small rope rug costs under $20 to make and it's a lovely touch for those hard-hit areas of the home. The only question remains: which color rope should you pick?
18